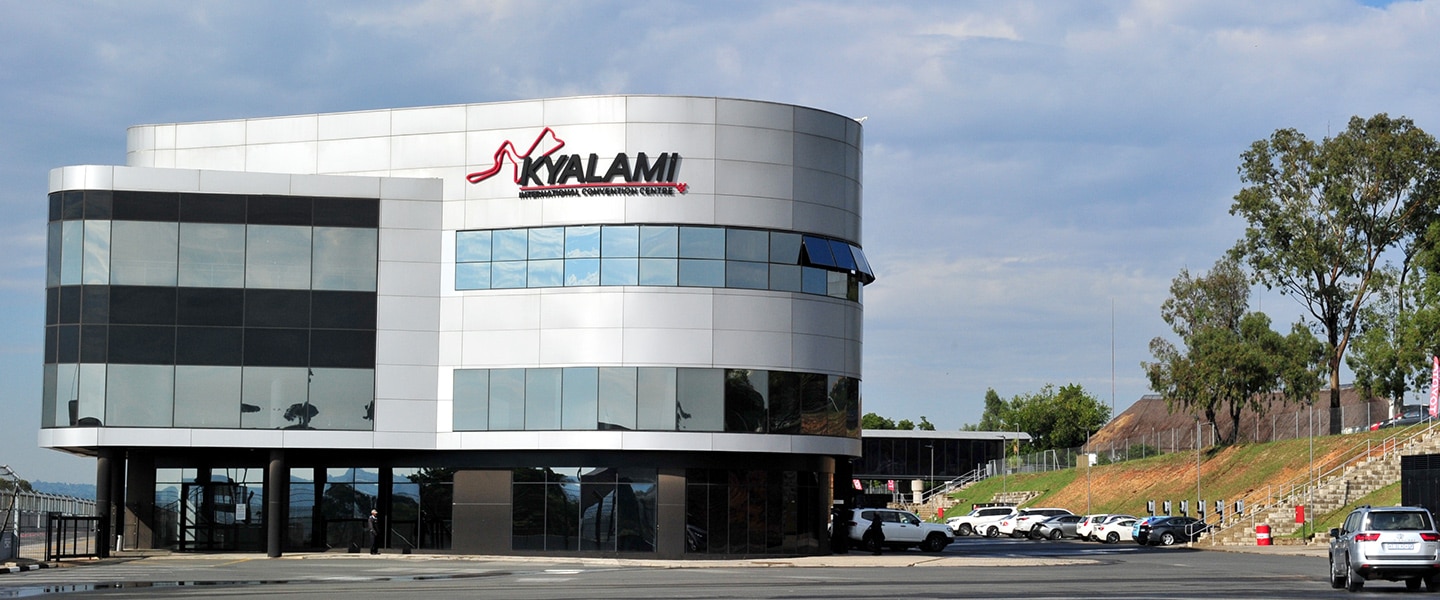 In the Hitchhiker's Guide to the Galaxy, Douglas Adams reveals that the answer to life, the universe and everything else is 42. That's right, 42. We'll leave you to figure out the rest by reading the book, but it's interesting that in Toyota South Africa Motors' 42nd year of absolute market leadership, the stars are aligning. Toyota recently hosted media, dealers and online guests at their fifth annual State of the Motor Industry (SOMI 2022) event, held at Kyalami Grand Prix Circuit in Gauteng. It revealed, among other things, that the market is improving, the range is set to expand and, after many years of evangelising the benefits of green energy, Toyota has seen this sector boom thanks to Lexus and the Corolla Cross Hybrid. 

Green is good
The event was kicked off with an auspicious cross-continental digital visit by Dr Gill Pratt, Chief Scientist of Toyota Motor Corporation and CEO of the Toyota Research Institute. 
Dr Pratt joined the conference from his study (it was midnight in the USA) and excitedly shared Toyota's plans. 
"What my many years … have taught me is that technological predictions are not reliable, and we must expect change. For instance, who thought that we would all be walking around with satellite navigation and high-resolution maps on our phones, right in our pockets," said Dr Pratt. 
He explained that taking this into consideration, Toyota has hedged its bets across multiple future options. Unlike some other companies that may only believe in one option, Toyota is investing in the development of hybrid, plug-in hybrid, battery electric and hydrogen fuel cell vehicles. 
With this approach, said Dr Pratt, Toyota will have an option for any and every application in all parts of the world and for every pocket and preference. 
"We are giving everyone the tools to help reduce carbon emissions where they are and with what they have," he added. 

Slow and steady
Returning to home soil, the stage belonged to Andrew Kirby, CEO of Toyota SA Motors.  
At the previous SOMI event, he'd predicted a market of 460,000 in 2021. The final number was 464,469, which was spot on, but which also shows that there are still several market restrictions. 
Kirby explained that there are still significant shortages of the microprocessors required in the manufacture of the advanced vehicles. This, along with severe shipping constraints and rising input costs (steel prices are going up by over 20%), will keep the lid on market growth. 
Despite these challenges, Kirby and Toyota believe that the market can return to pre-COVID sales levels a year earlier than industry body Naamsa predicted.  
With all this in mind and providing for a more rapid improvement in consumer confidence and the availability of electronic components and fewer shipping delays, Kirby expects the market to reach at least 540,000 units in 2022. 

Local is lekker
After taking a positive, but balanced view of the year ahead, Andrew handed the baton to Leon Theron, Senior Vice-President of Sales and Marketing at Toyota SA Motors.  
Theron started by lauding the hard work and dedication of Toyota's dealers. Working tirelessly with little stock and many trading restrictions, they managed to not only maintain, but grow Toyota's presence in the market, while ensuring a very high level of customer satisfaction. 
The dealers' sales performance, the mix of quality and reliable vehicles, and a gradual return of fleet and rental buyers saw Toyota grow its market share to 25.3%, the highest figure since 2003. At the same time, Toyota's passenger market share grew to 19.2% and its share of the light commercial vehicle market jumped from 40.9% to 42.2%. 
Theron noted that many of the vehicles performed exceptionally well. The Agya (400 units average a month), Starlet (1,000 a month), Urban Cruiser (888 a month) and Hilux (3,000) all held sway in their respective markets. 
But the final spotlight fell on the Corolla Cross. Built in South Africa and exported abroad, the Cross sold so well (3,509 vehicles in two months) that it shifted the entire market segment. And with almost half of them being hybrid powered, this gave momentum to the new energy vehicle segment.