TOYOTA SPONSORS THE SASAPD NATIONAL CHAMPS
In March, athletes with disabilities gathered in Stellenbosch for the South Africa Sport Association for People with Disabilities (SASAPD) National Championships, sponsored by Toyota.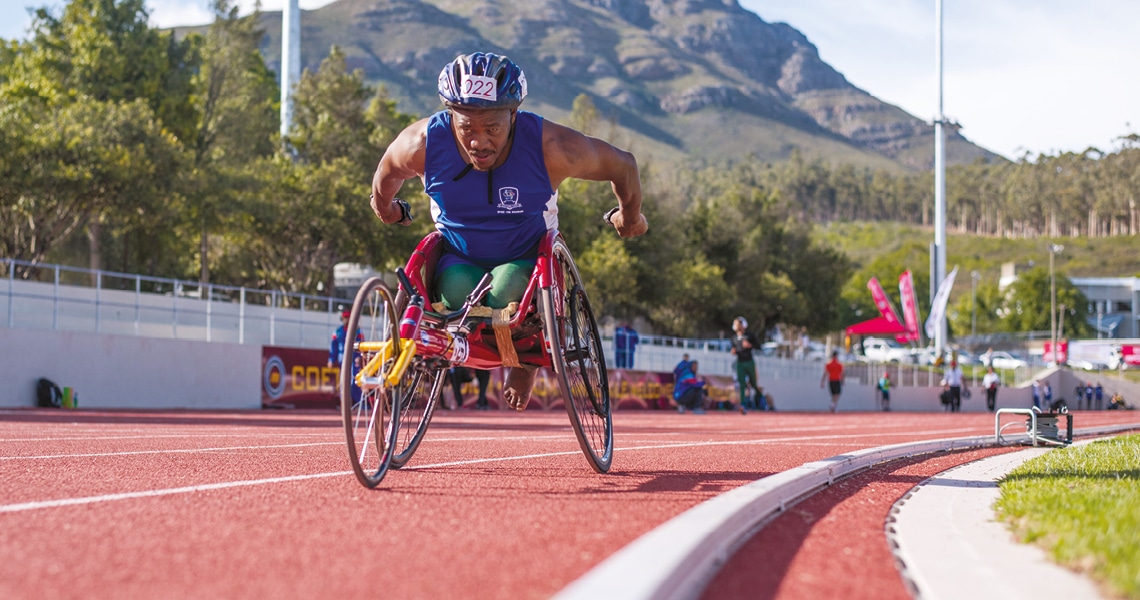 The event featured eight of the Paralympic sports on offer, including boccia,  (played by competitors who have a physical disability that requires the use of a wheelchair), para powerlifting, judo for the blind, cerebral palsy football, para swimming, goalball, para athletics and para cycling. This epic five-day event is one of the most important sporting events for athletes with disabilities in South Africa, offering them the opportunity to showcase their talent talent at an internationally recognised event.
"The National Championships are probably the most important for any athlete with a disability who participates in the eight sporting codes we offer", said Moekie Grobbelaar, SASAPD president. "It is the last opportunity for these athletes to showcase their athletic ability. It offers them the opportunity to break South African or international records, which are then recognised."
As adaptive sports become more competitive, it is more dificult for athletes with disabilities to be selected to represent their country at these events. Grobbelaar explained that if a country can get 30 athletes to the World Championships, it would be fortunate to receive 12 slots for the Paralympic Games."We need to send as many athletes as we can so that we can get more slots at the Paralympic Games.Toyota's sponsorship of the National Championship is key in achieving this goal," added Grobbelaar.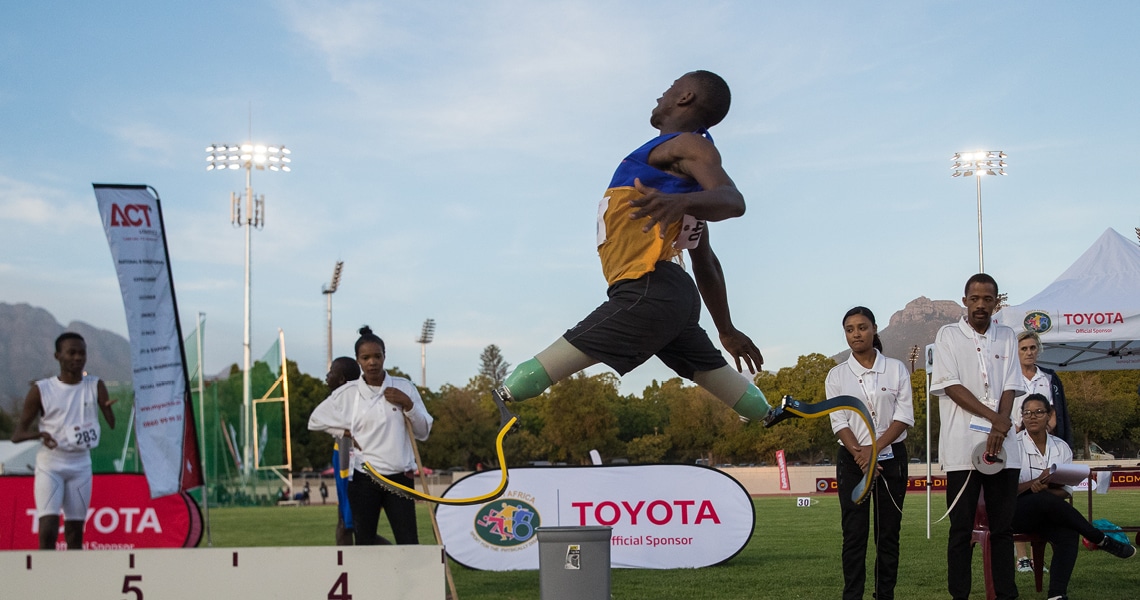 The Toyota SASAPD National Championships offer athletes the opportunity to qualify for the World Para Athletics Championships, which will be held in Dubai, United Arab Emirates, from November 7–15 later this year.
PROFILE – LOUZANNE COETZEE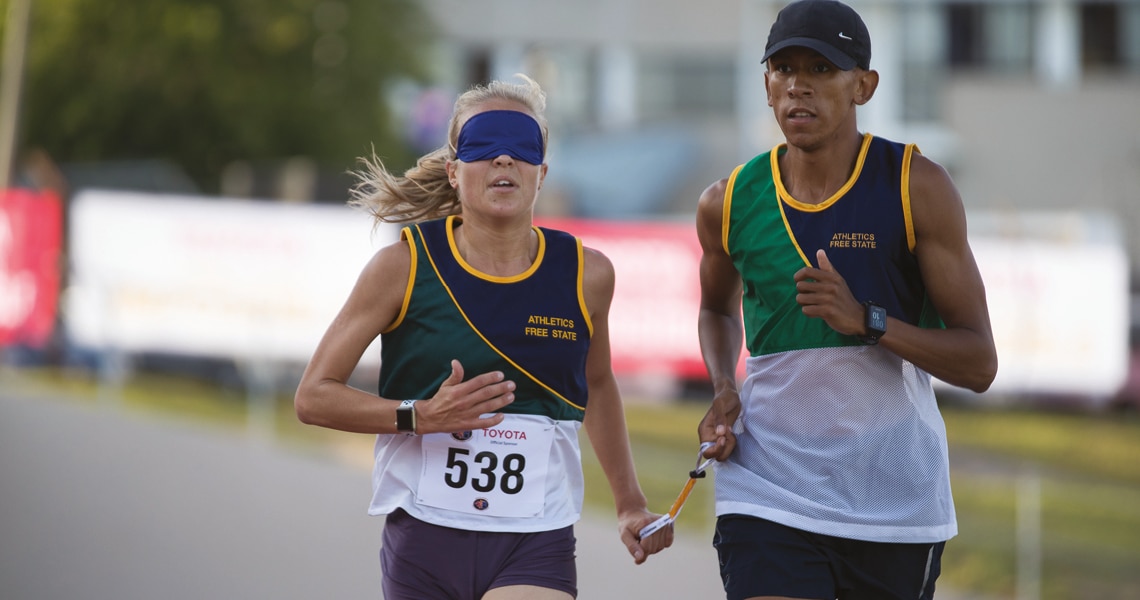 Despite losing her sight to a genetic disorder known as Leber congenital amaurosis, 26-year-old Coetzee has resolutely pursued her aim to be a world-class athlete. Despite a heart-breaking disqualification at the 2016 Paralympics in Rio where she was on course for a bronze medal, she went on to smash her own world record at the World Para Athletics Grand Prix in Berlin last year, taking 13.97 seconds o the time she set in the T11 (visually impaired) category of the women's 5 000m. Training for the London Marathon meant Coetzee was not at her best for the 2019 SASAPD Championships, but she still posted good times in the 800m and the 1 500m.