TOYOTA RAV4
At the 1989 Tokyo Motor Show Toyota unveiled a brand-new concept car – a Recreational Active Vehicle with four-wheel drive that would give rise to an entirely new segment.
Five years later the production version was ready and in April 1994, the first-generation RAV4 was launched in Japan as a two-door, four-seater model with a punchy 2.0-litre 16-valve four-cylinder 3S-FE engine. As its name indicated, this first-generation RAV4 offered permanent four-wheel, running through either a five-speed manual or four-speed automatic gearbox.
It reached South African shores a year later in 1995 and was an instant hit, with forecasted production runs immediately doubled. This original RAV4 used a number of tried-and-tested components from Toyota's extensive parts catalogue – the platform was donated by the Corolla, the engine and some driveline components came from the Camry, and the suspension and transmission were derived from the Celica GT-Four.
Its compact size, predictable car-like handling, surprising o -road abilities and generous equipment levels appeared to cover every motoring eventuality. That same year, Toyota launched an additional four-door model, increasing overall length by 400mm, offering increased rear passenger and luggage carrying space. A mid-life facelift for the 1998 model year introduced more equipment, improved safety, greater refinement and a touch more engine power, while crystal- style headlights and rear lenses gave the RAV4 a much fresher-looking face.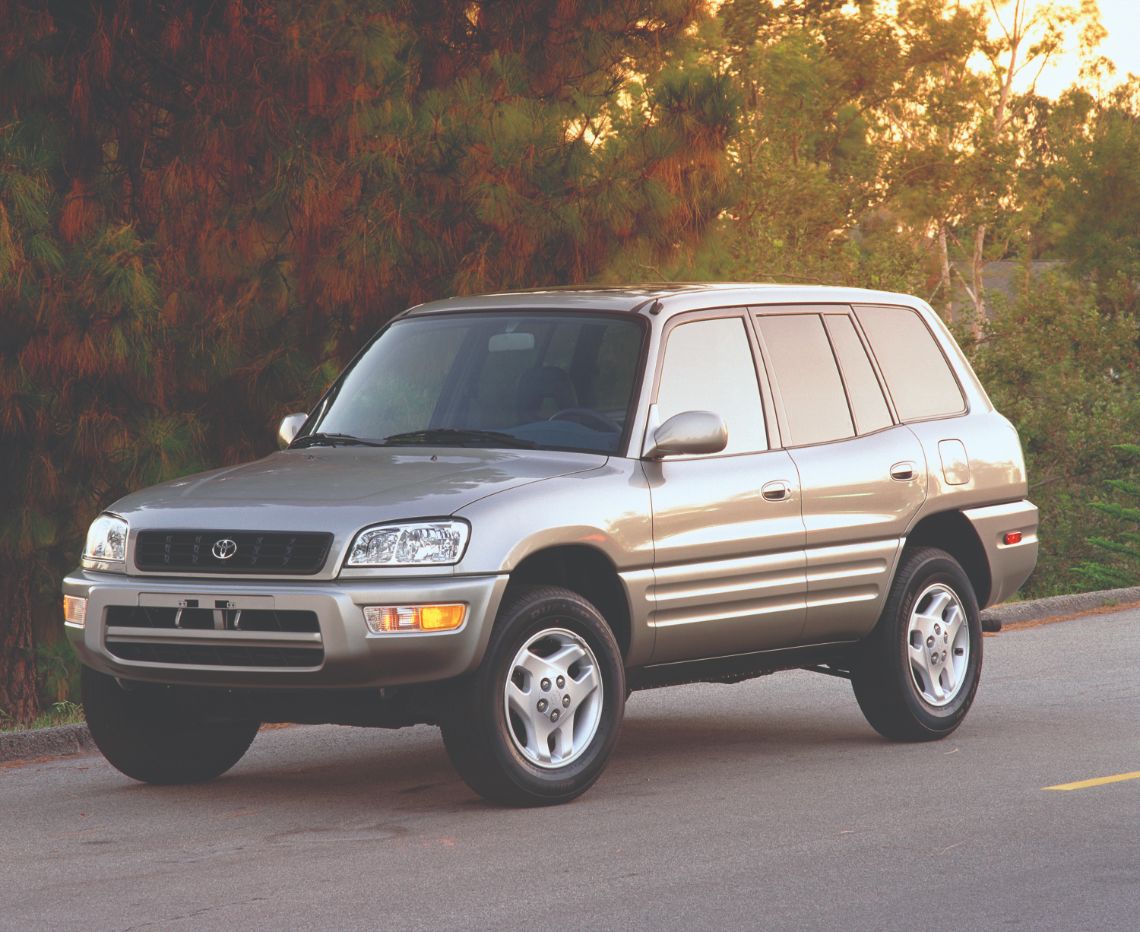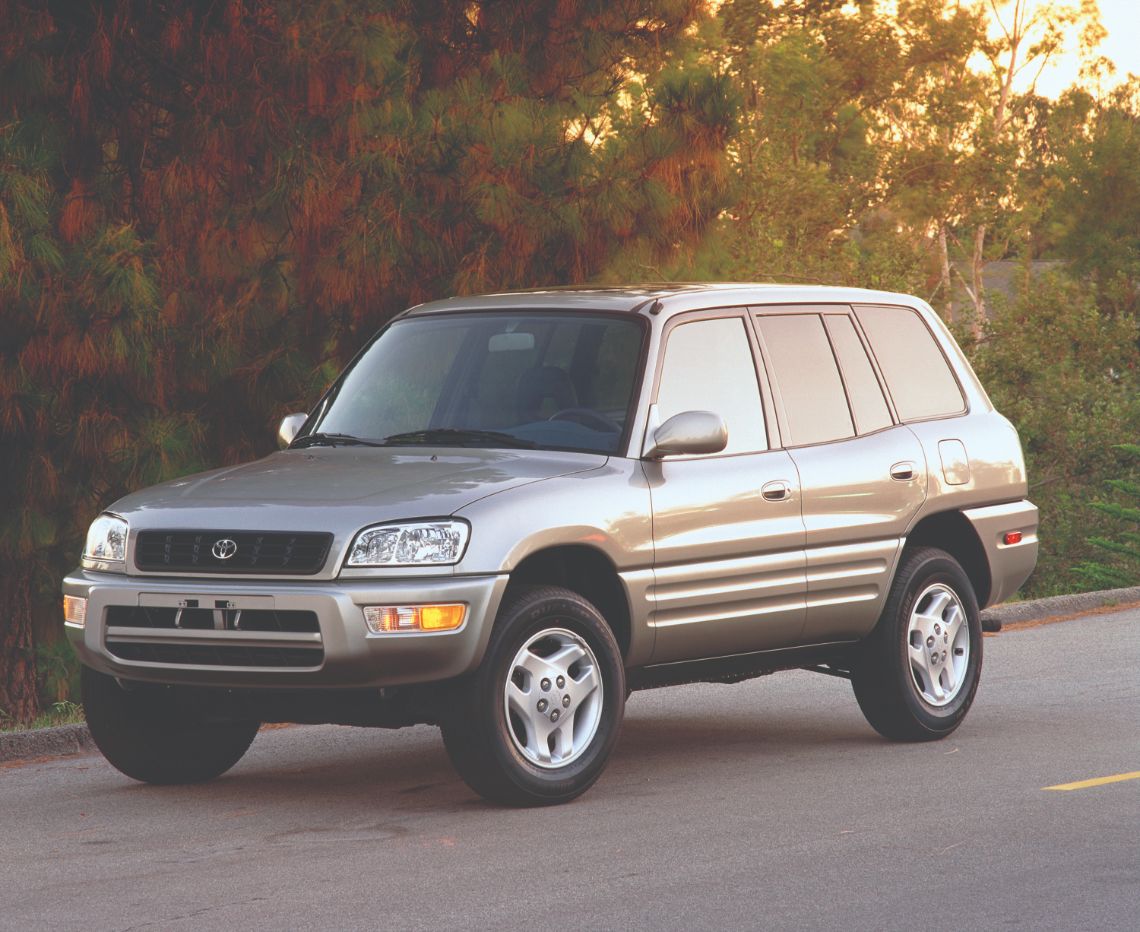 By now the RAV4 had a number of other car- based SUV rivals and for the new-generation vehicle, Toyota employed a clean-sheet approach. It was longer, wider and roomier than before, with as much as 70% of its components now unique to the RAV4.
There was also a new AZ-series 2.0-litre all-alloy engine with variable valve timing and a useful 110kW. A 2.0-litre D-4D common rail turbo diesel engine with its distinctive bonnet scoop was also added.
THE FIRST-GENERATION RAV4 OFFERED PERMANENT FOUR-WHEEL RUNNING THROUGH EITHER A FIVE-SPEED MANUAL OR A FOUR-SPEED AUTOMATIC GEARBOX
2006 GENERATION III
z Overall size was again increased and the new monocoque shell was 76% stiffer with a new double-wishbone independent rear suspension. Gone was the rear-mounted spare wheel, as well as full-time all-wheel drivetrain in favour of a part-time system.
The engine range now included up to eight different petrol and diesel engines, from 2.0-litre four-cylinder to a 3.5-litre V6 – the latter not available in SA, though – with transmission options ranging from five- or six-speed manuals to four-, five-, or six-speed CVT automatics.
2013 GENERATION IV
Bigger again in every dimension, this RAV4 showcased an all-new silhouette with new exterior styling, advanced technology, improved cabin quality and safety features. This, along with class-leading luggage capacity and competitive pricing, saw an increase in its market share.
A significant facelift in 2015 gave the vehicle a more purposeful stance with LED-equipped headlamps, a new grille and front bumper, slimline tail lamps with LED accents, and a new rear bumper.

STEVE SMITH