Gazoo Racing (GR) is what you get when Toyota assigns its finest brains to work on a performance product – the latest result of this is the new Toyota GR Yaris. Introduced in South Africa and globally recently, the GR Yaris has undoubtedly been one of the most eagerly anticipated vehicles of 2021 and the year isn't even over yet.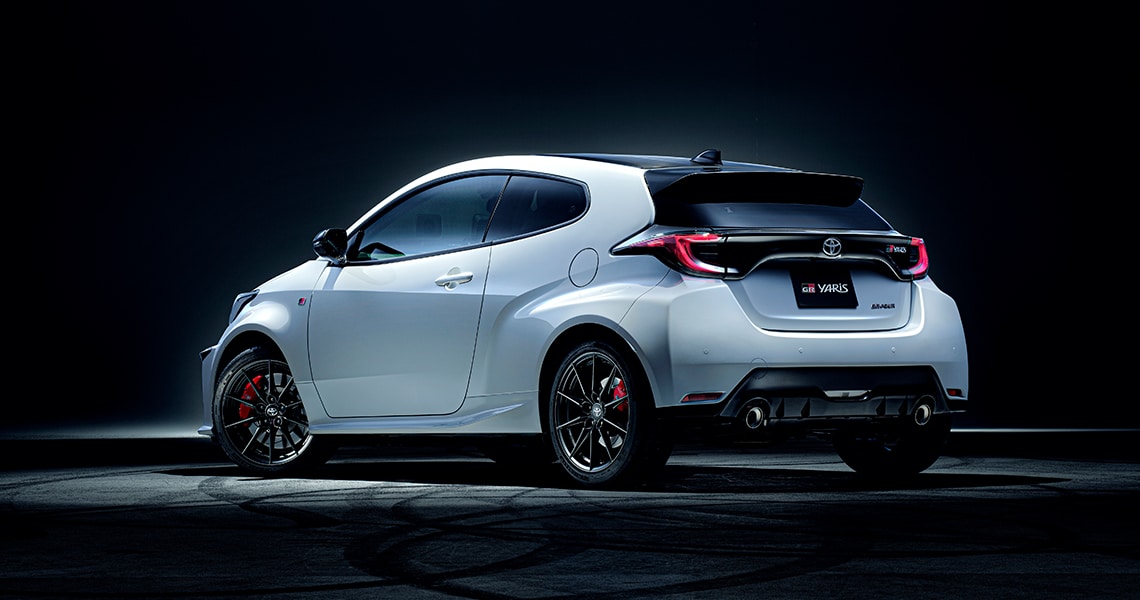 So, what is it? Well, the short answer is that the GR Yaris, or Yaris GR as some like to refer to it, is a piece of engineering wizardry sent to us from Japan and now sold in South Africa. A homologation model for future World Rally Car models, with the influence of Tommi Mäkinen Racing, the Toyota Yaris GR is essentially a rally car in road car apparel. Motorsport enthusiasts will at last be able to have their chocolate gateau and eat it.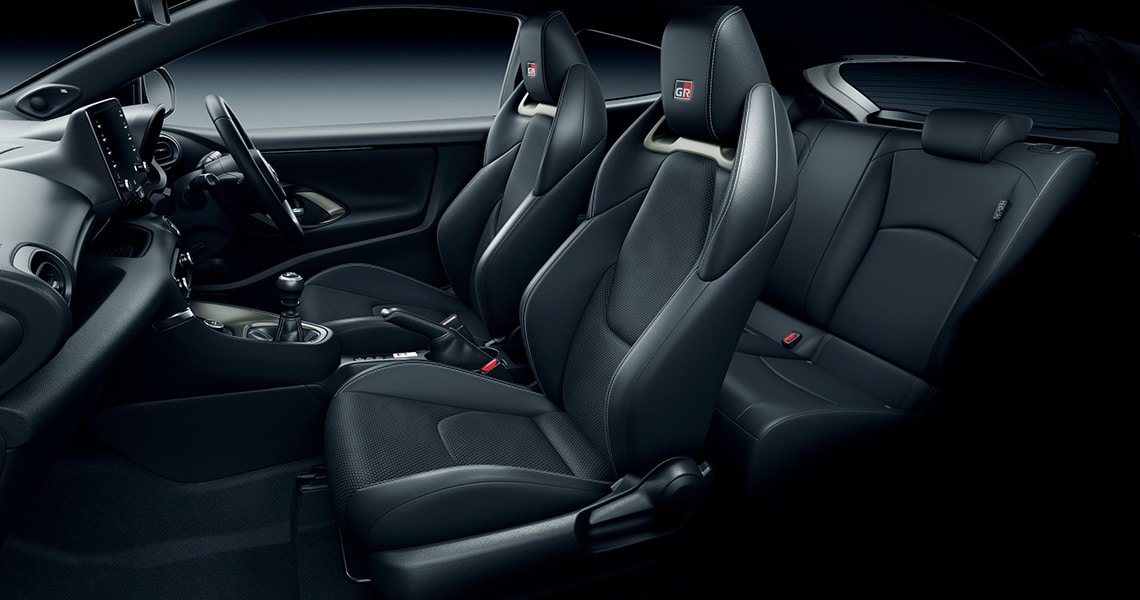 ELITE DRIVERS GET BEHIND THE WHEEL
With a permanent all-wheel drive system, the rally-inspired hatchback means business, and to give it a fitting South African welcoming, Toyota South Africa gathered some of the most elite drivers in the land. The team assigned to the task included the one and only Giniel de Villiers, legendary former rally driver Serge Damseaux, Leeroy Poulter, Mandla Mdakane and Michael van Rooyen. These men were given access to some of the finest racetracks in South Africa to do with the GR Yaris as they pleased, on one condition – that they give an honest feedback report. It seemed like a fair trade, an offer any racing driver would grab with both hands.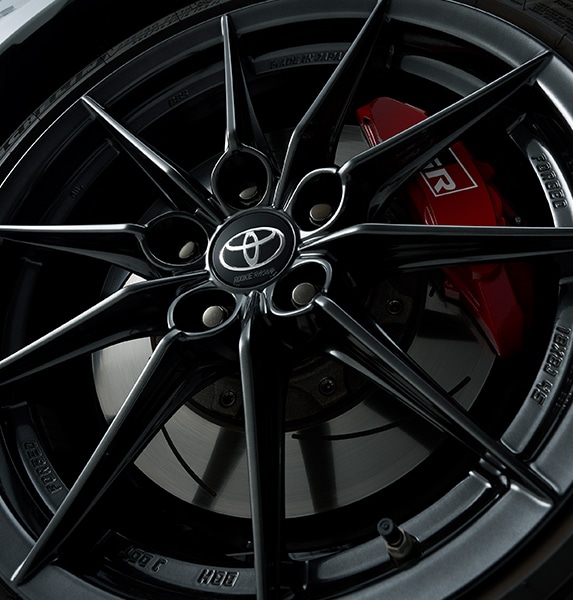 The vehicle at their disposal may not have had the largest engine in its segment but it certainly had the strongest for its size. With a 1.6-litre petrol unit firing on only three cylinders, the Toyota GR Yaris is host to the most powerful production 3-cylinder engine in the world. "It's extremely well balanced, has a very nice engine note from the 1.6-litre turbocharged 3-cylinder engine, and also has very impressive braking power," said Toyota Gazoo Racing driver de Villiers. 
He's one of the most seasoned drivers when it comes to Toyota Gazoo Racing in South Africa, and even he couldn't resist the charm of the Yaris GR. It is a rally car for the streets after all. "You cannot actually believe how much you can manhandle this car and the chassis will keep on talking to you and giving you positive feedback, so you know exactly where you stand," he enthused. 
You're probably wondering what the actual stats and figures are from the GR Yaris engine. You're looking at 198kW and 360Nm from a 1.6-litre unit cooking on three pots. How Toyota has managed to squeeze that much potential out of such a small unit remains a mystery.
Speaking of its performance, de Villiers is convinced that this is the ideal vehicle for performance car enthusiasts. "It's probably the closest you will get to a road car that you can use every day that feels like a race car." This was after his private session with the vehicle at Killarney Rallycross Track.
RACING PEDIGREE
Mdakane chose Zwartkops Kart Circuit and the venue's main racetrack as the ideal location for his date with the fiery-hot hatch. Although a man of very few words, he was eager to give an account of his experience before returning the keys. "You can tell it's rally pedigree from the beginning and it definitely holds its own around a racetrack. The Circuit Pack option is a must in my opinion. The four-wheel drive system makes sure that traction is never an issue." These were the words of the young Toyota Gazoo Racing GTC driver.  
Toyota has engineered the all-wheel drive system to split its torque between the front and rear axle, and it all happens with the flick of a dial in the cockpit. Normal mode sends a 60:40 front-to-rear torque distribution. Switch to Sport mode and you'll get a rear-bias torque split of 30:70, making the GR Yaris feel lively around corners. For precision driving in pursuit of the quickest lap times, you'll want to dial into Track mode. This sends an even 50:50 split to the front and rear axles.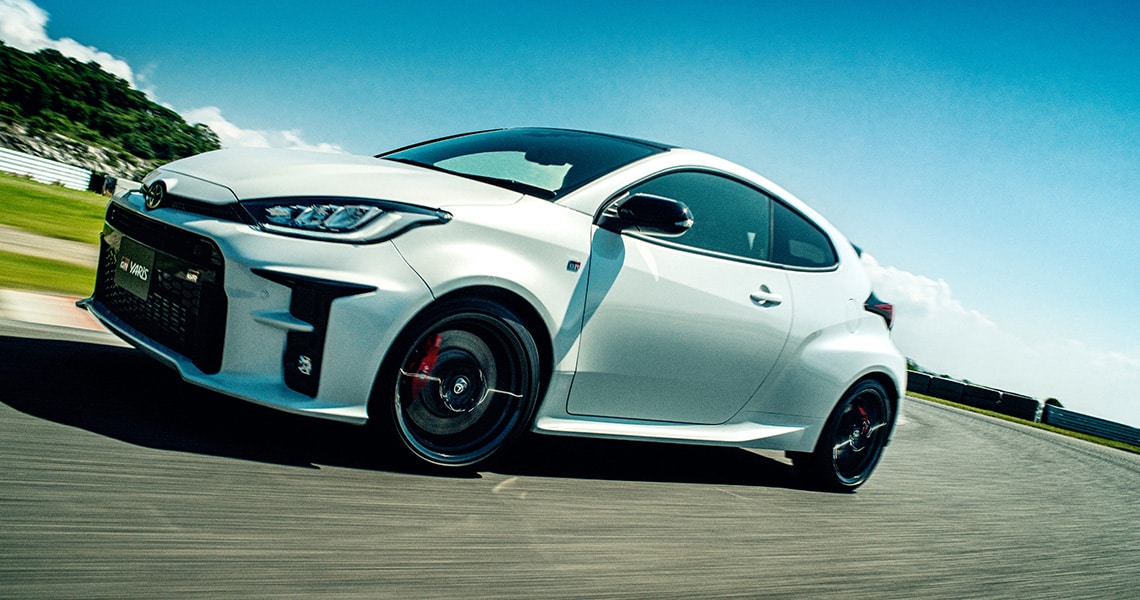 Damseaux may be a retired rally driver but he wasn't willing to let the opportunity to sample a modern version of his '80s rally Toyota Conquest pass him by. "The way the car performed was very impressive, especially that 3-cylinder engine, it surprised me quite a lot." Asked how the Toyota GR Yaris fared in everyday driving once the dust had settled, Damseaux seemed pleased with its usability. "I was quite impressed with it as a daily car; you could use it quite easily." Judging from these expert opinions, it seems the GR Yaris has all the correct ingredients for a daily vehicle that doubles as a sophisticated track weapon on weekends. 
If you want in on the action, the GR Yaris is currently on sale in South Africa for a starting price of R606 600. Alternatively, you can bring the fun to your home through the latest Gran Turismo Sport PlayStation4 game, backed by Toyota Gazoo Racing.