Toyota South Africa Motors (TSAM) has been the proud sponsor of Kaizer Chiefs Football Club for five years, and recently extended its commitment with a multi-million-rand sponsorship deal. 
TSAM has added 10 vehicles to the current 20-vehicle line up that caters for Kaizer Chiefs' transportation requirements. The fleet – all branded in Amakhosi's famous gold and black colours – ranges from hatchbacks, sedans, SUVs and bakkies to panel vans and minibuses. The new deal also has a sizeable cash component to help the club with its day-to-day operations.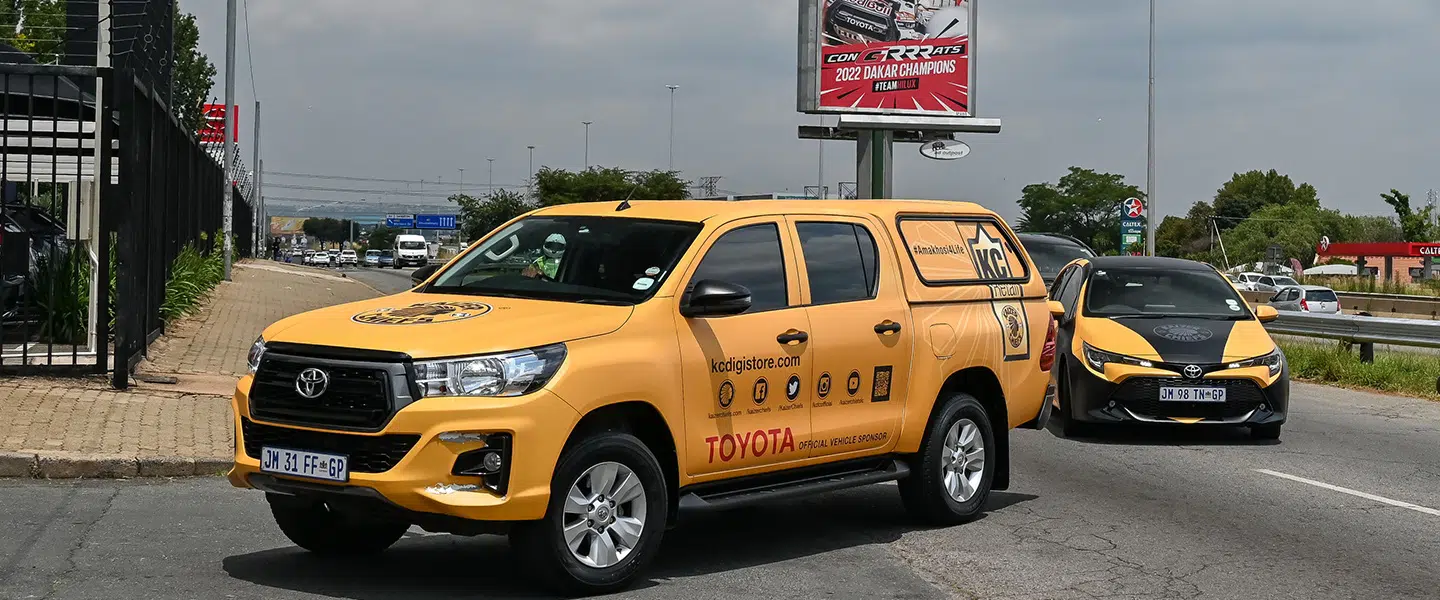 Partnership includes jersey branding
TSAM now also brands the jerseys. The logo, which will be either black, gold, or white depending on the shirt colour, is emblazoned on the left sleeve.  
According to TSAM's Senior Vice President of Sales and Marketing, Leon Theron: "Toyota and Kaizer Chiefs have been in partnership for only five years, yet it feels like we have been on this journey forever. It all started in 2017 when we became the official motor vehicle supplier to Amakhosi – a commitment that was meant to last three years. 
"Fast forward to 2022, and that collaboration has not waned; on the contrary, we are solidifying our partnership. We're excited that we will now have our Toyota logo emblazoned on the sleeve of Chiefs' shirts. Moreover, we could not be more excited as the replica jersey – with similar branding – will soon be available at stores nationwide."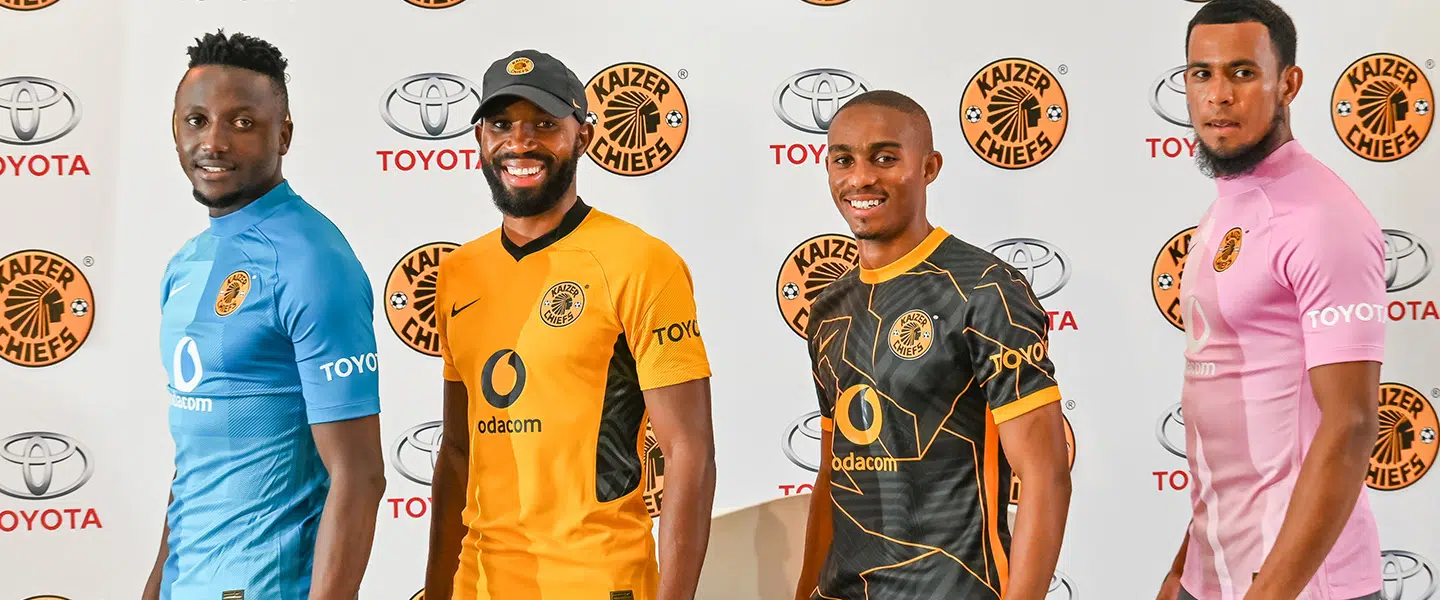 Enhanced supporter experience 
Both brands aim to realise some of their ideals through their shared values and will take key learnings from the past five years to enhance Amakhosi supporters' experience for the duration of the partnership.