THIS IS FLY
Fly fishing – it's not what you think. No longer the domain of your weird, road-kill collecting uncle, it is a rapidly growing sport both in South Africa and abroad. That's thanks in part to a democratisation of target species and destinations.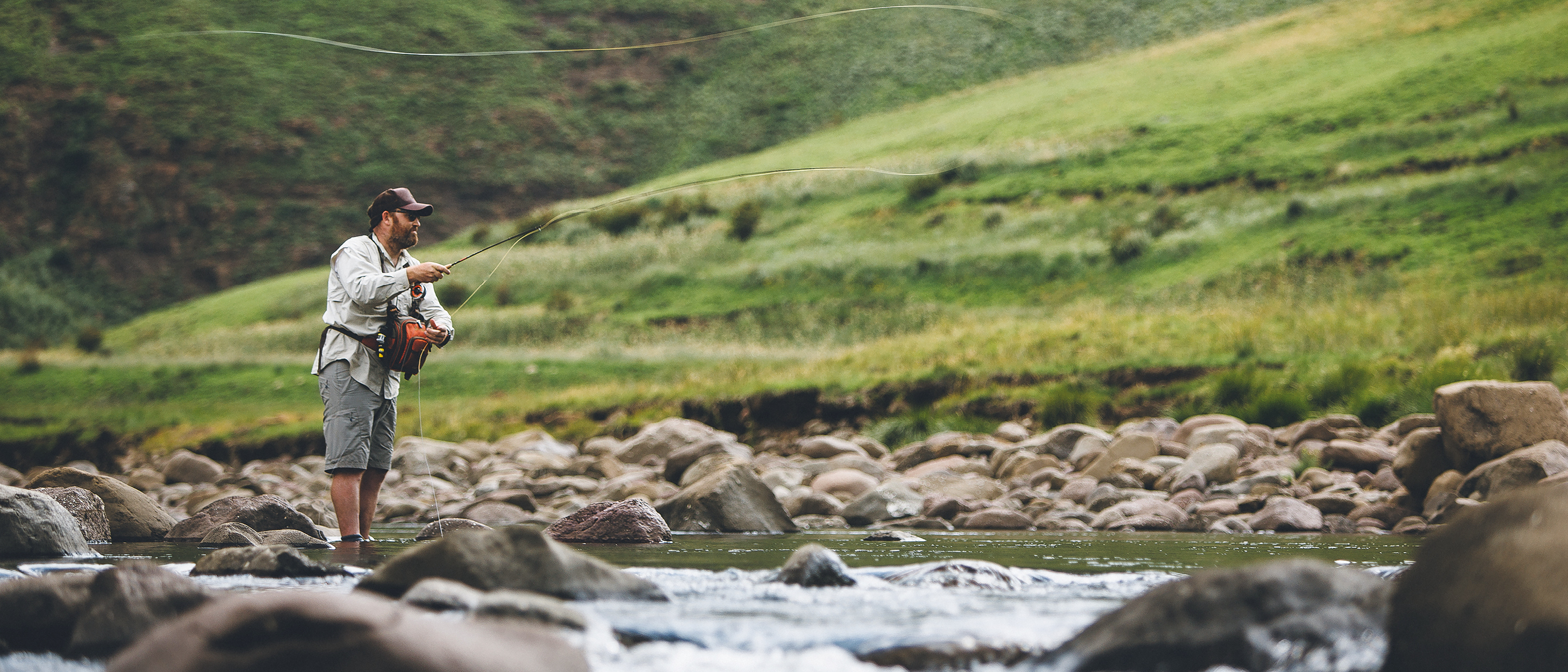 SINCE THE DAYS WHEN TROUT FISHING WAS SYNONYMOUS WITH FLY FISHING, THINGS HAVE CHANGED: WHAT YOU FISH FOR AND WHERE YOU CAN DO IT IS WIDE OPEN
THE ORANGE RIVER (NORTHERN CAPE)
Perhaps the mightiest of South African rivers, the Orange is also one of the best for fly fishermen. Boasting both indigenous largemouth and smallmouth yellow fish as well as mud fish and barbell, if incredible fly fishing, phenomenal desert landscapes and star-dusted night skies appeal, a trip to the Orange is salve for the soul of any city slicker.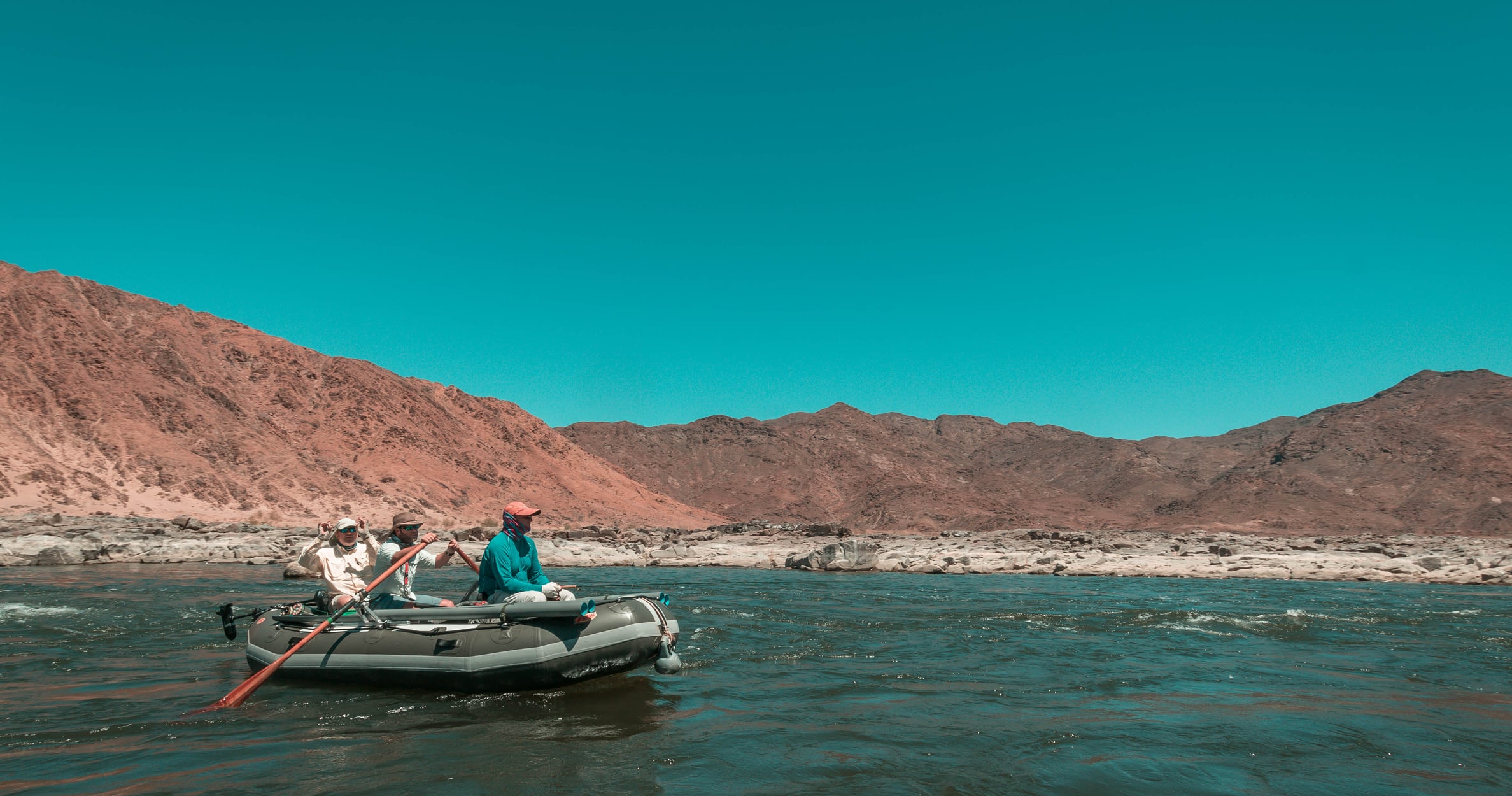 WHERE TO STAY: It depends on what you're looking for. If you're doing a classic Orange river drift trip, like the one Mavungana Fly Fishing (flyfishing.co.za) runs through the Richtersveld National Park bordering on Namibia, you'll be camping under the stars each night. If, however, you're looking for a luxury lodge setup that comes with great fishing, check out Gkhui Gkhui (gkhuigkhui.com) near Hopetown on the Northern Cape/Free State border. Renowned for its food and its fishing, Gkhui Gkhui is a great option for a combo romantic getaway/ fishing trip. (Yes, such relationship unicorns do exist.)
THE BREEDE RIVER (WESTERN CAPE)
For those more interested in the saltwater side of fly fishing, the Breede river estuary in the Overberg is a firm favourite, now that several species have been more or less figured out on fly. The Breede teems with fish ranging from kob to spotted grunter and garrick (leervis), and if you know what you're doing or where to go, the odds are with you.
WHERE TO STAY:
To up your chances, stay at Karoolskraal Fly Fishing Camp (
flydotfish.com
) on the Witsand side of the Breede. Run by local guru Henkie Altena, Karoolskraal is one of those under-the-radar gems. Book out the camp with mates and get stuck into the incredible fly fishing on the mud prawn flats right in front of camp while the local farmers get a lamb spit going for you to feast on later that night.
THE BOKONG RIVER (LESOTHO)
In the space of a few short years this river, which feeds into Lesotho's massive Katse dam (the reason Sandton's hydrangeas are still going), has shot to prominence as one of the global must-do spots for fly fishing adventures. Bokong sports not one but three viable species for you to target: rainbow trout, trophy resident brown trout in the upper reaches and the big drawcard, Southern Africa's indigenous welterweight champs – the smallmouth yellow fish, which swim upriver from the dam. Added bonus – this is dry fly, sight-fishing nirvana.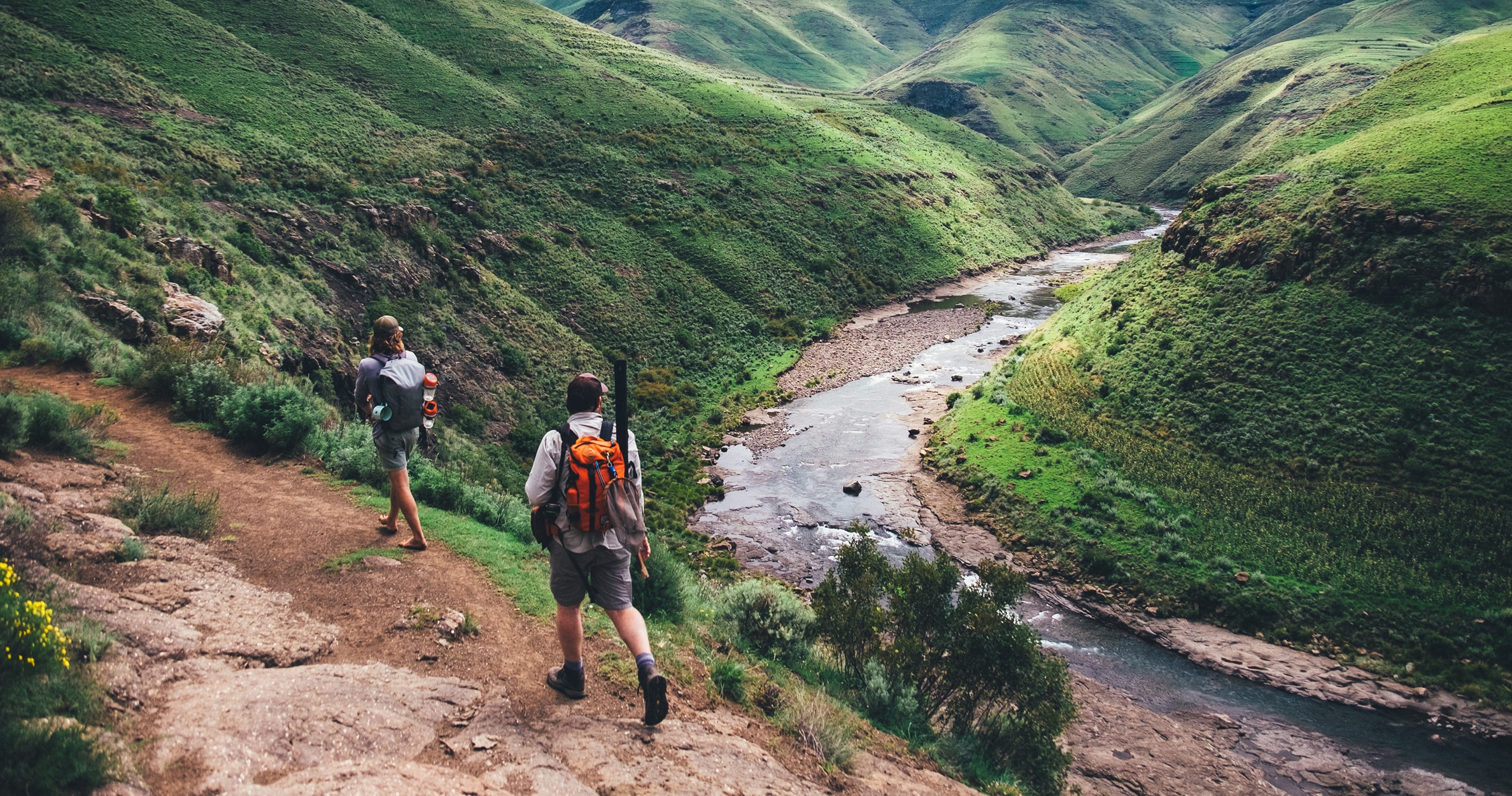 WHERE TO STAY:
The Makhangoa Community Camp is run by Tourette Fishing (
tourettefishing.com
), who work with the local community to run the river and ensure the sustainability of the shery. Stay in comfortable rondavels and enjoy the guide's renowned home cooking after a long day on the river while taking in the mountain views.
RHODES (EASTERN CAPE)
Not the university, but the tiny Eastern Cape mountain town in the foothills of the Drakensberg, just 16km from Lesotho. Where there are mountains, there are rivers and Rhodes, known by those in the know as "The Centre of the Universe" for South African fly anglers, has an abundance of water. Whether it's the Bell river that runs right by the town, or the Kraai river, Bokspruit, Riflespruit, Sterkspruit or the many other streams in the area, you can take your pick. Your quarry? Rainbow trout, mainly, but indigenous yellow fish can be found in the Kraai river and its tributaries.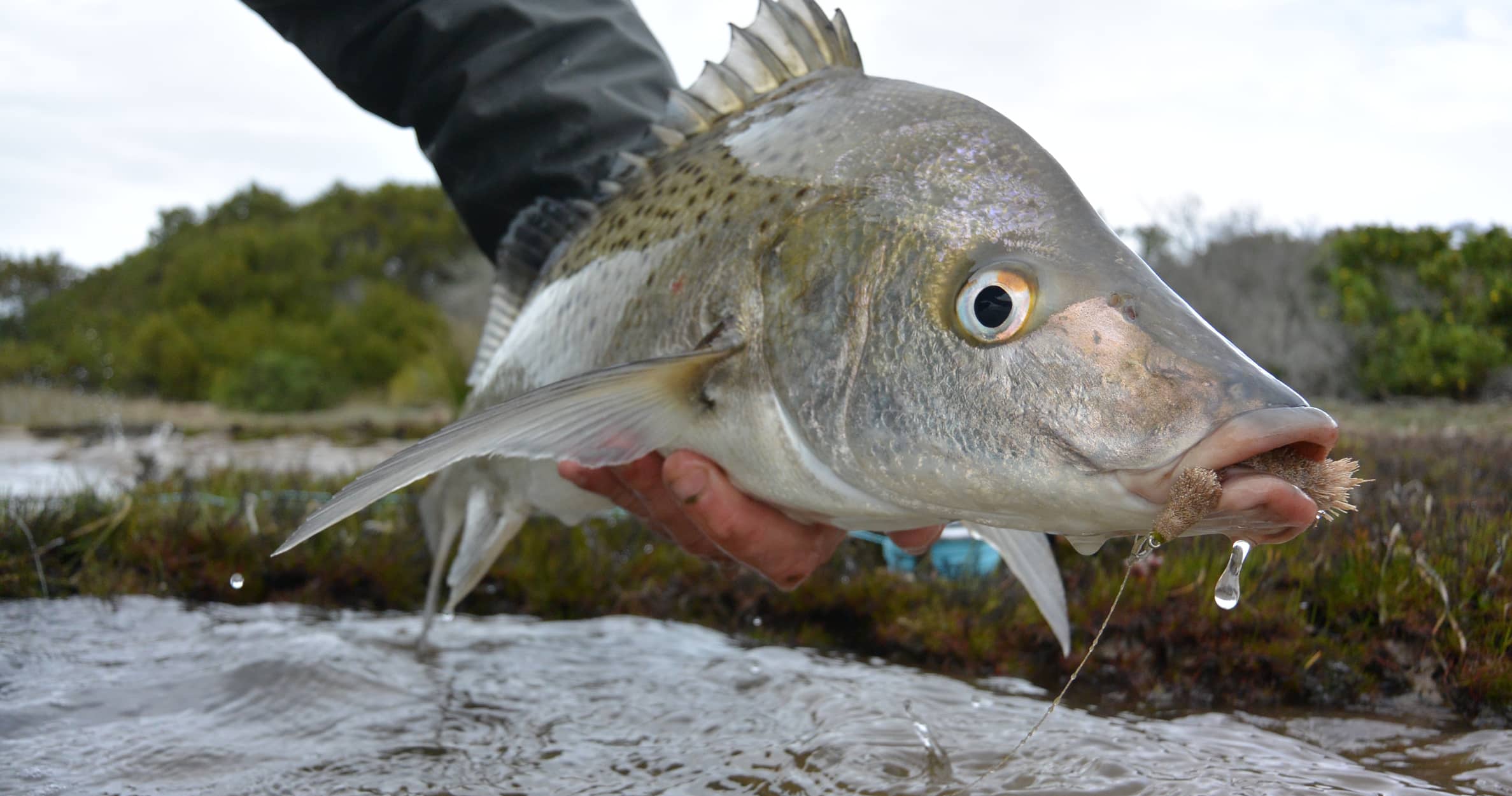 WHERE TO STAY:
If you want to stay in"town"(it's more of a hamlet), Rhodes itself offers plenty of self-catering options, but if you like the idea of having your own spot a bit further from town, book Welgemoed Trout Lodge (
welgemoedlodge.co.za
). Just 23km from Rhodes, this renovated old farm house sports a wraparound stoep, great views and 2km of river frontage on the Bokspruit as well as luxury perks such as under floor heating and goose-down duvets.
NQABARA (WILD COAST)
There's something about the Wild Coast/Transkei that makes you feel like you've jumped on a plane and landed up in a different world. Empty beaches, pristine estuaries and brilliant fishing help create that illusion. Among the jewels in the Wild Coast crown are the Nqabara and Nqabarana rivers that come together in one estuary mouth offering anglers a plethora of species to catch on fly, from rock salmon to kob, leervis, king fish, springer, grunter, white Steenbras and many more.
WHERE TO STAY: Nqabara Eco River Lodge (nqabara-eco- river-lodge.co.za). On a promontory overlooking the junction of the two rivers, this off-the-grid community-run ecolodge is surrounded by indigenous forest so the birding is also excellent. Equipped with rod holders and stocked with fishing magazines, Nqabara was built with fishermen in mind. Options range from the four-sleeper chalets to the main lodge that sleeps eight.
TUDOR CARADOC-DAVIES
Tudor Caradoc-Davies is the editor of The Mission (themissionflymag.com), Africa's only free print and digital fly fishing magazine.