Whether you're a fan of the plant- based movement or not, there's no denying its dramatic rise – something private vegan chef and consultant Claire Sharryn Roberto, 34, thrives on. Her passion for vegan food and her dexterous cooking skills have seen her expertise in high demand, everywhere from Doha to Denpasar.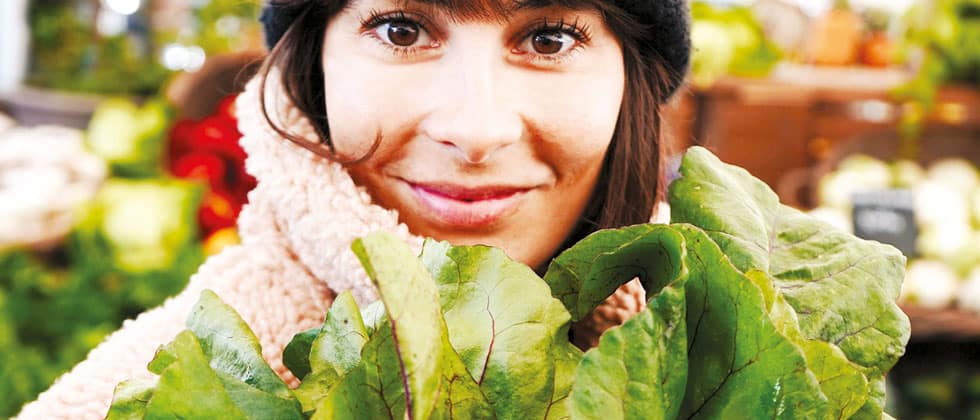 As a young child, Claire says she would pick culinary shows like Floyd On France over Tom And Jerry any day. "My love for food and fascination with cooking began very early on in my life," she says. "In particular, I remember spending every Christmas holiday with my Ouma on her smallholding just outside of Port Elizabeth; she cooked like no-one else I know. I would watch her in awe every day, perched atop my special stepladder seat in the kitchen. I wasn't a kid who enjoyed playing with dolls or toys. By the age of nine, I was cooking dinner for my mom when I got home from school; by 13, I was working for a private caterer, making wedding tarts and cakes; and by 16 I knew that I wanted to pursue a career as a professional chef."
Becoming vegan five years ago naturally led her food philosophy to follow suit, and it's been a turning point in her career too. "People have become more aware of what veganism and vegan food are all about now, thanks to more accessible information and the lifestyle's rise in popular culture," she says.
One of her biggest gastronomical successes to date is the creation of a vegan croissant for Vterra in Kuwait. "It has become one of the most popular food items in the region!"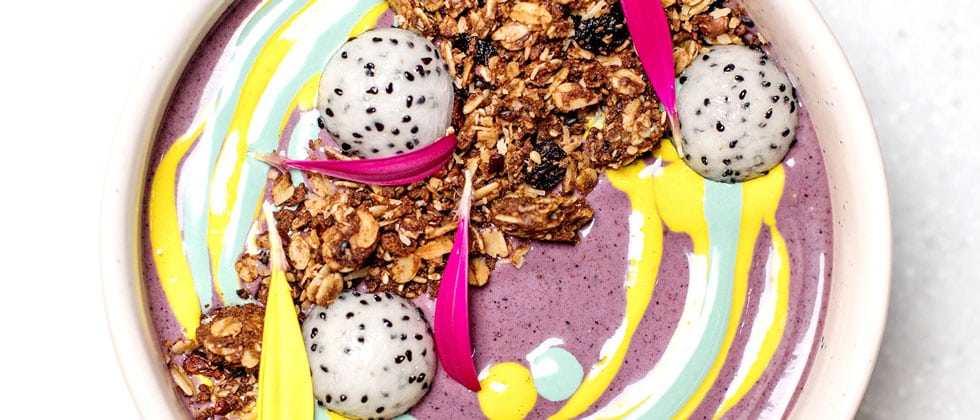 Apart from creating flavourful masterpieces from plants, Claire's caveat is that these meals need to be nourishing – and healing too. "In the kitchen, I am always experimenting and challenging myself to create alchemical wonders," she says. "Many of my recipes harness the healing properties of adaptogenic herbs, traditional Chinese medicine herbs, tinctures, raw food and alkalising ingredients to create potent drinks, snacks, sweet treats and meals that deliver a multitude of health benefits. I focus on organic, seasonal produce, and draw much of my inspiration from Ayurveda, cultured and fermented food, and macrobiotics. Everything I create is natural, with no artificial ingredients, preservatives or additives. And because I believe that we eat with our eyes first, everything I craft must appeal to all senses, and be as aesthetically pleasing as it is tasty."
This year is set to be Claire's busiest yet. "The next few months are packed with exciting projects," she says. "I am currently in Doha, setting up a new plant- based café at the National Museum of Qatar, called Thalatheen. Then, my partner and I will head to Bali to begin our healing and wellness retreats. Following that, I'll be creating, curating, setting up and working on other vegan cafés around the Gulf — Terra's Table in Saudi Arabia, Mylk in Qatar, a new concept in Kuwait and another in Dubai.
"I'm also in the process of launching my new recipe app (Claire Sharryn Roberto Recipe App), which I'm super-excited about. It will include 50 of my plant- based recipes, complete with beautifully shot recipe tutorial videos, nutritional videos, a podcast, and tons of healing information on how to heal from and thrive after autoimmune illnesses. This is inspired by my own recovery from Hashimoto's disease."
Her words to live by? "Rise above mediocrity." By the sound of it, she's living up to that manifesto.