Mountain bikers – both new and experienced – have cast aside their doubts and embraced the altitude assistance of Electronic Mountain Bikes.
Over the years, technological advancements in mountain biking have usually been lauded universally – disc brakes, 29-inch tyres and, more recently, the dropper post – have all been welcome additions to the world of mountain biking.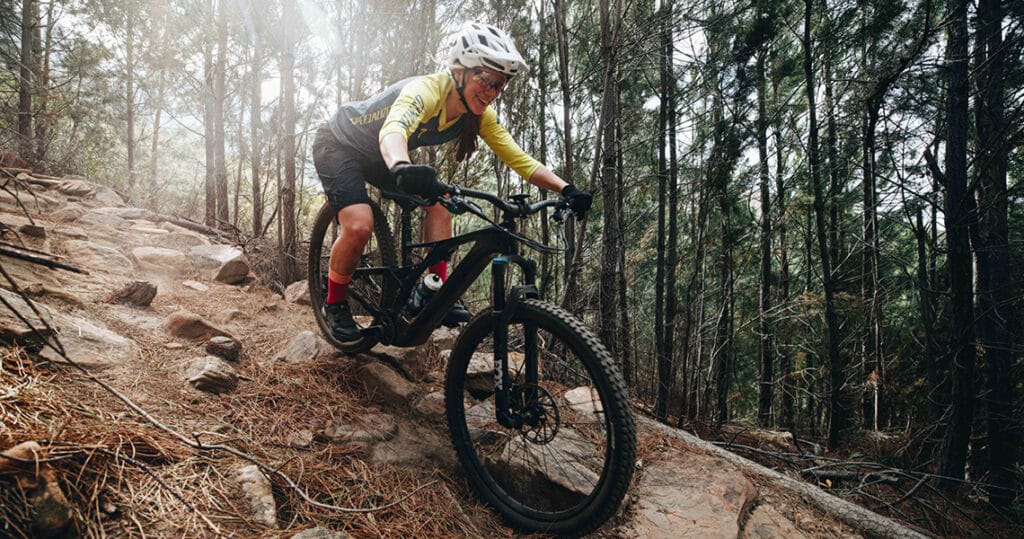 The same can't be said of the entrance of electronic mountain bikes (eMTBs) into the mountain bike fold. Dust-caked riders, brought up on tales of rugged downhill daring-do and breathless boasts about all conquering climbers, immediately eyed the eMTB with suspicion.
People on e-bikes weren't 'real riders' while conversations on the merits of e-bikes turned towards 'what's the point if you're not pedalling'? Rather suddenly though, the perceptions have changed. eMTBs are now one of the fastest-selling categories of bicycle in the world, including in South Africa. One local arm of an international brand says they can barely keep up with demand, while all of the brands featured here spoke of doing excellent business in the eMTB category.
The technology, frames, battery life and capability of e-bikes have all improved rapidly in just a few years – but mountain bike enthusiasts have also wised up to the benefits of a little e-ssistance.
Older riders can recapture the ride sessions of their youth, partners of committed mountain bikers can now join in the fun without having to do the kiddies' loop at trail parks, and full-throttle enduro riders can go up and down, up and down, and up again for one last fix.
Major events in South Africa are getting in on the act too, with the likes of the Cape Town Cycle Tour, joberg2c and Berg & Bush all opening their arms to e-bike entrants. In short, the e-bike scene is plugged in and powering up.
CALCULATE YOUR RANGE
The range of an e-bike all depends on the battery, type of rider, type of terrain and way that you ride your e-bike.
Here is a useful calculator that takes many permutations into consideration. It is specifically for bikes fitted with Bosch batteries, but it will give you an idea of range before you get in the saddle.
bosch-ebike.com/en/service/range-assistant/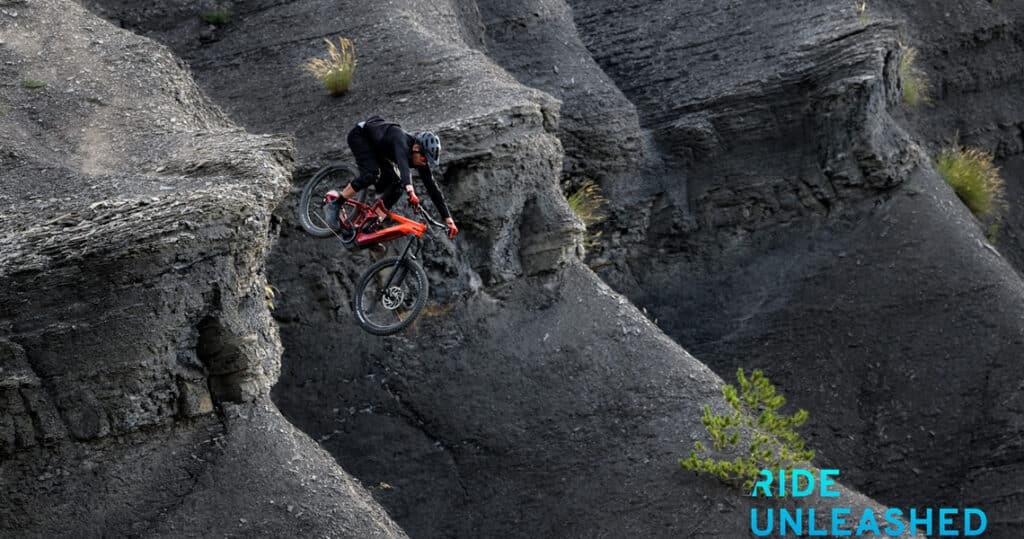 THE BIKES
This is a selection of MTB e-bikes currently or soon to be available in South Africa. Most of the brands featured offer a range of eMTBs, as well as commuter bikes, road bikes and gravel bikes. All of the bikes listed below are available now, with the Avalanche MTe hitting shelves in August this year.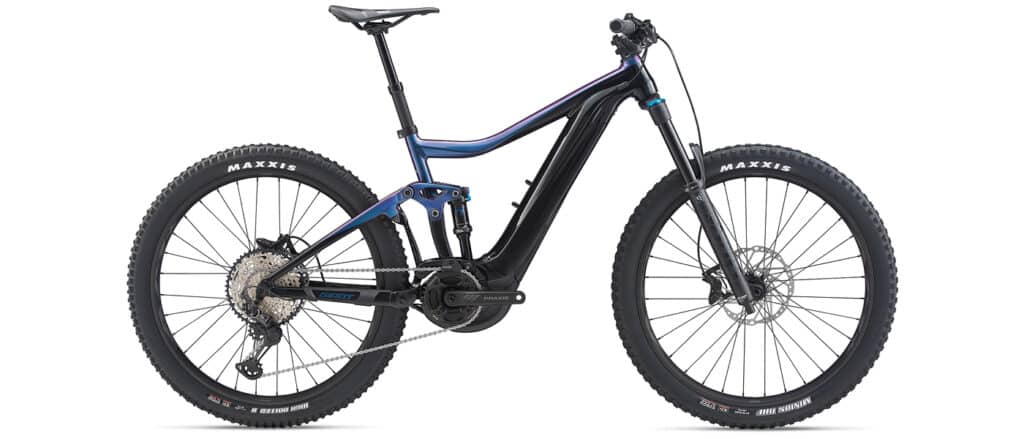 GIANT
Model: Trance E+ 2 Pro
RRP: R86 165
Giant is well known for producing quality bikes at relatively affordable prices and this has carried over into its electronic mountain bike range too. For a great overall eMTB that gives you more time on the trails, the Trance E+ 2 Pro is a great option. The suspension is super smooth, while downhill handling is robust and reliable.
Battery: 500Wh
Suspension: 140mm rear, 150mm front
Built for: dependable ride performance
giant-bicycles.com/za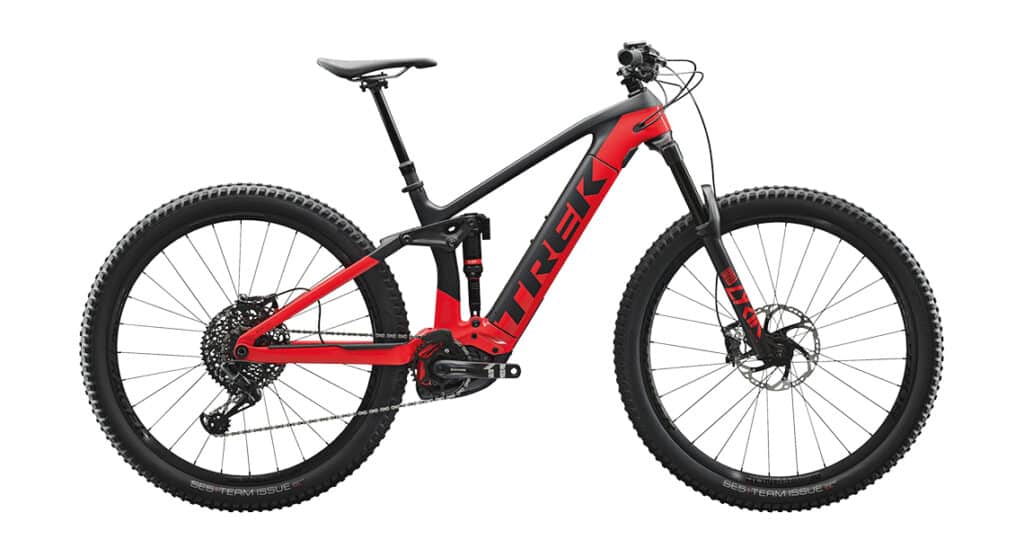 TREK
Model: Rail 9.8
RRP: R129 999
The Rail 9.8 is a long-travel carbon electric mountain bike that gets you to the fun stuff faster. It features an upgraded fork, drivetrain and dropper for exceptional performance on single-track trails. This eMTB feels and rides just like Trek's rowdiest trail bikes, and is built with the same trail-specific tech used to great effect on Trek's traditional mountain bikes.
Battery: 625Wh
Suspension: 150mm rear, 160mm front
Built for: charging downhill, then heading straight back up again
trekbikes.com/za/en_ZA/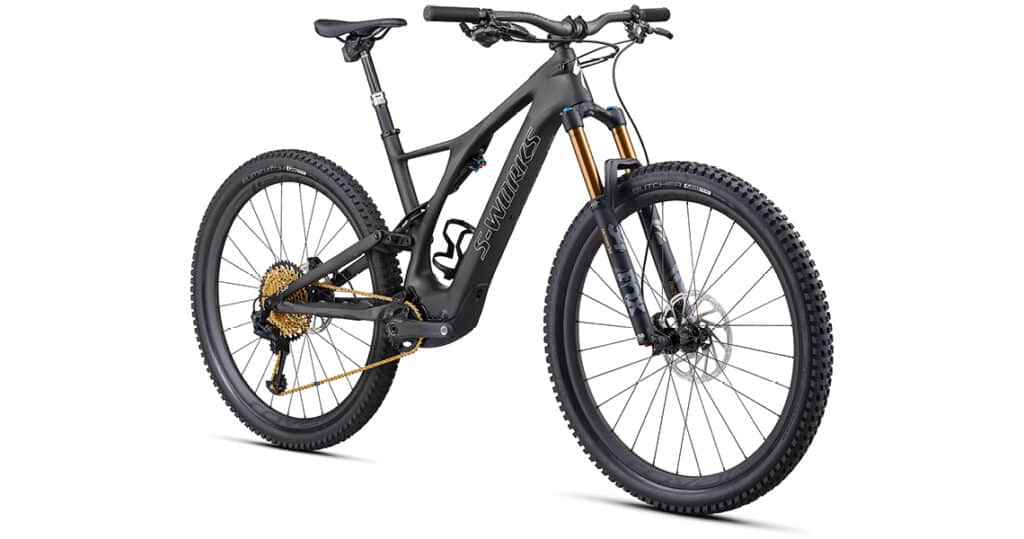 SPECIALIZED
Model: S-Works Turbo Levo SL
RRP: R210 000
"An e-bike lets you ride farther and faster, and because of this, e-bike riders still get an excellent workout – they just have more fun doing it," says Specialized South Africa's Kylie Hanekom. The Turbo Levo SL (the SL stands for Super Light) is the perfect blend of lightweight trail handling and pedal assist, giving riders the feeling of riding a normal bicycle, just with superhero legs. At just over 17kg, the Turbo Levo SL is the lightest eMTB in its class.
Battery: 320Wh, which is why the bike is called
Super Light. Also comes with Specialized SL1-160 external 160Wh battery
Suspension: 150mm rear, 160mm front
Built for: fun days on the mountain
specialized.com/za/en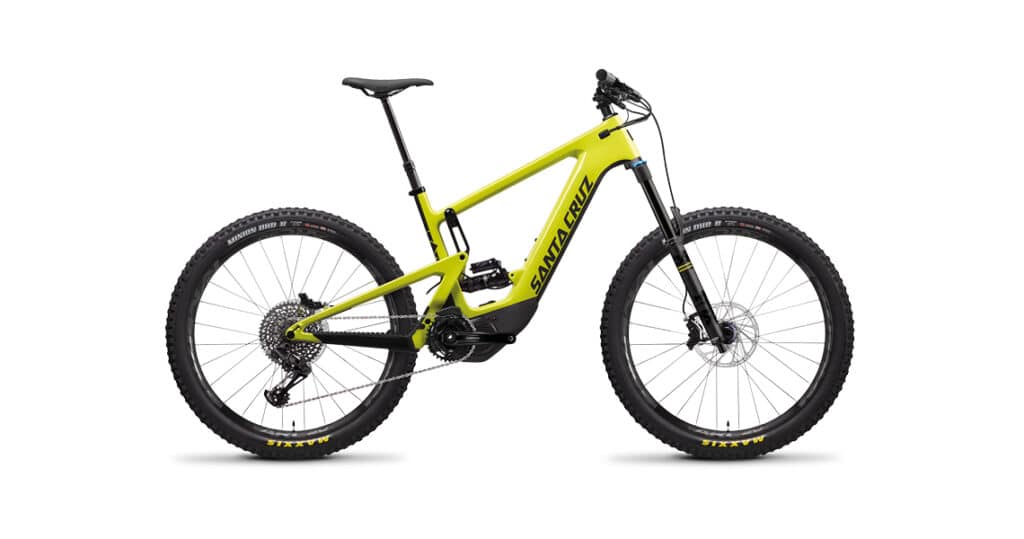 SANTA CRUZ
Model: Heckler CC S Build 27.5''
RRP: R144 999.99
Santa Cruz created this bike to give serious trail riders the chance to smash out more rides in the day. Superstar Greg Minnaar, South Africa's downhill world champ, can be seen doing some impressive acrobatics with a Heckler on his Instagram page, while Scottish rider Danny MacAskill took his Heckler to an isolated island to ride up and down ruined buildings, show-casing the power and potential of the bike.
Battery: 504Wh
Suspension: 150mm rear, 160mm front
Built for: serious trail riding
santacruzbicycles.com/en-ZA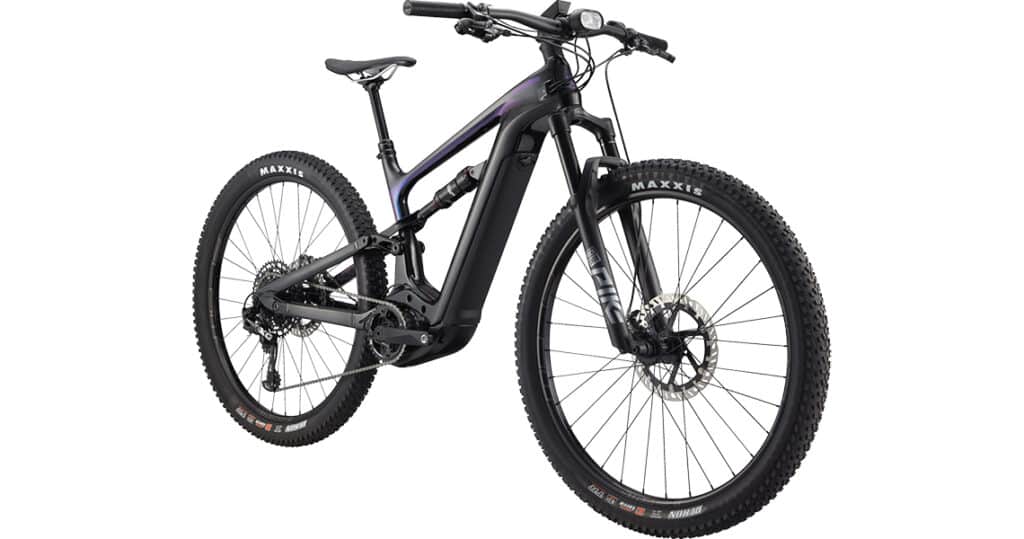 CANNONDALE
Model: Habit Neo 1 – Black Pearl
RRP: R149 999
Unlike some Cannondale bikes, which are purely for the racing snakes, this is a bike that encourages fun and playfulness on the trails. The head angle is slack, the stays are short and the seat angle is steep. The drive unit and battery sit low and central in the frame
– all to help the rider wring more flow from every inch of trail.
Battery: 625Wh
Suspension: 130mm rear, 140mm front
Built for: traction, efficiency, handling
cannondale.co.za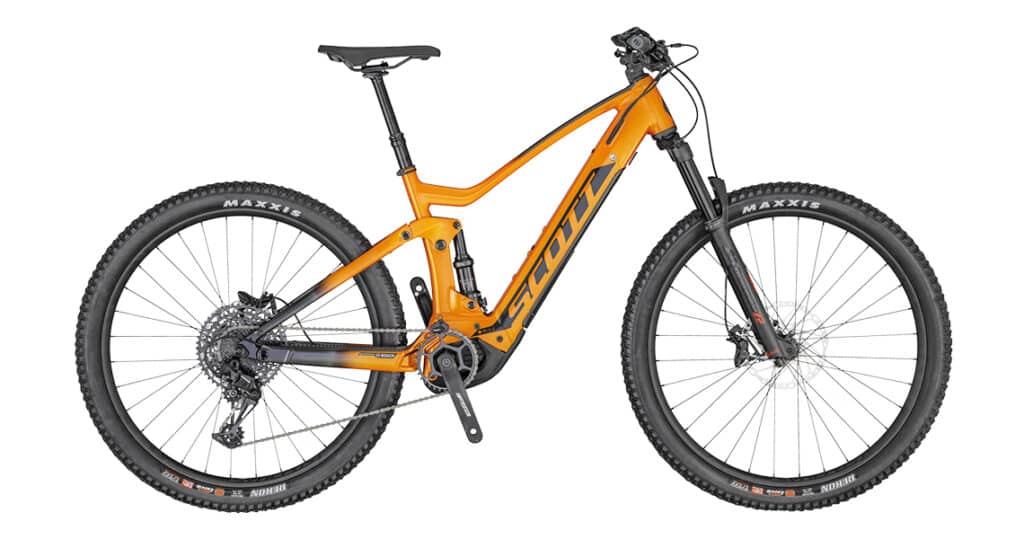 SCOTT
Model: Strike eRide 920
RRP: R84 999.99
"This is our most popular eMTB by far," says Joggie Prinsloo of Scott South Africa. "I think with eMTBs we're seeing a whole new segment develop – it's a way for partners of serious riders to get involved, a chance for older riders to go further and, the most important aspect, it lets people just have fun on the bike." The Strike eRide 920 is a comfortable eMTB that's equally at home on the trails, on tour, on cross-country rides or used as an off-road commuter (with some trails thrown in for fun).
Battery: 625Wh
Suspension: 140mm rear, 140mm front
Built for: touring and trail riding; a great all-rounder
scott-sports.com/za/en/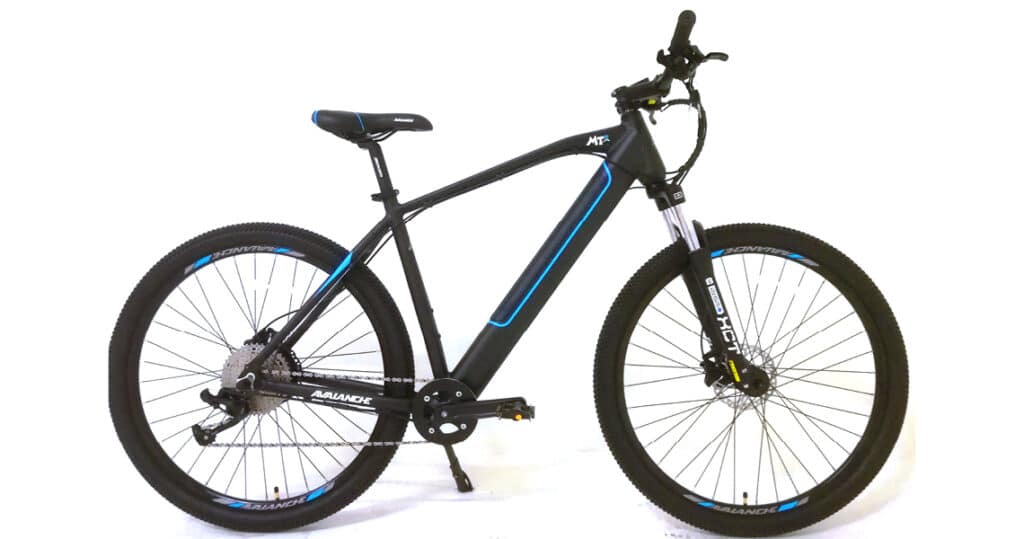 BH
Model: Atom X Carbon ER970 Lynx 6 Pro
RRP: R109 900
The Spanish brand BH (Beistegui Hermanos – the three brothers who started the company in 1909) has been making inroads into the South African MTB scene over the past few years; and now it's come to the party with its eMTB range. The Atom X Carbon ER970 Lynx 6 Pro is the latest offering, a trail-bashing bike that provides maximum performance with a lightweight carbon frame. Trail aficionados would rightly call this bike a 'weapon' – rather fitting for a company that started out as a weapons manufacturer.
Battery: 720Wh Suspension: 160mm rear, 160mm front
Built for: blasting trails
bhsouthafrica.co.za
CARING FOR YOUR EMTB
In essence, there's little difference between caring for your eMTB and a normal mountain bike, says Justin Tuck, renowned bike mechanic and co-owner at the Gear Change bike store.
"An eMTB behaves very much like a mountain bike. A mountain bike has a voice and when it wants attention it'll talk to you – through squeaks and creaks, or suspension that doesn't feel quite right."
Tuck adds that eMTBs speak with the same 'voice'.
"The motors are very robust and are pretty much sealed off. They'll need software upgrades, but that's usually done during a service. Like a regular mountain bike, you simply need to service your eMTB at regular intervals – and this of course all depends on the type or rider, the type of riding and the terrain you're riding. A benefit of the eMTB is that it logs your kilometres, so you can tell when you need to bring your bike in.