Some of the world's most scenic roads are also the most dangerous roads, but with a promise of indescribably beautiful views and adrenaline-pumping twists, they need to be driven.  
Like South Africa's Sani Pass (pictured above). Found at the western end of KwaZulu-Natal, it connects to neighbouring Lesotho. One of the highest roads in the country with an elevation of 2876 metres above sea level, Sani Pass is for 4×4 vehicles only and even then, can take between three and four hours to travel. Full of holes, loose rocks and gravel with hairpin bends and plunging drops, it can make your stomach fall faster than a ride at Gold Reef City. In the summer, cascading waterfalls tumble into the river below, and the towering basalt cliffs and roadside are painted with colourful flowers, while winter's snow and rain bring icy roads and muddy conditions. But the spectacular views and the opportunity to visit the highest pub in Africa is hard to pass up.  
CRUISE THE MOUNTAINS
In Morocco's High Atlas Mountains, the Gorges du Dadès, a gorge carved out by the Dadès River, is not to be missed. Showcasing Mother Nature's wild beauty, this winding road offers incredible views and an exhilarating drive. Beautiful but dangerous, the setting means drivers are a ruler length (30.48cm) away from the mountainside. With no barriers between you and a very steep drop, Morocco's most famous zig-zag road isn't for the faint of heart.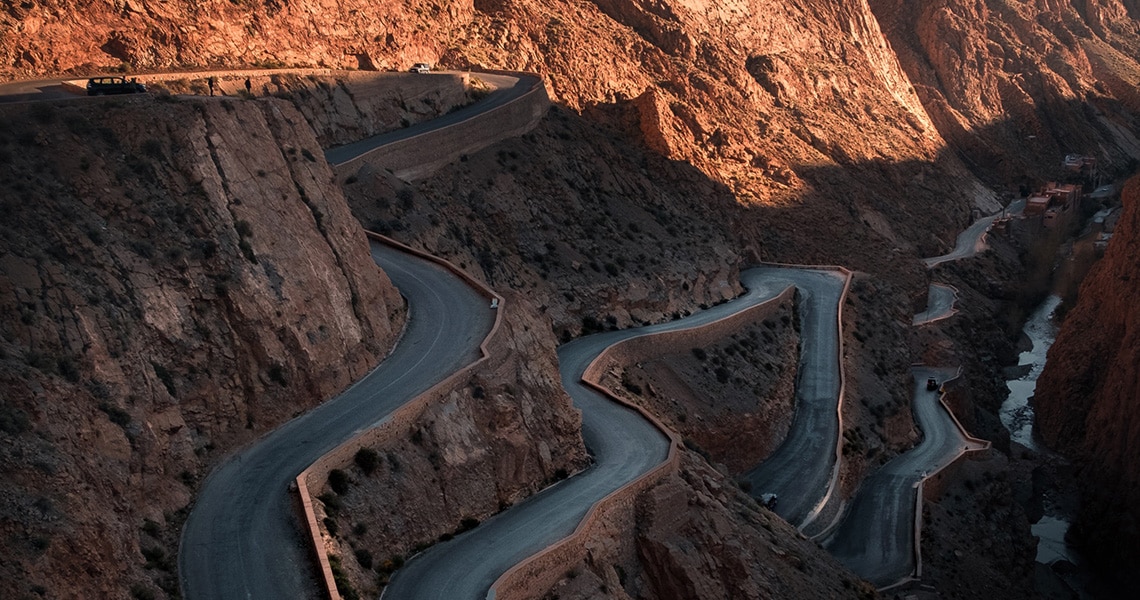 Arthur's Pass in New Zealand is heavy on appeal and danger. Set at an elevation of 739 metres, this fully paved road climbs more than 900 metres and is the highest and most spectacular pass across the Southern Alps. This piece of extreme engineering has it all, with viaducts, bridges, rock shelters and waterfalls that are redirected into chutes.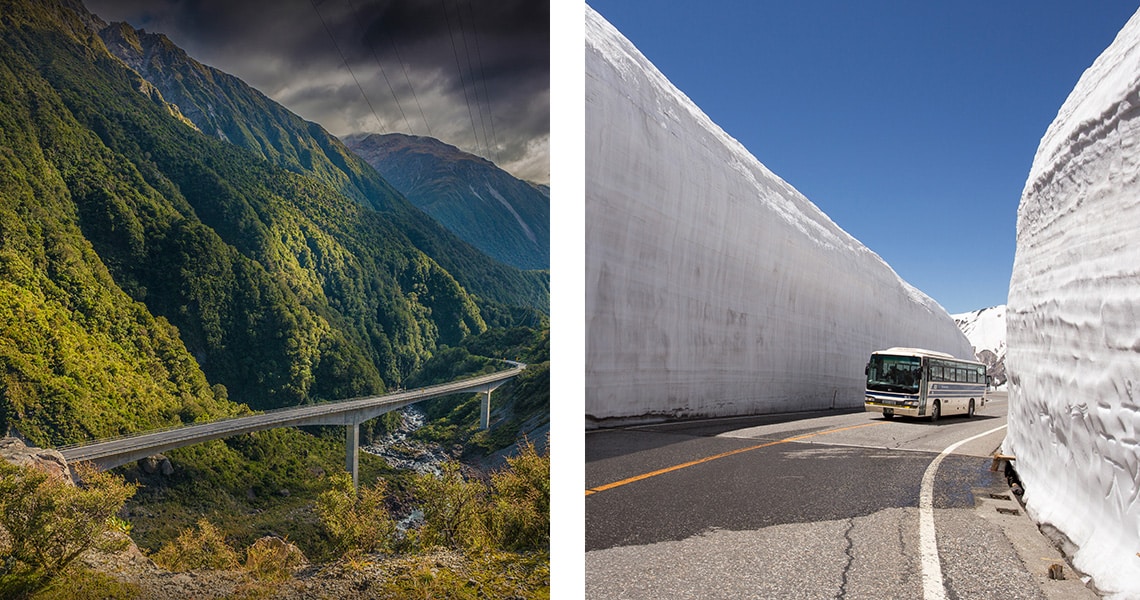 In Japan, the Tateyama Kurobe Alpine Route through the Northern Japan Alps is a thing of splendour. Visited by over a million people a year, this route is adventure personified as it's traversed by various means of transportation including cable cars and a ropeway. This unbelievable journey through sacred mountains, forests, impressive tunnels, high peaks, hot springs and Japan's highest dam, Kurobe Dam, is a sight to behold.    
BRIDGES AND BENDS
If you're in Florida in the United States, you have to drive the iconic Seven Mile Bridge. Stretching out into the open sea, this is one of the longest bridges in the world and it's a prime target for the region's many hurricanes. This spectacular bridge has had its share of close-ups, starring in movies like Mission Impossible III, 2 Fast 2 Furious, True Lies, Licence to Kill, The Haunted Mansion and I Am Number Four, to name a few.  
If you're in Europe, you have to drive Italy's exhilarating Stelvio Pass. Boasting 48 hairpin turns and stomach-churning 180-degree corners, one wrong move and you're headed down the side of the Alps. Set 2757 metres above sea level, Stelvio Pass is a marvel of engineering skill and it's one of the world's most dangerous roads.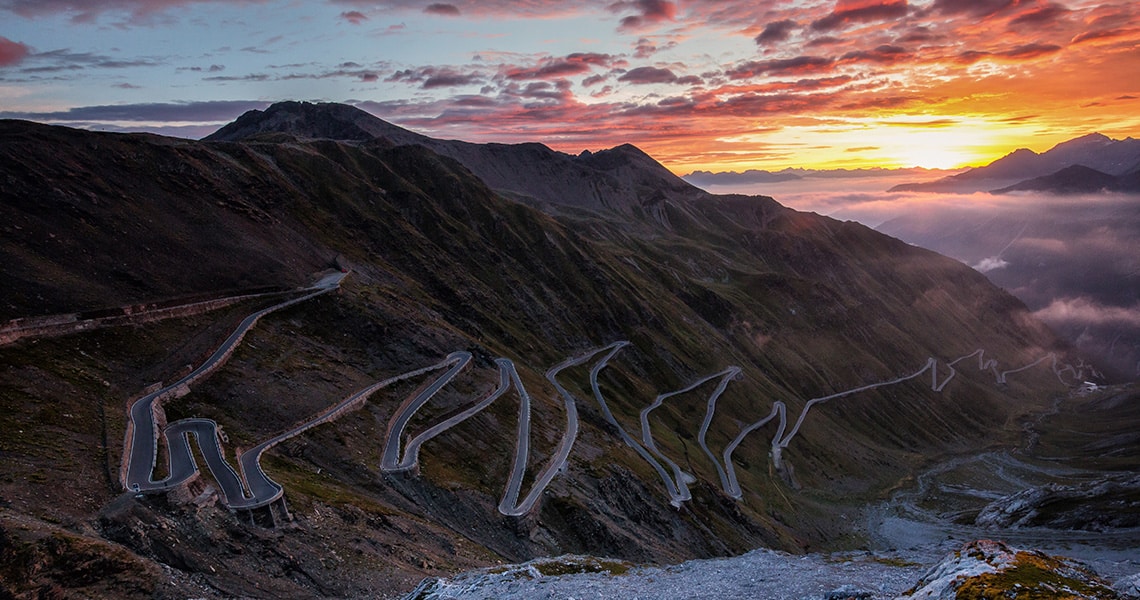 Headed to Montenegro? Then the Djurdjevica Bridge is a fantastical must-see! The most beautiful bridge in the Balkans, it's an engineering marvel that bridges the deepest European canyon. A leading pioneer of its time, with a rich history to boot – you have to see this.  
Now that the wanderlust is hitting you hard, what better way to celebrate life than planning an epic road trip with your trusted Toyota to one or all of these incredible destinations.