A new, production-ready, ultra-compact battery electric vehicle (BEV) by Toyota is getting ready for its commercial launch in Japan in late 2020. The vehicle, which is less than 2.5m long and less than 1.3m wide, is a next-generation mobility solution designed to cover short distances while limiting the impact on
the environment.
The super-compact two-seater is designed to meet the daily mobility needs of customers who make regular short-distance trips, such as businesspeople visiting local customers, newly licensed drivers, and the elderly. It has a range of approximately 100km on a single charge, reaches a maximum speed of 60km/h, and features an extremely tight turning radius.
Toyota is also pairing the planned launch with a new business model that aims to promote the wider adoption of BEVs in general. This includes examining every step of the battery's life – from manufacture, through its sale, resale or reuse, to eventual recycling – to maximise its value.
In the near term, Toyota will focus on expanded leasing initiatives designed to recapture used batteries for evaluation and reuse as appropriate in pre-owned vehicles, as service parts, or even in non-automobile applications. Toyota is also developing peripheral services for BEVs, such as recharging stations and insurance options.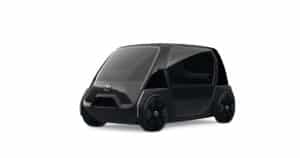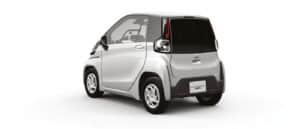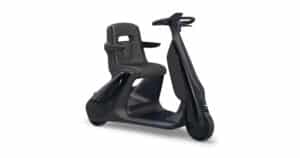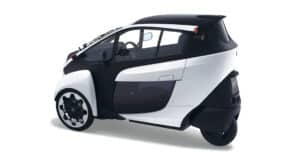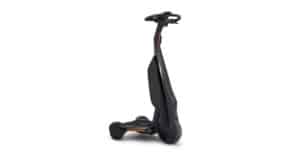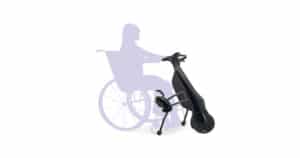 TOYOTA'S BATTERY ELECTRIC VEHICLES
1 Ultra-compact BEV Concept Model for Business
A "mobile office" with three modes to support travelling, working and taking breaks.
2 Walking Area BEV – Standing Type
Used for patrolling or carrying heavy equipment around large facilities, such as airports or factories.
3 Walking Area BEV – Seated Type
Provides mobility for people who are handling large amounts of luggage,
or who may have difficulty walking.
4 Walking Area BEV – Wheelchair-linked Type
Connects to manual wheelchairs, providing them with motorised power
for use at large facilities and tourist locations.
5 Toyota i-ROAD
A short-distance mobility solution that combines the size of a motorcycle
with improved stability to support last-kilometre urban commuting or tourism.