It's not often that you get to see what happens behind the scenes in game reserves. Behind the calm, welcoming faces offering up wildlife encounters extraordinaire followed by warm scented hand towels to wipe off the dust after a thrilling game drive, is a hive of activity. In addition to the maintenance of the 14,000-hectare property and five-star service at Thanda Safari in KwaZulu-Natal, there are never-ending critical interventions on the greater reserve.  
We were about to head back to our luxurious suite after an early morning game drive at Thanda Safari, followed by a scrumptious breakfast, when we were advised that we had to be escorted as a pair of male lions had made themselves comfortable inside the camp, catching some shade between the rooms. We didn't see them, but the maintenance and cleaning staff kept an eye and updated the team regularly until we were given the all-clear and business in the bush resumed as normal.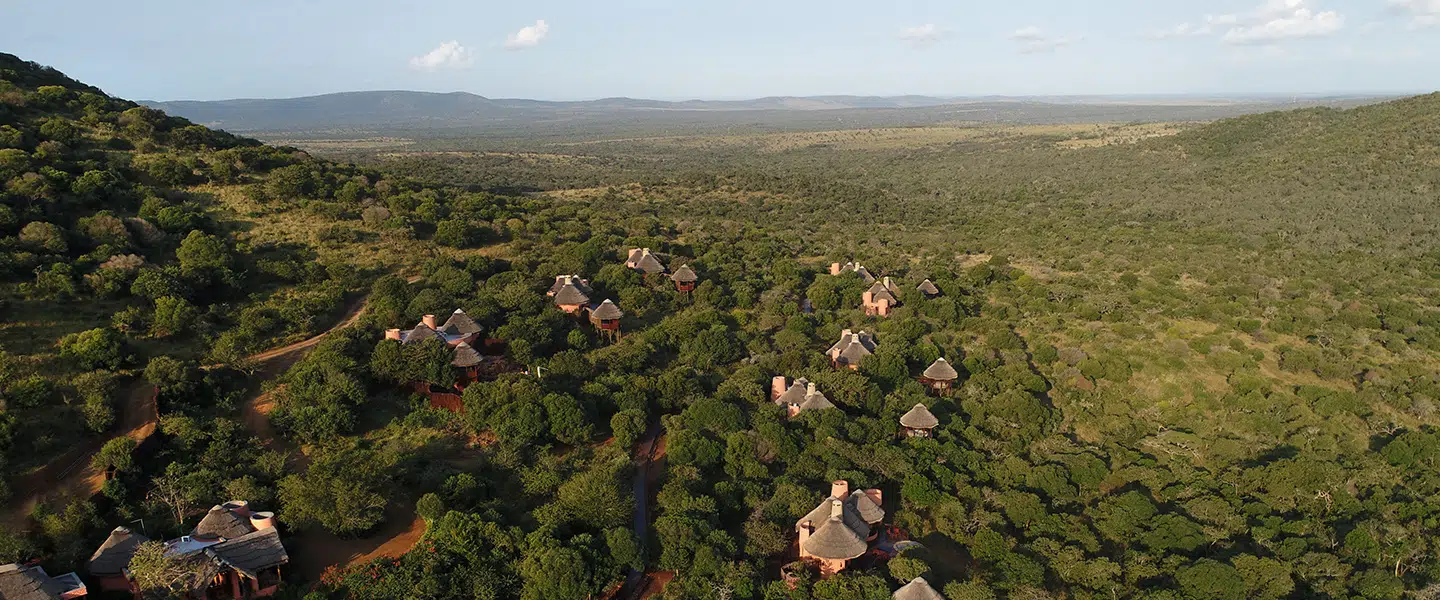 Later that day over a light lunch, I chatted to Mariana Venter, Wildlife Operations Co-ordinator at Thanda Safari and Lorraine Doyle, Thanda's Wildlife Manager and Resident Ecologist, who ensures that the private game reserve follows the best conservation practices and procedures. Halfway through hearing about what actually takes place on a daily basis and the logistics around game management, Venter was called to attend to a sickly female elephant that had collapsed at the watering hole. That extraction called for a co-ordinated effort of various parties, and hours later while on our evening game drive, we saw the team still at work under the setting sun. It was an exhausting end to a long day as earlier that morning the wildlife operations team had darted a couple of resident rhinos and fitted horn pods containing transmitters for monitoring purposes.