Turning discarded tyre tubes into coveted bags means less waste, more wow. A small local design company leads the way.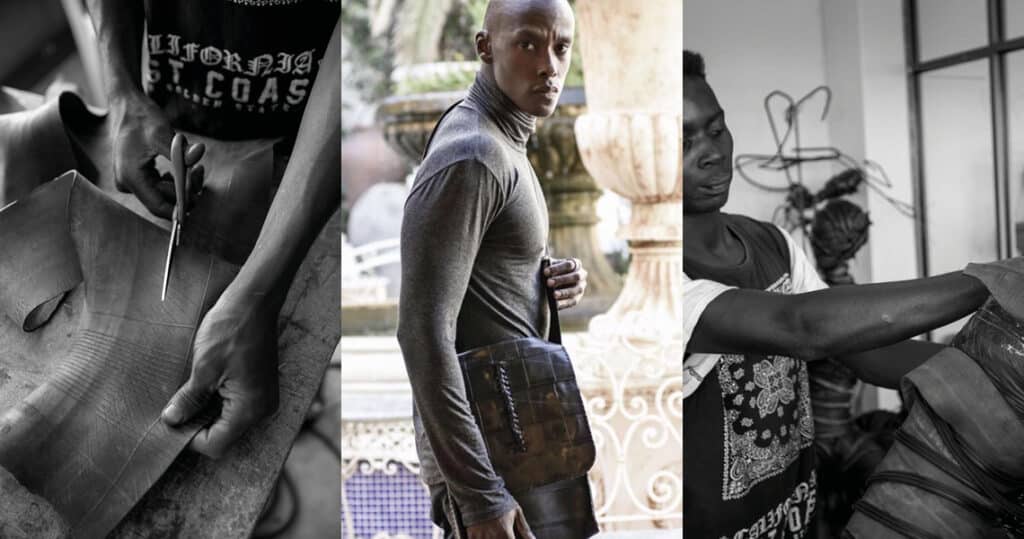 Cape Town-based Raihana Govender is the co-founder of Mors Design, an upcycling initiative that specialises in bags made from recycled tyre tubes. When she met a designer who had crafted a bag out of old tyre tubing, she says, "I was amazed by the beauty and durability of the product. My thoughts went to the possibilities of minimising waste in the environment by collecting the tyre tubes from the landfill."
All of Mors Design's bags are handmade in Salt River by previously disadvantaged women and refugees (predominantly from Malawi), giving them an opportunity to become self-sufficient. The machine-stitched bags are made by a former factory worker, who started a cottage industry business from her home in the Delft township. She enlists the help of unemployed neighbours whenever she has to fill large orders and, in the process, is teaching them everything she knows. Supporting her helps to create employment for women with limited opportunities.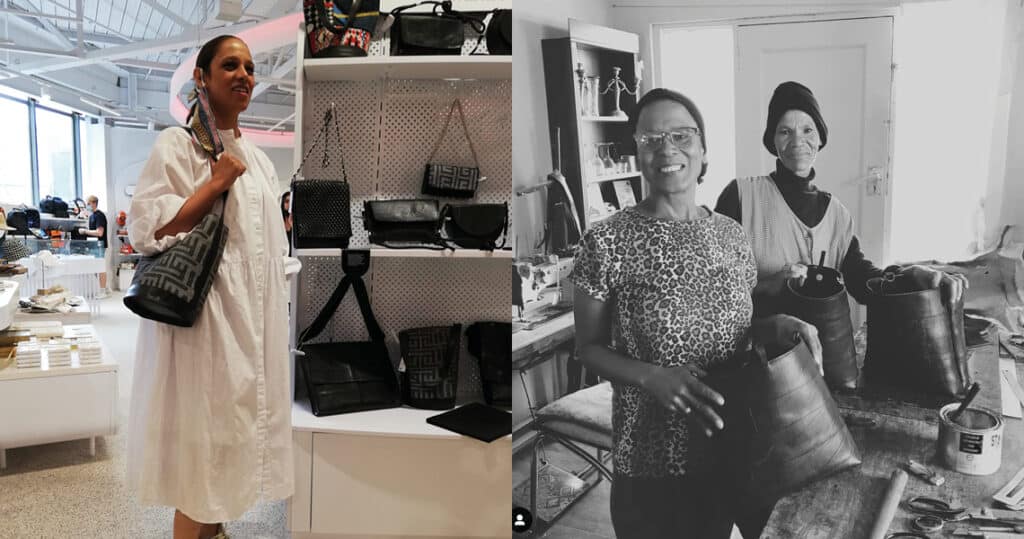 As Raihana explains, "'Mors' is derived from the Afrikaans word meaning 'waste' or 'mess'. Since waste is what we work with, it seemed a fitting name for the brand."
The inner tyre tubes are collected from a landfill in Atlantis. Once they arrive at the studio, they're put through a thorough cleaning process to ensure that all dirt and muck is washed away. Each tube is then hand-cut, hand-stitched and, in some cases, hand-woven to create a truly unique product.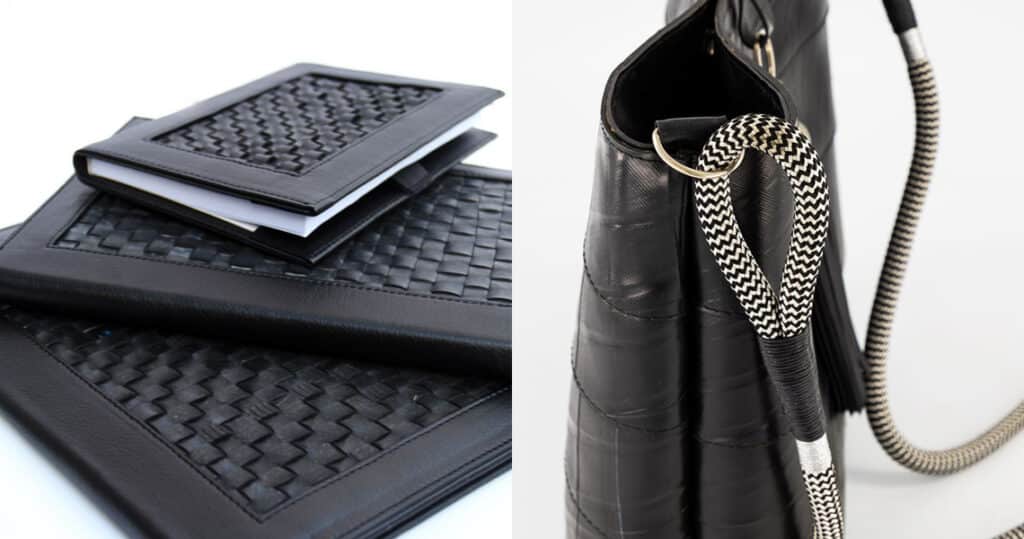 "The inner tube is a dull material," Govender says. "It means we have to be creative and incorporate other materials to make it more colourful, fun and vibey. We often use wax print for the lining."
In addition, the Mors workers have been able to work with other local designers, utilising discarded fabrics from their collections. "For instance, the Basotho blanket that you'll see in some of the bags is Thabo Makhetha's signature material," says Govender. "We have also included hand-woven material from African Jacquard. We live in a global village. We believe that collaboration brings inspiration and unity and, in this way, amazing friendships can develop. It creates a platform for designers to feed off each other, to exchange ideas and thoughts, and share networks. When we hear other opinions, we're able to see things from a different perspective – this is great for growth."
Inner tyre tubes are not easy to work with. "There's plenty of trial and error throughout the process, before the final product is completed to our satisfaction," says Govender. "Our current bestseller, the JennerWeave, is 100% hand-cut, hand-woven and then hand-stitched from recycled inner tubes. It's extremely labour-intensive. But our customers appreciate the time and effort we put into manufacturing this beautiful bag.
"We hope that when people buy a Mors product, they realise the positive impact that their purchase has on the environment – and the positive ripple effect it has on everyone involved in the manufacturing of the item."