The food truck trend has gone through something of an evolution over the past few years. Many once-mobile vendors have opted to set up more permanent market stalls or establish actual restaurants to serve their fans, and more compact pimped-out trailers have overtaken fully mobile trucks. But we discovered three that are bucking the trend – in a big way. A big bus kind of way…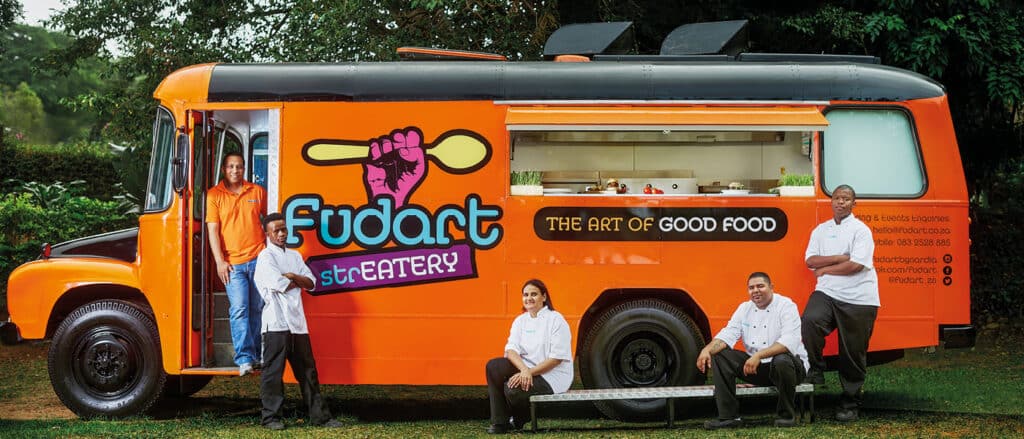 FUDART STREATERY
Once a Mexican school bus, this Bedford was brought to South Africa for the FIFA World Cup to operate as a tour bus, and to transport visitors to and from matches. Nardia Adams, chef and owner of catering company Fudart, purchased it in 2015, custom-fitted it with a five-metre temperature-controlled stainless-steel kitchen and sprayed it an eye-catching orange. The bus is entirely self-sufficient, with built-in plumbing, gas and electricity. "We often include Mexican street food in our offering to reference our truck's roots," says Nardia.
On the menu Everything from burgers to burritos and bunny chow. Nardia's repertoire is accomplished and extensive, and the menu can be tailored to your event.
Where to find Fudart strEATERY Shows, festivals, concerts and exhibitions around Durban, as well as private functions.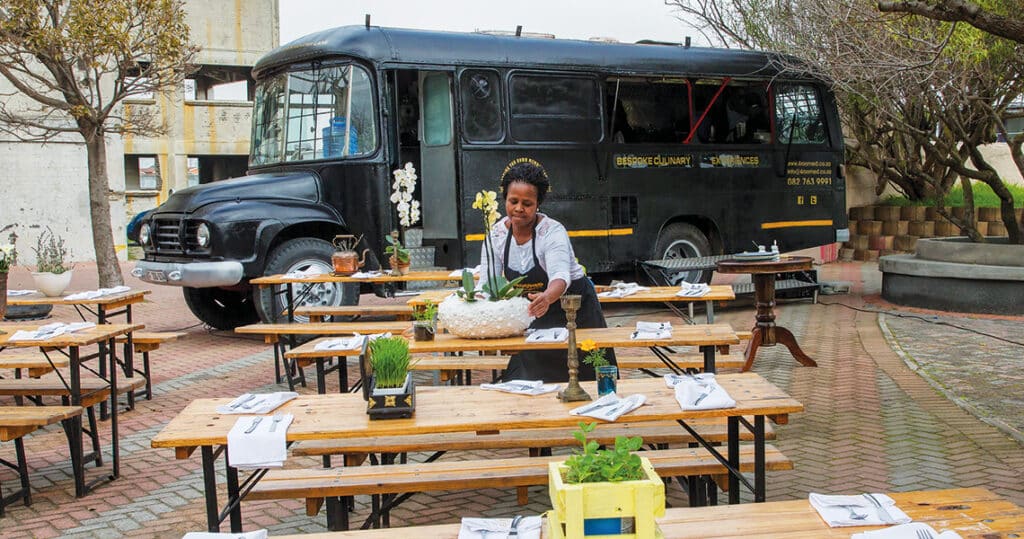 4ROOMED EKASI CULTURE
Owner Abigail Mbalo-Mokoena launched the food truck in 2014 with the goal of bringing balanced dishes with a healthy, fine-dining edge to the townships, and transporting the spirit of township dining to areas around the city.
On the menu The name 4Roomed eKasi Culture is a reference to the traditional four-roomed homes found in the oldest townships in South Africa. Abigail has taken traditional ekasi cuisine and tweaked it to reflect modern culinary trends. While shisa nyama may feature, it's been updated and balanced with nutritious sides and locally sourced vegetables. The menu is always changing, but you can expect items such as lamb shank in red wine jus served with a trio of pap, or free-range farm chicken with creamy potato purée and a pickled vegetable mix.
Where to find 4Roomed eKasi Culture Abigail's restaurant, which has been included on Travel + Leisure/Food & Wine World's Best Restaurants list for 2019, is located in Khayelitsha, and the bus can often be found serving her world-renowned cuisine in the area. It's also available to hire for private events.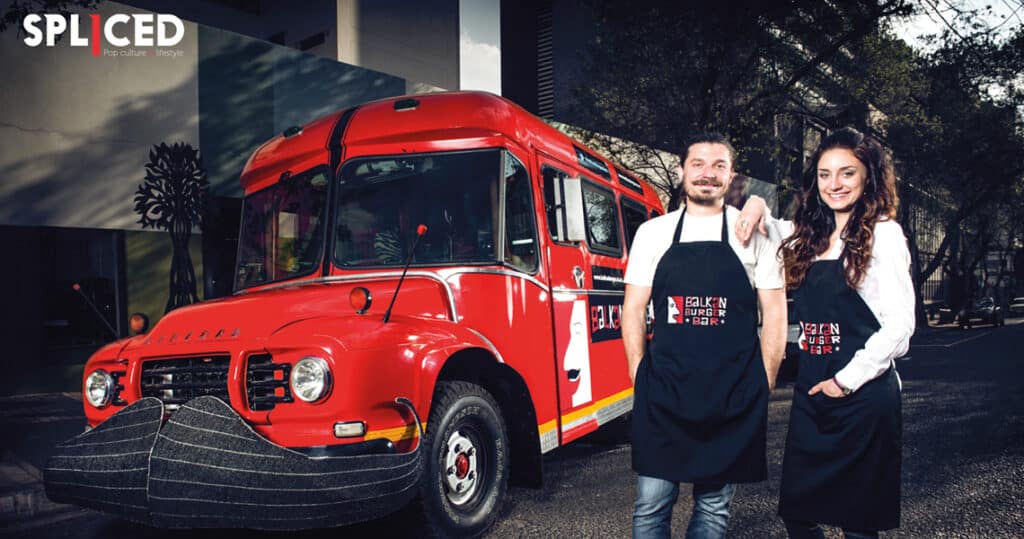 BALKAN BURGER
Joburg's first food truck began its life as a school bus ferrying scholars around Askam in the Northern Cape. After academic retirement in 2002, it was used by a farmer on his farm, which is where siblings Lidija and Bojan Ivanović of Balkan Burger discovered it. After convincing the farmer to part with it, Bojan worked with a friend to recondition the bus and transform it into a food truck – and the hood now houses a Lexus V8 engine.
On the menu Lidija and Bojan, who were born in the Balkans, started their business in 2011 with the goal of making Serbian street food as famous as tacos or pizza. Their Original Balkan Burger is served on soft "somun" bread, which is heated on the meat as it cooks on the grill, allowing it to absorb all the flavours, and topped with a layer of roast-pepper sauce – an Ivanović family recipe. Once cooked, the thin patty, made in a traditional south Serbian style, is folded over. The most popular item on the menu is the "Stuffed with Stuff" burger, where the famous patty is not just folded over but filled with cheese, bacon and Peppadews.
Where to find Balkan Burger Every Sunday at Fourways Farmers Market, at the seasonal Linden Market, and at events and festivals around Johannesburg and Pretoria.