When a group of visionaries came up with the concept of creating Sky Trails, a mountain biking (MTB) hub in the Western Cape's Plettenberg Bay, they wasted no time in securing a 500-hectare property in a bio-diverse eco estate. They quickly got going on construction, teaming up with local experts Trail Lynx to ensure that the trails offer everything a cyclist could want and more.   
THE GO-TO MTB DESTINATION
The Sky Trails MTB trails are located below the 5-star Sky Villa Boutique Hotel, one of the premier establishments of the Cape Summer Villas Boutique Collection. They will undoubtedly become the 'go-to-destination' for mountain biking in the greater Garden Route area. After 18 months of construction, the trails opened to the public on 4 December 2021.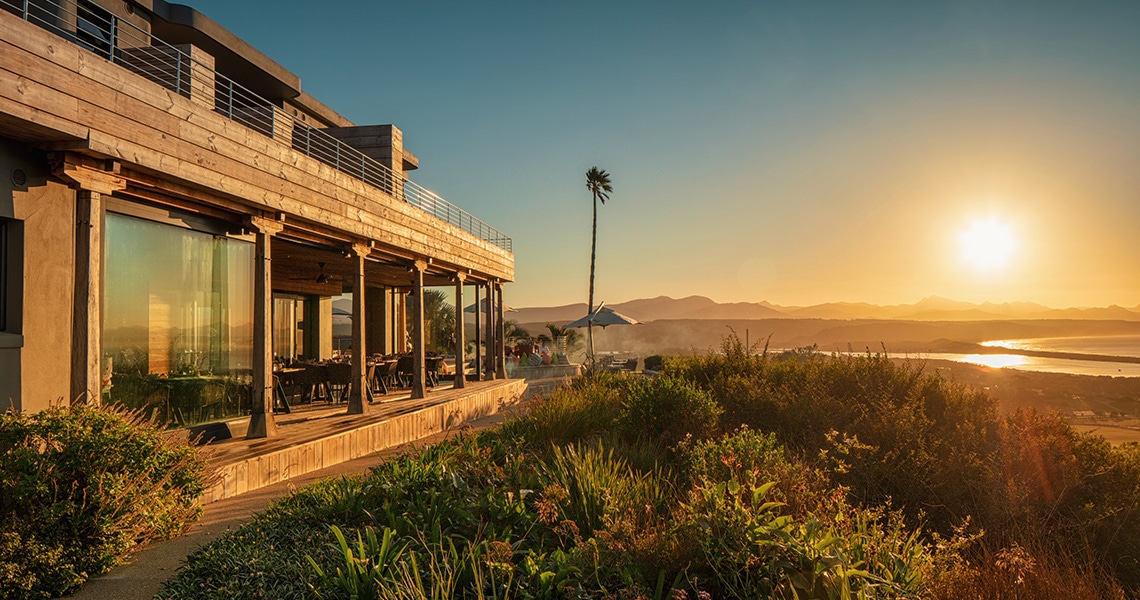 The innovative project, set in the heart of Plett, features brand new trails that have been machine-sculpted primarily for mountain biking, although runners, hikers and trail walkers will find plenty to do in this beautiful setting.  
Part of Cape Summer Villas Boutique Collection's mandate is to ensure the protection of the property's ecology and help protect and rehabilitate its pockets of rare coastal and shale fynbos, and ancient forests. The trails were created with this in mind and all attempts to preserve the region's natural beauty have been made.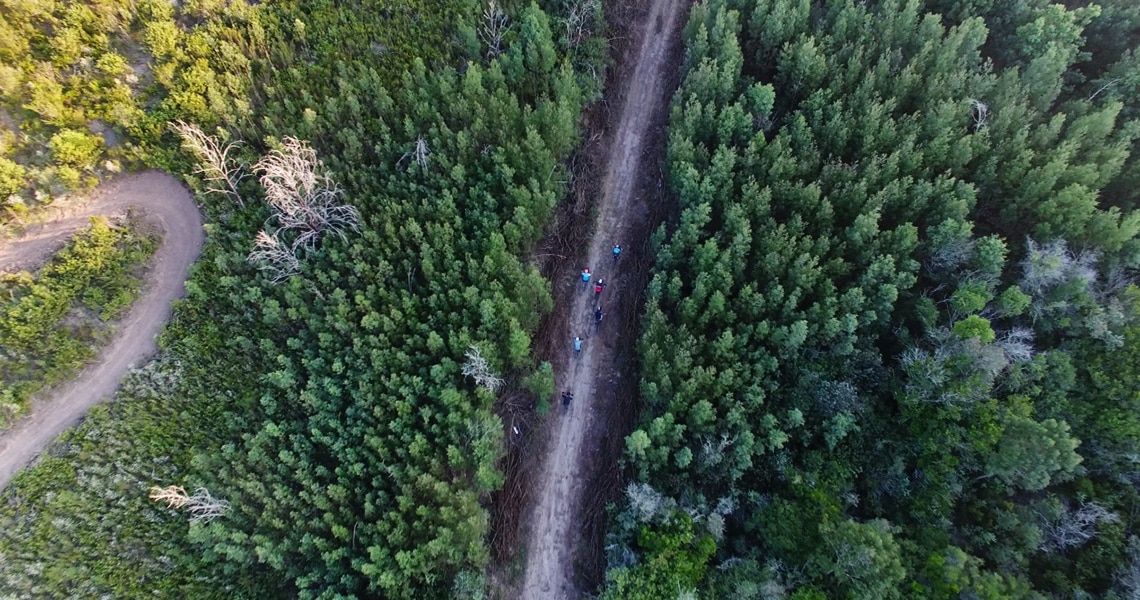 The wide range of trails has something for riders of all levels, whether you're an adrenaline junkie looking for a testing ride, a novice still finding your seat or if you just want to get the kids away from the screens and into the great outdoors.  
There are four specialist MTB and seven MTB trails, as well as three run/walk/hike trails. The trails have been laid out for maximum fun and flexibility, and everything is well sign-posted. There are also many attractions in the immediate area, including a beach, bird and whale watching, wildlife, natural pools, fishing and golf, as well as a host of water activities like swimming, surfing and kayaking.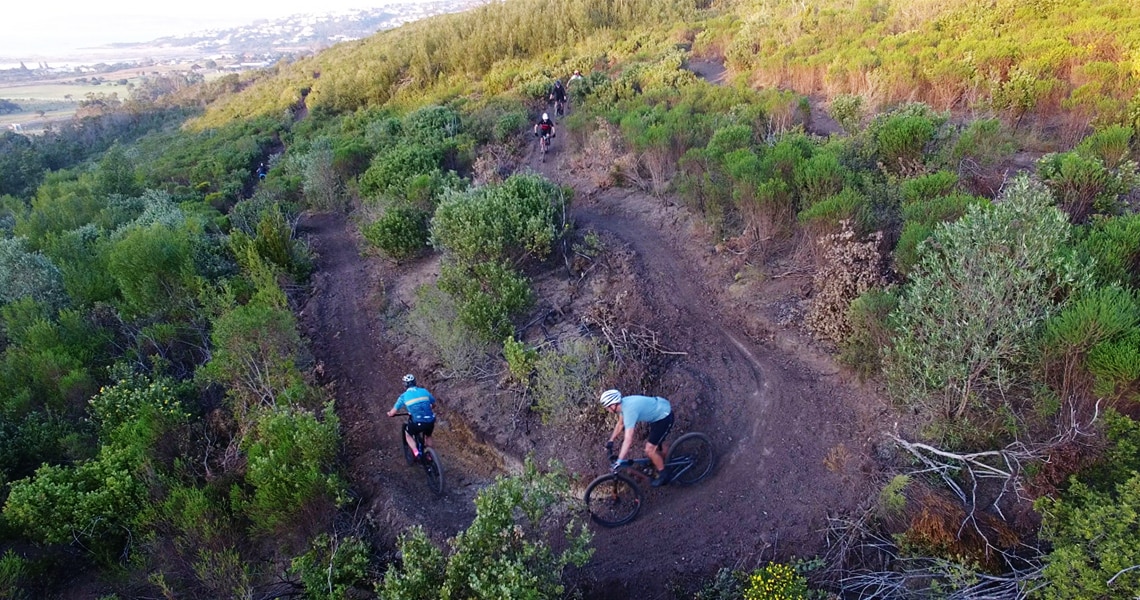 LONG TERM PLANS
The developers plan to add an XCO circuit into the network in 2022. The next phase also includes connecting the network through to Bitouvlei and beyond, allowing for 40-60km loops out to the north of Plett. These routes traverse at least four ecological biomes. 
There are also plans for a UCI-grade pump-track and associated bike-related amenities at the entrance to the Sky Park, while a Pump Track and Skate Park will create a safe and fun space for the younger community. Over time, the hub is expected to include a coffee shop, food stalls and a craft market.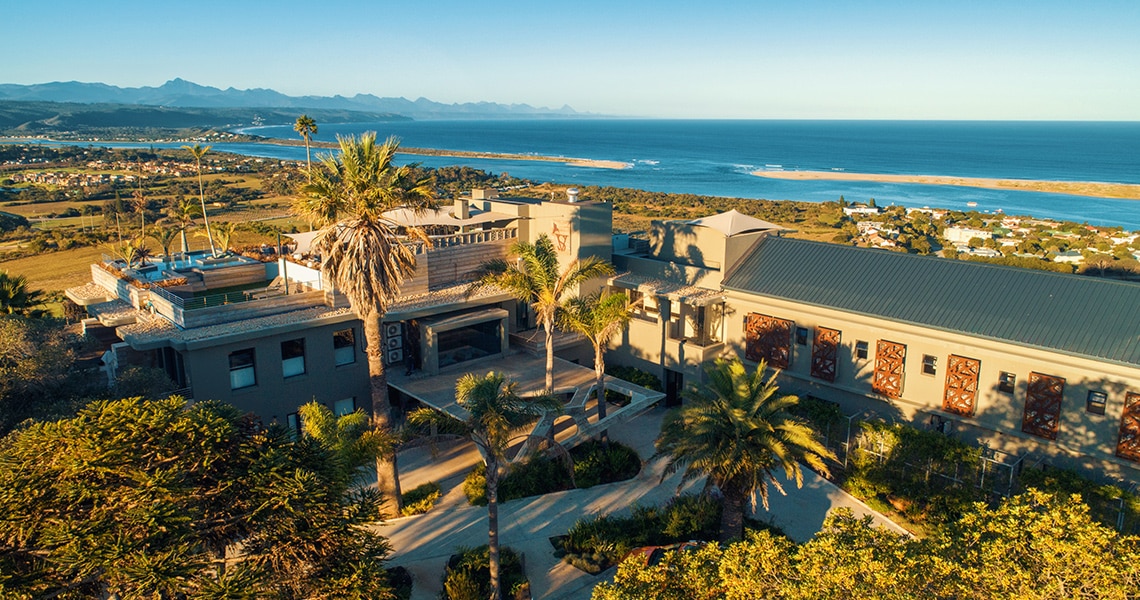 If you're from out of town, treat yourself to a stay at the Sky Villa Boutique Hotel, perched above the trails. This 5-star hotel is one of the premier establishments in the Cape Summer Villas Boutique Collection and boasts incredible views of Plettenberg Bay. The hotel offers a sumptuously luxurious experience paired with warm hospitality and cutting edge design. It also enables you to conveniently drop straight onto the trails from the hotel. 
 If you love cycling, hiking or walking in a bio-diverse estate with views to die for, this is going to be your new happy place.