Technology created by engineers at Toyota has been made freely available to all engineers who work on improving the way in which vehicles protect passengers in accidents.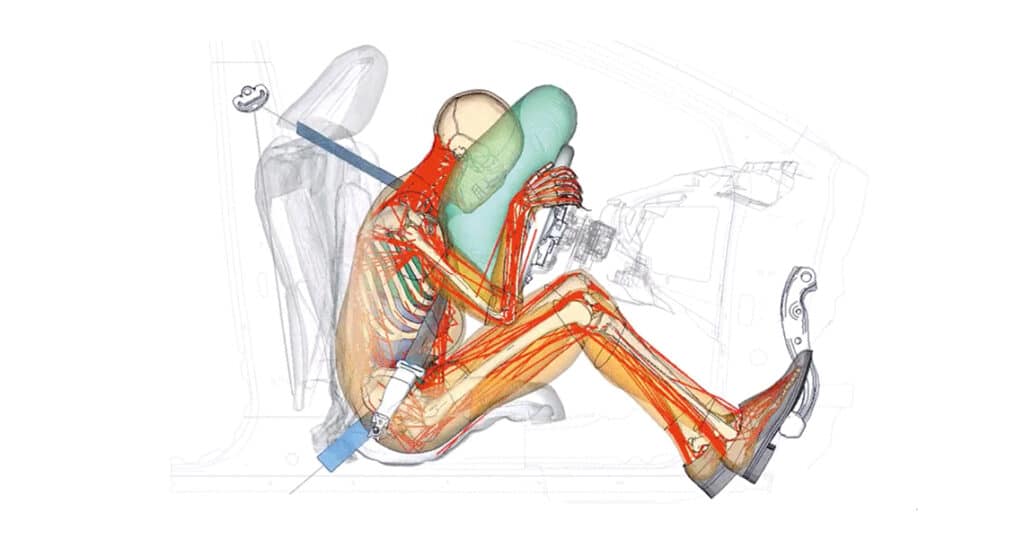 The Total Human Model for Safety (THUMS) is a "digital crash test dummy", and offers one of the most advanced systems available to simulate and analyse injuries caused in motor-vehicle collisions. The simulation software includes almost all the bones, organs, tissues and tendons found in the human body.
But THUMS is more than just a piece of software. It represents a revolution in vehicle-safety testing, helping to empower a human-centric focus that is designed to make cities, communities and infrastructure more sustainable by protecting the health and wellbeing of people.
Over two decades, the technology has repeatedly helped to engineer improved systems to protect car occupants. One of its first uses was to help reduce injuries associated with whiplash, which occurs when a person's head quickly moves backwards and then forwards, most often following a rear-end collision.
Today, the system is used in vehicle-safety research by more than 100 vehicle manufacturers, suppliers, universities and research institutions.