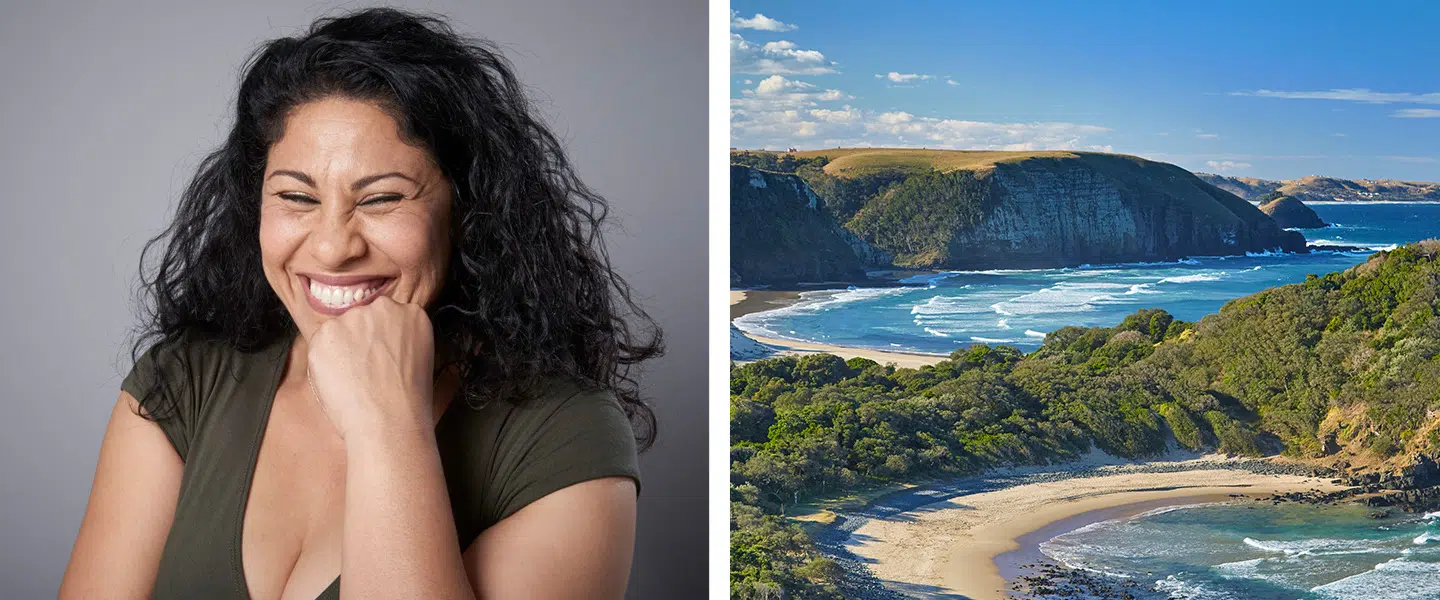 Ilse Klink: Actress, singer, voice artist, performance role player
Who would you take with you? I would include three women — my sister and two friends. One of them is a professional comedian and always provides the most entertaining stories, while the other has a very pleasant demeanour and is always up for any adventure. My sister is a wonderful companion and creates balance; she's also logical and is fantastic at organising anything. It's going to be a laugh-a-minute trip that's planned to the letter, with padkos provided by the most amazing cooks.
What's your ideal destination? I'd like to explore the Eastern Cape coast and the wonderful destinations along it, as it's the province I'm least familiar with. I've travelled extensively through much of our country, but trips to the Eastern Cape are not as frequent. Places I would love to visit include Coffee Bay, Jeffreys Bay, Kenton-on-Sea, Morgan Bay, and all along the Wild Coast. I love holidays along the coast — any place where I can enjoy the energy of the ocean and a beautiful view.
Where would you like to stop along the way? A hike where the Hole in the Wall is located at Coffee Bay would be great as such a natural phenomenon must be seen. I'd also stop at the Storms River suspension bridge and maybe bungee jump off the Bloukrans Bridge before I reach the maximum weight allowed (LOL!) or before I run out of courage.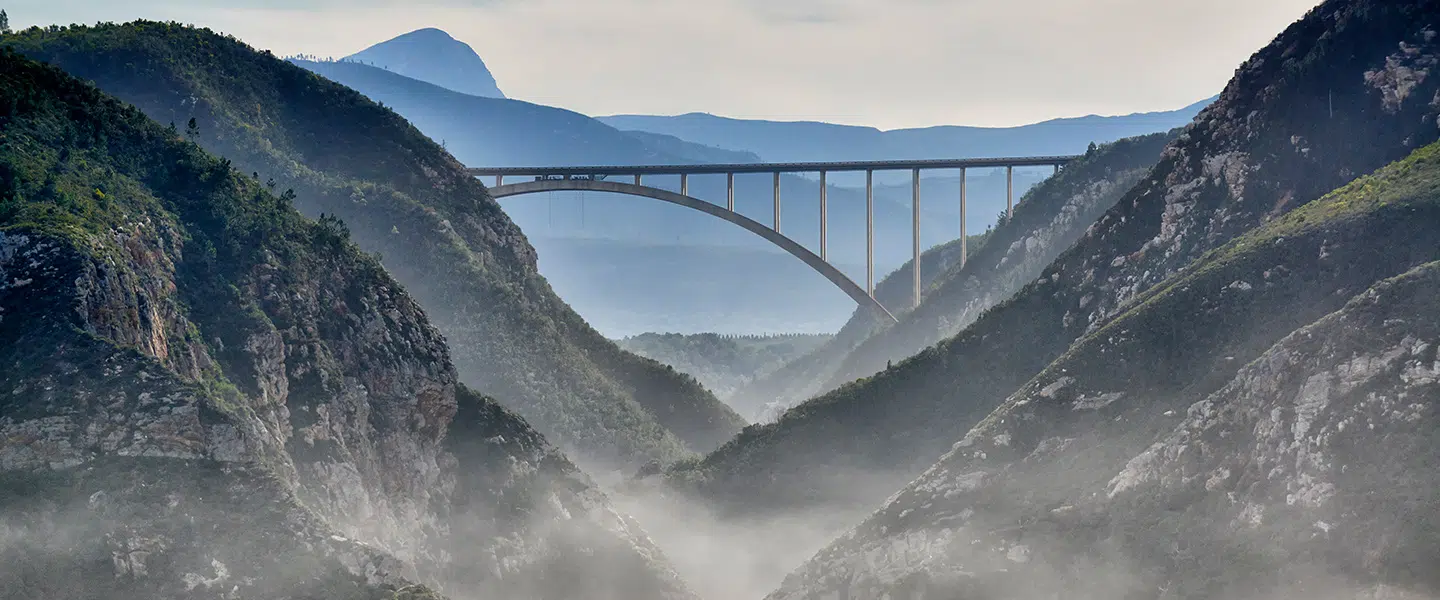 The Valley of Desolation would be something to behold… much ado about nothing is a place of interest. A sunrise or sunset there would be marvellous. Of course, the Addo Elephant National Park is a must. I'd love to look out for an incredible beach to spend a day at, or just stop at a place that looks interesting, without any plans or itinerary.
What do you love about road trips in SA? I love observing how the landscape changes as one moves through the country. Each is magnificent in its own right, from Gauteng's bushveld, to the sparse fynbos and dry, flat lands of the Karoo, and the beautiful views of Mossel Bay in the Garden Route. Then there's the lush vegetation of KwaZulu-Natal, and the beautiful mountains of the Natal Midlands. Our country is so gorgeous.
Why do you love travelling with your loved ones? Friends provide us with a reference for an amazing experience that was shared only once, in a unique way. A wonderful experience is best shared with people you love in conversation, laughter, learning and eating.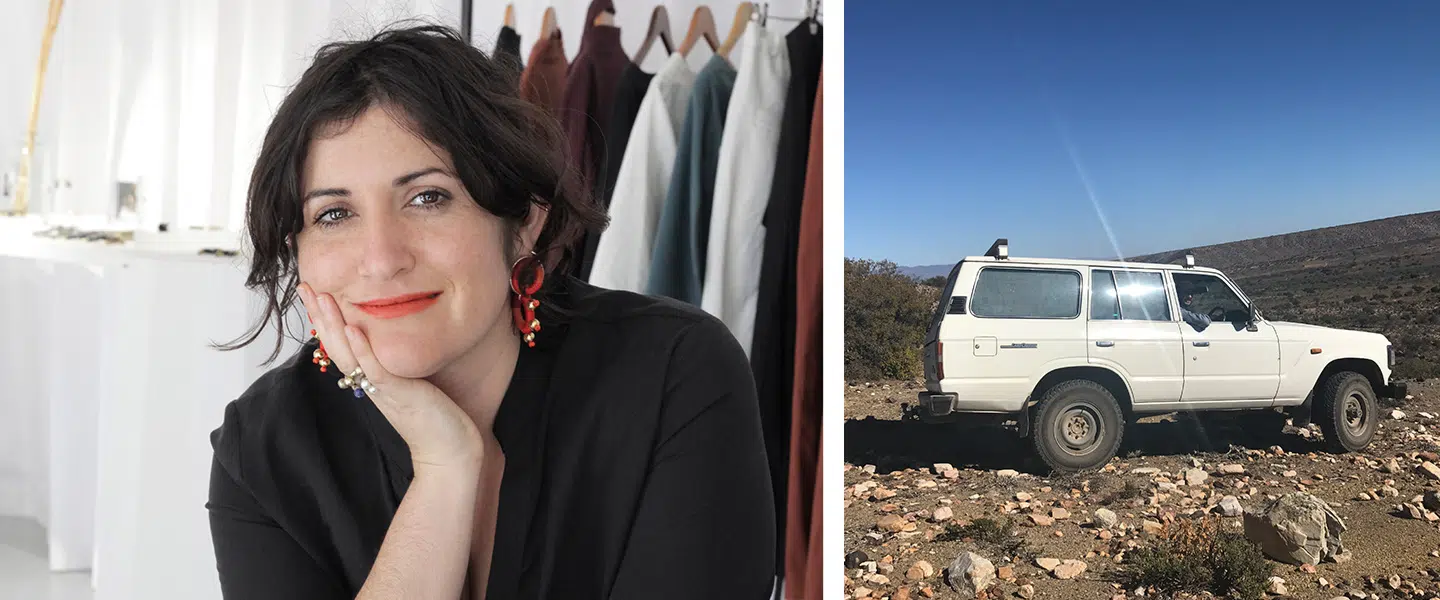 Who would you take with you? My husband Xandre. We love to venture onto dirt roads, exploring small towns and remote places.
What's your ideal destination? The Waterberg Plateau Park in central Namibia.
Where would you like to stop along the way? I'd love to view the scorched black trees at Deadvlei, passing Twyfelfontein and Kaokoland. We'd mix it up, from camping to one or two boutique hotels, such as those in the coastal town of Swakopmund.
I've never explored these landscapes and I find the vast contrast of natural landscapes very intriguing. The white haunting sands and bones of the Skeleton Coast contrast with the red sand dunes of the Deadvlei. There is also the incredible cultural heritage of the San people and Himba tribes.
What do you love about road trips in SA? We have a plethora of climates and landscapes. Large portions are still wild and uninhabited. The flora and fauna and palettes are incredibly inspiring for my design practice.
Why do you love travelling with your loved ones? Road tripping with loved ones is quality time well spent: the undulating periods of chatter and silence, and the privilege of witnessing star-strewn skies and listening to the sound of crickets as you sip Amarula on ice. To experience wonder with one another in your own country is a gift.
Your ideal wheels? Our beloved Toyota Land Cruiser that we named Sue (pictured above), which is unfortunately no longer with us. We had the best boot kitchen and travelled with a double mattress in the back with white linen.