On Friday, 6 August 2021, a small group of family, friends, colleagues and dignitaries – restricted in number in adherence to COVID regulations – gathered to celebrate the life and legacy of Dr Johan van Zyl. 
And while a sombre mood initially hung over the Toyota Auditorium where the celebration was held, it soon lifted as people in attendance and many of the thousands watching began sharing their fond memories of Doc, a truly remarkable leader, industrialist and family man. 
In honour of Doc, who was well known for his incredible memory and intellect – and his way with numbers – we share some of the memories of the day by the numbers… 
7 000 – Besides the people in attendance, close to 7 000 people watched the livestream and shared their memories and heartfelt condolences. The live chat that accompanied the event overflowed with messages from across the world. "There is a new star in the sky, called Doc. Please guide your family and your beloved," wrote Muriel Desaeger, one of thousands. 
140 – The number of years Doc managed to squeeze into his lifetime, according to his son-in-law Dirk van Rooy. Dirk fondly remembered Doctor as a loving husband to his wife Santie and a supportive father and grandfather to his two daughters, their husbands and his beloved two grandchildren. Dirk recalled his interest in a wide range of topics that included cars, nature, rugby, education and South Africa. He spoke on behalf of the Van Zyl, Swart and Van Rooy families.  
13 300 – The approximate distance travelled by Toshimitsu Imai, Managing Officer for Toyota Motor Corporation, Chief Operating Officer for the Automotive Business Unit of the Africa Division and Chief Digital and Technology Officer for Toyota Tsusho. Imai san shared many fond personal memories and brought with him a message from Akio Toyoda, President and CEO of Toyota Motor Corporation. 
Toyoda san honoured Johan as the father of a loving Toyota family in South Africa, Africa and abroad. He said that the entire top executive team of Toyota Motor Corporation took time to remember Doc during their most recent meeting. 
250+ – The number of Toyota, Hino and Lexus dealers in the Southern African region who Doctor knew personally. He never missed a Dealer Council meeting and was affectionately known as Doctor No, for his no-nonsense approach. This is how Toyota Lydenburg's Fanie Erasmus, a stalwart in the dealer network and a personal friend of Doc, remembered him. Fanie honoured Doc for recognising the dealer network as an integral part of Toyota's success. 
28 – The number of years Doc tirelessly served Toyota. He was fondly remembered by Brand Pretorius, retired CEO of McCarthy. As the then Managing Director of Toyota SA Marketing, Brand saw the potential in Johan when he was a professor at Potchefstroom University, now North-West University. Brand shared many beautiful memories of Doc and recognised his incredible work ethic, energy, humour and ability to learn and adapt, making him a much-loved and highly effective business leader. 
1 million – During Dr van Zyl's time as CEO of Toyota Europe, the group broke through the mythical 1 million sales barrier in the region. Doc's incredible contribution to Europe was remembered by his successor, Matt Harrison. Matt shared five of the core business lessons he and his colleagues at Toyota Europe learned from Doc, including the powerful analogy of hunting like a pack of lions, which Doctor shared from his home in Africa. This image, and Doc's insight and support, spurred Toyota Europe on to become the #2 passenger car brand in that region. 
7 – The number of South African vehicle manufacturers that today export proudly South African-built vehicles to over 100 countries across the globe. Dr van Zyl was the driving force behind this massive success during his two terms as president of Naamsa, the automotive industry business council. 
During this time, he worked with his industry colleagues, the government and global partners to negotiate a successful industrial policy that allowed an inwardly focused industry to spread its wings and become a respected part of the global auto industry, thereby protecting thousands of jobs. 
This incredible role was remembered by Minister Ebrahim Patel, the minister of trade, industry and competition. Minister Patel personally remembered Doc as a trusted friend and a true industrialist. He recognised Doc's willingness to serve the country in any role required, including most recently as Chair of the Green Hydrogen Ministerial Advisory Panel. 
Doc's contribution to the South African economy and creating an automotive industry that serves as "an inclusive, equitable model of the economy that we are trying to build" was also recognised in a special letter from President Cyril Ramaphosa. His letter was read by Doc's colleague and friend, Jenny Maré, General Manager of Corporate Affairs for Toyota SA Motors.   
40 – Years of marriage to Santie. Doc's love for Santie and his family was mentioned by every speaker. Her role in his life enabled Doc to serve Toyota and South Africa, and her skill as a host and friend to many of the people in the Toyota family was again recognised by Andrew Kirby, President and CEO of Toyota SA Motors, when he said that the Van Zyls will always be part of the Toyota family. 
30 – The number of sectors that are now part of the Public-Private Growth Initiative (PPGI), which Dr van Zyl conceptualised on a sheet of paper on a flight back to Europe. The PPGI is modelled on the post-war industrial resurrection of Japan, and it was driven by Doc and Roelf Meyer, who also spoke at the celebration. Roelf and Doc created this initiative to help business and government remove the obstacles standing in the way of a growing economy. It started with only three sectors three years ago and today reaches 10 times as many sectors. 
4 – The number of educational initiatives started in Doc's name in countries across the globe, which were announced during the ceremony. These are only the first of many such initiatives that will be created to honour Doc's love of education and his legacy of helping people.  
Infinity – The seemingly endless stories shared online, on the podium and by family, friends and colleagues around the world, of ways in which Doc taught the people around him. These lessons were often couched in fanciful tales and humour, making them both effective and memorable. "There was always a lesson in his stories," said Leon Theron, Senior Vice President of Sales and Marketing who, along with Thandi Orleyn, a non-executive director of Toyota SA Motors and a personal friend of Doc, and Nigel Ward, Executive Vice President of Manufacturing and Support, shared on the day.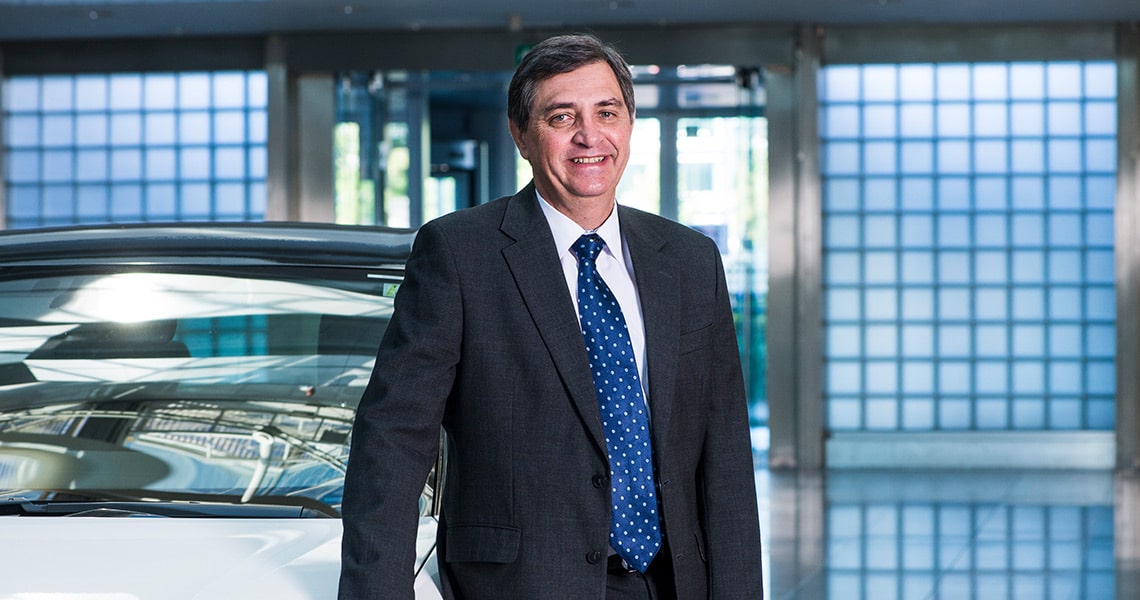 One – The largest unit of change, according to Doc. Dr van Zyl strongly believed that every person had an important role to play. He showed a genuine interest in the life and development of colleagues and friends. Harry Gazendam, a personal family friend and retired director of Toyota, remembered this fondly in his many anecdotes that sketched Doc's life, love and humour.  
34 – The number of the Psalm quoted by Andrew Kirby in closing. "The Lord is close to the broken-hearted. He rescues those whose spirits are crushed."  
We remember Dr Johan van Zyl as a selfless leader, family man, friend, colleague and patriot. In the words of Matt Harrison: "It is time to rest in peace now Johan, but you will forever be in our minds and our hearts."