Come 5 January 2020, a mix of experienced rally-raid specialists and relative newcomers to the discipline will make up the Toyota Gazoo Racing works team. It will be made up of four crews: Nasser Al-Attiyah and Mathieu Baumel; Giniel de Villiers and Alex Haro; Bernhard ten Brinke and Tom Colsoul; and Fernando Alonso and navigator Marc Coma.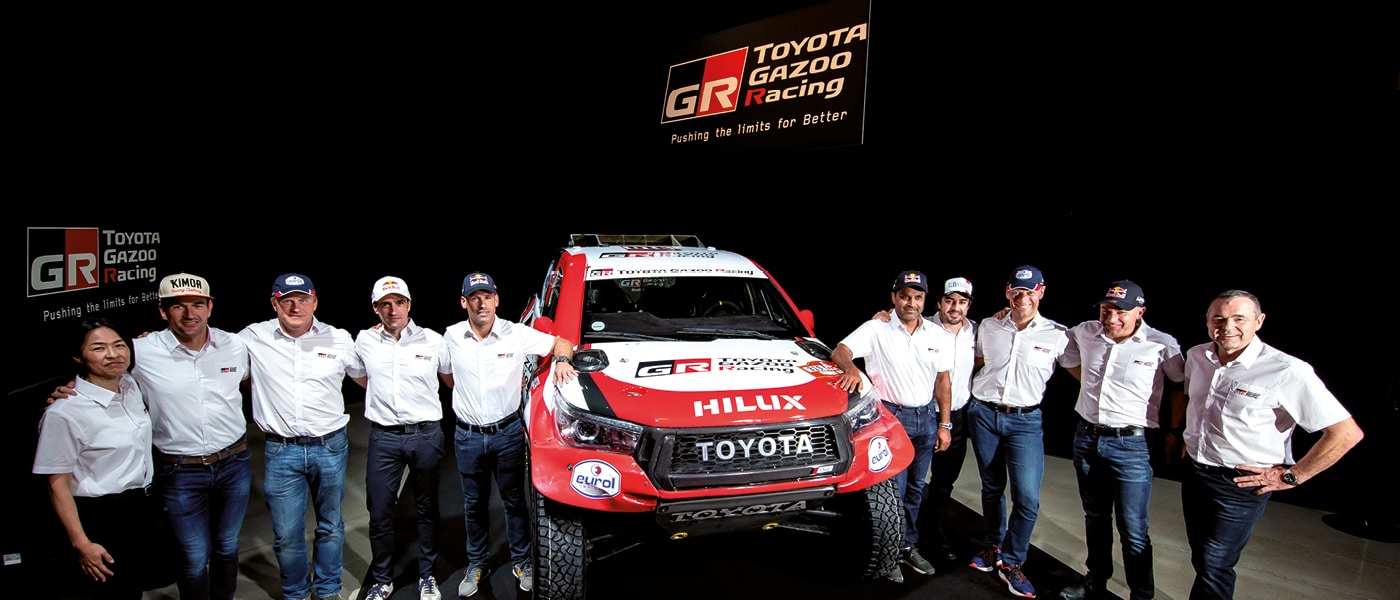 Nasser and Mathieu will be looking to add to their impressive list of achievements by defending their Dakar Rally title; while Giniel is an experienced campaigner, with the 2009 Dakar Rally victory to his name. Bernhard is reunited with Tom, who has competed across different rally disciplines over the years, with multiple successes in the truck category.
The driver of the fourth car is the celebrated two-time Le Mans winner, reigning FIA World Endurance Championship title holder, and two-time Formula One champ, Fernando Alonso.
THE CAR
All four crews will compete in the latest version of the rally raid-proven Toyota Hilux, built and developed in South Africa.
The vehicle features independent suspensions, a mid-ship engine and all-wheel drive, with the 5.0-litre naturally aspirated V8 sitting just behind the front wheels.
THE ROUTE
The 2020 Dakar Rally will be contested solely in Saudi Arabia, starting in the western city of Jeddah before heading to the capital city of Riyadh. The second half of the race traverses through Rub' al Khali, also known as the "Empty Quarter" – the world's largest continuous sand desert – before finishing in Al-Qiddiya on 17 January.