As the official homologation model for the next Yaris WRC car, Toyota's rally-inspired GR Yaris is a pure performance car born from a title-winning experience at the World Rally Championship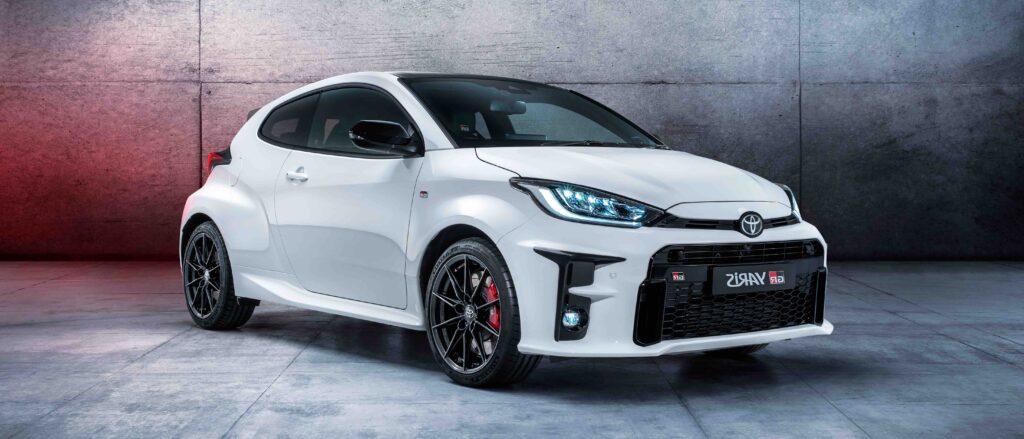 Unique Design
The GR Yaris has a unique three-door body, a roof lowered by 91mm, and frame-less doors, which together create a coupé-like silhouette. It is low and wide, with dramatic angles, enlarged 18-inch wheels, extended wheel arches, an imposing front air intake, specially designed brakes with red callipers, and twin exhaust tips.
Drivetrain
A new, three-cylinder turbocharged unit benefits from motorsport technologies to maximise performance, including multi-oil jet piston cooling, large-diameter exhaust valves and a partially machined intake port. Displacing 1  618cm3, it produces 200kW and 370Nm of torque, with a six-speed manual transmission that's engineered to accommodate high torque levels.
The WRC-skilled team of designers and engineers at Tommi Mäkinen Racing focused on perfecting the aerodynamics, weight distribution and low mass
Power-to-Weight Ratio
The GR Yaris has the power of a C-segment performance hatch but the weight of a B-segment machine. Its power-to-weight ratio of 156kW/tonne helps deliver 0-100km/h acceleration in under 5.5 seconds, and an electronically limited top speed of 230km/h.
Chassis
A new, dedicated platform combines the front end of Toyota's GA-B platform – debuting in the all-new
Yaris model this year – with the rear of the GA-C platform. This allows for new suspension design and accommodation of the GR-FOUR AWD system, while also contributing to the car's stability and handling.
Local Introduction
The Yaris GR-FOUR is currently under study for local introduction, following the global rollout in 2020.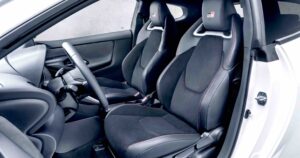 KEY SPECS

Engine: 1.6-litre turbo
Output: 200kW/370Nm
Transmission: 6-speed manual
Mass: 1 280kg
Power-to-weight ratio: 156kW/tonne
0-100km/h: sub-5.5 secs
Top speed: 230km/h
Front/rear suspension: Macpherson/Double wishbone