Drilling, cutting, fixing, fastening… Whatever your DIY job, this is what our expert says should be in your toolbox.
You're hanging a picture frame. Or maybe you're tightening a cupboard door hinge, fixing the gutters or restoring your bookshelves. There are so many DIY projects to do around the house, and so very many tools to choose from at your local hardware store. What are the best tools for the job? And, if you're just starting out, what are the must-haves for your toolbox?
Rob Reid, National Buyer for Builders Warehouse, is a big believer in convenient, cordless power tools. They're versatile, easy to use – and, as Reid points out, "if there's a power cut, having cordless power tools means you can still get the job done". He's right: lithium-ion batteries have brought cellphone-style portability to power tools, while the new wave of brushless technology is keeping power tools lighter and powered up for longer than ever before.
Faced with all that tech and all those choices, which power tools do you need in your DIY arsenal?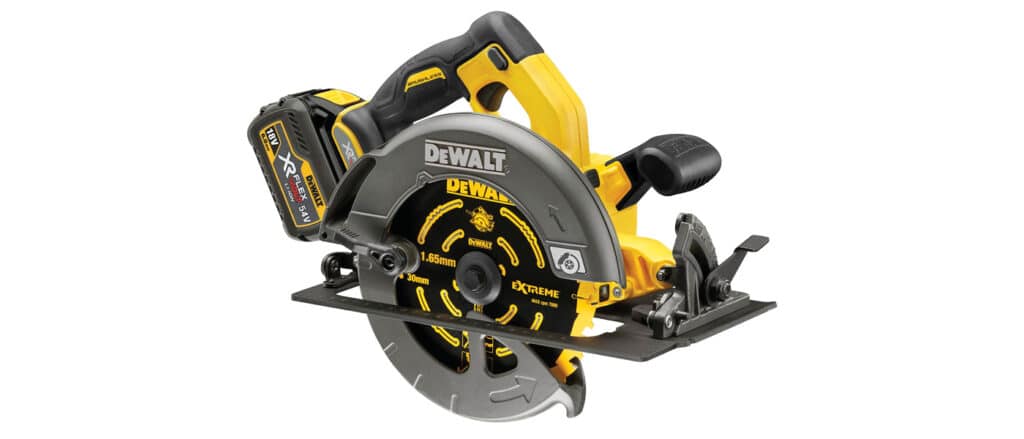 CIRCULAR SAW
Jigsaws are great for curves, but for straight lines you can't beat a circular saw. "Circular saw sales are much higher than jigsaws or sanders," says Reid, and it's easy to see why. As a good power tool, it'll cut through just about anything – from wood to plastic to some metals – and it'll do a precise and low-sweat job of it.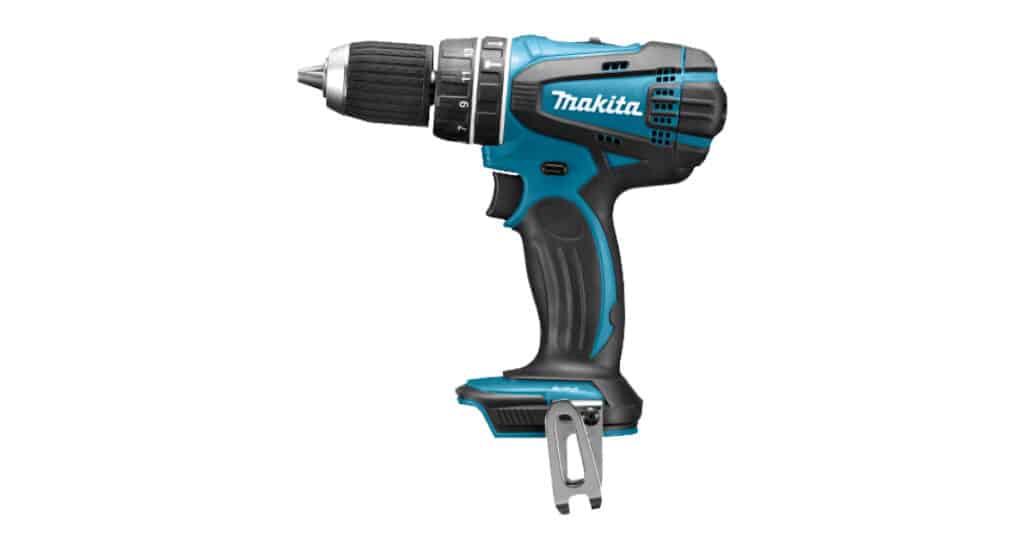 CORDLESS DRILL/DRIVER
If you need to drill a hole, drive in a screw, tighten a bolt, or do any of those hand-turning, wrist-aching jobs, this is your go-to power tool. A drill/driver does exactly as it promises, functioning as both a drill and a screwdriver – so it's basically two essential tools in one. Reid explains it best: "A drill/driver has an impact function, so you're replacing your impact drill at the same time."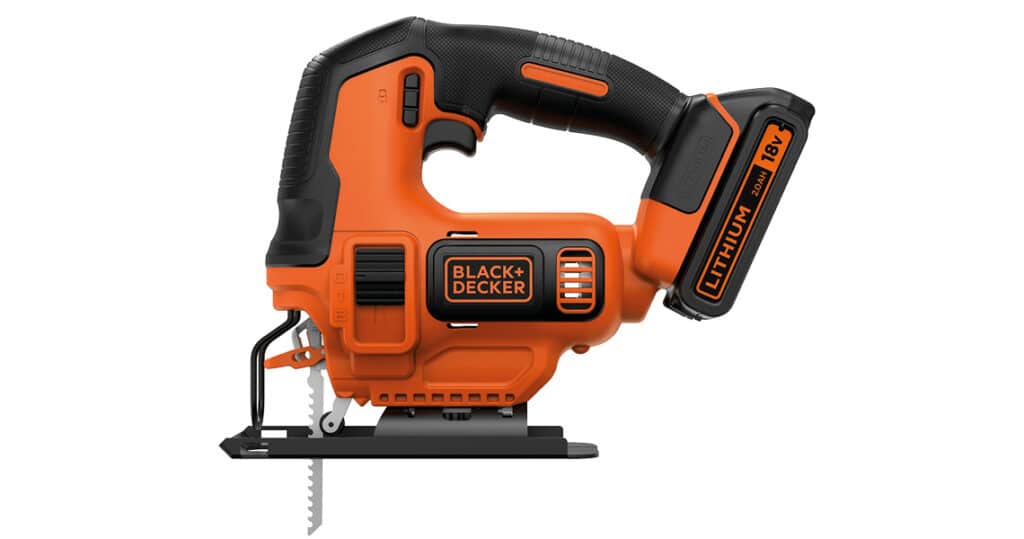 CORDLESS JIGSAW
"What makes a cordless jigsaw so great?" asks Reid. "You can't cut the cord when you're working!" That, and the fact that it's the only portable power tool that can cut curves. A jigsaw will cut pretty much any shape in almost any material, from wood to steel or drywall. Cordless jigsaws are agile and compact, and the battery packs are getting lighter every year.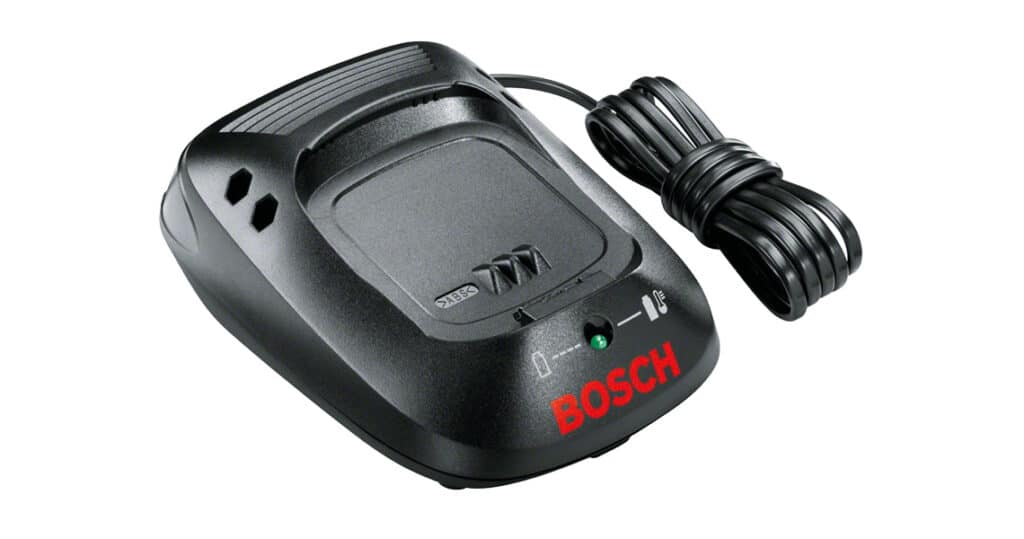 SINGLE-BATTERY PLATFORM
Some power tool manufacturers now offer an all-in-one power platform, which lets you charge a range of tools on a single battery. That's good news for DIYers. "Your drill driver, impact drill, grinder, sander, jigsaw, and so forth, are all linked to one battery platform, so you only have to buy your powerpack once," says Reid. "Battery platforms for cordless tools are getting cheaper and more competent. When lithium-ion launched, most batteries gave you 1.5 amp hours. Now you're talking about seven or nine amp hours in the professional trade arena, and the DIY/hobby sector is moving in that direction."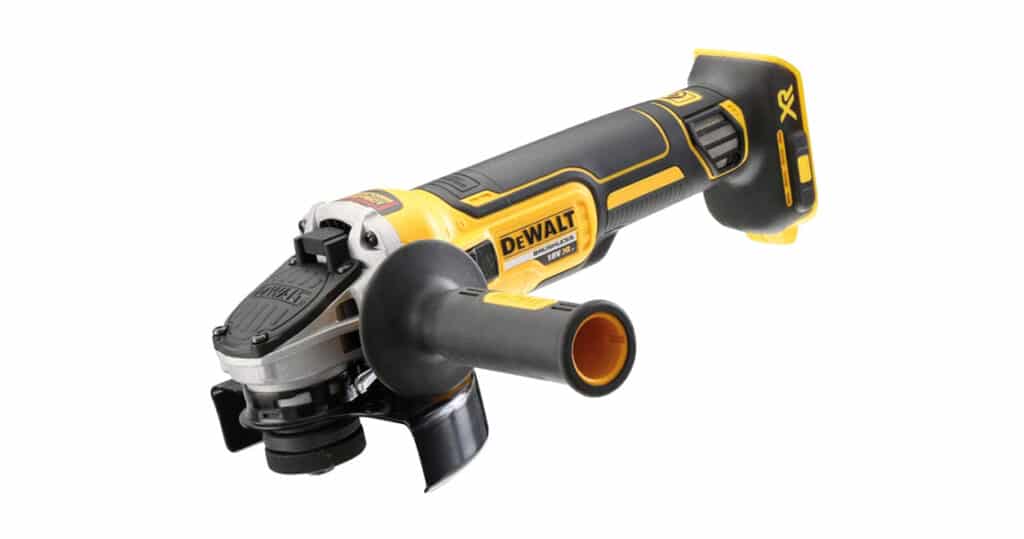 ANGLE GRINDER
"Drills and grinders make up about 75% of global power tool sales," says Reid, "and right now there's a significant shift towards home renovation products. If you're doing metalwork or paving then you'd want a baby grinder". And yes, it feels like overkill if you're just using your angle grinder for cutting work… but when you start using it for jobs like sanding, polishing, sharpening and routing, you'll quickly discover how useful – and versatile – it really is.
THE BASICS
Round out your DIY toolkit with these old-school tools.
SCREWDRIVER SET: If you just want to loosen or tighten a small screw without bringing out the big guns, a basic screwdriver set (including cross, slot and Phillips head) will do the trick.
HAMMER: An oldie but a goodie, a claw hammer is an essential basic tool. For tight workspaces, try a shorter stubby hammer.
TAPE MEASURE: Measure twice, cut once, as Grampa used to say. For extra precision, add in a spirit level.
PLIERS: Whether you're bending wire or holding something small and fiddly in place, you'll need a set of pliers. If it's part of a Leatherman-like multitool, even better.