Toyota Cheetahs rugby player OUPA MOHOJÉ suffered a bad injury that almost saw him forced to give up the game he loves so much. But now he's recovered – and had his contract renewed. Eugene Yiga spoke to him to find out more.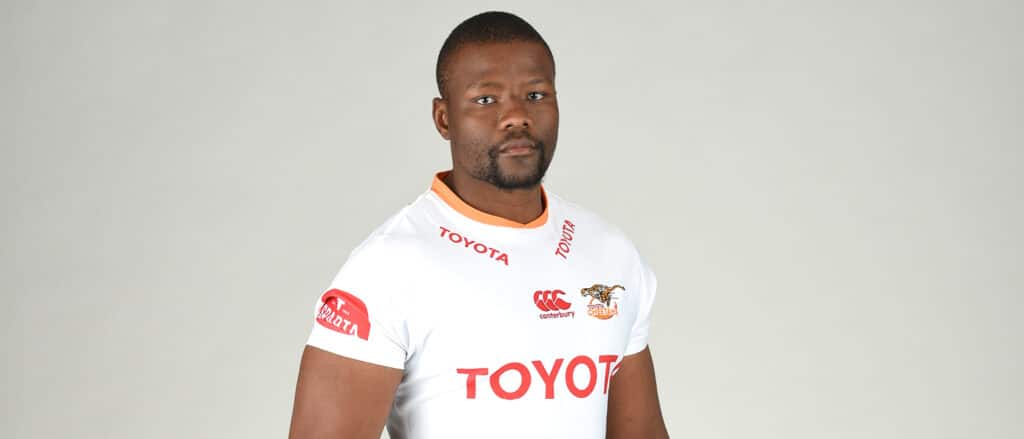 HOW DID YOU FIRST GET INTO RUGBY?
My earliest memory of playing rugby is when I was nine years old. I saw a couple of kids playing and went and joined them. Turns out they were playing rugby.
WHEN DID YOU DECIDE TO TURN THIS INTO YOUR CAREER?
It was in 2012 when I was in Pretoria for the Sevens and Coach Michael Horak told me that I was going to be captain of the Shimlas. From then on, I started taking it much more seriously. One thing led to another and the following year I played in my Currie Cup debut.
IF YOU DIDN'T BECOME A RUGBY PLAYER, WHAT DO YOU THINK YOU'D BE DOING TODAY?
I've always been into sport so if I hadn't become a rugby player I would have probably become a high jumper. The highest I've jumped is 2.05m.
WHAT WAS GOING THROUGH YOUR MIND WHEN YOU FIRST GOT INJURED?
I was worried about the recovery process at the time. I didn't know how long it would take but I predicated that it would be nine months and so I prepared myself for nine months. But it turned out it was longer. A lot was going through my mind, including the possibility of retirement. It was a tough time.
THIS EXPERIENCE HAS TAUGHT ME THAT IF YOU DO THE RIGHT THINGS TODAY, THE FUTURE IS ALREADY TAKEN CARE OF.
WHAT DID THE RECOVERY PROCESS INVOLVE?
The injury was to my right anterior cruciate ligament (ACL) and my lateral meniscus so the recovery process consisted of rehabilitation every day, gym every day, and conditioning every day. This was coupled with eating well too and a lot of PRs [public relations appearances that the players do for the Toyota Cheetahs]. It was a long time not being on the field with the boys but at least I'm back now.
WHAT KEPT YOU POSITIVE DESPITE THE DIFFICULTY?
I spent a lot of time with my family, especially my brother. They kept me positive. I also kept the hope of playing again one day. That's what kept me going.
WHAT LESSONS CAN YOU TAKE FROM THIS?
This experience has taught me that if you do the right things today, the future is already taken care of. That's what I'm still learning: to take things a day at a time.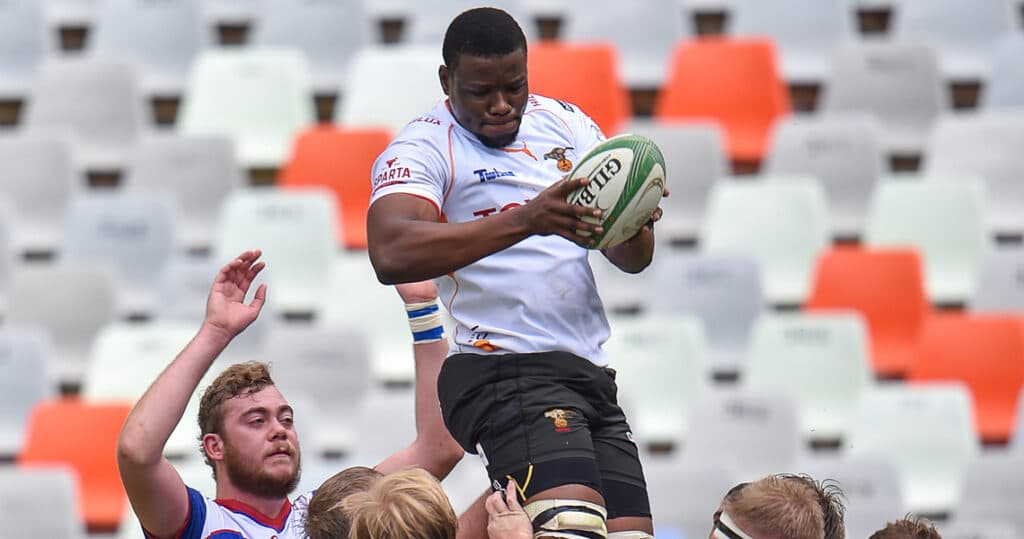 HOW DO YOU STAY FOCUSED ON YOUR HEALTH AND OTHER GOALS FOR LIFE?
I try to work as hard as I can on the field, eat as well as I can, and also pray a lot. I have conversations with God and that helps me quite a bit.
HOW DO YOU STAY IN SUCH GREAT PHYSICAL SHAPE?
I'm not in such great physical shape! [Laughs] But I run every day and do the best I can on the field and in the gym. Andre [Smith, the strength and conditioning coach for the Toyota Cheetahs] is keeping us busy on the field and that's helping. At the time of my injury I was 118kg and today I'm 111kg. So there's progress.
WHAT'S THE NUMBER ONE FITNESS TIP YOU CAN SHARE WITH OUR READERS?
Don't be afraid of failure. People always want to do less because they're afraid of failure. But if you go as hard as you can and then fail as part of the process, you'll do better tomorrow. For example, if you're scared to lift 100kg, it's going to be difficult for you to progress.
WHAT ARE YOUR BIG GOALS FOR THE REST OF 2020 AND BEYOND?
It's been a while since I've expressed myself on the field so it's definitely my goal to get some game time and start playing.