Once considered the noblest of spirits, brandy hasn't always had the most sophisticated reputation in South Africa. But all that is changing.
For South Africans, the word "brandy" most often brings to mind an image of a traditional brannas en Coke, enjoyed around the braai or at a dive bar. What's less well-known is that this country is home to some of the best brandy distilleries in the world, ranging from small, family-owned businesses to large multinational establishments – all defined by passion, attention to detail and a desire to produce outstanding, handcrafted spirits that meet stringent quality standards.
The most distinctive styles of brandy in South Africa are potstill (or Cape brandy), vintage and blended. Whether you enjoy yours in a snifter with a splash of water, in a long glass with a mixer or in an elegant cocktail, there's definitely one for you.
Aficionados share their South African favourites – and their favourite ways to drink them.
Wellington Muromba
Chairman of BLACC; sommelier at Altydgedacht wine estate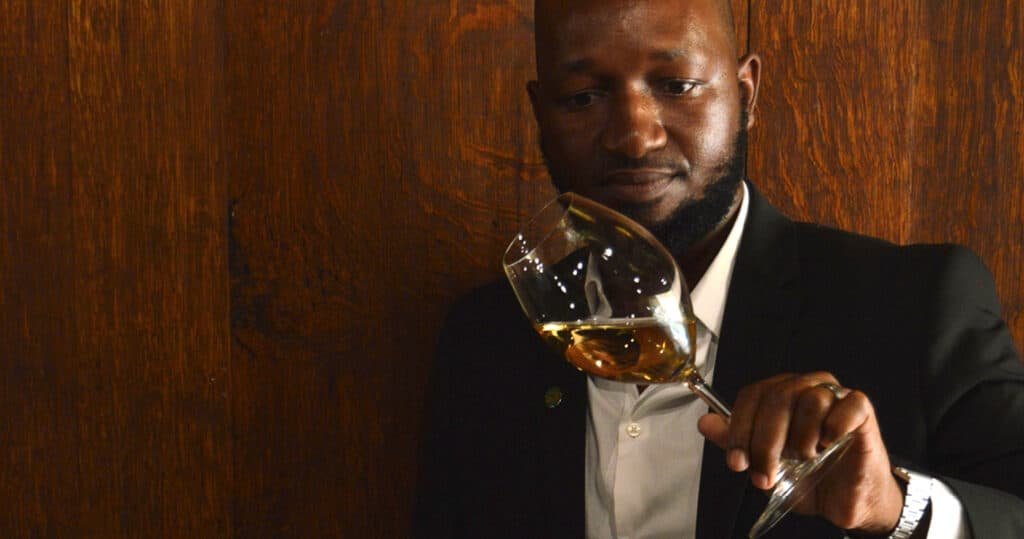 "My favourite brandy is the KWV 15 Year Old. Chenin Blanc and Colombard are the principal grapes in this handcrafted potstill brandy made in selected French barrels, double-distilled and blended to perfection.
"Its bright golden colour is the backdrop for aromas of dried peach, honey, cardamom and tobacco, with touches of silky-smooth almond, smoky-sweet spice, caramel and crème brûlée on the palate. The finish is long, elegant and velvety-soft, and sweet with spice. The climate in South Africa is naturally conducive to the best drinking temperature, allowing the flavours and spicy aromatics to stand out.
"Brandy doesn't have rules. It can be enjoyed as a digestif to finish off your day, as a shot next to the braai, or while celebrating with good friends. I love my 15 Year Old neat."
The Capetonian Cocktail
40ml Mimosa Reserve Cape Brandy
25ml Caperitif
2 dashes Angostura bitters
2 dashes naartjie bitters
Dr Winifred Bowman
Cape Wine Master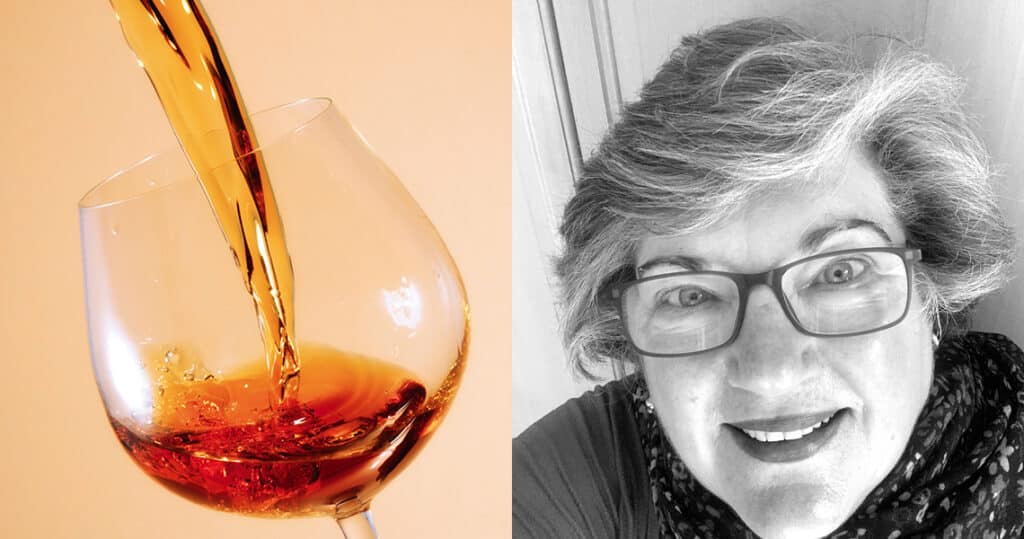 "It's difficult to single out just one brandy, so I suggest one for drinking neat: the KWV 15 Year Old. Enjoy it in a beautiful snifter, slightly chilled, while relaxing after dinner. My favourite brandy cocktail is my version of a classic Side Car. I love it as an aperitif."
Cape Side Car
75ml Van Ryn's 12 Year Old
25ml triple sec
25ml fresh lemon juice
Run the rind of a lemon around the rim of a coupe glass (old-fashioned Champagne glass). Shake the brandy, triple sec and lemon juice with a few blocks of ice in a cocktail shaker. Strain carefully into the glass, and garnish with a mint leaf and lemon rind. In summer, serve in a tall glass with ginger ale and a slice of fresh ginger for garnish.
Kurt Schlechter
Owner of Cause | Effect Cocktail Kitchen & Cape Brandy Bar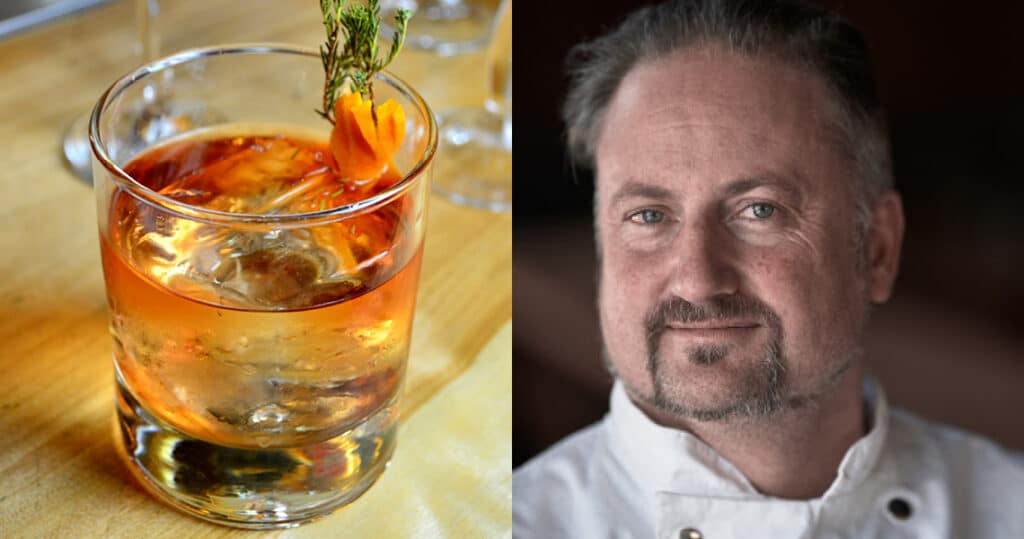 "Joseph Barry VSOP is my favourite brandy. Aged for five years in underground cellars in Barrydale, this extra-fine VSOP brims with tropical fruit and delicate spice flavours. Our top bartender, Michael Tonderai, enjoys Oude Molen VS, which has aromas of sherrywood, walnut, apricot and sweet vanilla. Full, fruity flavours entice the palate with hints of spice and nuttiness, and the finish is soft, long-lasting and brimming with character."
Cause | Effect Old fashioned
50ml Oude Molen 100 Reserve
3ml Demerara sugar
2ml jaggery syrup (or 1 sugar cube)
3 dashes Angostura bitters
2 dashes each hibiscus and artemisia bitters
Serve with an orange twist and slangbos garnish.
Christelle Reade-Jahn
Director of the SA Brandy Foundation
"My favourite brandy depends on the occasion. At the moment, I'm enjoying the Joseph Barry Muscat brandy from the Cape Brandy Distillers Guild selection. The grapes used in this brandy are Muscat d'Alexandrie – and it has a beautifully fruity hanepoot aroma that assaults the senses. I drink this brandy neat.
"I also enjoy brandy cocktails, and often visit the Cause | Effect brandy bar at the V&A Waterfront in Cape Town, where I'm spoilt for choice."
Vanilla Copper Mango Chai Don Pedro
100ml coconut cream
2 chai tea bags
2.5ml ground cinnamon
150g frozen mango pieces
100ml Musgrave Vanilla Copper
500g vanilla ice cream
Heat the coconut cream, chai tea bags and cinnamon in a saucepan over a gentle heat. Once the coconut cream starts to simmer, remove from heat and allow to infuse for 15-20 minutes. Strain and discard the teabags. Allow to cool, then place the coconut cream in the fridge to chill. Once chilled, add the coconut cream in a blender with the mango, Musgrave Vanilla Copper and ice cream. Blend on high until smooth. Pour into two glasses, and top with a dusting of ground cinnamon.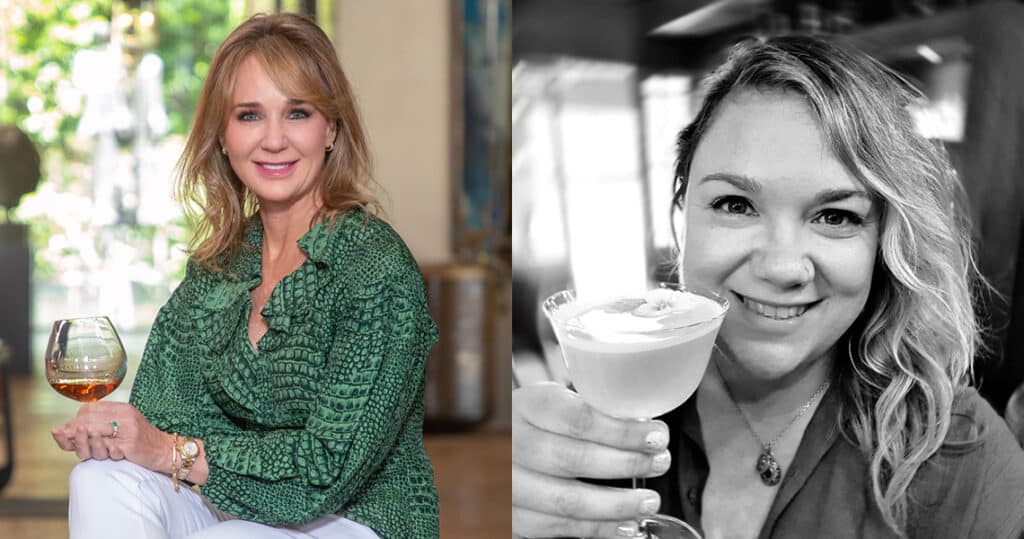 Amilinda Wilkinson
Food and drinks blogger at The Little Hedonist
"I was recently introduced to Musgrave's Black Honey Copper brandy. It's simply luxurious, and it pushes the traditional boundaries of what a brandy should or shouldn't be. It drinks beautifully neat – as a potstill brandy should – but with a soft and lingering honey note, and a fantastic sweet-savoury full-mouth finish due to the barrel maturation. It's a great brandy for mixology – but my personal best sip is neat. Not even on the rocks! Warmed slightly by the heat of your hand as you cradle the glass to release that sunset bouquet of aromas, it's a gloriously indulgent piece of South Africa."
Brandy Sour
50ml Musgrave Black Honey Copper
25ml fresh lemon juice
12.5ml simple syrup (or to taste)
3 dashes West Coast Distillers Mutiny Aromatic Bitters
Shake all ingredients with ice in a cocktail shaker, and strain into a chilled sour glass. Garnish with a lemon wheel and a sprig of thyme.
The SA Brandy Foundation was established to protect and build South African brandy as a category locally and internationally. It recently relaunched the Brandy Route, including multi-sensory offerings such as aroma experiences, tastings, pairings, and the chance to see how a brandy barrel is handmade by coopers.