It hasn't taken long for the new Toyota Vitz to become a favourite among the younger generation of drivers. It is, after all, the perfect partner: jazzy styling, perky performance, unparalleled economy, the full safety kit, clever add-ons, an attractive price point and, of course, Toyota's legendary reliability assurance. The Vitz is the new popular kid in town, making friends wherever it goes.  
Now it's bringing those friends together for an even bigger explosion of fun. Toyota Vitz is proud to sponsor the GradeTown Youth Day Festival on 16 June at Mall of Africa's Waterfall City in Johannesburg.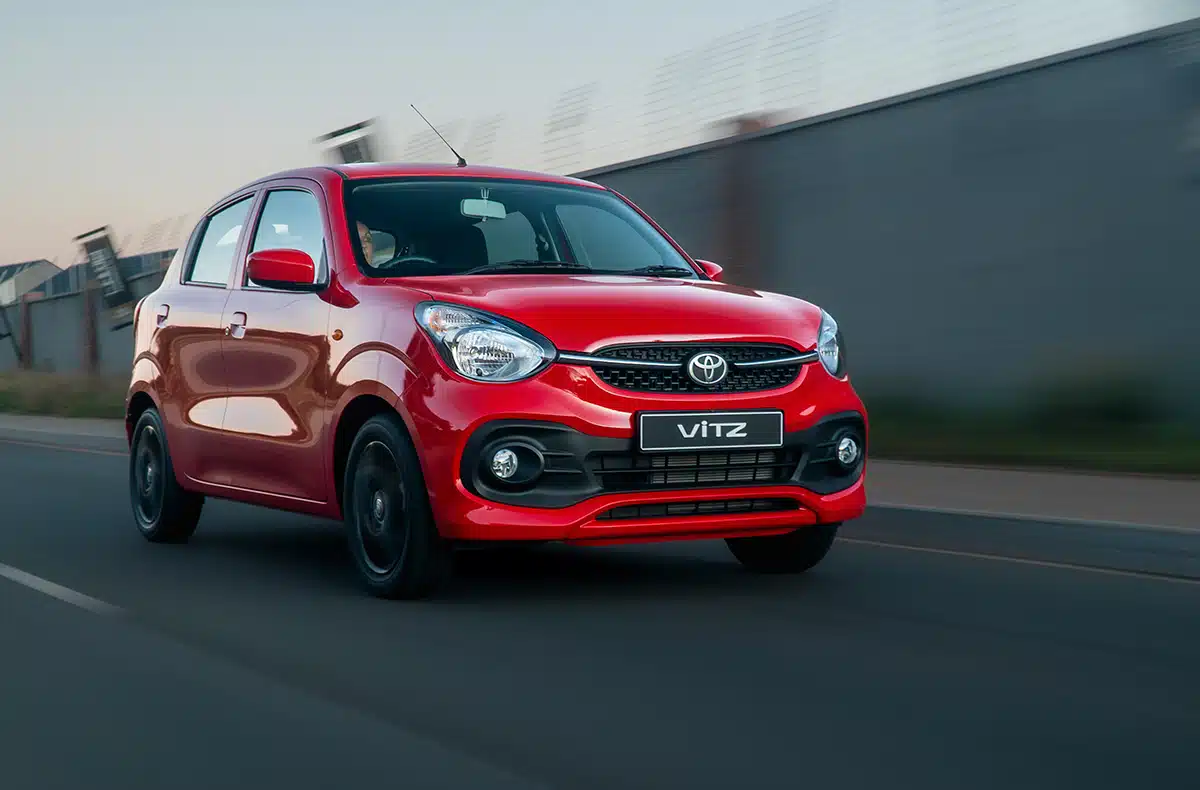 Grade Africa, a leading streetwear brand in South Africa, is behind the GradeTown Youth Day extravaganza, and will be celebrating its fifth birthday as well as South African youth, giving the Gen Z crowds a platform to highlight their talents and connect with peers from diverse backgrounds. You can expect a range of activities, including live performances, competitions, cultural talks, traditional sports and e-sports tournaments. 
"We believe that the event will provide a space for young people to learn from one another, and to celebrate the strength and diversity of our youth," says Zaid Osman of Grade Africa. 
The local Vitz advertising campaign, taglined 'Vitz for Victory', celebrates life and acknowledges that sometimes it's the smallest wins that bring the greatest joy. The locally shot TVC features the South African Amapiano music track Tobetsa Remake by Myztro and five South African influencers – Ruan Van Biljon, Ruth Folarin, Tendani Nemudivhiso, Kulsum Suliman and Nicholas Baguma – who each share what victory means to them. 
Toyota South Africa Motors (TSAM) says the Toyota Vitz' sponsorship of the event underscores the company's commitment to empowering the youth and investing in the future of South Africa. "Much like the core values of the Toyota Vitz, Grade Africa is an urban brand born with a mission to inspire individuals to elevate themselves and their communities. For many, the Toyota Vitz will be the first new car they purchase, and as such, it represents mobility at its purest and a springboard for their future growth and success," says Lelo Ndzimela, Senior Manager for Corporate Communications at TSAM.  
The event is open to all ages, and tickets are available for purchase through Grade Africa, Webtickets and Pick n Pay.