From the Cape to Gauteng to KZN, here are some new restaurants to experience.
Kapokbos Restaurant
Situated on Weltevrede Wine Estate, just outside Bonnievale in the Western Cape's Robertson Wine Valley, the recently launched Kapokbos is named after the indigenous herb of the same name found in the surrounding bush.  
Husband and wife team, Chefs Juan Fourie and Samantha (Sam) Morris-Fourie — both of whom have a fine dining and private cheffing background — head up the kitchen, which serves season-inspired, contemporary country cuisine. Think traditional skaapstertjie with curried pickle onions, and frikkadel with tomato smoor and brandy sultanas, or the sweet touch of Amarula ice-cream sandwiches with honeycomb.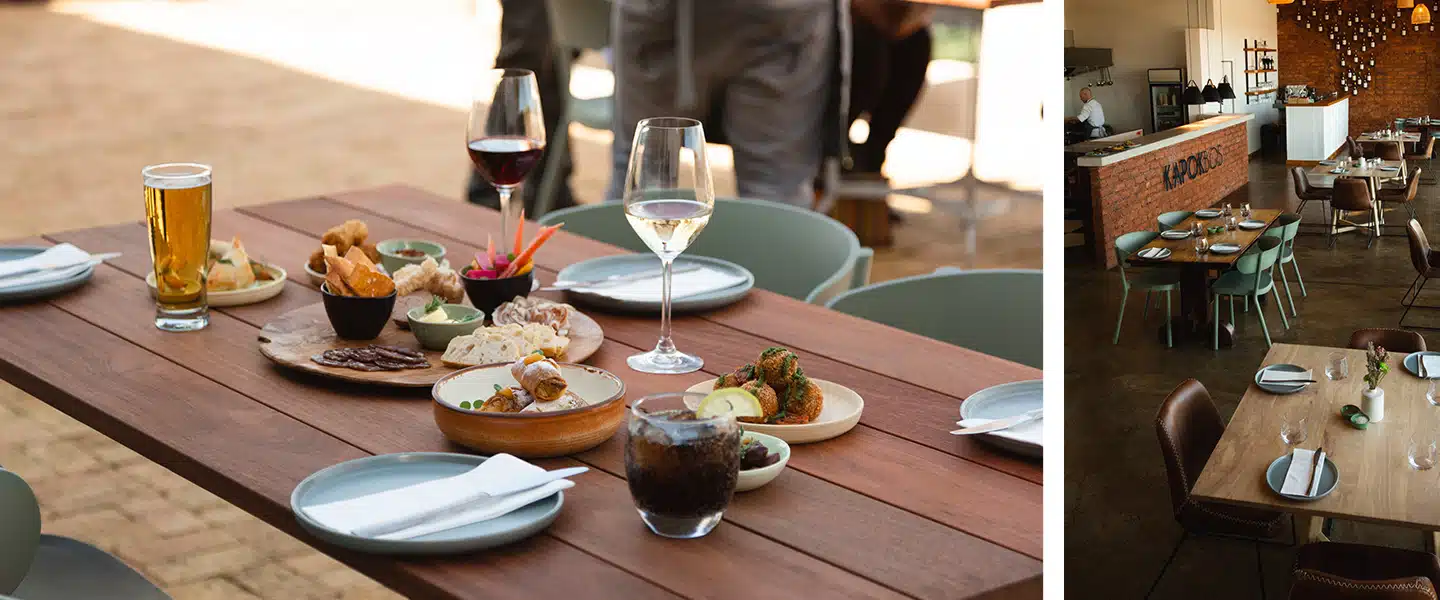 In addition to the food, which is getting rave reviews, Kapokbos has also been applauded for the service, ambience and views over the landscaped rose and vine garden.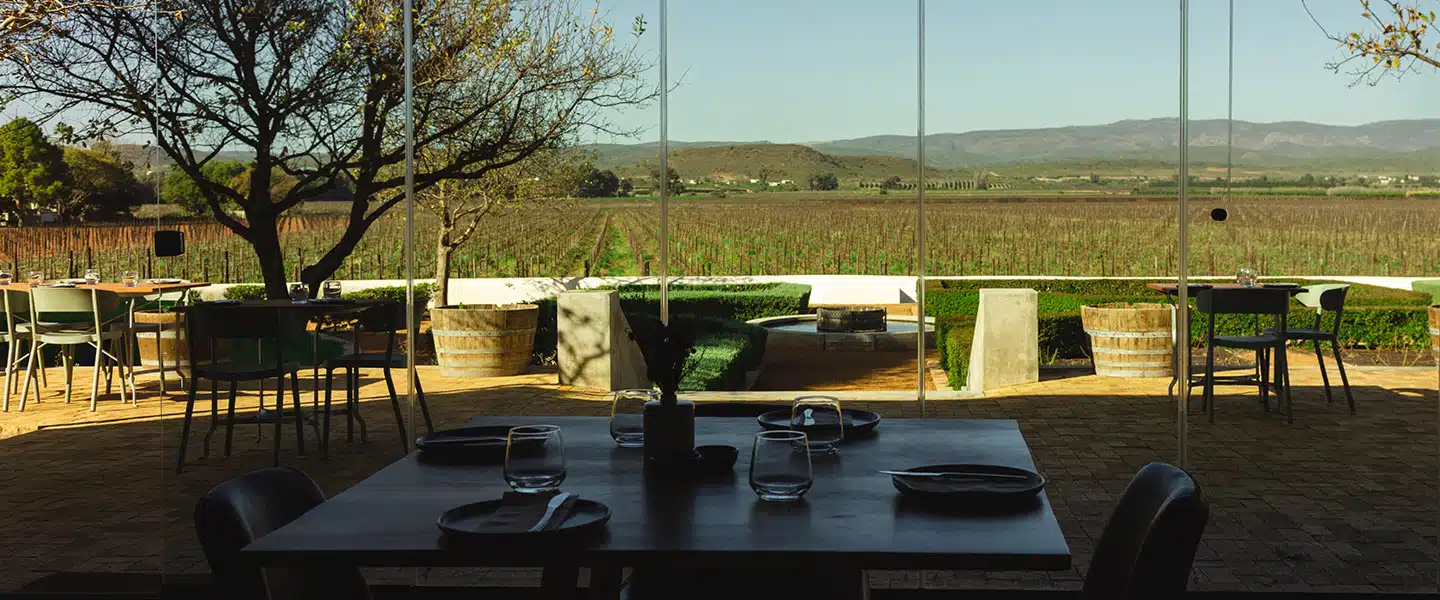 "Sam and I are excited about the direction in which the Estate is heading and really thrilled to be joining the Weltevrede Wine Estate family," said Juan. "After years of being nomads, we have now firmly rooted ourselves here and we've devised menus that present contemporary country-style cuisine incorporating local tastes, culture and creativity."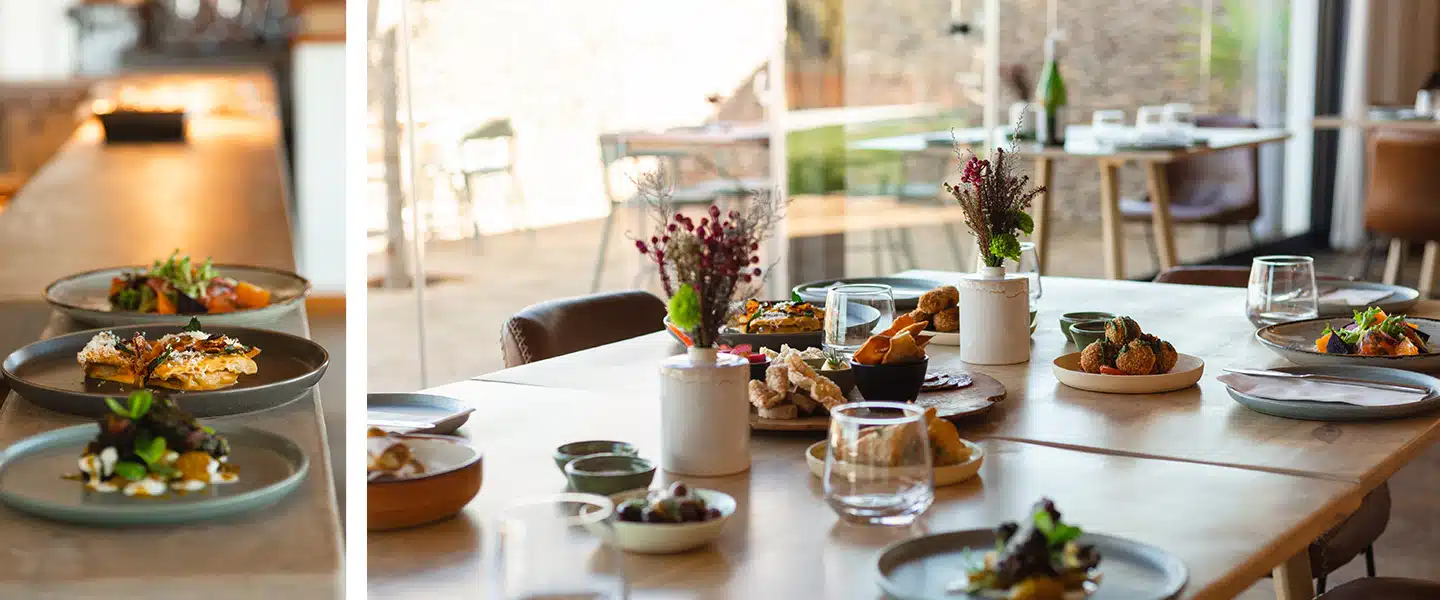 Weltevrede has also recently added a new tasting venue and introduced Underground Tours where you can immerse yourself in the world of Chardonnay, old books, artworks, memorabilia and historic exhibits. A member of Cape Country Routes, Weltevrede Wine Estate is still owned and run by the Jonker family. The farm is now under Philip Jonker, a fourth-generation family winemaker and Chardonnay specialist.  
Kapokbos is open from Tuesday to Friday from 12pm – 2pm (last seating at 3pm), and from 4th November on Friday and Saturday for dinner from 6pm to 10pm (last seating 8pm). Booking is essential: 023 109 4182, WhatsApp 073 924 1511 or email: info@kapokbos.co.za.  
Orexi Greek Street Food
Orexi Greek Street Food is all about enjoying a cosy, but vibrant atmosphere with traditional Greek cuisine, which can be enjoyed with family and friends. As the brand says, "food is woven into the fabric of Greek culture". Good times, dancing and breaking plates are also part of the culture and Orexi does all of this and more at their latest restaurant in Fourways, Johannesburg (there are also branches in Benoni and Boksburg). The food, the flavours, the ingredients, the atmosphere, and the sharing of plates all add to the experience.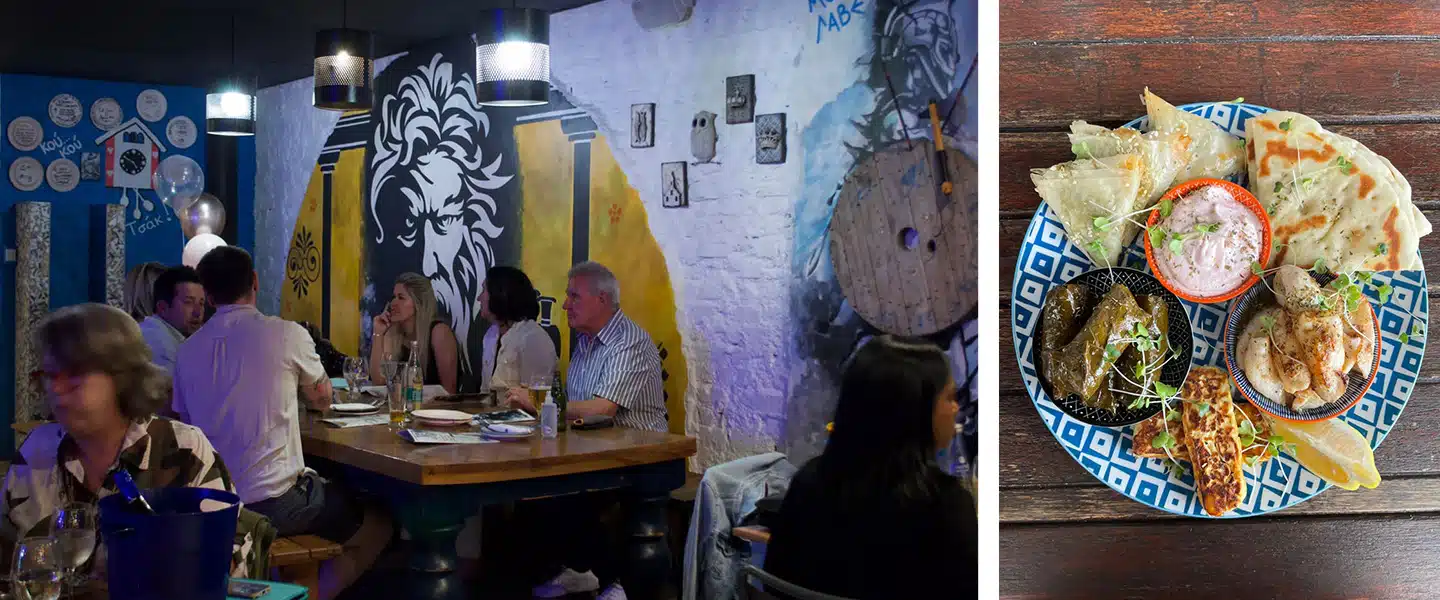 The food is traditional Greek fare: Yiro's (a warm pita filled with tzatziki, crisp rocket, red onion, tomatoes and a protein of choice); souvlakia (grilled meat on a skewer served with oriatiki salad, warm pita bread, tzatziki sauce and fresh chillies; mezethakia (small plates that are perfect to start with or for sharing), platters, dips and specials from Yiayia's kitchen.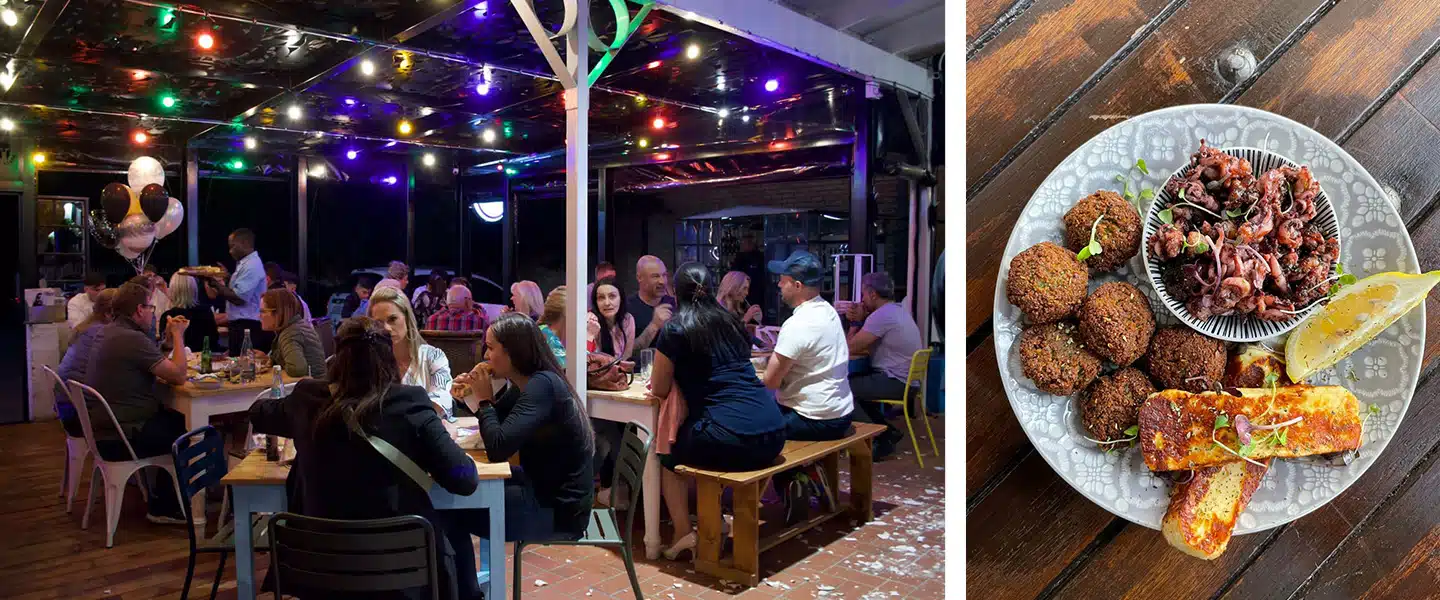 The décor is typical Mediterranean — fresh blues, white, simple tables — and conjures up images of being in a slightly more exotic place than Fourways! Go prepared for a lot of food and a good party. 
If you're having a bash at home or the office, you can hire the Orexi Food Truck, which offers the same authentic Greek-style street food menu.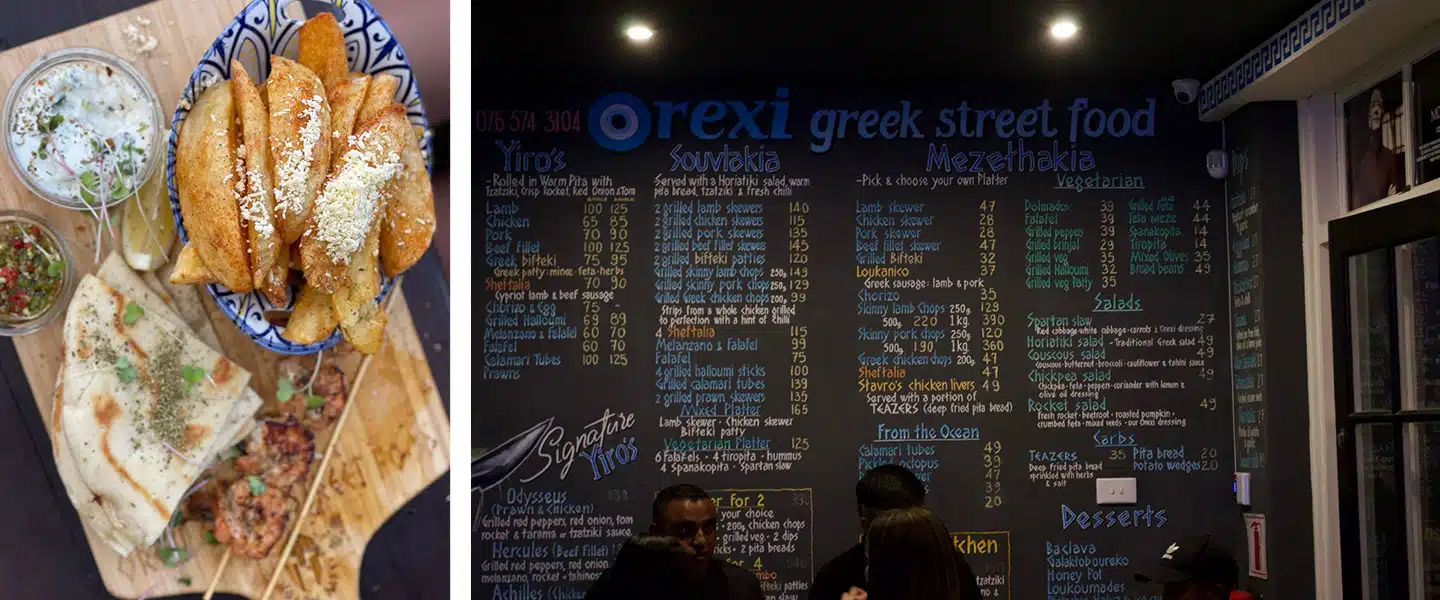 Orexi is open Tuesday to Saturday: 10am to 10pm (kitchen closes at 8:30pm) and Sundays: 10am to 6pm. Merrow Down Shopping Plaza, c/o Troupant & Leslie Ave, Magaliesview. Tel: 076 574 3104. 
Yori Oki
The Ballito restaurant scene is pumping and new spots keep popping up. A current favourite is Yori Oki at the Ballito Lifestyle Centre. It might be a small space, but Yori Oki is undoubtedly, as the restaurant describes, "big on Japan, big on flavour, big on atmosphere".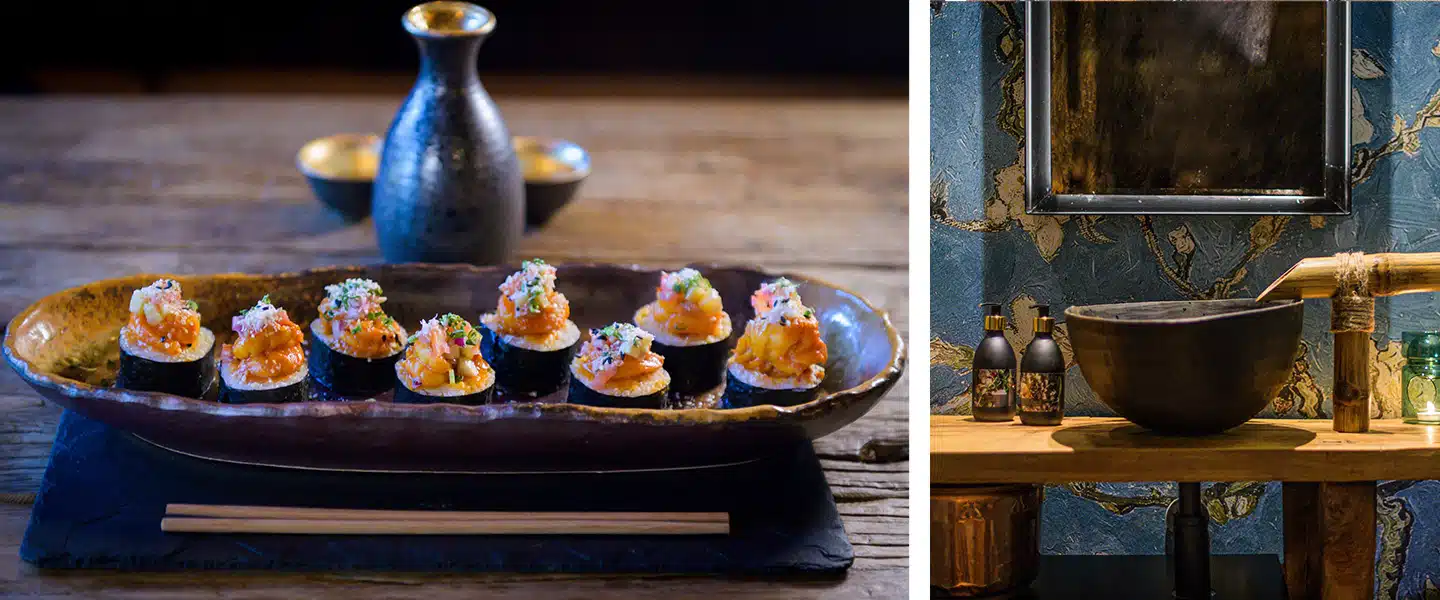 "The direct translation of Yori Oki is 'bigger than' and this came about due to the sushi we create," explains Christos Konahos, who together with his wife Tracy, own and operate the store and created the menu and recipes and prepare the food with the assistance of their kitchen team.  
"We offer traditional sushi and some signature sushi that is larger than normal, not due to extra rice, but rather due to unique fillings and toppings. We also offer a hot menu of Japanese fusion meals, small plates, coal grilled 'sticks', homemade dumplings and a small selection of mains and desserts that you will not find elsewhere."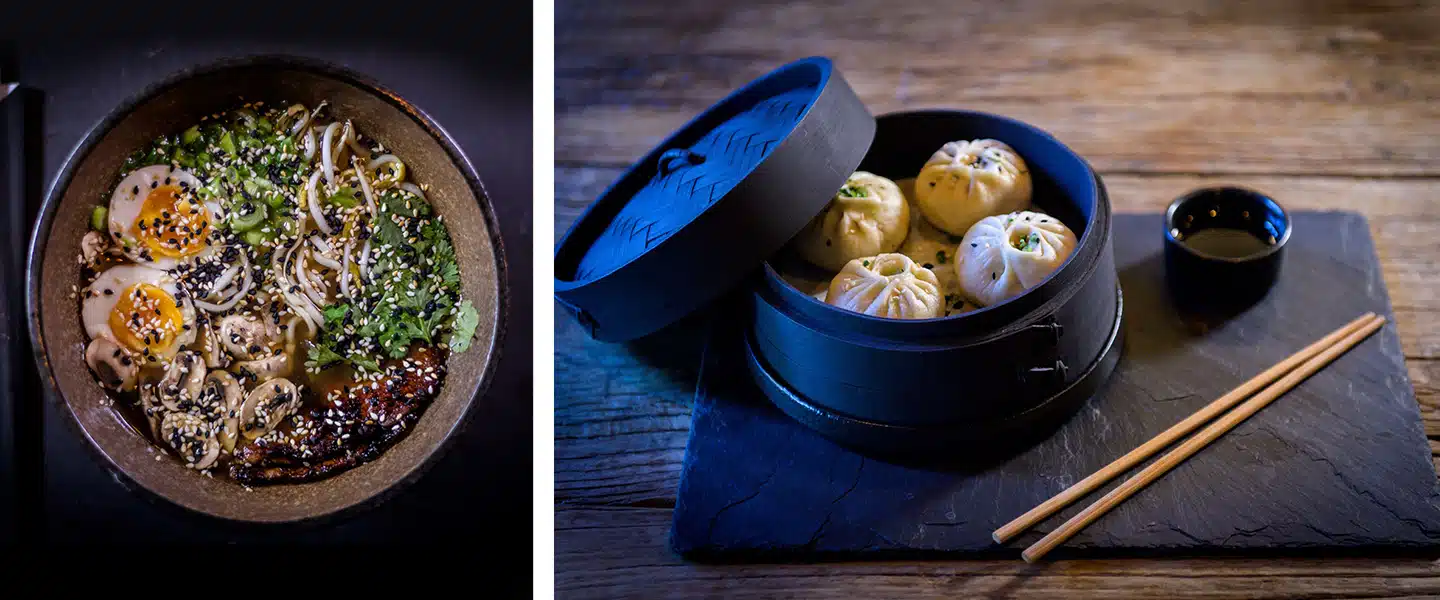 The signature dishes include delicious combinations like the Yasai Futomaki (vegan roll with roasted butternut, sweetcorn, chickpeas, carrot, cucumber, crispy onion, avo, sesame sunflower, tempura crumbs, sprig onion, spicy mayo and teriyaki) and Wagyu Sashimi (seared wagyu beef on rice with fried ginger, spring onion and sesame oil). Even the Oki Poke (salad bowls) are a delight, with the Yori Oki Tuna Poke including seaweed, edamame, roasted peanuts, grilled corn, avo, and garlic chips.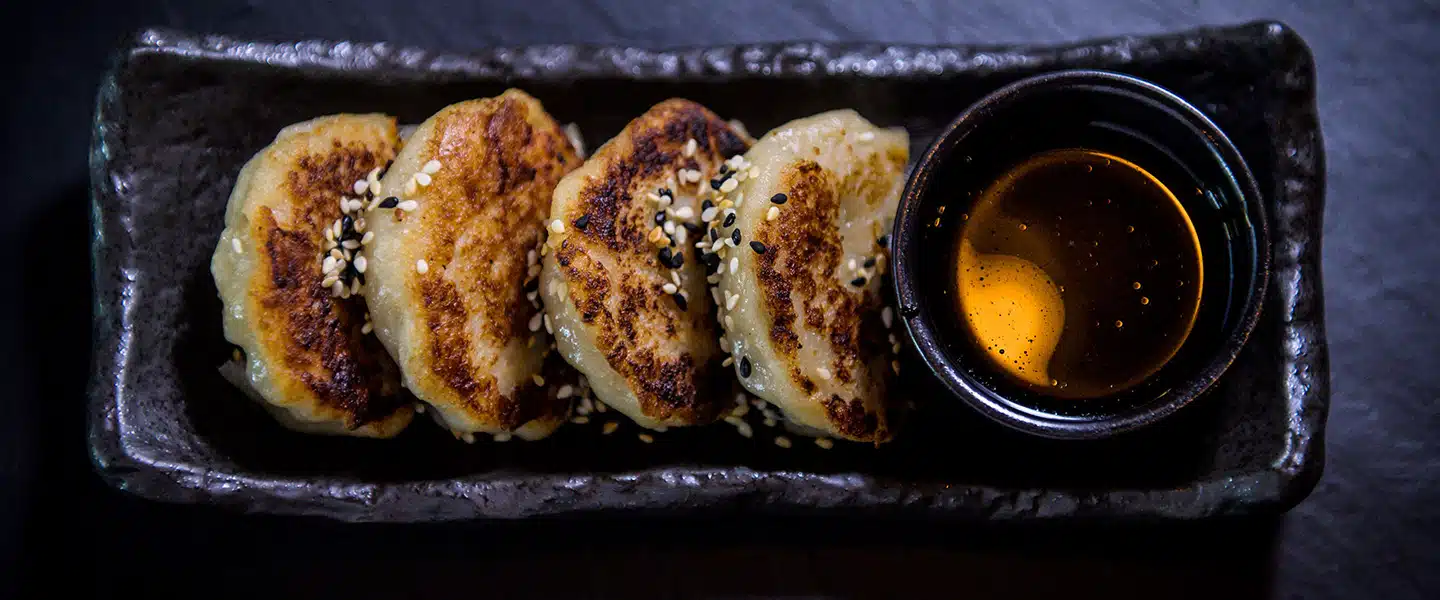 If you're feeling brave, try one of the many Signature Cocktails: Amaterasu contains sake, yuzu and pomegranate juice with Buddha's hand citron, while Japanese Whisky Ginger is a blend of Suntory Toki Japanese whisky, ginger beer, bitters and soda.  
Yori Oki is open Sunday to Thursday from 11am to 9pm; Friday and Saturday 11am to 10pm. Ballito Lifestyle Centre, Corner 398 and 445 Main Road, Ballito. Tel: 087 711 2001.