Glyn Hall doesn't live life slowly. The 62-year-old has just returned from a trip to Spain, where he got the opportunity to unveil to the world's media his chosen drivers for the 2020 Dakar Rally – one of the toughest challenges that man and machine can still face in our highly regulated and over-policed world.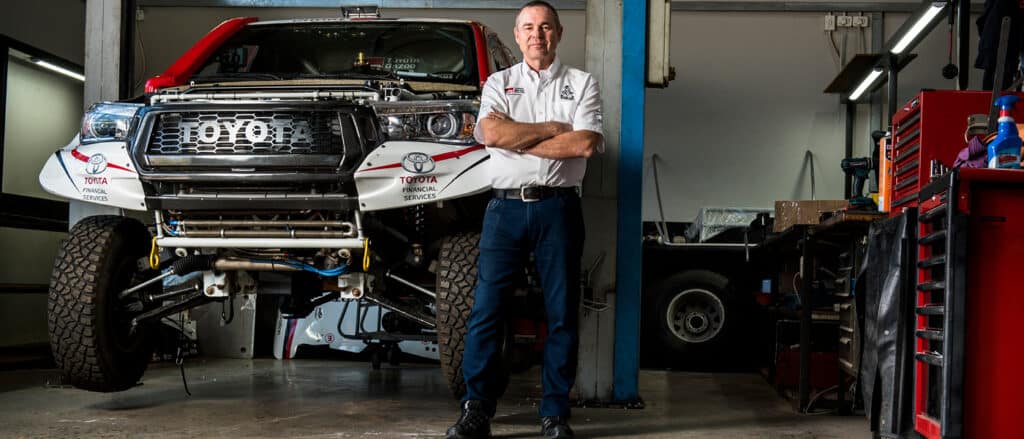 Indeed, much like the utterly bonkers Isle of Man TT, the gruelling Dakar Rally remains something of a curious sporting anomaly – one in which death and danger have yet to be filtered out of the equation. To finish is an achievement in its own right, but to win it – exactly what Toyota Gazoo Racing South Africa managed earlier this year – deserves special praise. It is a feat that takes guts, discipline, teamwork and world-class drivers like Dakar winners Nasser Al-Attiyah and Giniel de Villiers. It also requires somebody like Glyn to help oversee the process, from the smallest nut to the biggest of engineering quagmires.
"Many people ask me whether I've ever had a real job and I say, no, not really – not since 1976," he says.
"It's still pretty stressful, especially when it doesn't go the way I think it should be going, but it's extremely rewarding when it goes right." And with the start of the 2020 Dakar Rally rapidly approaching (5 January is D-Day for the competitors) this stress/reward curve is starting to ramp its way up.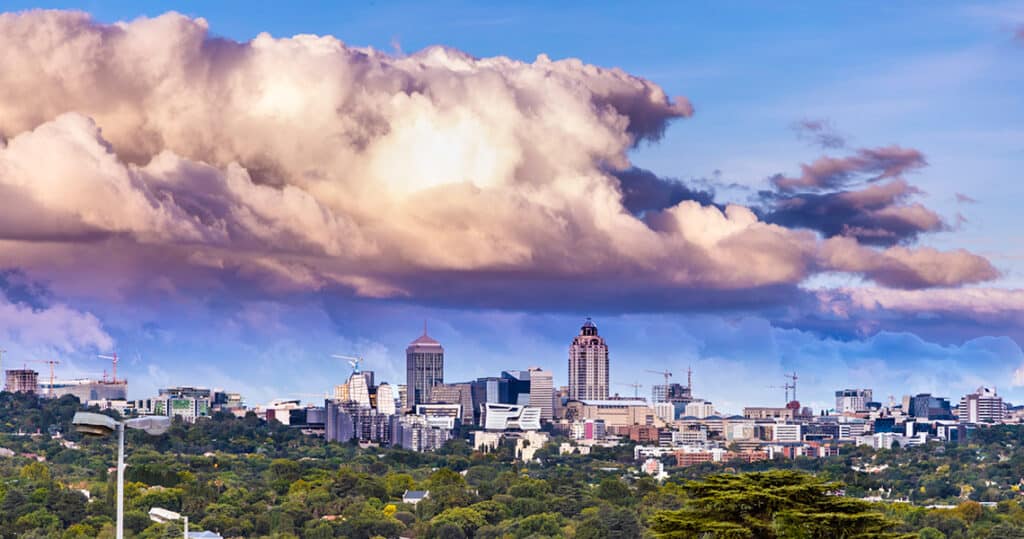 So why, then, does Glyn reside in Johannesburg – a city not exactly known for its soothing properties? "This is an easy one," he says. "From a motorsport point of view, the resources, the people skills and the different types of companies that exist in Johannesburg are amazing. It's like a little village, but with incredible resources. It's also reasonably close to all the places where we do our testing. From a lifestyle point of view, having lived in the UK, I don't like grey, dark days. The weather in Joburg is great – and the quality of life that we have as a family is amazing, and difficult to find anywhere else in the world."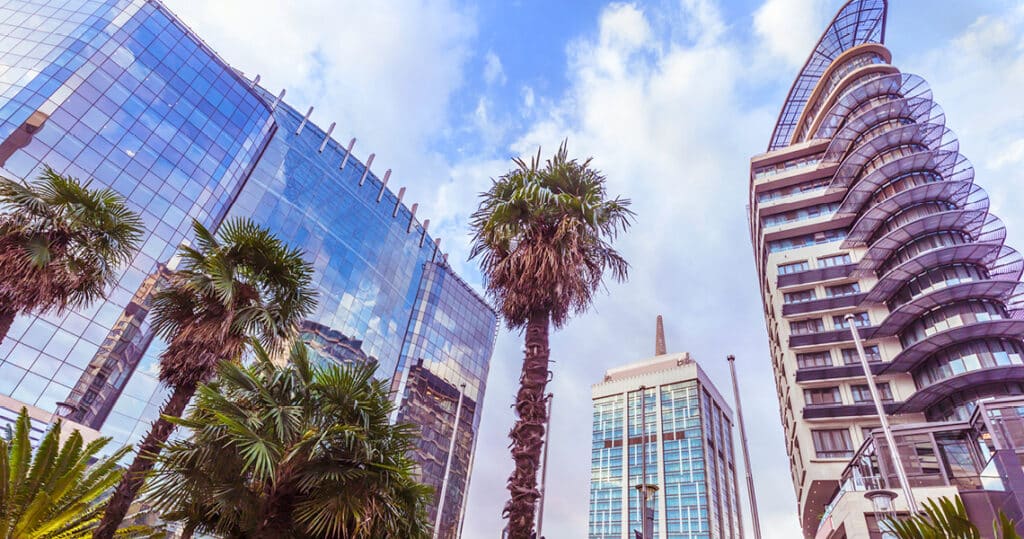 Due to the nature of his work, Glyn doesn't get to enjoy much downtime. When he does get time off, he likes to spend it with his family, at home. While pubs are not on his radar, he likes to have a meal at a nearby eating establishment. "There's an Italian restaurant around the corner from home called Da Vincenzo – it's been a great place for me and my family for the past 25 or 30 years," he says.
Shopping is a necessary evil none of us can escape, and I ask him where he chooses to get it done. "We go to Sandton City, and often to markets," he says. "We recently went to the Handmade Contemporary Fair, which was held on the rooftop of Hyde Park Corner. Between Sandton City, Mall of Africa and Rosebank Mall, we really don't have to go to many other places – another plus of living here."
Glyn has weathered a few summers but still looks in fine shape: athletic and lithe. Where does he gym? Does he CrossFit? What is his secret? "I'm fortunate to have a small gym at home, but I don't spend enough time in it," he says. "I swim every night, if I can, in the summer months but, really, I think I keep fit because I'm on my feet all day at work. I rarely spend time at my desk. I do between 7  000 and 10  000 steps a day, and I climb at least 15 storeys."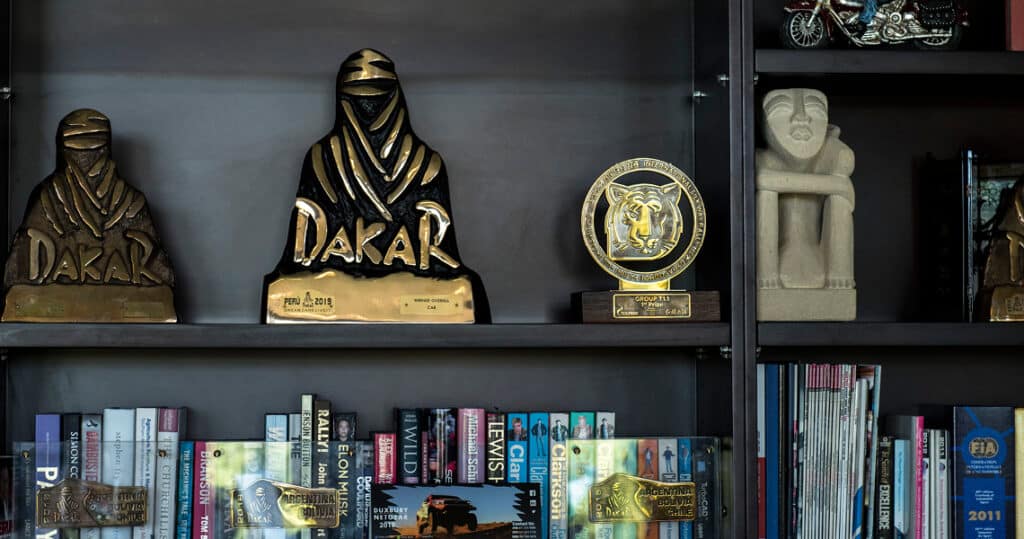 He also used to be a keen golfer, until an operation to fix a shoulder injury put him out of action for the past three years. He's on the mend now, and will hopefully soon be enjoying a round or two at the Johannesburg Country Club.
I have more questions, but this is a man who does not live life slowly. Dakar is approaching, and with two-time F1 World Champion Fernando Alonso on board as one of the drivers, Glyn needs to make sure that Toyota Gazoo Racing South Africa is functioning at full throttle. So he excuses himself, disappears down some stairs and joins the workshop mechanics as they wrench on one of the four Hilux racing bakkies…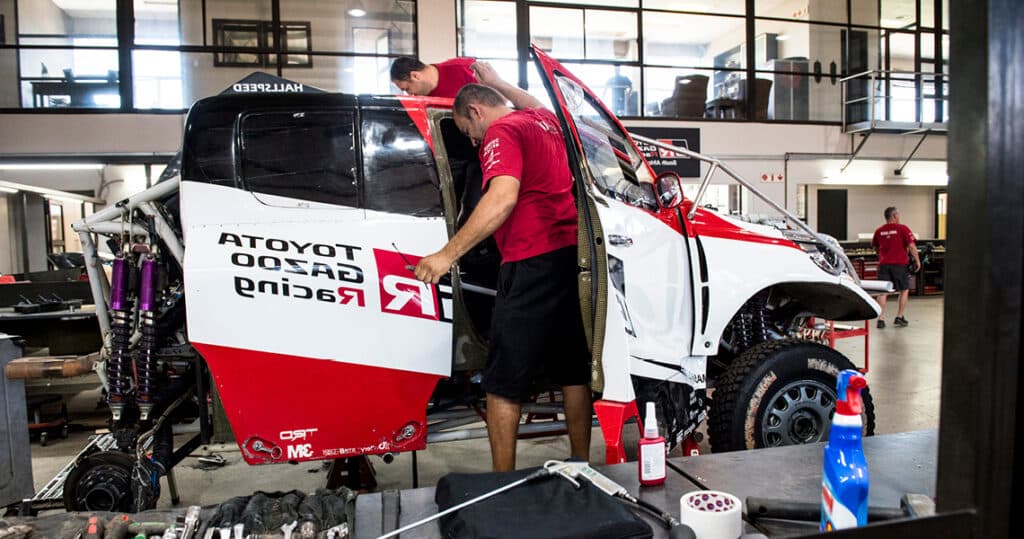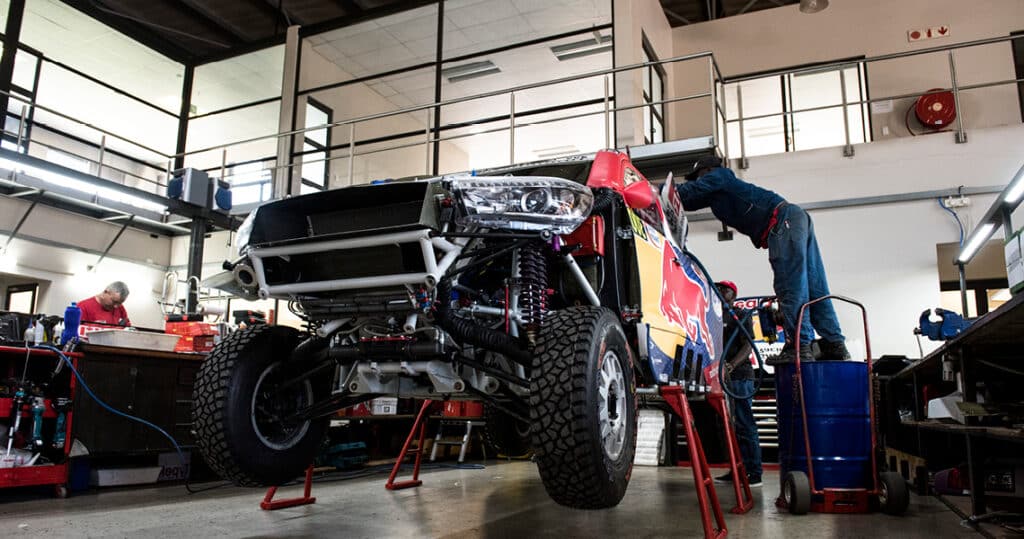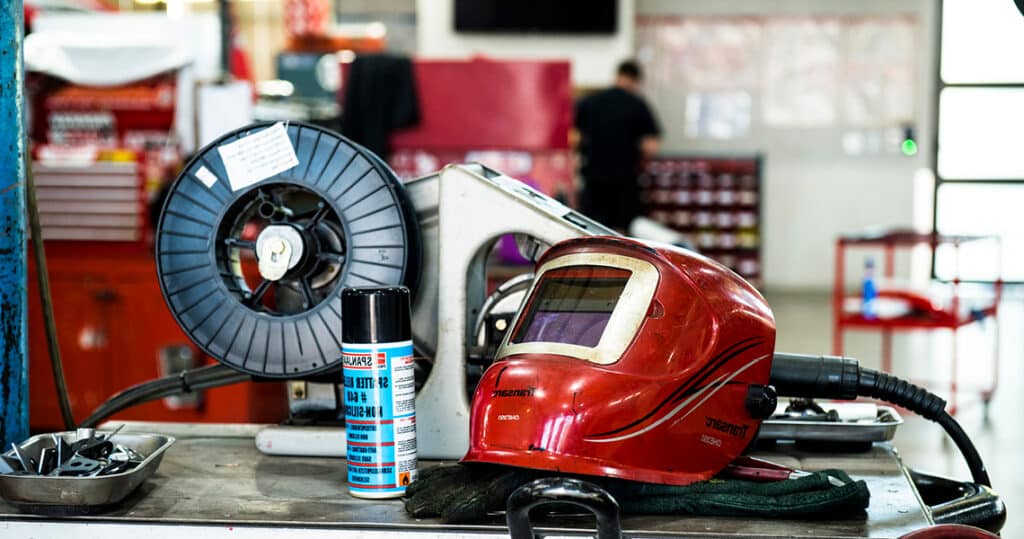 HALL ON DAKAR 2020
The new route
"From what we've heard and seen on Google Maps, the conditions in Saudi Arabia will be 60% sand and 40% gravel. We're hoping there aren't too many high-speed sections – our Hilux will perform better across the rougher sections of the route, where its four-wheel-drive system is most advantageous."
The Toyota Gazoo Racing Hilux
"We've refined the car for 2020. It's an evolution of the 2019 vehicle that improves upon certain areas – nothing big; just some nice, small development steps that the drivers like."
Racing in Saudi Arabia
"Working conditions for the guys will be tougher during the night because it will be winter when we're there. The Saudi desert is next to the Red Sea, which means it'll probably be between 10 and 12°C at night but as we go towards the east – towards the Persian Gulf – it can apparently drop to 3°C!"