In the four years since launching, TheUrbanative has developed a distinctive visual language that makes it instantly recognisable. Founder and designer Mpho Vackier explains the evolution of the furniture.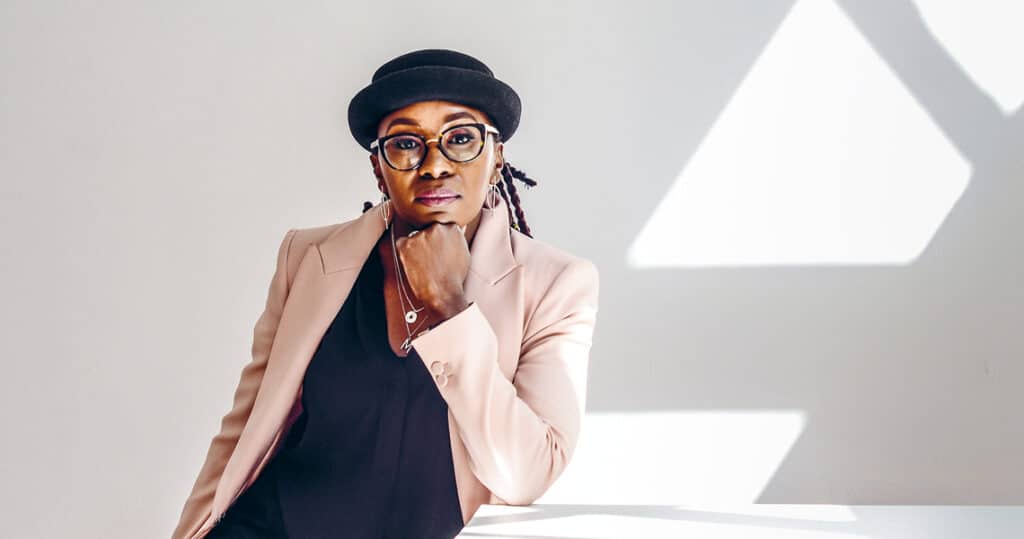 2016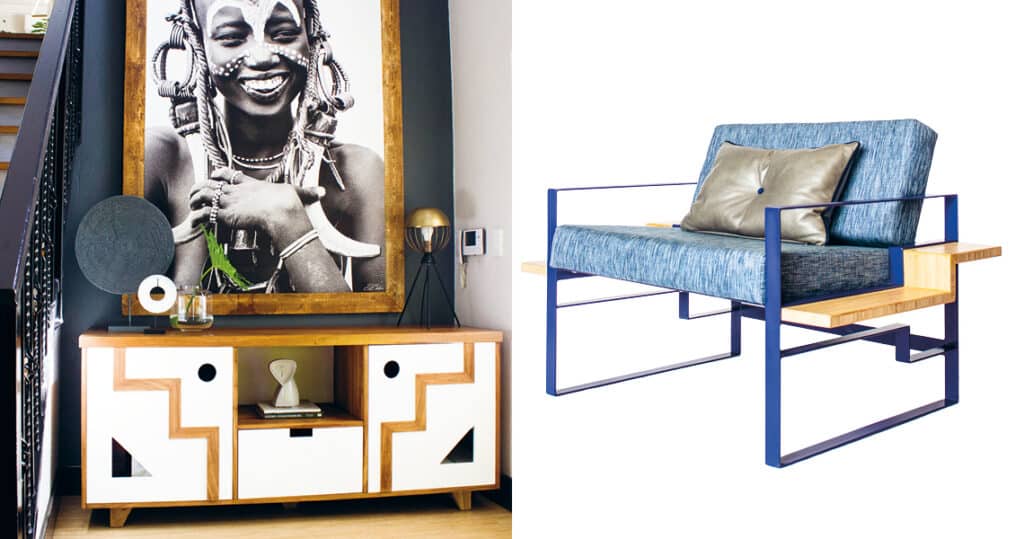 I used to work as an engineer, but I left my career in mining several years ago to study design. I had always wanted to do product and furniture design. I launched my first collection of four pieces on my birthday in September 2016. The Thandeka server (left) was one of these – it was manufactured by my husband, who is a mechanical engineer; he made all our prototypes, and even filled some of the orders in the beginning. From the start, I was inspired by the graphic artworks of the Ndebele culture, and the meaning behind the shapes and colours.
2017
Made with bamboo and powder-coated mild steel, the Thulani loveseat for two (below) is a multifunctional seat with integrated side tables. I always design with function in mind, and never let aesthetics dictate such function. This seat was a marriage of my technical background with the fact that I was still learning what kind of a designer I was. I realised then that I really like symmetry – it's calming, and offers a certain balance.

2018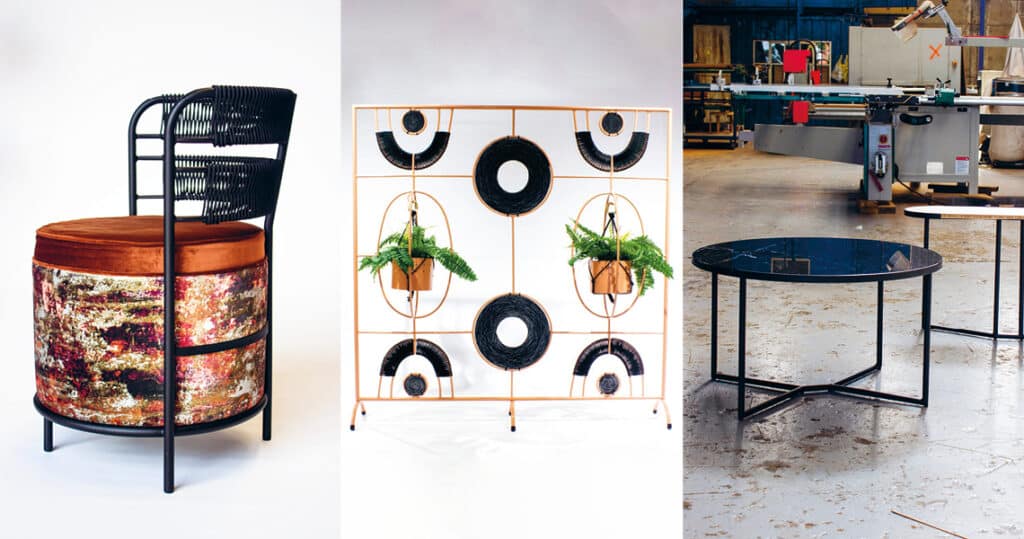 In 2018, we moved into a workshop space (above), and outsourced all our steelwork to someone who shares the space with us. It's a studio of sorts. The African Crowns collection debuted that year, and the Oromo (top left) became our most popular chair. This range was inspired by traditional African hairstyles of the Oromo people in Ethiopia in the late 1800s, and was launched at a time when conversations around braiding were in the spotlight. The Oromo is a celebratory piece whose weaving, texture and sculptural form reference the beauty of natural African braids and hair. The Nasara screen (top right) is part of the same collection – acting as a multipurpose room divider, it's proof of my great love for plants.
2019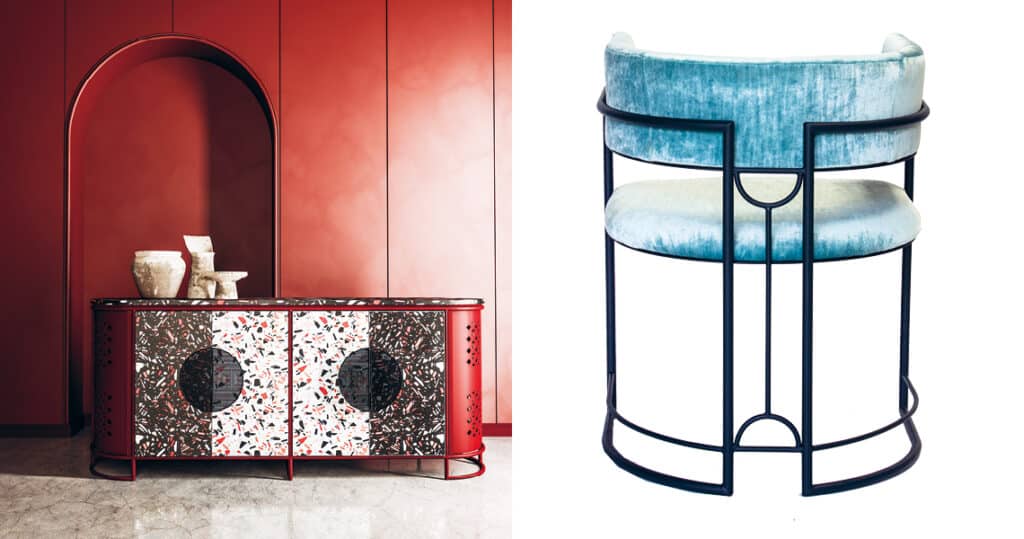 The Nenzima server pays homage to Queen Nenzima of the Mangbetu tribe of Congo. In this tribe, women of high social status had elongated heads due to the lipombo practice of skull elongation – and the server's long form takes its cue from this tradition. The terrazzo doors and laser-cut steel sides reference the decorative and attractive hairstyles worn by these women.
2020
The Fulani dining chair was released at the beginning of this year, and is in keeping with the circular silhouette of the Oromo. But this is TheUrbanative in minimalist form. There's no pattern, no weaving – just lines to echo those that occur on most of the pieces we've designed so far. It's covered in a velvet from Home Fabrics' FibreGuard range, which I'm obsessed with because it's stain-resistant and easy to maintain. All the materials we use are very considered – a client should be able to enjoy the way in which the piece is going to age.

theurbanative.com