These days, it's as hard to imagine a world without SUVs as it is cellphones. But first, someone had to point out the obvious – that the world needed a compact and comfortable off-roader.  
Back in 1994, did you ever flip open a cellphone and extend its aerial? It was impossible not to feel like the hero in a sci-fi movie while doing so. In the same year, something equally marvellous arrived from the future: the compact crossover sports utility vehicle. It bore a Toyota emblem and the name RAV.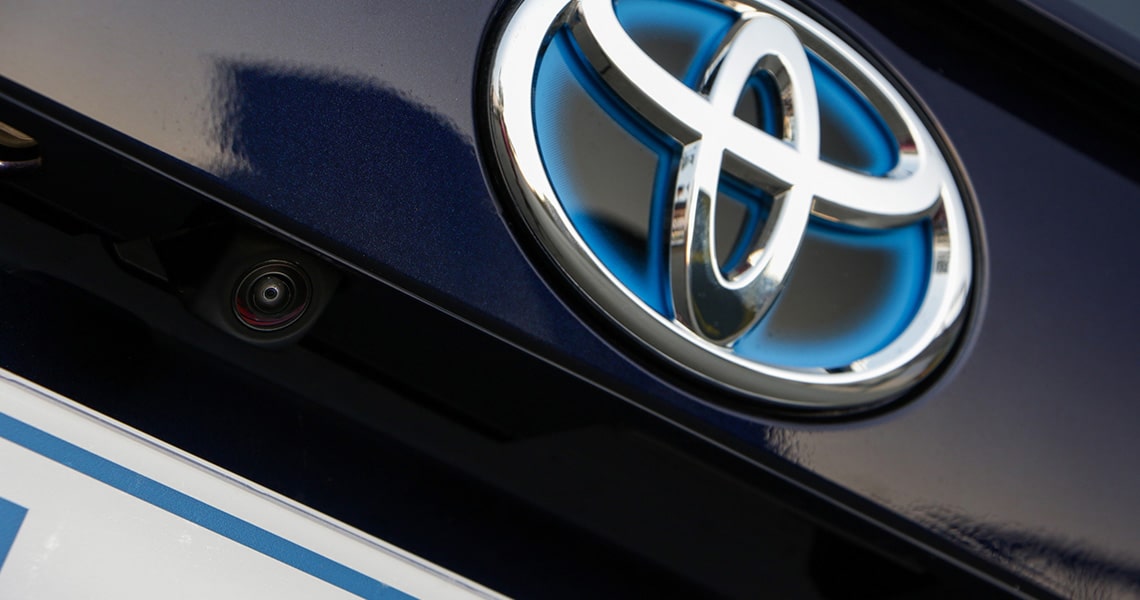 ACTION FIGURE
The RAV literally stood out between the sedans and hatchbacks, thanks to its increased ride height. Thus endowed, it could scale obstacles that stopped the average car dead in its tracks. But the first RAV4 brought more than generous ground clearance and iconic looks. It possessed the all-wheel drive system and suspension of a cross-country thoroughbred: the Toyota Celica GT-Four. This legendary all-wheel drive car dominated the World Rally Championship in the early '90s. 
So, there it was: a family SUV car with the comfort and practicality of a (tall) hatchback, fused with the ride height and sure-footed traction of a 4×4. The Recreational Active Vehicle with 4-wheel drive (RAV4) was born. Toyota's bold move to build the RAV4 paid off and it sold like warm pancakes on a winter's morning. Toyota shifted "nearly 300 000 of the RAV4 in its first three years on the market, worldwide," writes MotorTrend.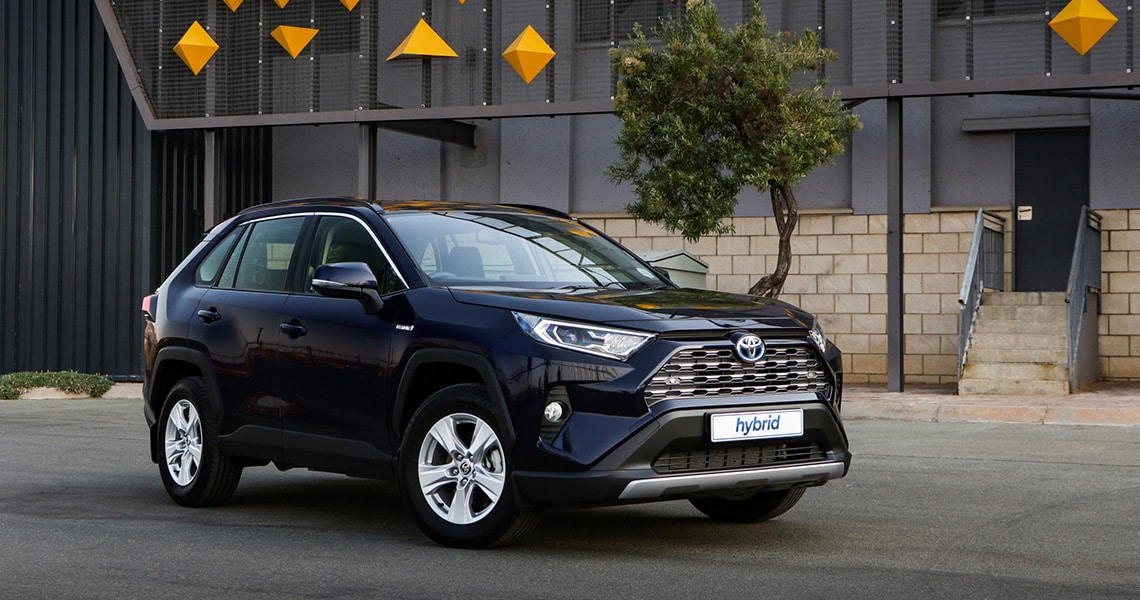 BACK TO THE FUTURE
Four generations and almost three decades later, the RAV4 has only grown in popularity. But Toyota remained restless. 
Before the new millennium dawned, it had taken off-road functionality and hybrid drive (respectively) mainstream, when it released the first generations of the RAV4 and Prius. Now it's doing the same in the compact SUV class, with the launch of the new RAV4 Hybrid, the most affordable petrol-electric hybrid in its class.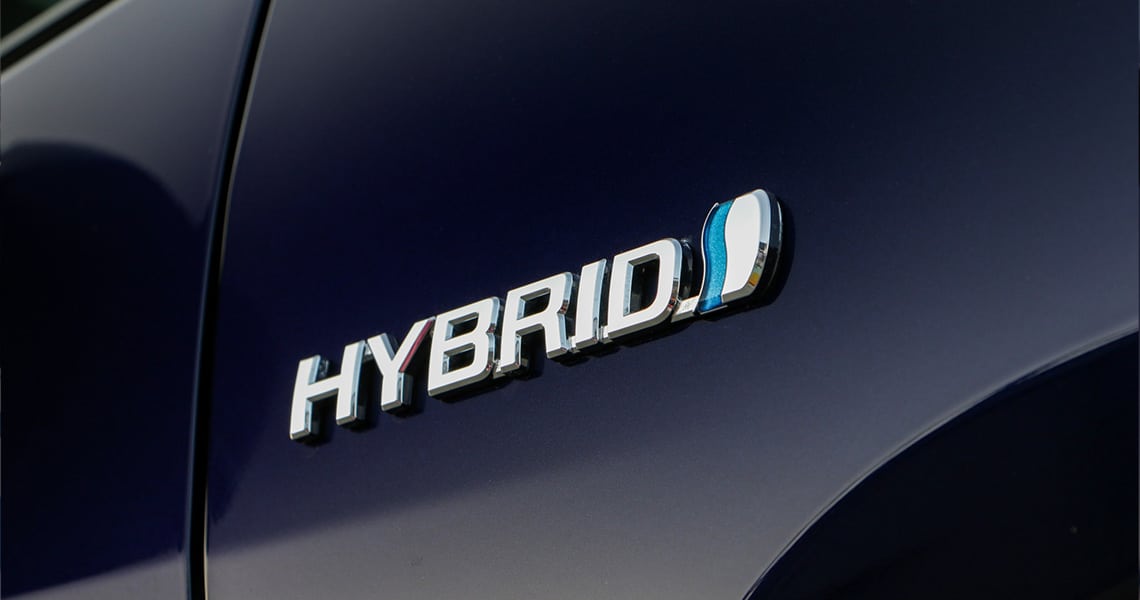 Read the RAV4 product list at the end and you'll notice the new Hybrid in the lower half of the price scale. It's one of the more accessible model derivatives in the range, and still it's comprehensively equipped.  
IRON FIST, VELVET GLOVE
Power comes from a 2.5-litre engine that also powers the Lexus ES300h EX and NX300h. This engine generates 131kW and 221Nm, while the RAV4's electric motor boosts it to a total system output of 160kW, for typical strong hybrid performance. (The electric motor's battery has an 8-year/195 000km warranty.) 

For optimal efficiency, power goes to the front wheels through a CVT transmission, which seamlessly integrates the two drive sources. Strong but smooth acceleration and superb refinement are standout features of the RAV4 Hybrid. Its official fuel consumption figure is a mere 4.7 litres per 100 km, with CO2 emissions of 107 grams per km. This is remarkable for a very spacious five-seater SUV. 
CLEAN AND CONVENIENT
The RAV4 Hybrid also serves as a practical and affordable bridge between fuel-powered cars and fully electric ones. Branded 'Towards Carbon Neutral', Toyota's new-energy vehicle (NEV) roadmap will lead to zero-emission motoring by 2050, but with milestones in between.  
Toyota South Africa is introducing Hybrid variants of most of its mainstream model ranges. This includes the Corolla sedan and the locally produced Corolla Cross this year. It's merely the start of Toyota's electrification programme, and a full spectrum of NEVs will follow. 
A PRESIDENTIAL SUITE OF EQUIPMENT  
In GX trim (with added equipment), the RAV4 Hybrid creates a golden triangle of value for money, luxury and convenience. The long equipment list includes dual-zone climate control, three 12-volt power outlets, cruise control, an auto-dimming rear-view mirror, and multi-information display. The steering wheel is finished in leather and incorporates control buttons.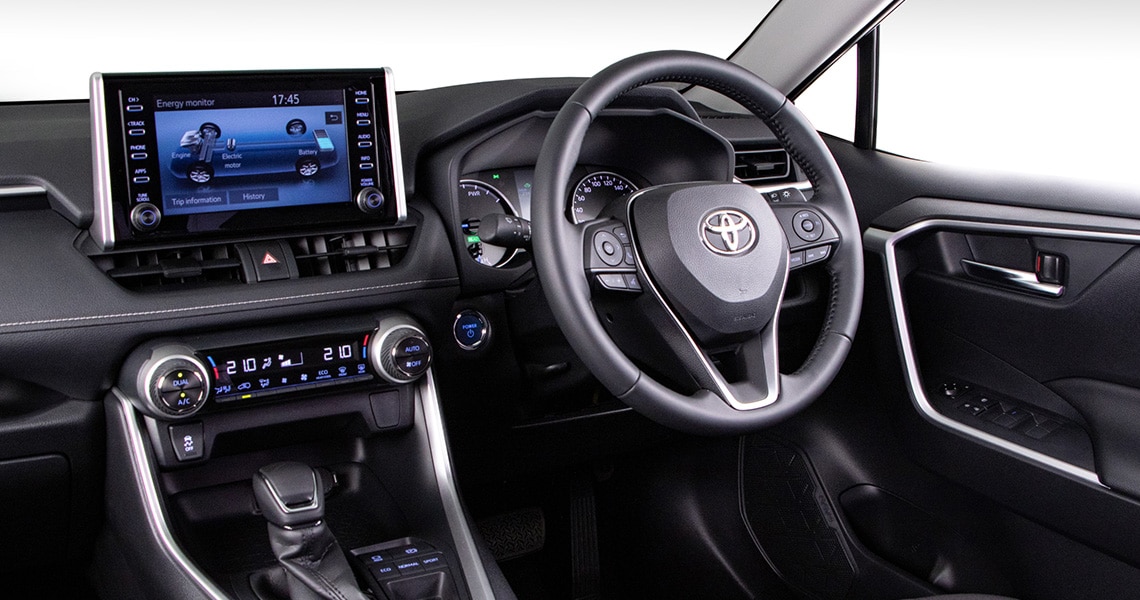 The Bluetooth infotainment system uses Toyota's touchscreen interface, delivering sound output through six speakers. It's compatible with Apple CarPlay and Android Auto, and there are three USB inputs. 
Driver support functions include park distance control (PDC), vehicle stability control (VSC), trailer sway control (TSC), hill assist control (HAC) and drive mode select (Eco/Normal/Power). Seven airbags, including one for the driver's knees, provide impact protection. The interior is finished in a textured black fabric trim. Eight exterior colours are available.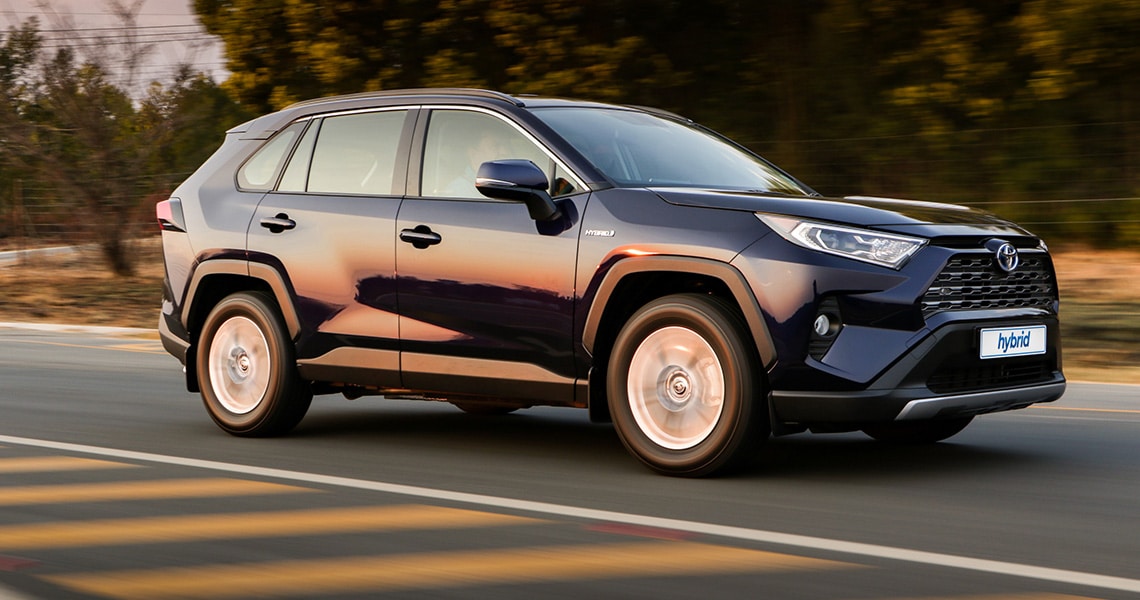 The RAV4 Hybrid rides on 17-inch alloy wheels with 225-65-R17 tyres, and it carries a full-size spare wheel. A set of sleek roof rails are ready for crossbars or a roof rack to carry mountain bikes, stand-up paddleboards or a rooftop tent.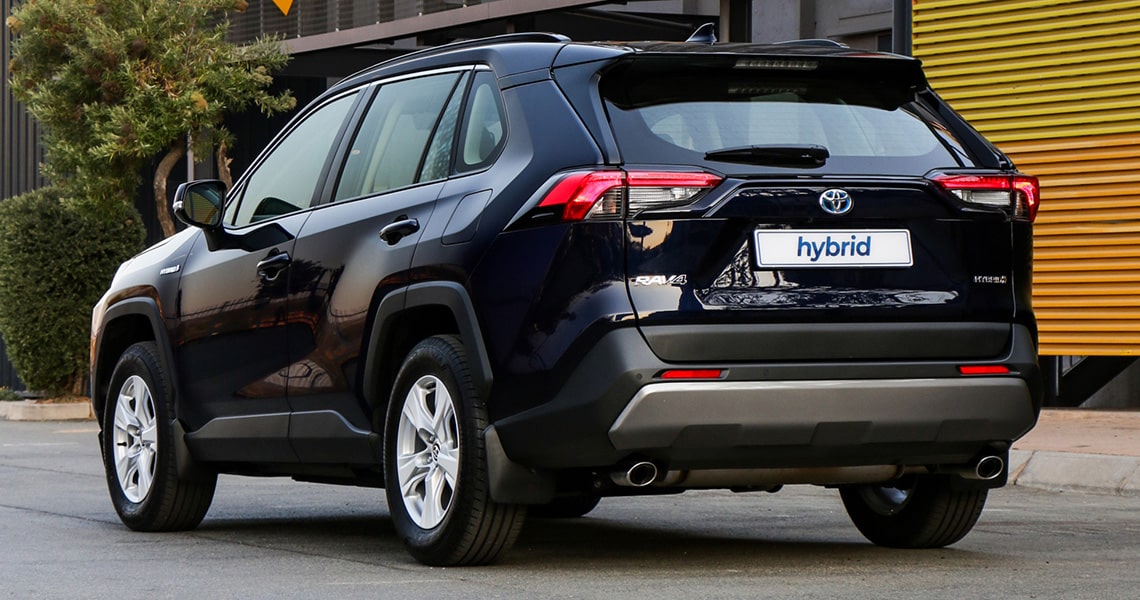 Yes, the Toyota RAV4 Hybrid is perfect for adventurers who don't care for hardcore 4×4 routes. But it also makes a sublime everyday car, especially in those moments when it runs on electric power only. But its biggest advantage is that it lobs off a significant percentage of the owner's fuel spend, while limiting exhaust gas emissions. It's much more affordable than the cheapest electric car too. 
THE RAV4 MODEL RANGE
RAV4 2.0 GX manual 2WD 
RAV4 2.0 GX CVT 2WD  
RAV4 2.5 GX CVT Hybrid  
RAV4 2.0 VX CVT 2WD 
RAV4 2.0 GX-R CVT AWD  
RAV4 2.5 VX AT AWD 
For a closer look at the RAV4 Hybrid, click here.