In the build-up to the 2021 Dakar Rally, Toyota Gazoo Racing's Giniel de Villiers explains what it's like to pilot a snarling, V8-equipped powerhouse through the desert.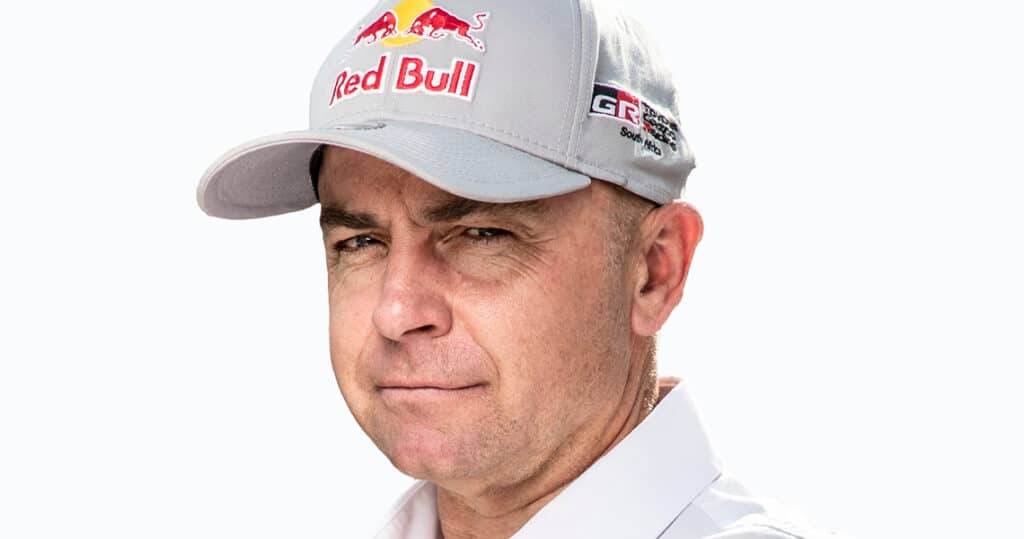 As most people start to wind down for the year, Toyota Gazoo Racing's Giniel de Villiers is gearing up for the 2021 Dakar Rally: a gruelling 12-day endurance race through some of Saudi Arabia's most challenging off-road terrain. A veteran campaigner of this mettle-testing event, with one victory already under his belt, the 48-year-old Stellenbosch resident is keen to return to the desert dunes for another shot at glory.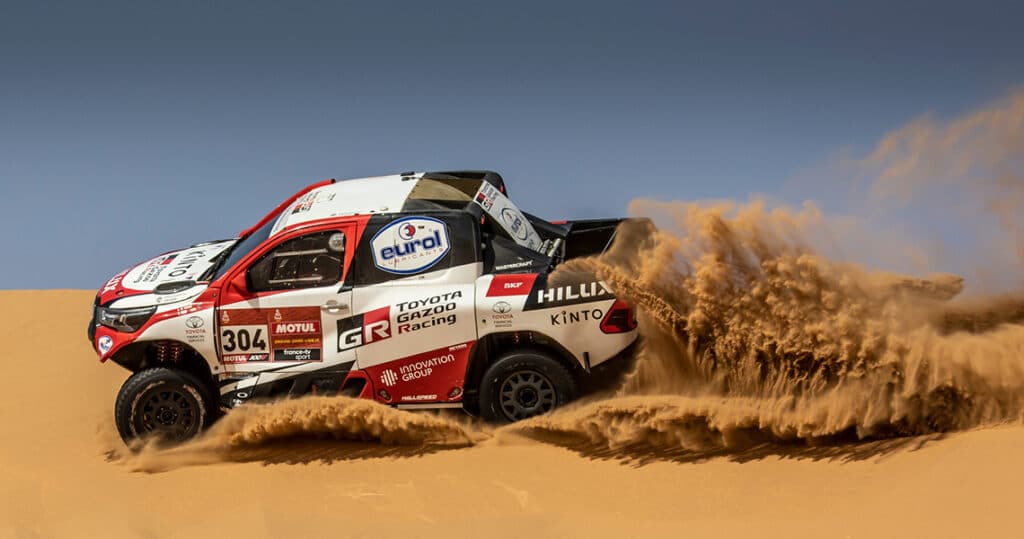 Proper preparation prevents poor performance – and De Villiers has been busy building up his strength and stamina. "You have to make sure you're in good shape – especially for a two-week race such as the Dakar," he says. "If you're not fit, you don't recover well, and then you start to take strain in the second half of the race. People don't realise how physical it gets in the car; how tough it is. What we do and how we race is completely out of a normal person's frame of reference. But many think it's just like driving a 4×4, and that you don't need to do much."
Study some of last year's in-car footage and you'll discover nothing could be further from the truth – the stresses placed on both car and crew are immense.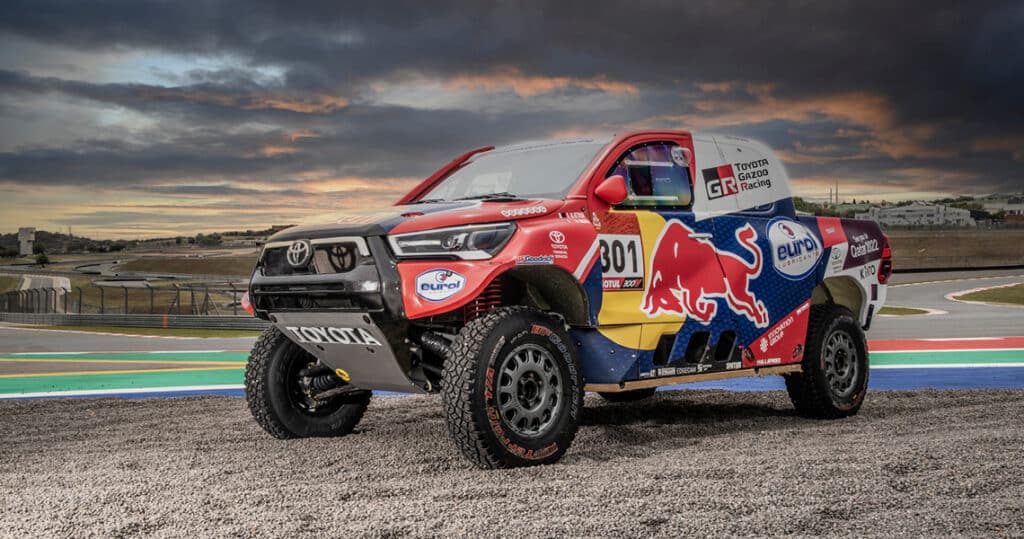 A strong driver and co-driver pairing – Alex Haro once again aids De Villiers with navigational duties – is an essential component of Dakar success. But so too is a competitive steed. Enter the newly fettled and race-winning Toyota Gazoo Racing Hilux, built at the team's headquarters near the iconic Kyalami Grand Prix Circuit in Johannesburg. "The Hilux has come a long way in terms of development, so it's a really nice car to drive," says De Villiers. "We recently came back from Walvis Bay for some final setup and testing, and the car feels really good."
The long-serving Toyota works driver explains that the mid-engined Hilux excels across a broad spread of racing disciplines: it's quick in a straight line, handles well, and is more than capable of shrugging off the bumps and jumps so typical of an average Dakar Rally stage. Even the cabin has been equipped to better deal with the unforgiving desert climate.
"We have an air conditioner!" says De Villiers. "We need one, because the engine sits in the middle, right next to our legs – and without air conditioning, the temperature gets up to 70°C. With the air conditioner on, we can probably get it down to about 40°C; maybe a little hotter when driving through the slower dune sections. We also have a filtration system, so no sand or dust enters the cockpit."
January 2021 will usher in De Villiers's 18th Dakar Rally appearance, making him one of the most experienced drivers in the field, and one of the few to have participated in the off-road racing's crucible across four continents: Europe, Africa, South America and now western Asia. There's no denying that this race is in his blood, etched into his DNA with myriad dirt-spattered memories of sunrises, sunsets, bivouacs, battles, crashes, victories, sweat, tears, blood, despair, elation and Champagne.
"The best part is when you win it – the rest is just details," he says. "I enjoy everything: I enjoy driving in the dunes; I enjoy driving on the roads. It's the whole adventure, the experience – getting to see new places and countries you'd normally never see. After winning it, those are probably my favourite things."
De Villiers and Haro will start their 2021 Dakar Rally campaign on 3 January. They will be joined by Toyota Gazoo Racing teammates Nasser Al-Attiyah and navigator Mathieu Baumel; Henk Lategan and navigator Brett Cummings; and Shameer Variawa and navigator Dennis Murphy.
For more information visit toyotagazooracing.com.
7 things you might not know about Giniel de Villiers
1. His everyday car is Toyota Land Cruiser 200 diesel.
2. He's a keen kitesurfer, and usually flies at Langebaan once the Dakar is over.
3. He isn't superstitious, and has no pre-race rituals.
4. His dad was heavily into motorsport and built him a go-kart when he was a boy.
5. He only started off-road racing in 2001. Before that, he was involved in circuit racing.
6. He won the South African touring car championship four times from 1997 to 2000.
7. He made his Dakar Rally debut in 2003.