As a kid, I travelled through the Kruger National Park regularly with my folks and late grandparents. And it was here — in what is today one of South Africa's biggest tourist attractions — that my love for the outdoors and wildlife was ingrained into my DNA. One of the most beautiful areas we ever visited was the region just north of the Luvuvhu River, and for many years I've tried to remember the exact location of some of the amazing landscapes and scenery paired with rare game sightings. This area is also a birder's paradise with many going specifically to find the elusive Pel's Fishing Owl.

The beauty of Pafuri Tented Camp
So, when an opportunity to visit the Pafuri region (the Makuleke Contractual Park) came our way, we grabbed the opportunity. The Makuleke area was forcibly taken from the Makuleke people in 1969 and the community was relocated to an area further west so that their original tribal areas could be integrated into the greater Kruger National Park.
In 1996, the Makuleke community submitted a land claim for approximately 23,500 hectares in the northern part of the park. The land was returned to the Makuleke people who chose not to resettle on the land but rather to engage with the private sector to invest in tourism and creating jobs, leading to the birth of several game lodges in the Makuleke Contract Park. One of these jewels is the Pafuri Tented Camp, part of the RETURNAfrica Group, on the banks of the Luvuvhu River — an absolute gem in the perfect location.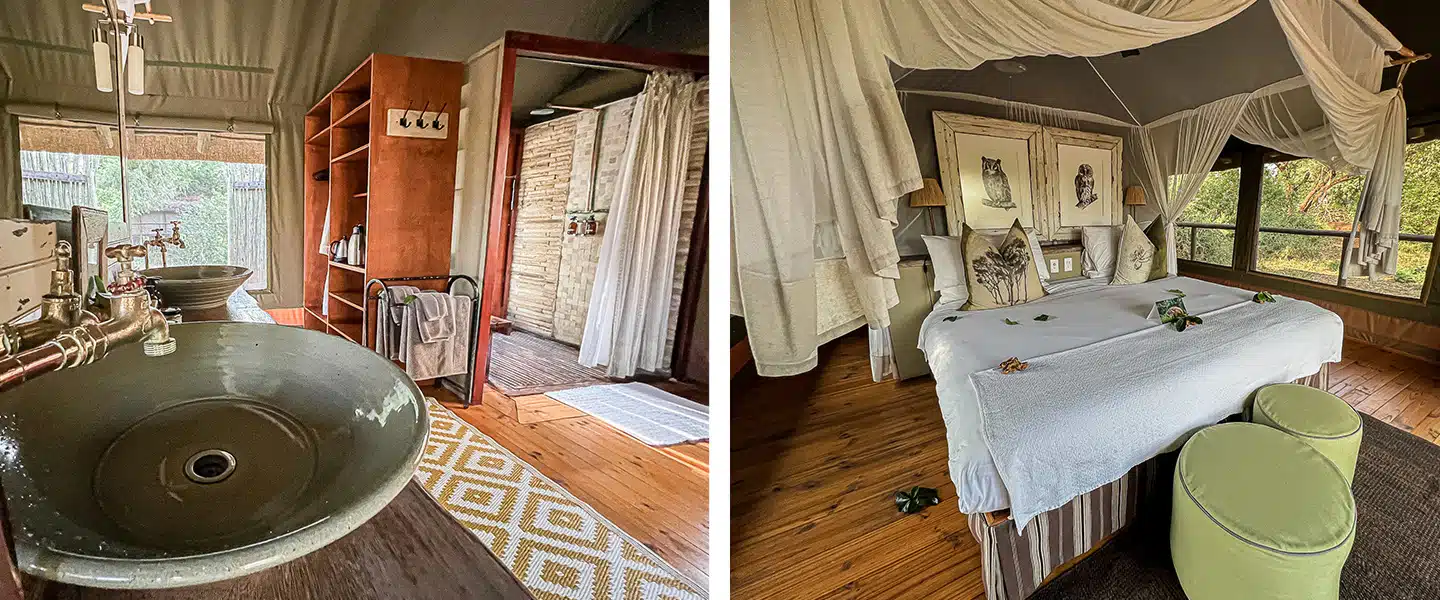 Our trusty steed on the road to the north of Kruger was the Toyota Land Cruiser Prado VX-L, which took us from Johannesburg up north to Makhado, where we headed east on the R524 through Venda and Thohoyandou (meaning the "Head of the Elephant"), the name of one of the VhaVenda Kings. The road from Makhado to Thohoyandou runs alongside the Soutpansberg Mountain range and the Prado handled the twists and turns with ease. Loads of vendors are dotted alongside the road providing a great opportunity to stock up on mangos, avos and a variety of nuts.