If I say "whale watching" — as a South African, what comes to mind? I'll bet you have a somewhat idealised vision of days spent on the Hermanus promenade as you keep an eager eye out to sea for signs of whales at play. Perhaps a breach in the distance or a corner of a tail fin closer to shore. You probably also only think of Southern Right whales. Am I correct? 
Well, what if I told you that Hermanus and the western coast of South Africa certainly don't have a monopoly on local whale watching? What if I told you that the story is bigger, including the Southern Hemisphere's largest erstwhile whaling station located right here in SA, with the area now a Whale Heritage Site dedicated to whale conservation? It's a story that many consider to be one of the most remarkable conservation success stories of our time.  
I recently travelled to Durban for the Welcoming of the Whales Festival 2023. It's a relatively new festival organised by community tourism organisation Sodurba, which is eager to spread the good news about humpback whales and encourage travel to their neck of the woods.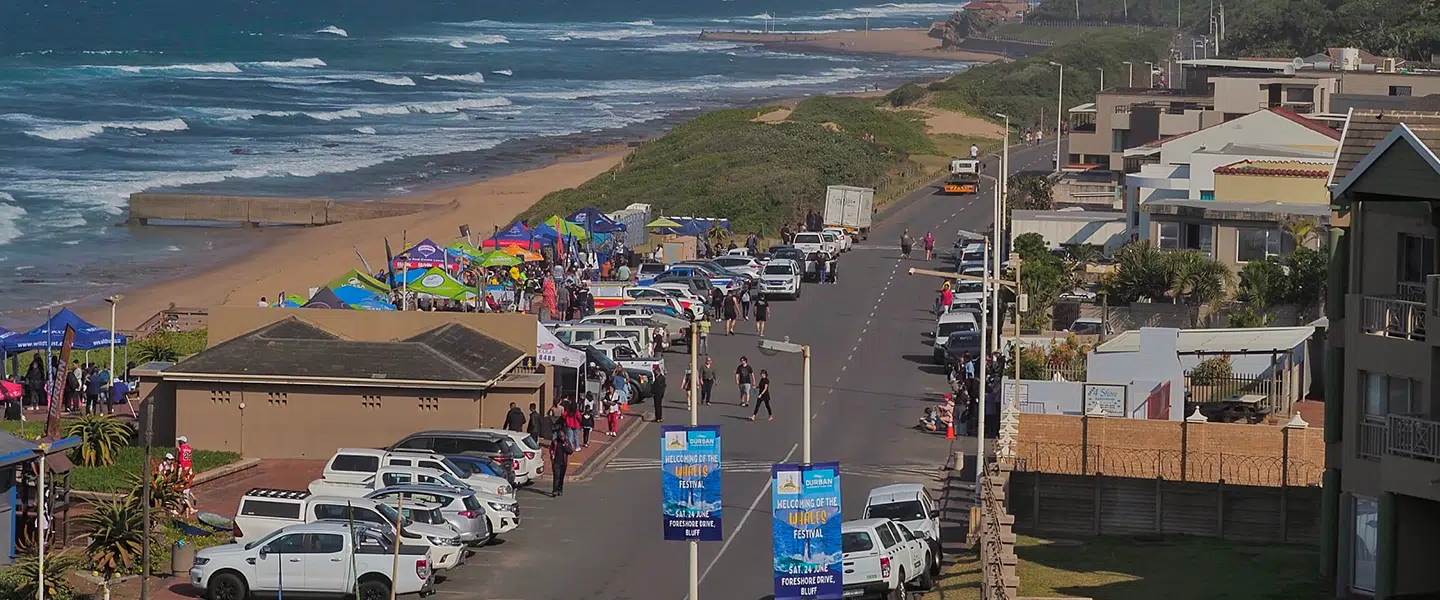 Whaling has occurred along South African shores and beyond, since time immemorial. Whales are rather predictable in their migratory routes and patterns, with certain species such as humpbacks, moving relatively close to the coastline, making them easy prey. In fact, by the early 1900s, it became common knowledge that more whales passed close to Durban's shoreline than any other coastal city in the world. Bones, blubber (oil), organs and baleen (whalebone) were harvested from the whales, with these magnificent creatures taken to whaling stations to be processed once caught. 
One such establishment was the Union Whaling Station, located at the Bluff, alongside Durban Harbour. Commencing operations in 1909, the business was to experience a never-ending rollercoaster ride of alternating success and misfortune as operations moved between profit and loss over the years. Various factors fuelled this ride, including a demand for whale oil to extract glycerol, which was used in the manufacture of dynamite during World War I, to increasing international pressure on the government during the 1970s to ban whaling along our coast. The 1930s would see an increase in pelagic whaling (the practice of catching and processing whales at sea on large factory ships), believed by scientists to be a major driver in the decimation of many whale populations, including humpbacks. 
The Union Whaling Station was closed in 1976, and a planned sale of the factory to the South African Navy fell through. Today, the old buildings stand in a somewhat sombre state of disrepair, the vegetation claiming back the various structures that once housed the Southern Hemisphere's largest whaling station.
The successful banning of whaling locally and an increase in pressure internationally to restrict it in the Antarctic have given these magnificent mammals the opportunity to recover their population numbers naturally. And while counting and estimating whale numbers is difficult, the humpback population was put at fewer than 600 in the late 1970s. But time has been kind to the humpback, and a 2018 study undertaken at Cape Vidal now puts the population at between 30,000 and 60,000. Who doesn't love a happy conservation story? 
In the spirit of promoting local tourism, Sodurba dug deep into the whaling heritage of the Bluff, establishing three whale-watching sites along a predetermined route. "In 2019, Sodurba established the Bluff as a joint-first Whale Heritage Site, through the World Cetacean Alliance, which aims to increase awareness around and conservation of cetaceans," shares Helga du Preez, Chairperson of Sodurba and my host for The Welcoming of the Whales festival.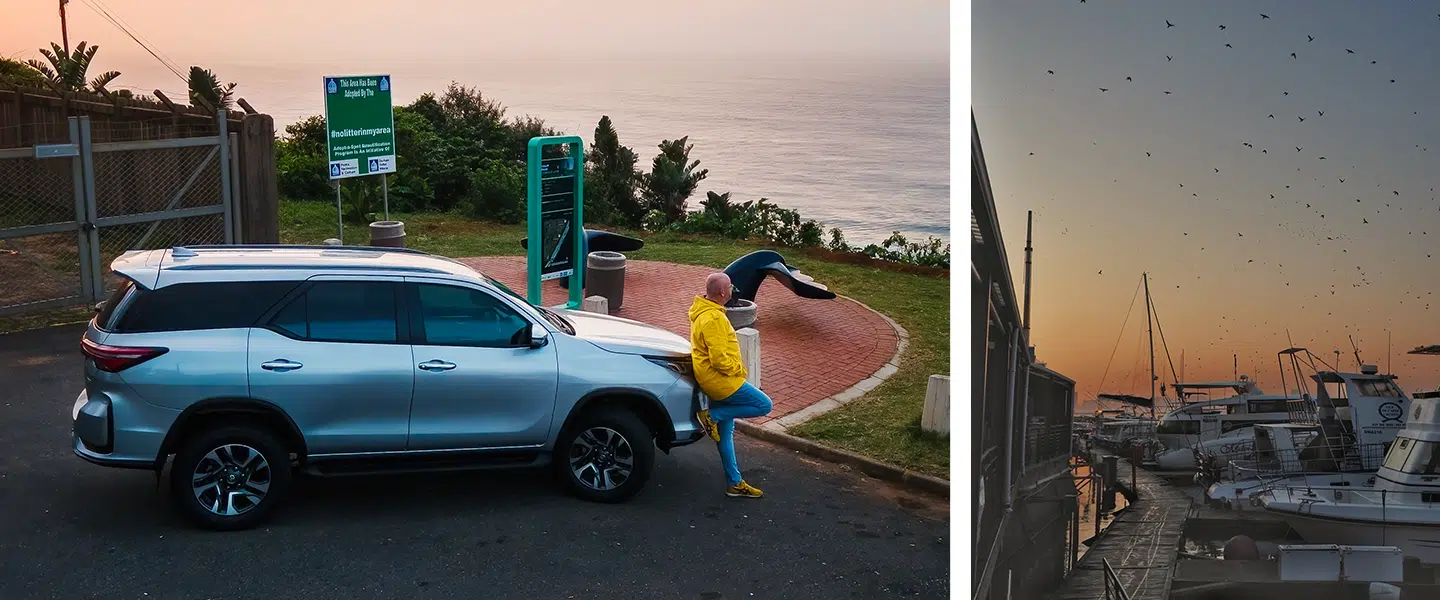 "The festival aims to educate both locals and tourists about the conservation of humpback whales while simultaneously offering a platform for our local businesses to sell their products," she explains. And by all accounts, the festival has been a remarkable success, with over 7,000 visitors exploring the festival routes set up between Anstey's Beach and Brighton Beach, with a strong focus on education.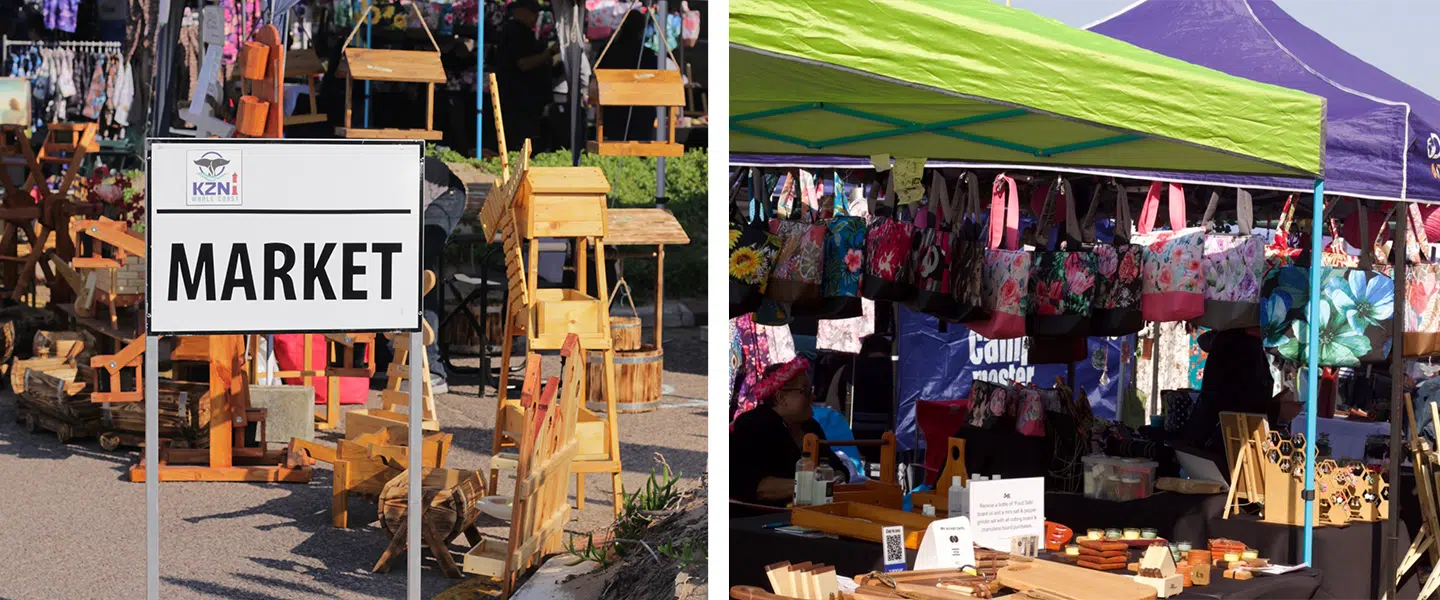 But the tour of the old whaling station, which Helga and her team are passionate about, has me most excited as, for me, that's where the real story lies. The ruins of the Union Whaling Station are now located on a military base and are notoriously difficult to access through legitimate channels. But Helga, a woman of strong resolve, has managed to arrange a tour, and roughly 60 of us arrive on a Sunday morning ready to explore. 
"What was once an area of carnage to cetaceans is today a place that employs locals through tours and provides insight to tourists about whaling back in the day and how to conserve cetaceans now," Helga explains. I note the now-familiar glint of passion in her eyes as we continue our chat among the ruins.  
The site is in urgent need of rehabilitation. It could so easily serve as a museum and tourist information centre to further drive the education and awareness efforts put in place by Helga. But for that to happen, a change in intention on the government's part is needed, and it's a battle Helga and her team are fighting. Walking past one of the buildings, I look back and see a painting of a large blue humpback whale on an exposed brick wall. The mammal looks sad, perhaps reflecting on what once was the order of business in this space, but for a moment, I sense we share the same sadness that more is not being made of the area.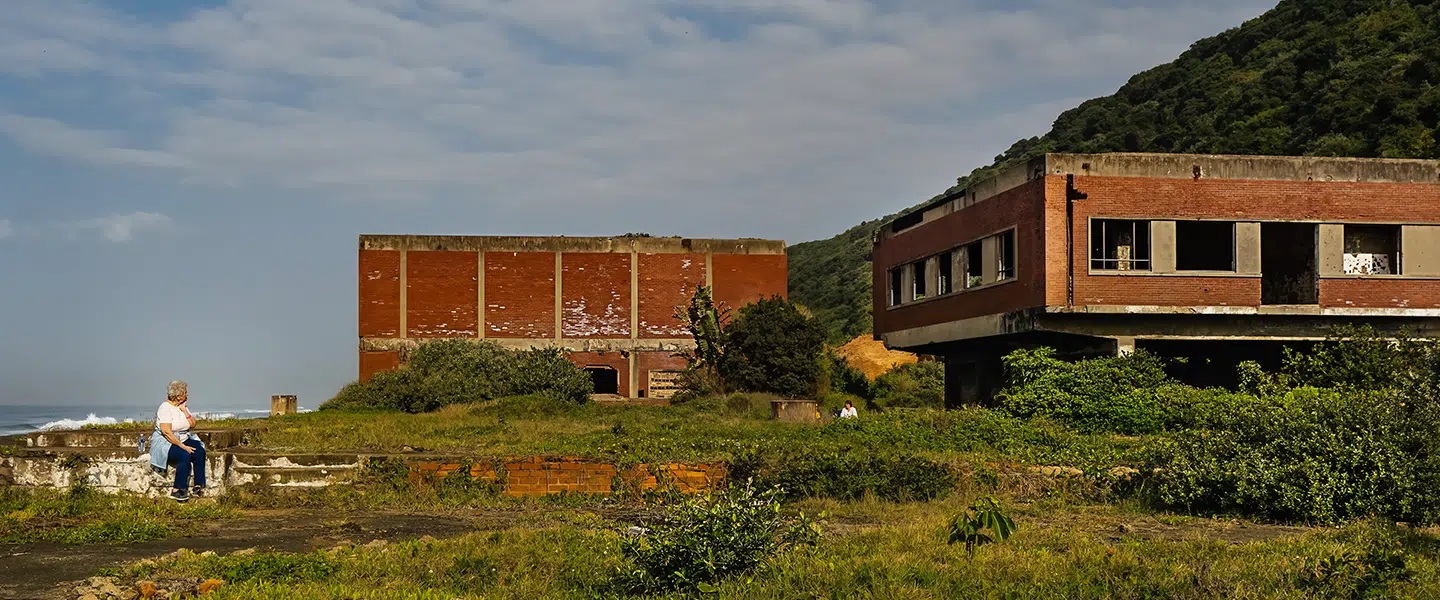 The whale watching season runs from June to November each year. The three whale-watching sites can be found along the Bluff on Airlie Road above Brighton Beach, along Netford Road, and above the Union Whaling Station ruins on Finnemore Road. To truly appreciate these magnificent mammals, book yourself on one of two daily whale-watching cruises operated by Isle of Capri Boat Cruises from Wilsons Wharf in the Durban Harbour.