Domestic hygiene has never been higher on the agenda. But it's not just your house that needs scrupulous cleaning – your car is one of the most tactile items you own.
During an average trip, you and your passengers touch many surfaces that attract dirt and germs, whether it's opening the door, changing gear, adjusting the aircon or switching the lights on. Ben Murphy, Toyota's professional car detailer, is responsible for keeping Toyota Great Britain's fleet of press vehicles cleaned and professionally maintained.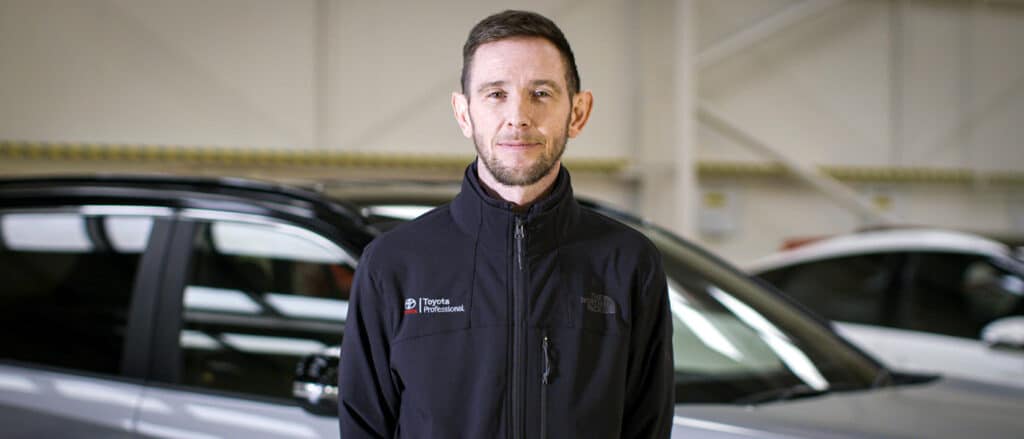 As well as ensuring high standards of vehicle hygiene, Murphy has to bear in mind that meticulous car reviewers expect every vehicle they assess to look and feel as good as new.
"I try to be as efficient as possible," he explains. "Our cars return to our press fleet garage from all over the country and I have to think – 'where have people touched?' For example, a driver will probably ap- proach the car with the key in their hand and pull on the door handle. Then there's the steering wheel and hooter, the gearstick and the rear-view mirror. The interior of the driver's door is a common touch point, especially on our press fleet cars, which are driven by many different people. Think about all the people who get in the car and use the controls to put the window down a bit."
Murphy also considers the dust caps, the bonnet and the head rests.
"The seatbelt is a key area. Everyone has to wear one when they get into the car, and the number of times you adjust that seatbelt depends on the size of the person in the car, so there could be two to three touch points just on the seatbelt itself. Also, the belt sits across you, so if you were to cough or sneeze there's a very good chance germs get on the seatbelt or the steering wheel."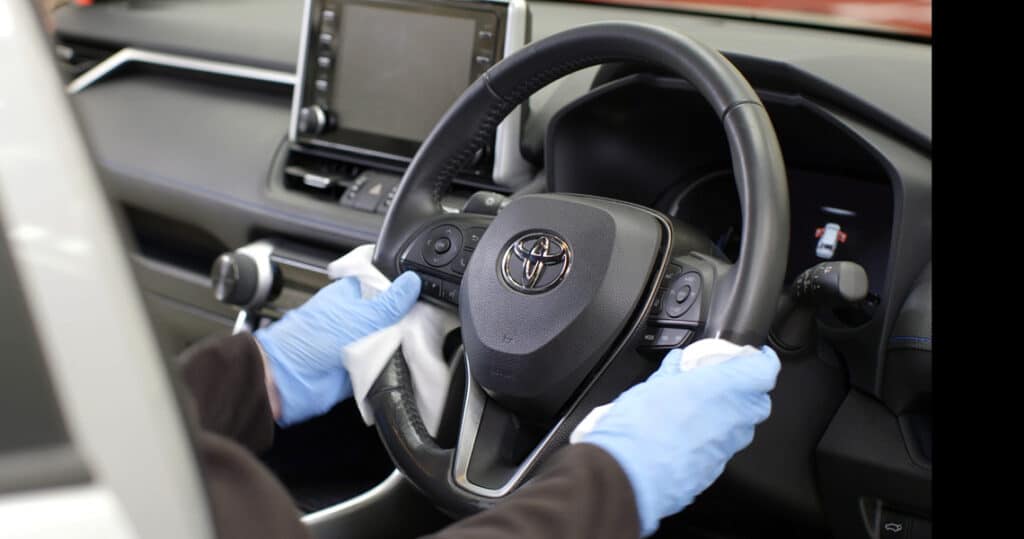 "MAKE SURE YOU WIPE EACH POINT AT LEAST TWICE IN A FORWARDS AND BACKWARDS MOTION."

WHICH PRODUCTS TO USE?
Although Murphy uses commercial products made specifically to clean cars without damaging leather or interior materials, bleach-free anti-bacterial wipes are the next best thing. "They're inexpensive and kill 99.9% of germs, so they're as safe and cost-effective as you can get without going out and buying a really strong cleaner.
"With a pack of wipes, a pair of gloves and a dry microfibre cloth, you can give most of the touch points a clean. Don't just give each area a quick wipe; make sure you wipe it at least twice in a forwards and backwards motion so you've cleaned it completely.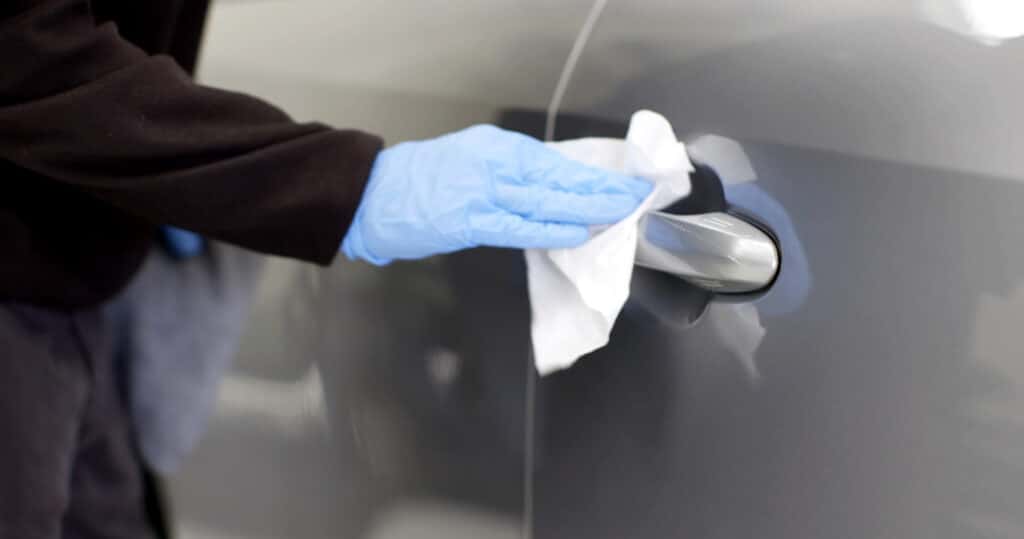 NOW WASH YOUR HANDS!
"I wear gloves during my working day and advise people to wear gloves if they are in a vehicle such as a rental car or a taxi. You don't know which areas of the car the previous occupants have touched and germs can stay on a spot for 72 hours. If kids are travelling in your car, there's every chance they've been wiping their hands on windows. Every time I remove my gloves I always give my hands a good wash."