HOT ON THE HEELS
Can you see yourself tackling a free-hand scale up a four-metre climbing wall? Or traversing a grip-intensive rig one metre off the ground, with only hanging ropes to pull your body from one end to the other? How about completing a 24-hour non-stop endurance course, covering 130km in the freezing cold of an Atlanta, Georgia winter? Now add some full-speed running carrying heavy sandbags.
Welcome to the sweat- and adrenaline-soaked world of obstacle course racing (OCR) athlete Thomas van Tonder.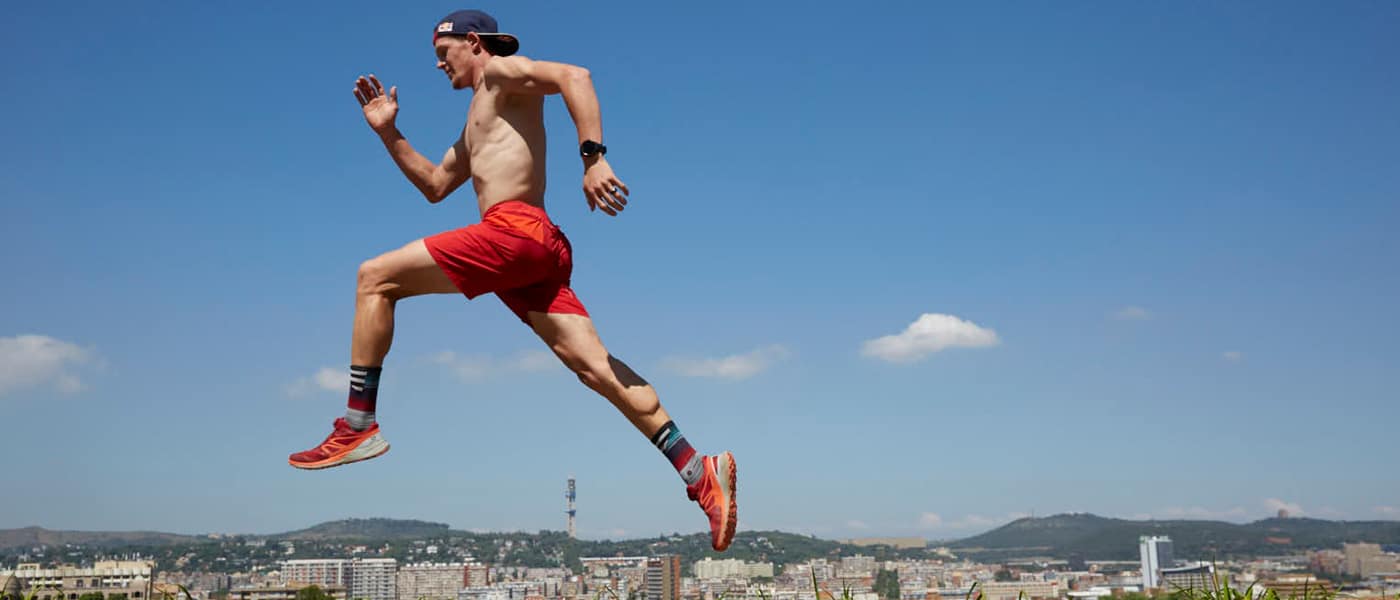 "Obstacle course racing is a weird thing to imagine someone doing professionally," Thomas says. "Locally, it's not as big as it is in Europe and the US, but it's the fastest-growing sport in the world."
Born and raised on a farm in Johannesburg, Thomas and his family moved to Hartbeespoort when he was in high school and he's lived there ever since. "I'm an adventurous, outdoorsy per- son, so it suits me. It's a beautiful, athlete-friendly town and keeps me focused on my sport. When I go out and train every day, it's a lot easier to find good trails."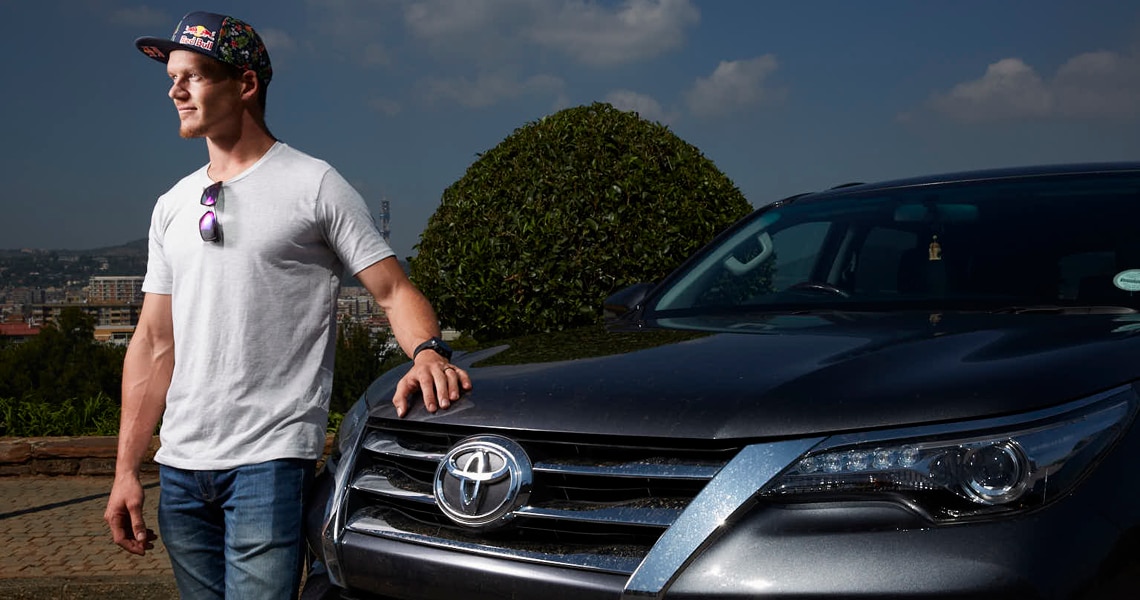 But when Thomas seeks out a bit more of an urban buzz, his first port of call is Tshwane, where you'll often find him weaving his way around the Jacaranda city in a super-fresh, fully kitted chromium silver 2.8-litre Toyota Fortuner. The powerful SUV closely resembles Thomas's nickname, Beastmode, given to him by an Olympic commentator. The nickname speaks to the last part of a race, when winning is a matter of which athlete wants it the most.
"Usually the bigger, more challenging obstacles are at the end and everyone is exhausted. Beastmode is a zone of hyper focus. It's mental lockdown. When things get really tough, some athletes break and others endure, even if you're all tired and hurting the same. It's a massive mental game."
Thomas's OCR journey began in 2013, when he first entered the Toyota Warrior Race, Africa's biggest OCR event. "It was a blast. I like adventure, but I'm not an adrenalin junkie. I'm not one of those who'd do a handstand at the edge of a building." And yet his tenacious spirit led him straight to an obstacle course race – for fun – with friends. Thomas opted for the non-competitive category, starting 10 minutes behind the competitive category contenders, and beat almost every- one by placing second overall. Following this, he went on to bag three consecutive wins.
"That was my lightbulb moment when I realised I could be really good at this. The possibility of being the best in the country was mind-blowingly motivating."
Two years later, after leaving a full-time job in construction, he finished sixth in his first year at the OCR World Championships and eighth in his second. To put that into perspective: that's two years of placing in the top 10 worldwide! Just last year, he finished in fourth place, missing third place by only nine seconds."That made me think about not only being the best in the country, but the best in the world."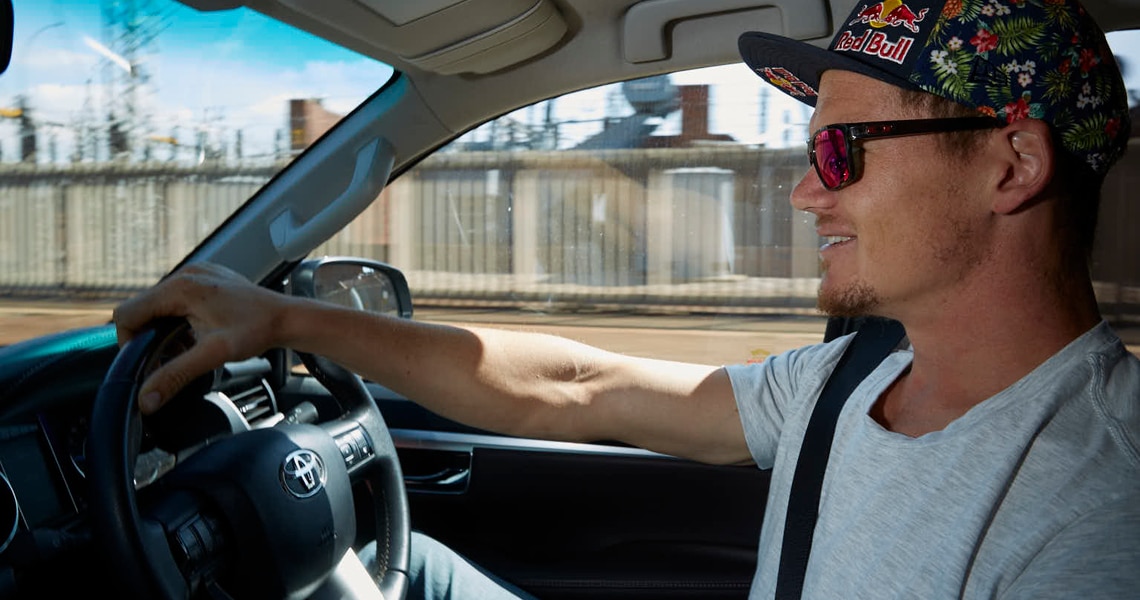 To date, Thomas is the first OCR brand ambassador for the Toyota Warrior Race and, in a world-first for OCR and Red Bull, he recently signed as the brand's first OCR athlete to represent the brand locally and internationally. And even though he's one of the best OCR athletes globally, he's more motivated than ever to excel. "The wolf at the bottom is always the hungrier one. Finding motivation and maintaining that mental drive that you had when you weren't one of the best can be a challenge.You can train hard, but you always need to reset your focus and goals." There's no doubt, he's hot on the heels of being number one worldwide.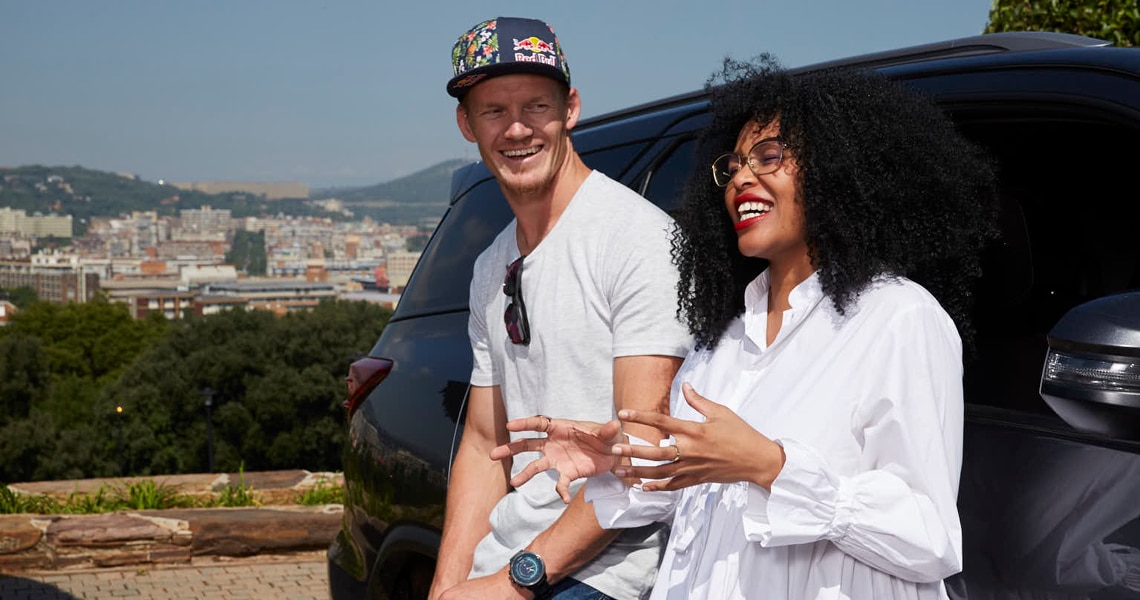 DO TSHWANE LIKE A CHAMPION
Tshwane is OCR athlete Thomas van Tonder's favourite stomping ground and these are some of his favourite places to eat, train and relax.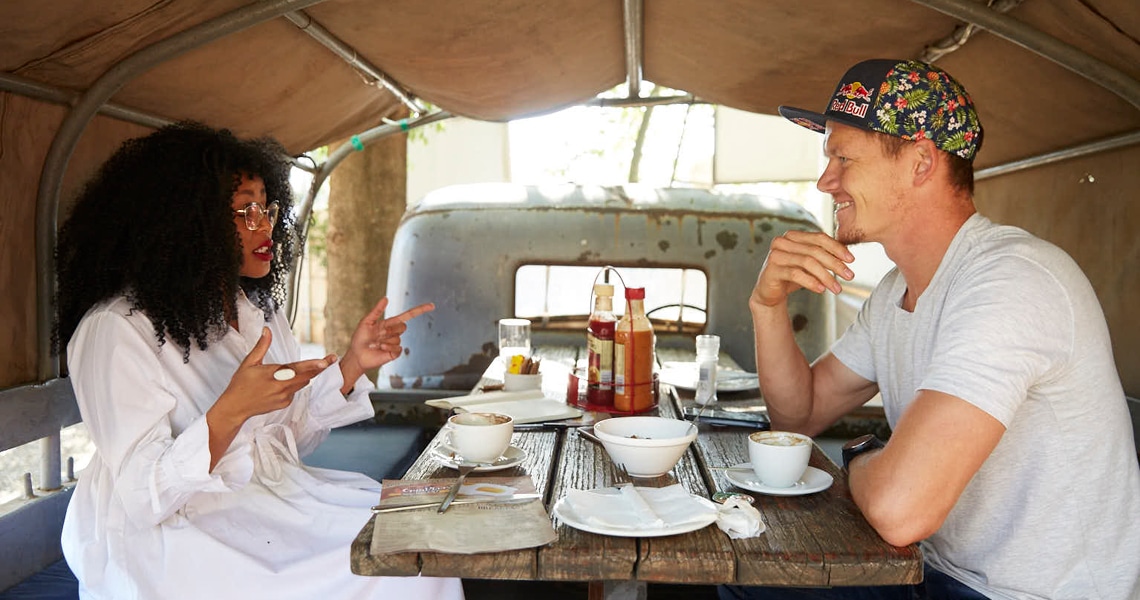 TRAIN
UNION BUILDINGS
Government Avenue, Pretoria, 012 300 5200
If you like your training backdrop to feature a city landscape, try the Union Buildings. Running up and down the stairs offers a solid cardio workout, with panoramic views of the city being your reward.
PRETORIA NATIONAL BOTANICAL GARDEN
2 Cussonia Avenue, Brummeria, 012 843 5172
Situated in the eastern suburbs of Tshwane, the Pretoria Botanical Garden is my top pick for a calm run. It offers the best of both worlds – you get to feel as though you've left the city, without actually leaving the city.
BOUNCE MENLYN MAINE
Level 2, Central Square, Amarand Avenue,Waterkloof Glen Extension 2
Who wants to feel like a child again with some extreme bouncing fun, while keeping fit? Bounce is a large indoor trampoline park and is also home to South Africa's biggest trampoline. For a fair mix of work and play, I used to holding training sessions here through my OCR coaching company, WarriorFit.
Corner Terblanche Street and Codonia Avenue,Villiera,
012 333 2117
Oppiplaas is one of a few restaurants where you'll find kaiings on the menu. Think bite-size pieces of crackling, but softer, fattier, richer and rendered crisp in the oven. It's an indulgent dish that I can't resist once in a while, served over a bowl of piping hot pap – as a not-so-modest breakfast side dish.
MUSTANG SALLY'S PUB & DINER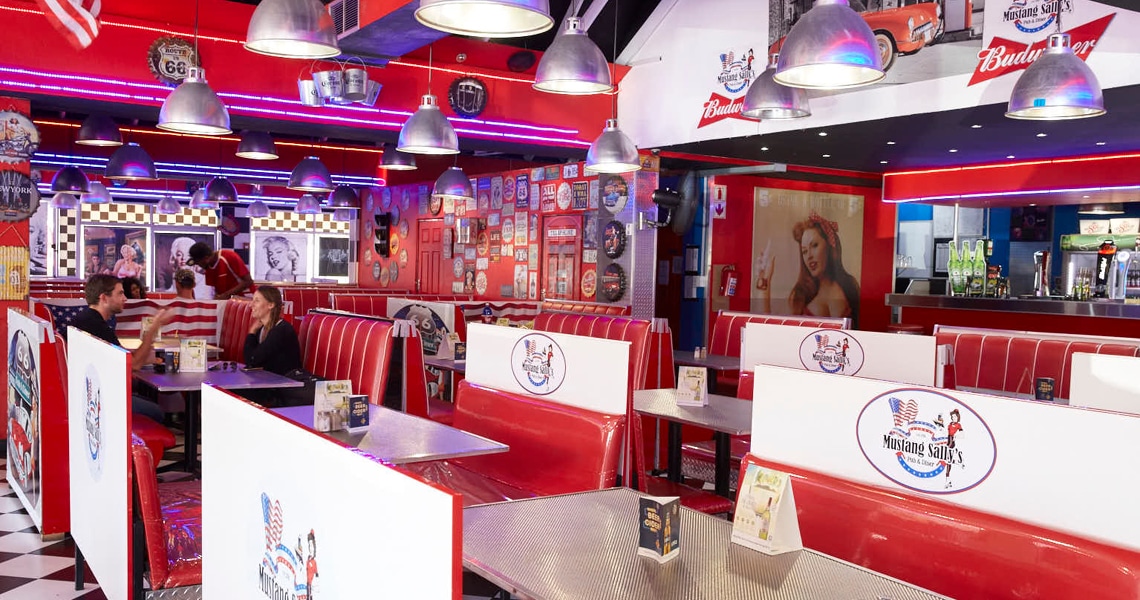 1319 Pretorius Street, Hatfield, 083 535 4797
What does an OCR athlete's diet look like? For me, it's a balance of vegetables, protein, fats and carbs and keeping sugar at a minimum – until cheat day, that is.At this retro all-American pub & diner, one of the must-tries is a giant salted caramel "frenzic shake", topped with a doughnut and ice-cream tower, smothered in caramel popcorn.
BLUE CRANE RESTAURANT & BAR
156 Melk Street, Nieuw Muckleneuk, 012 460 7615
Head here for some tranquil sundowners on a sundeck, over- looking the Austin Roberts Bird Sanctuary dam, or a Sunday lunch buffet of local and traditional dishes.
RESTAURANT MOSAIC
The Orient Boutique Hotel, Francolin Conservation Area, Crocodile
River Valley, Elandsfontein, 012 371 2902
For special occasions, this award-winning restaurant tops the list for modern fine dining in Gauteng, with an impressive wine list too. It's like one of those Parisian Belle Epoque restaurants, making it the perfect spot for an intimate, romantic date night.The new seasonal Elements of Nature menu for autumn is a food lover's dream.
DRINK
CAPITAL CRAFT BEER ACADEMY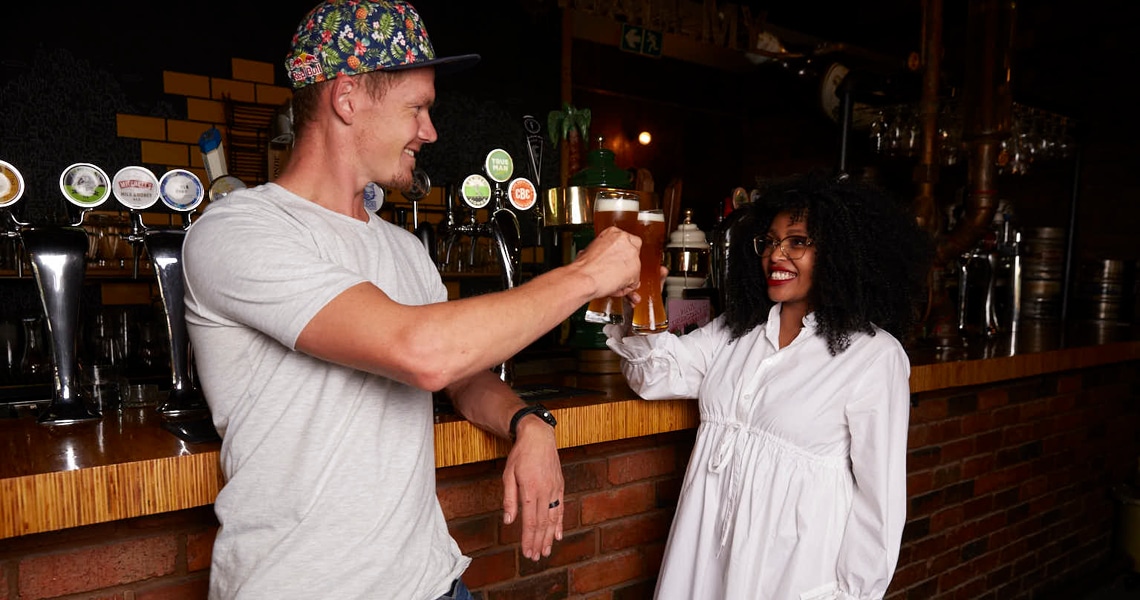 Shop 20, Greenlyn Village Centre, corner Thomas Edison Street and 12th Street East, Menlo Park, 012 424 8601
When I'm not coaching, kayaking, rock climbing, cycling, paragliding or eating oversized milkshakes on cheat days, you can find me having the occasional beer with my friends at Capital Craft. It's craft beer only – CBC Amber Weiss.
COFFEEWORKS LYNNWOOD CYCLERY
Shop 1A,Willow Way Centre, Lynnwood Road, Pretoria East,
012 348 3132
This premier cycling shop is one of the biggest in South Afri- ca, and which is also run and owned by my first OCR coach. He taught me a lot about how to train for OCR events, so I love visiting.The coffee is great for an overdue catch up.
PLAY
VOORTREKKER MONUMENT AMPHITHEATRE
Voortrekker Monument Heritage Site, Eeufees Road, Groenkloof, 012 326 6770
I really enjoy photography, landscape painting and making music with my three brothers. Music helps me zone out of everything and everyone and get into my own space. One of my best places for live music is this Amphitheatre, where I'd love to see Monarch or Imagine Dragons perform.
THE DITSONG NATIONAL MUSEUM OF NATURAL HISTORY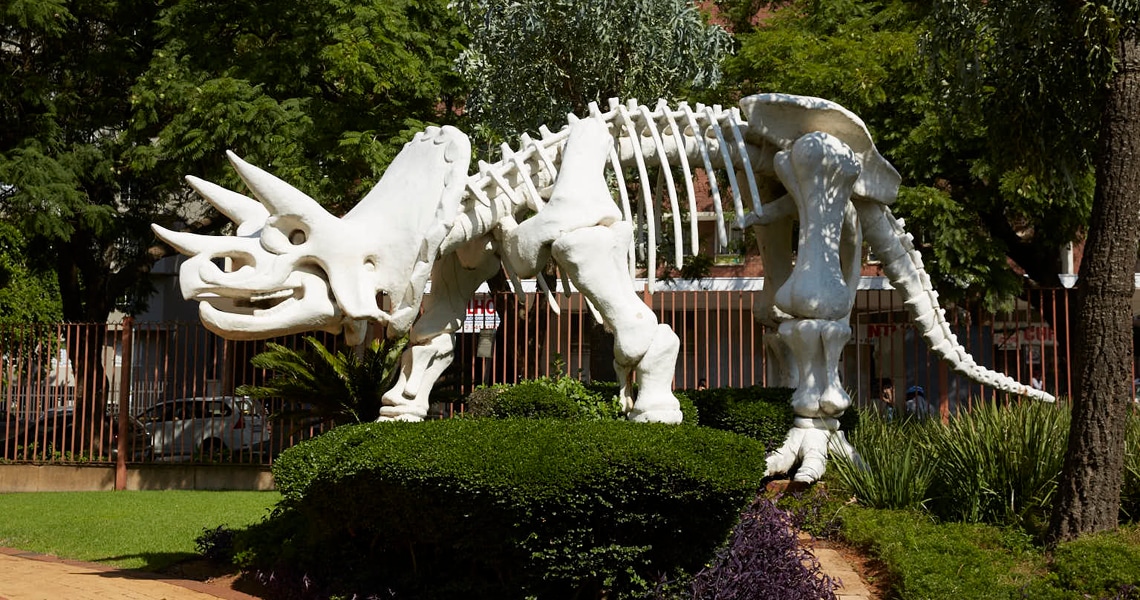 432 Paul Kruger Street, Pretoria Central, 012 492 1358
Covering fauna and flora, paleontology, military and cultural history, geology, anthropology and archaeology, the Museum of Natural History is where I'd go for some cultural enlightenment in the heart of Tshwane's CBD.
SHORT LEFT
AERIAL CABLEWAY HARTBEESPOORT
Plot 3, Melodie Agricultural Holdings, Hartbeespoort, 012 253 9910
A quick 45-minute drive from Tshwane is my home base in Hartbeespoort. If your energy levels are up for it, ditch the cable car ride to the top, make a run for it – be warned, it's a crazy climb! Then reward yourself with something tasty at the scenic restaurant.You'll see views of the Magaliesberg, Hartbeespoort Dam and surrounds.
KHOLEKA KHUMALO