Gauteng may be South Africa's tiniest province, but dynamite comes in small packages – and, as the country's powerhouse, Gauteng has loads to offer.
This is especially true when it comes to heritage sites. Their respective stories span billions of years, from the distant past to our most recent struggles, so there truly is something for everyone.
Pack the crew into the car and explore your own backyard, starting with these history-rich places.

The Satyagraha House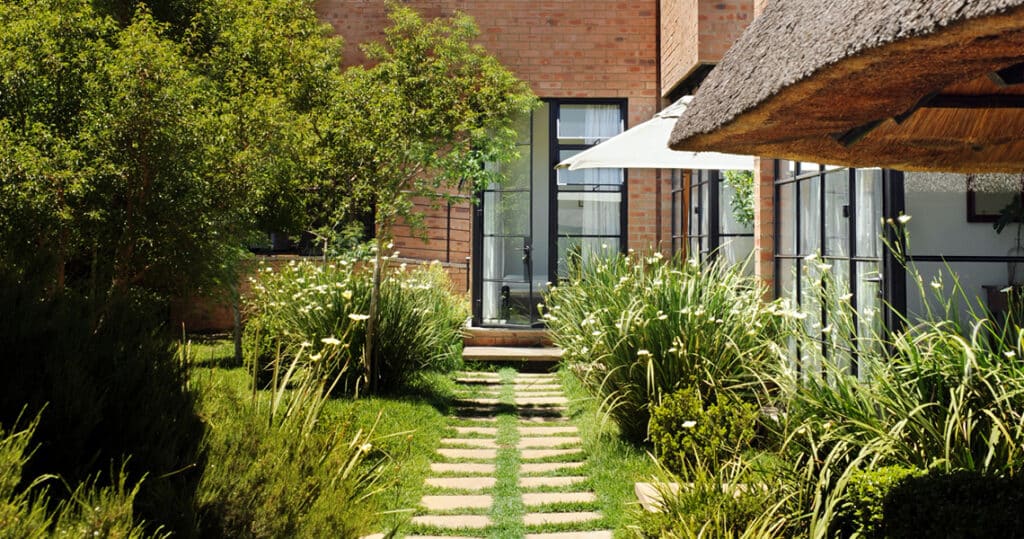 You might not know that Mahatma Gandhi had such a long association with South Africa, but the international icon called our country home for 21 years, 18 of which he spent living in Johannesburg. It was his time in the then-racially segregated city that shaped the man who would eventually lead India to independence.
It's not surprising, then, that Joburg has a number of memorials honouring Gandhi. One of these is his former home, the Satyagraha House, located in the verdant suburb of Orchards, and named after a Sanskrit word and Gandhi's passive-resistance philosophy. The thatched home was designed by prominent architect and close friend of Gandhi, Hermann Kallenbach, in the early 1900s. The Satyagraha House is now a small boutique hotel and museum, and visits can be organised on request.
Hot Tip
Book a delicious vegetarian lunch – best enjoyed under the Pride of India tree.
Constitution Hill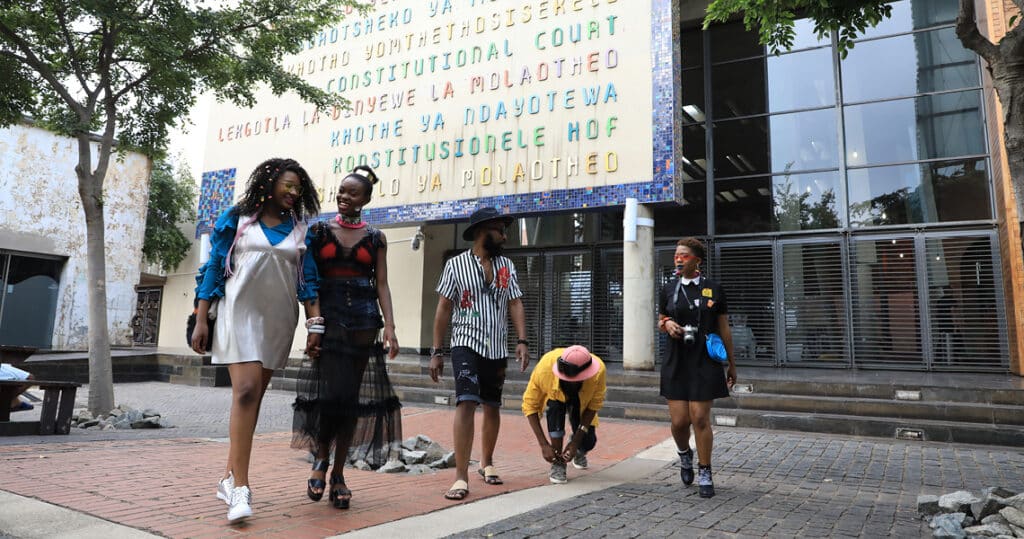 You'll find Constitution Hill on the northern edge of the Johannesburg Inner City. Often called the "Robben Island" of Johannesburg, the national heritage site comprises a historic fort as well as a former women's jail and black male prison. Ex-inmates of the defunct prison include Nelson Mandela, Albertina Sisulu and Robert Sobukwe. Equally significantly, the hill is now home to the Constitutional Court – the highest court in the country, charged with protecting South Africans' constitutional rights. The court building, which is open to the public, is a fantastic example of contemporary local architecture; it also houses a celebrated art collection that includes works by William Kentridge, Dumile Feni and Walter Oltmann. Tours focusing on the prison and court buildings are offered daily.
Hot Tip
Make sure you climb to the top of the Old Fort to soak up great city views.
Cradle of Humankind: Maropeng and Sterkfontein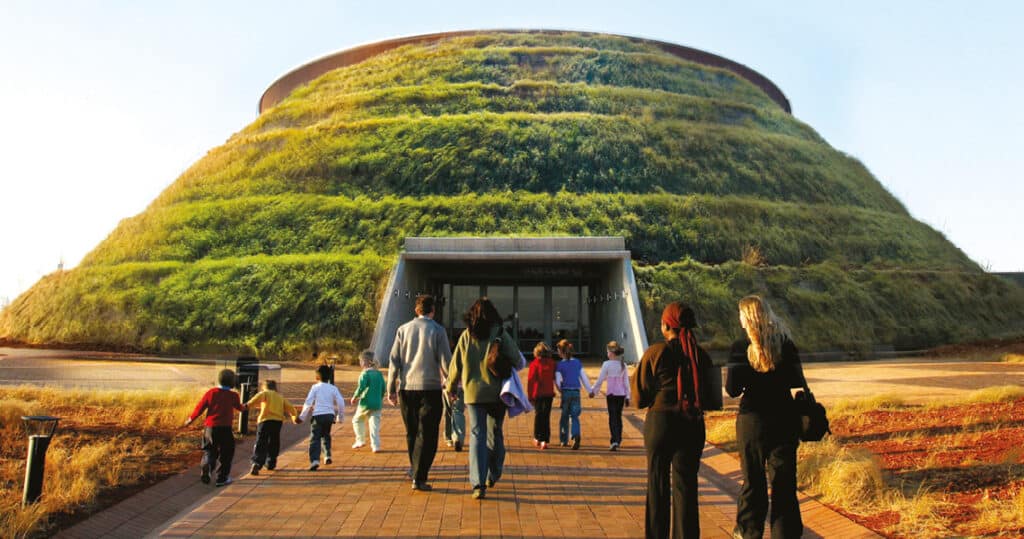 The Cradle of Humankind is a UNESCO World Heritage Site only an hour's drive from both Johannesburg and Pretoria. It's made up of a number of caves that run across a large distance, many acting as time capsules to preserve the remains of our ancestors and other materials dating back millions of years. In fact, the Cradle has produced one of the largest hauls of early hominid fossils ever found anywhere in the world. Major discoveries include Mrs Ples, Little Foot and, more recently, Homo naledi. Visitors can do a guided tour of Sterkfontein Caves, which are still being actively excavated – so you may even glimpse a paleoanthropologist hard at work. The kid-friendly Maropeng Visitor Centre is seriously worthwhile, and there are good restaurants in the surrounds, so factor those in too.
Hot Tip
Maropeng regularly holds temporary exhibitions of real fossils, from insects to dinosaurs and everything in between.
Liliesleaf Farm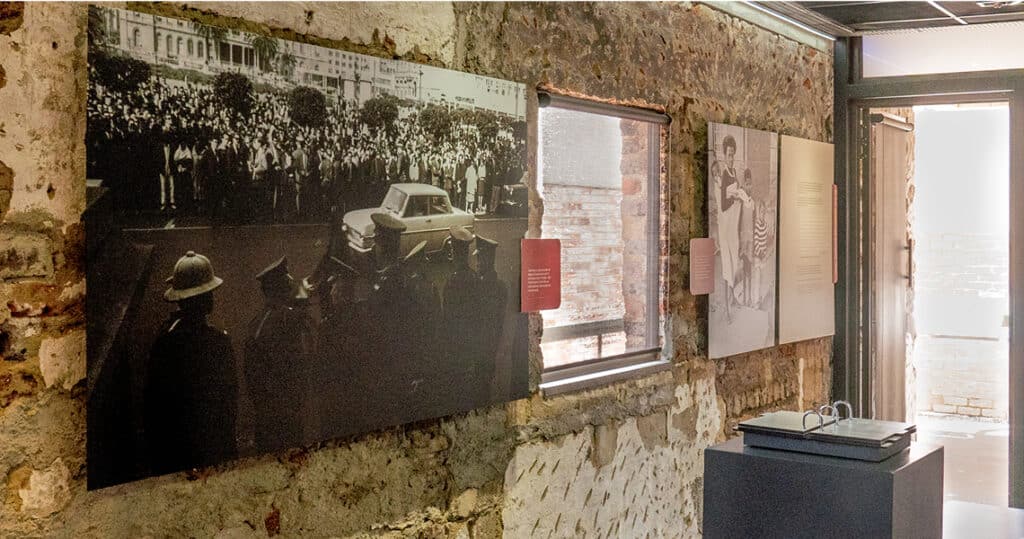 Tucked away in residential Rivonia, Liliesleaf Farm is one of Johannesburg's most surprising spaces. From 1961 to 1963, the then-farm was the secret headquarters of the African National Congress (ANC) and the Communist Party, as well as the birthplace of the ANC's military wing, Umkhonto we Sizwe. That is, until July 1963, when the apartheid police raided the site and arrested the "who's who" of the liberation movement, including Walter Sisulu and Govan Mbeki. And although one-time resident of Liliesleaf Nelson Mandela was already in jail serving time for another offence, the evidence uncovered at the site helped put him and his co-accused in jail for nearly three decades.
Liliesleaf has, in recent years, undergone an extensive restoration, and now boasts a visitors' centre, an archive and numerous original historic buildings, in which its story is told through the memories of those involved.
Hot Tip
Don't miss the Africa Hinterland safari vehicle in the Umkhonto we Sizwe exhibition. The video footage and interviews surrounding its use in the armed struggle will knock your socks off.
Regina Mundi Church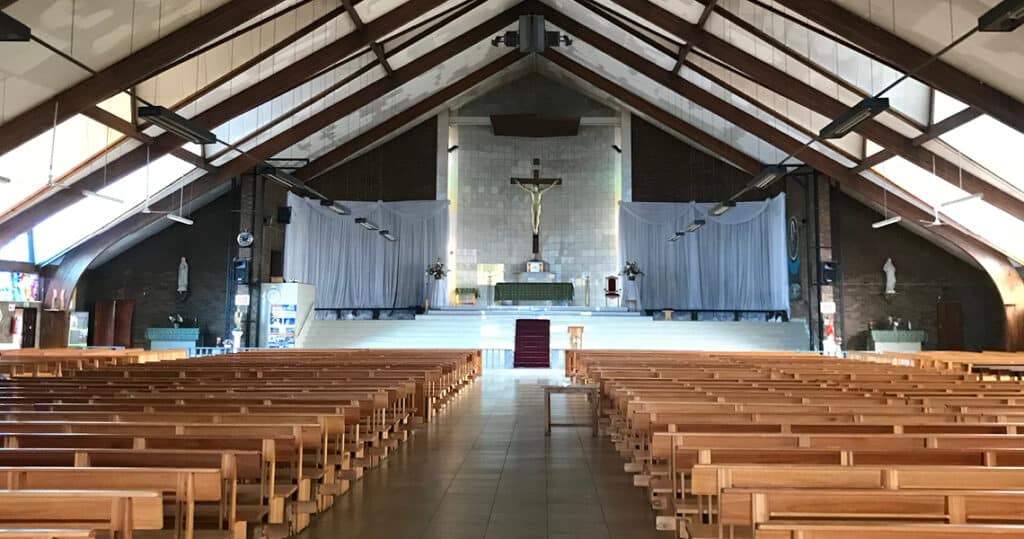 Soweto, South Africa's largest township, boasts many fascinating museums and historic sites – including Regina Mundi Catholic Church. Built in the 1960s, the church is fondly known by locals as "the people's church" or "Soweto Parliament", as a result of the crucial role it played in the anti-apartheid struggle. At a time when large gatherings were banned, Regina Mundi became the space for political funerals and meetings. During the Soweto uprising of 1976, students flocked to the church, which opened its doors as a place of safety. After the end of apartheid, it was fittingly chosen as the venue for the Truth and Reconciliation Commission. Today, Regina Mundi is a working church but is open daily to visitors, who come to learn about its rich history and to see its intricate stained-glass windows and painting of the "Black Madonna".
Hot Tip
Regina Mundi houses a small permanent photo exhibition titled "The Story of Soweto", which includes several iconic South African photographs by Jürgen Schadeberg and Bob Gosani.
Freedom Park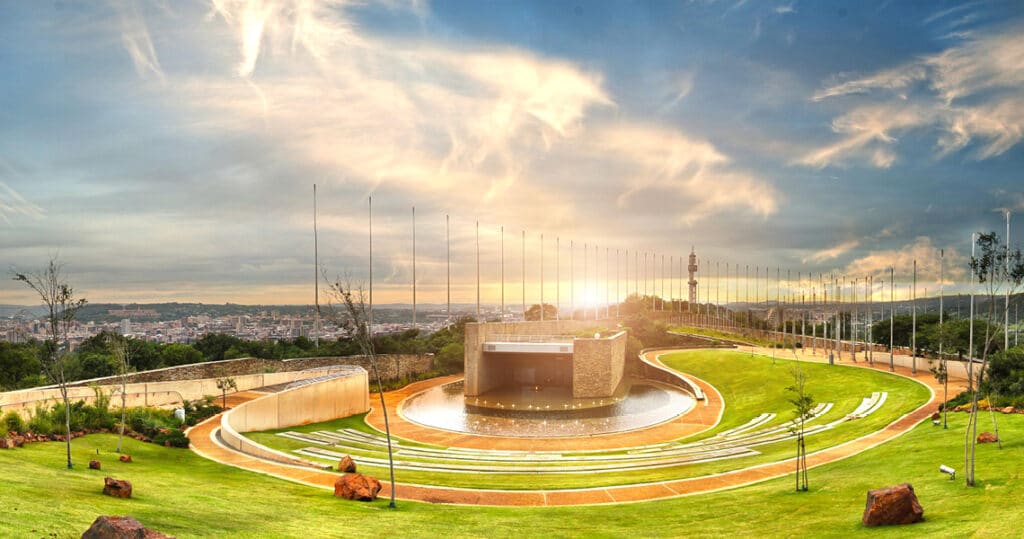 Freedom Park sits atop a hill with sweeping views of Pretoria. This jam-packed museum tells our story, from the dawn of humanity and our origins, through pre-colonial, colonial and apartheid times, all the way to the modern day. That's about 3.6-billion years of history at one beautifully curated spot – plus, it looks at our nation's diverse people and common threads too.
Hot Tip
Visit the striking hilltop memorial, which includes a 697-metre long wall of names to honour those who contributed to our liberation. There's also an impressive sculpture made up of almost 200 ascending metal reeds, some up to 32 metres high, that signifies the rebirth of the South African nation.