Discover a new connection to nature when you meander through some of the most fragrant and fantastic gardens in the country.
Kings Walden garden manor
Tzaneen, Limpopo
Enjoy a glass of wine while exploring this enchanted, rambling estate with its fountains, romantic walkways, moss-covered stonework and seasonal masses of colour. Elsie Tooley founded this English garden in the 1930s, and her daughter Tana Hilton-Barber (nee Tooley) coaxed it into notoriety. A series of quiet paths lead past trickling fountains, ornamental ponds, fragrant plantings and chattering monkeys that swoop through the trees to white gardens filled with iceberg roses, azaleas, camellias and zebra grass. A cool sunken garden, with a dark pool surrounded by lilies and huge tree ferns, offers refuge – and at the heart of this wonderland, two giant concrete sphinxes gaze out over an ornamental lake.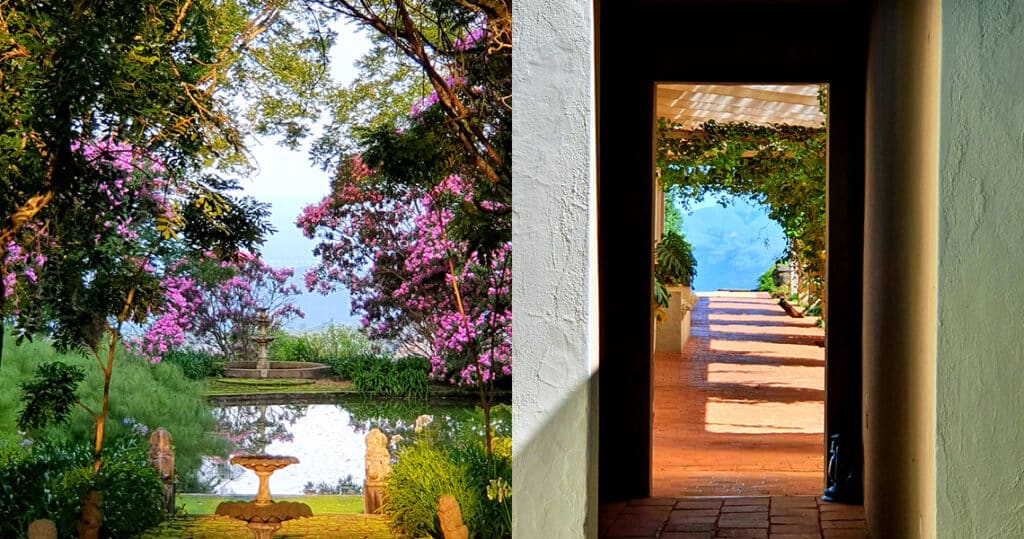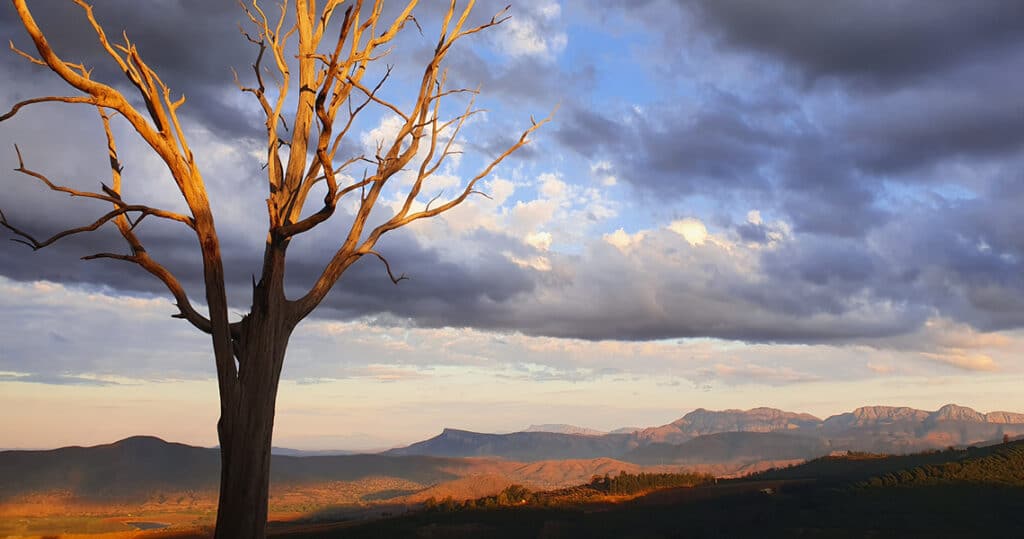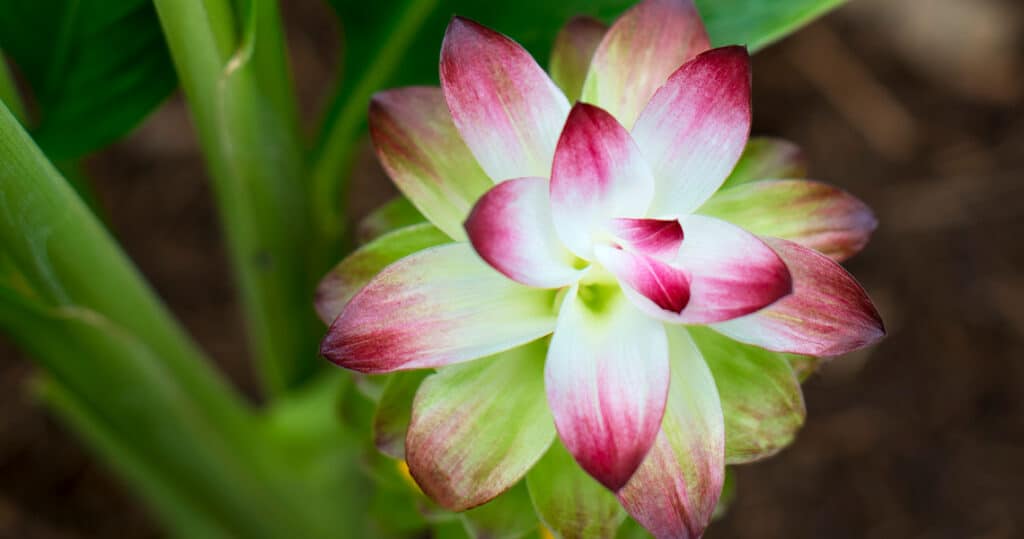 Unique feature
A ghostly blue gum tree, struck by lightning the night Elsie died, stands white and bone-dry against the backdrop of the Wolkberg mountains.
Babylonstoren
Simondium, Western Cape
Be transported to an age when Cape Town was a trading station, supplying fresh vegetables and fruit to ships sailing between Europe and Asia. This world-renowned, 200-hectare farm is one of the oldest Cape Dutch farms, and consists of 15 separate yet interlinked garden clusters. Designed by French architect Patrice Taravella and inspired by the fabled hanging gardens of Babylon, it is home to more than 300 types of edible or medicinal plants. Expect vegetable areas, stone fruit, nuts, citrus, berries, herbs, bees, ducks and chickens, a prickly-pear maze, and more.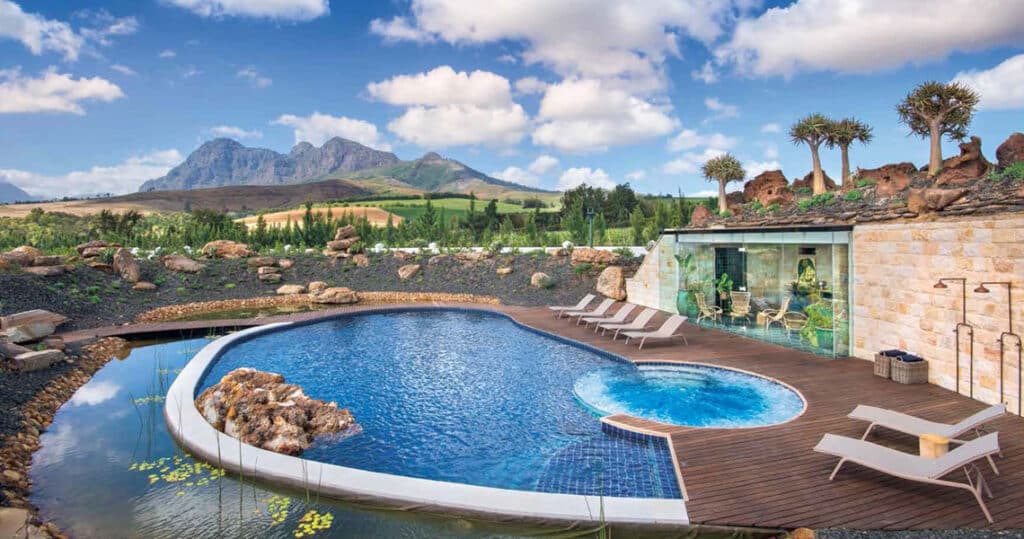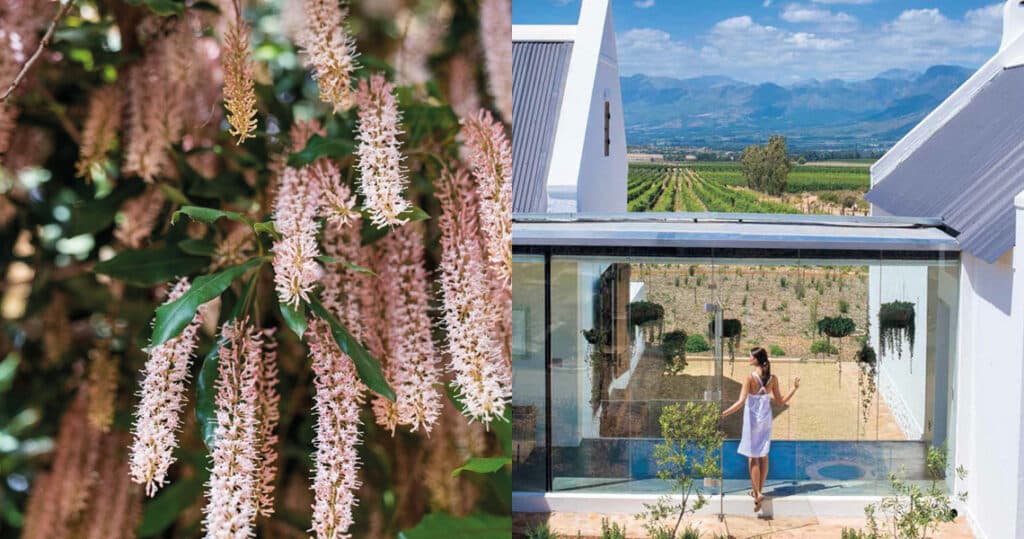 Unique feature
In spring, 7  000 clivias bloom down by the stream, where a secluded path runs in the shade of wild olives and oaks.
Waterfall Retreat & Environmental Centre
Waterfall, KwaZulu-Natal
This Zen paradise boasts unrivalled views of the cliffs and protected grasslands of the Nkutu valley, as well as a web of streams and waterfalls. Peppered with sculptures and crisscrossed by fern-fringed secret pathways, it's a well-preserved indigenous oasis and spiritual retreat. Here people or all religions, cultures and nationalities are encouraged to meet in peace, harmony and mutual respect.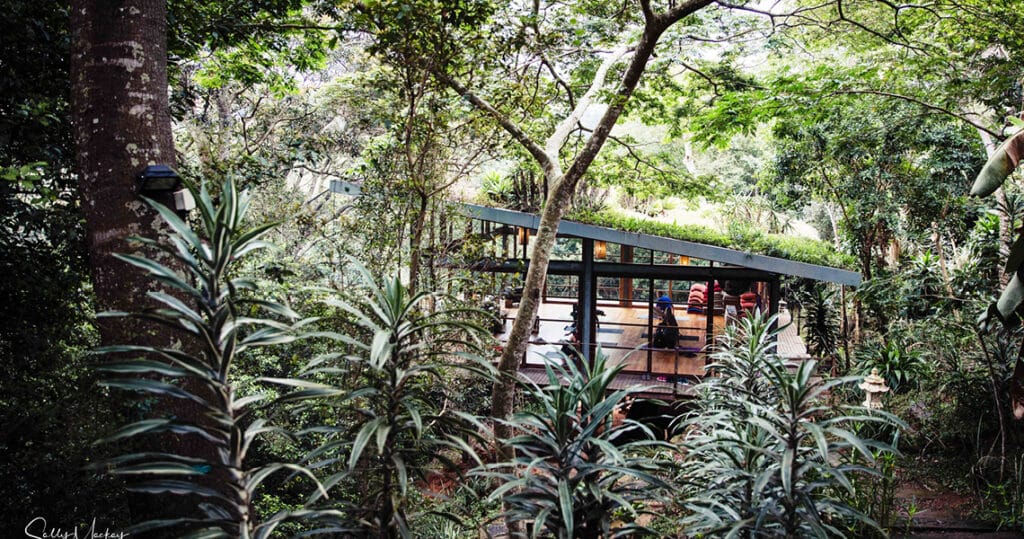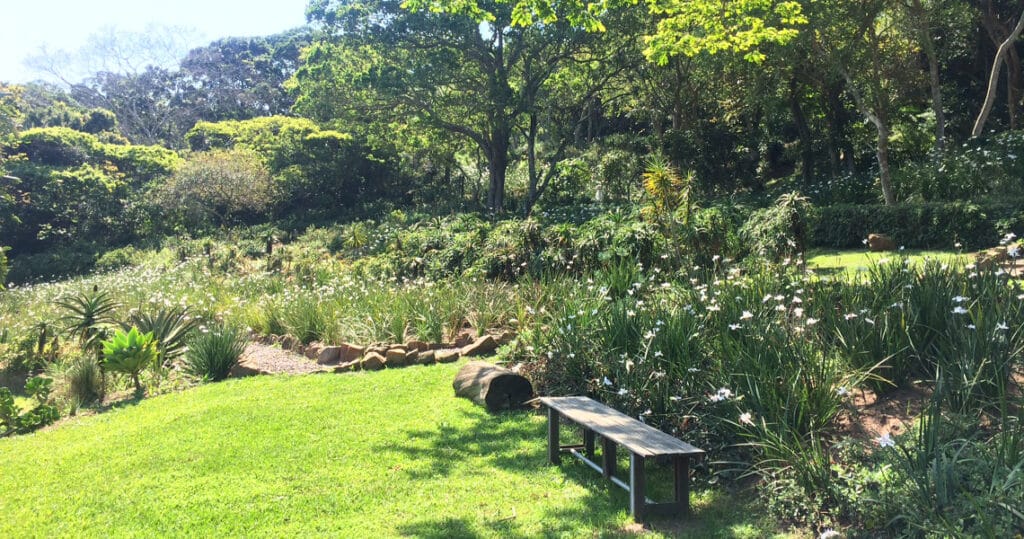 Unique feature
The Floating House – a sleek, modern, minimalist haven – really does seem to float above the canopy of trees, offering sanctuary from the outside world. The private roof-garden viewing deck is the ideal place to unfurl.
Temenos Retreat
McGregor, Western Cape
What began as a small, contemplative garden on a barren piece of veld more than two decades ago is now a flourishing retreat for local and international visitors. The tumbling gardens teem with birds, and have been designed to promote a sense of peace and contemplation.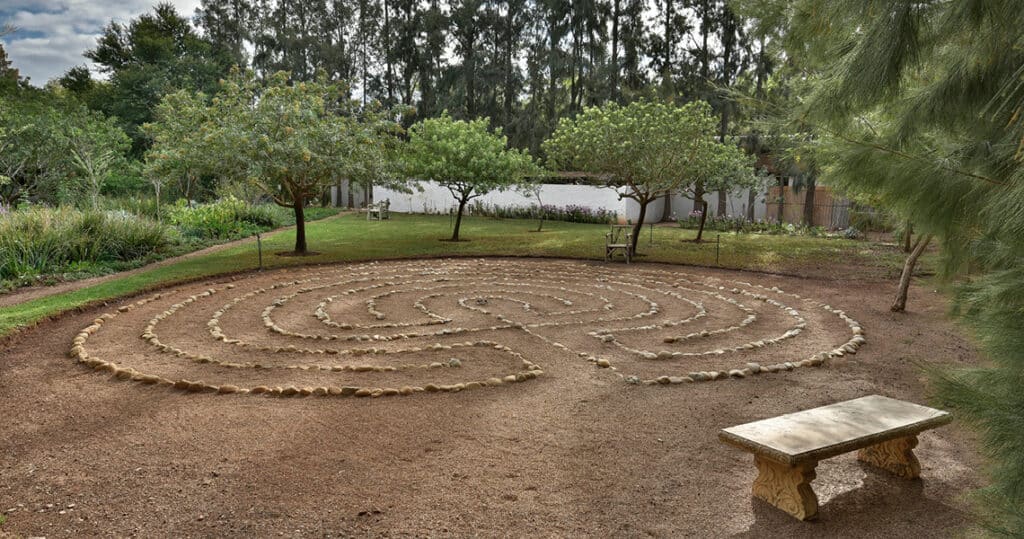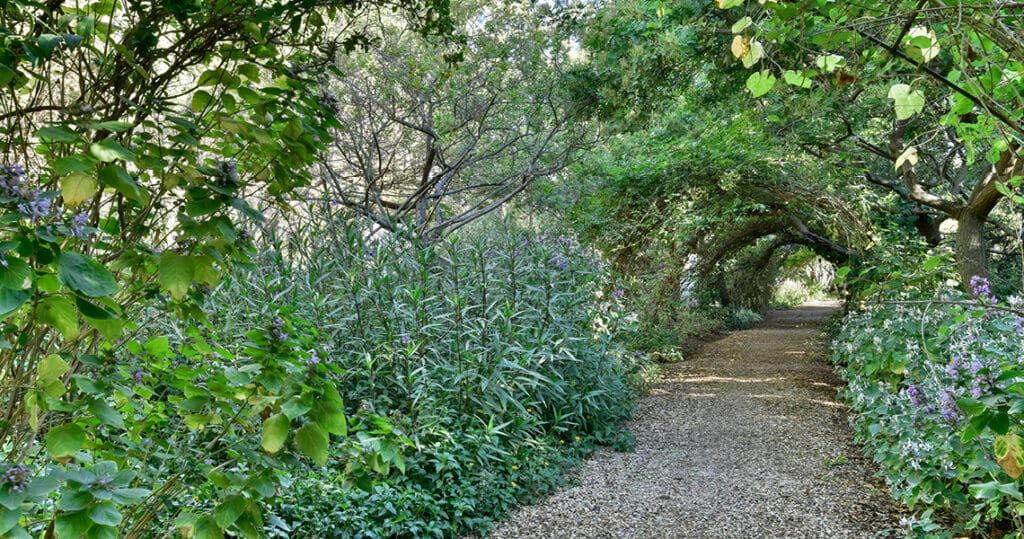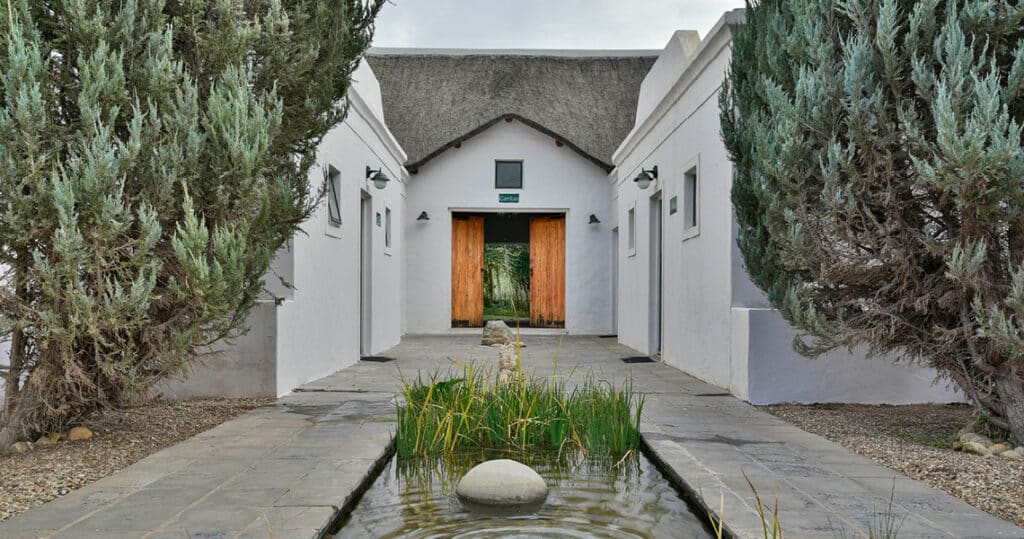 Unique feature
Guests are welcome to walk the spiral garden – complete with five shrines that honour five great spiritual traditions – to deepen their awareness of their own inner journey.
Beechwood Gardens
Johannesburg, Gauteng
The privately owned estate in Hyde Park features water-lily lakes, waterfalls and ponds, a formal rose garden with an adjacent colonnade, and a spectacular vegetable plot. Conceived in 1945 by landscape architect Joane Pim and redesigned by the current owners, the 1.4-hectare heritage garden surrounds a magnificent old-world homestead. Forested pathways lead to an English-style garden, before wisteria and rose-bedecked colonnades guide you towards the fragrant roses and thriving vegetables.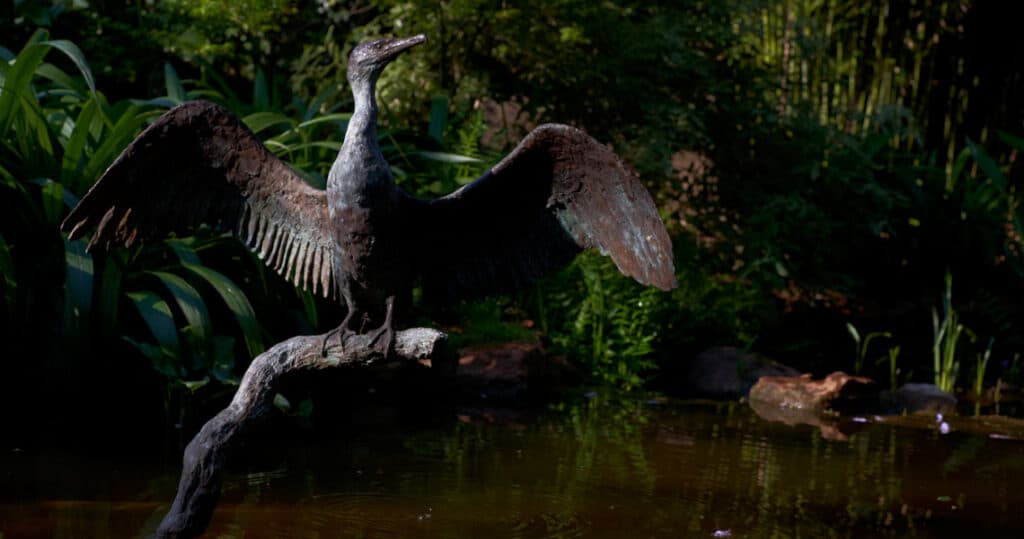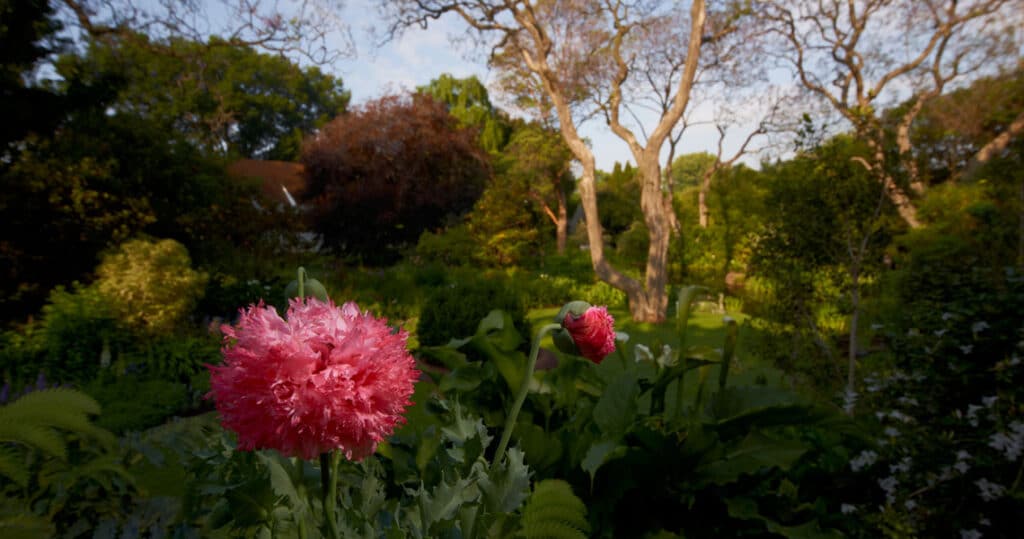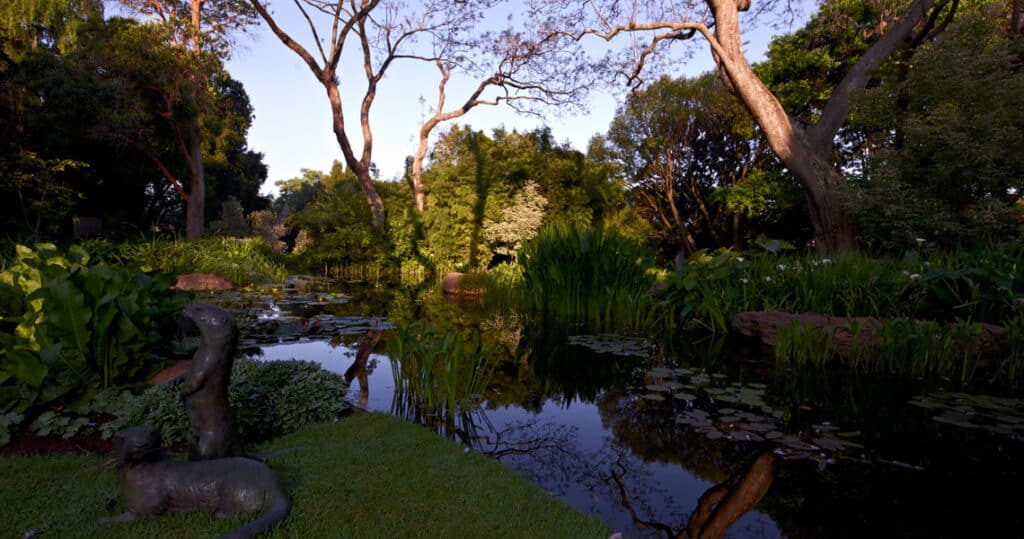 Unique feature
The garden features a rare copper beech tree and a gigantic water oak, believed to be the largest tree in Johannesburg.