Unlike our vehicle occupants, it was a mostly male congregation that met us on our arrival at Nxai Pan National Park. Trios of big elephant bulls loped towards the water hole and kicked up a fuss of dust – much the way our own 4×4 had done navigating the gritty corrugated road to get here.
Rewind one month. Two friends and I decided to road trip from South Africa to Tsutsubega village, just outside Maun, for the Okavango Delta Music Festival. I was plagued by indecision, however: where to take first-time travellers to Botswana? Chobe and the Okavango are obvious wander-listers, but I wanted Lauren and Carmen to experience something "under the radar".
With a marked focus on community collaboration and upliftment, the fledgling music festival seeks to make the Okavango Delta a better place. It employs local community members, and attendees must bring their own reusable cups and crockery to help combat the world's plastic plight. Motivated by the festival's do-good mantra, I plotted the route to match our destination: a more responsible journey.
Leaving Johannesburg before traffic hordes could chewing-gum the highway lanes into a sticky start, I fetched my friends before dawn, and we drove due north on the N1. For both women (and my new, but second-hand, 2011 Toyota Fortuner 3.0 D-4D too) this was a first big-time off-road exploit.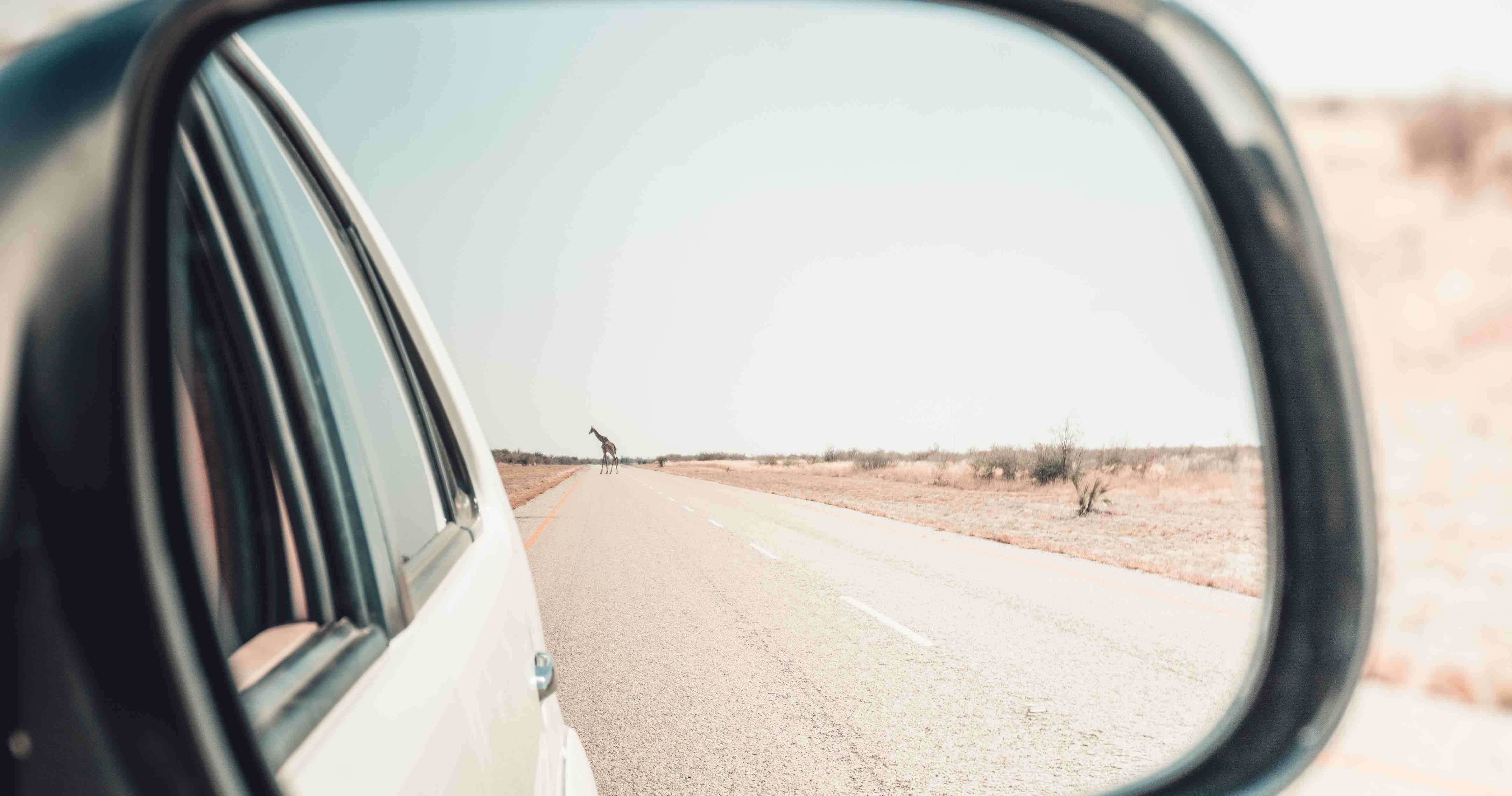 Founded in 1988, Nata Bird Sanctuary is Botswana's first community project, and it provided our initial injection of dust following 10 long hours of tar. The Nata Conservation Committee, assisted by the Kalahari Conservation Society and Nata Lodge, established this community-run sanctuary (once a cattle grazing area) to protect Sowa Pan's unusual ecosystem.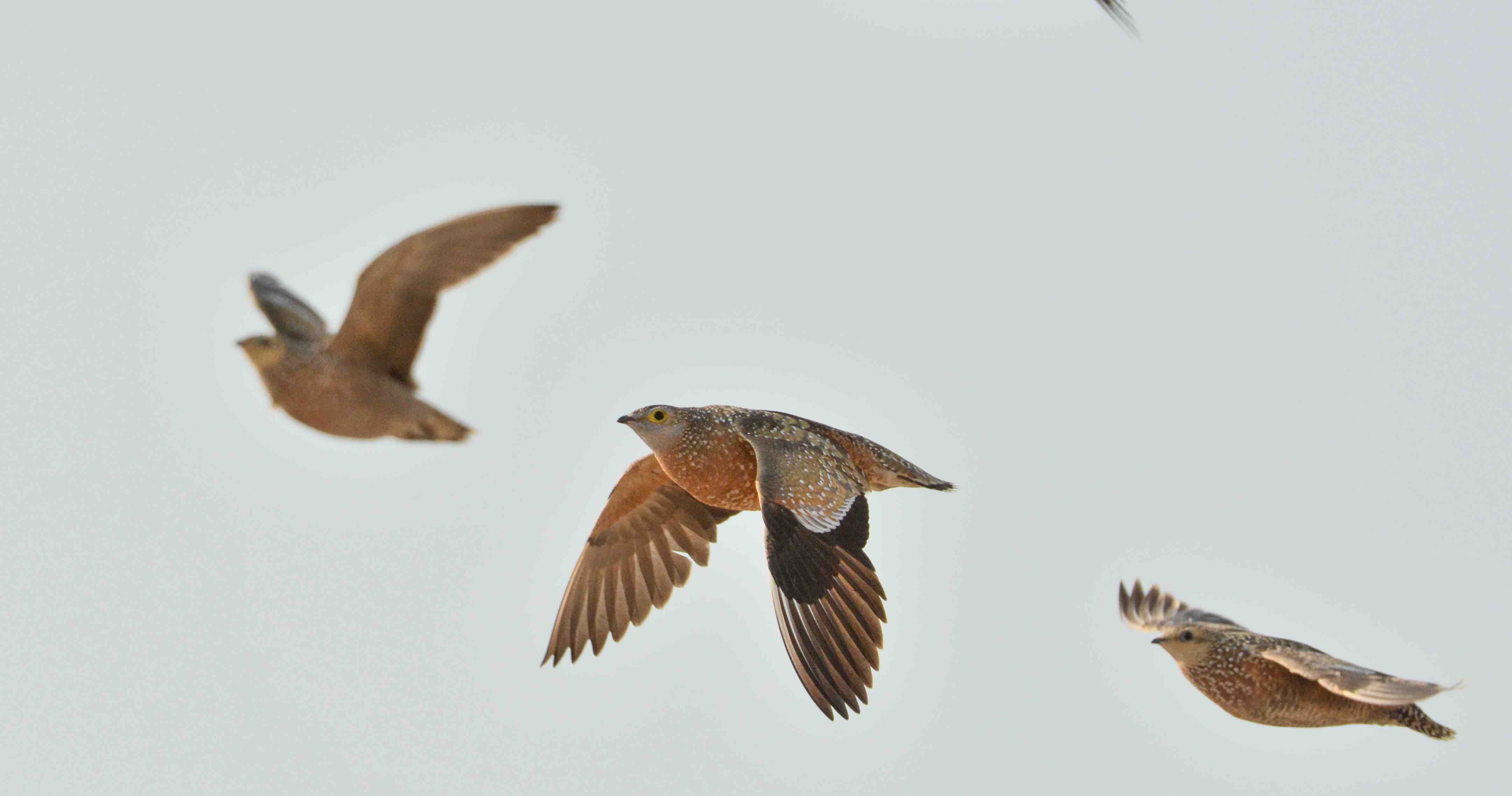 During the wet season, water fills the salt flats, and they become a haven for the thousands of flamingos that flock here to breed. There was no water on our arrival, but the sweet honey of sunset scenery eased us into a happy holiday mood. We watched far bigger birds instead from the lookout point – bounding ostrich pairs – as well as weary-looking wildebeest that bathed in the fine white powder of the Makgadikgadi.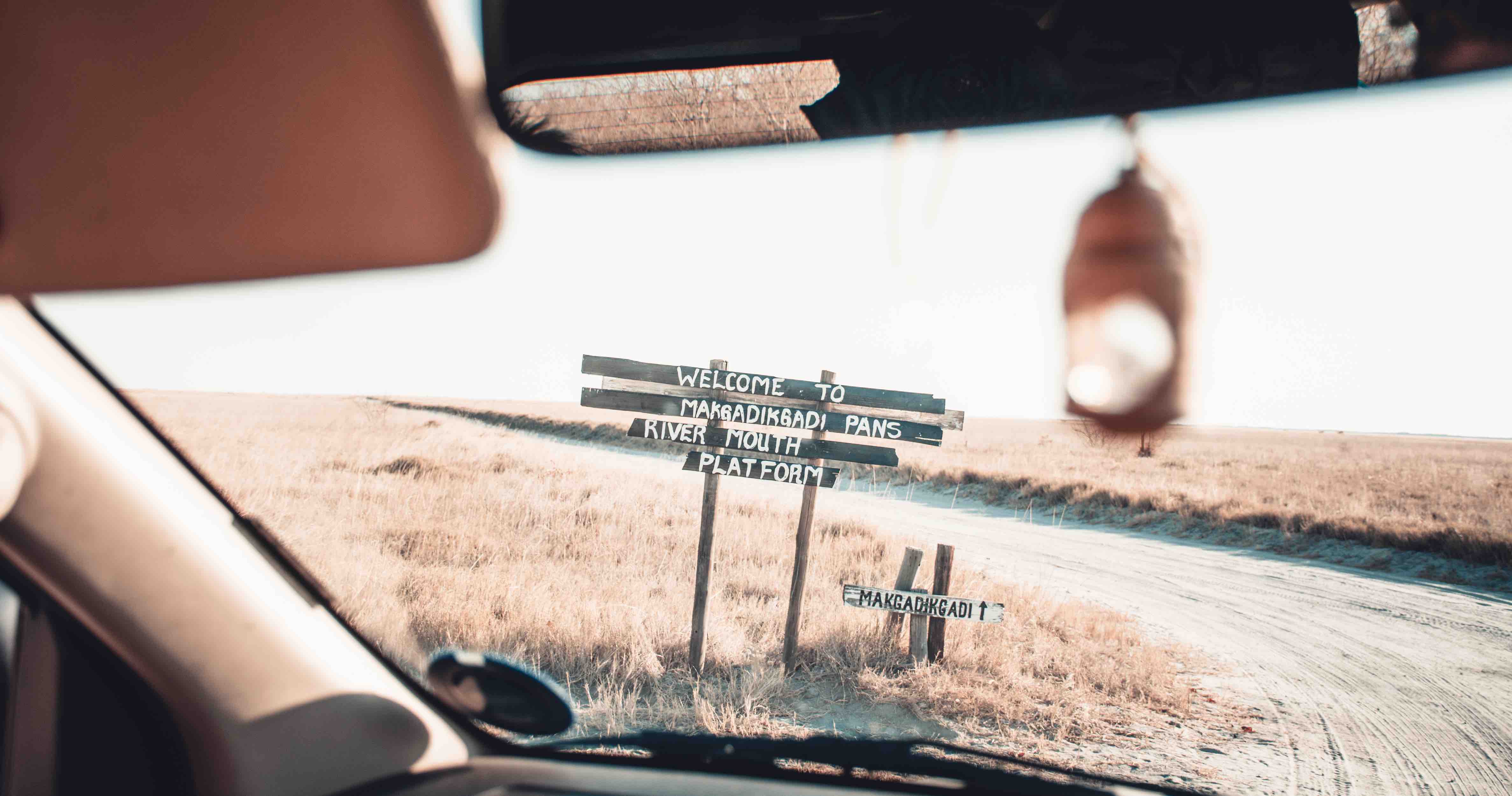 Fuelled by crumpets and coffee from the Nata Lodge breakfast buffet the next morning, we said ke a leboga (thank you in Setswana) and hit the A3 towards Maun. We didn't get far. You can't just drive past an enormous (I'm talking two-storeys-high) aardvark, can you? So we paused for one more cappuccino at the quirky compound that is Planet Baobab.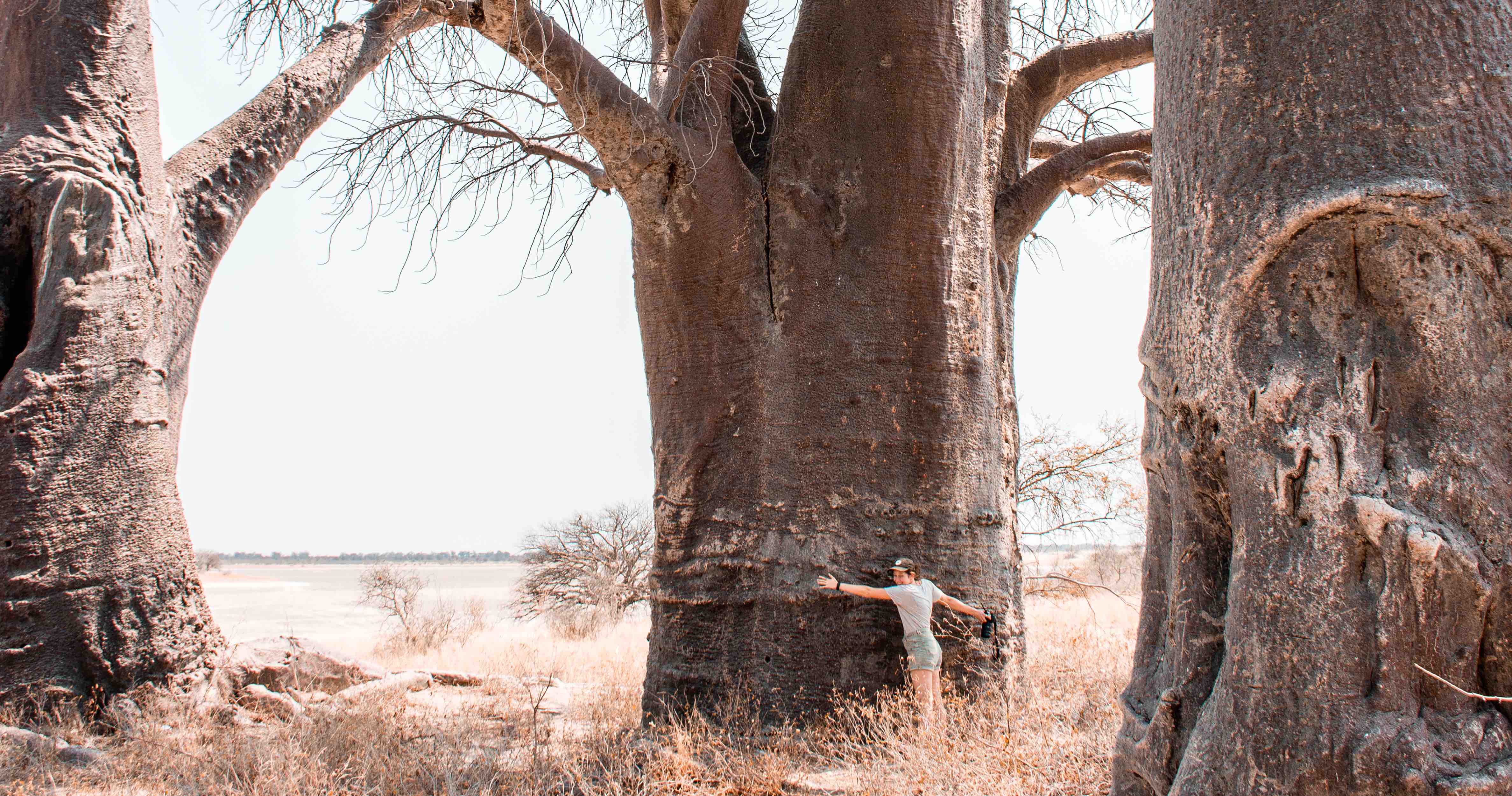 Jacked up on java, we hopped into the Fortuner once more. The road is tarred to the gate of Nxai Pan National Park, but traffic cops tend to cruise these parts, and we were zapped with a speeding fine. Police cars come with a nifty built-in radar around here…
At the park gate, a transformation in terrain forced us to slow down. After deflating the tyres, we asked park officials for tips ("Use the new road, the old one that heads north is too sandy!"), and kept up momentum to reach Nxai Pan Camp in time for an afternoon game drive. The corrugation shook our very core, but despite the hour-long sandy stretch, we arrived in high spirits.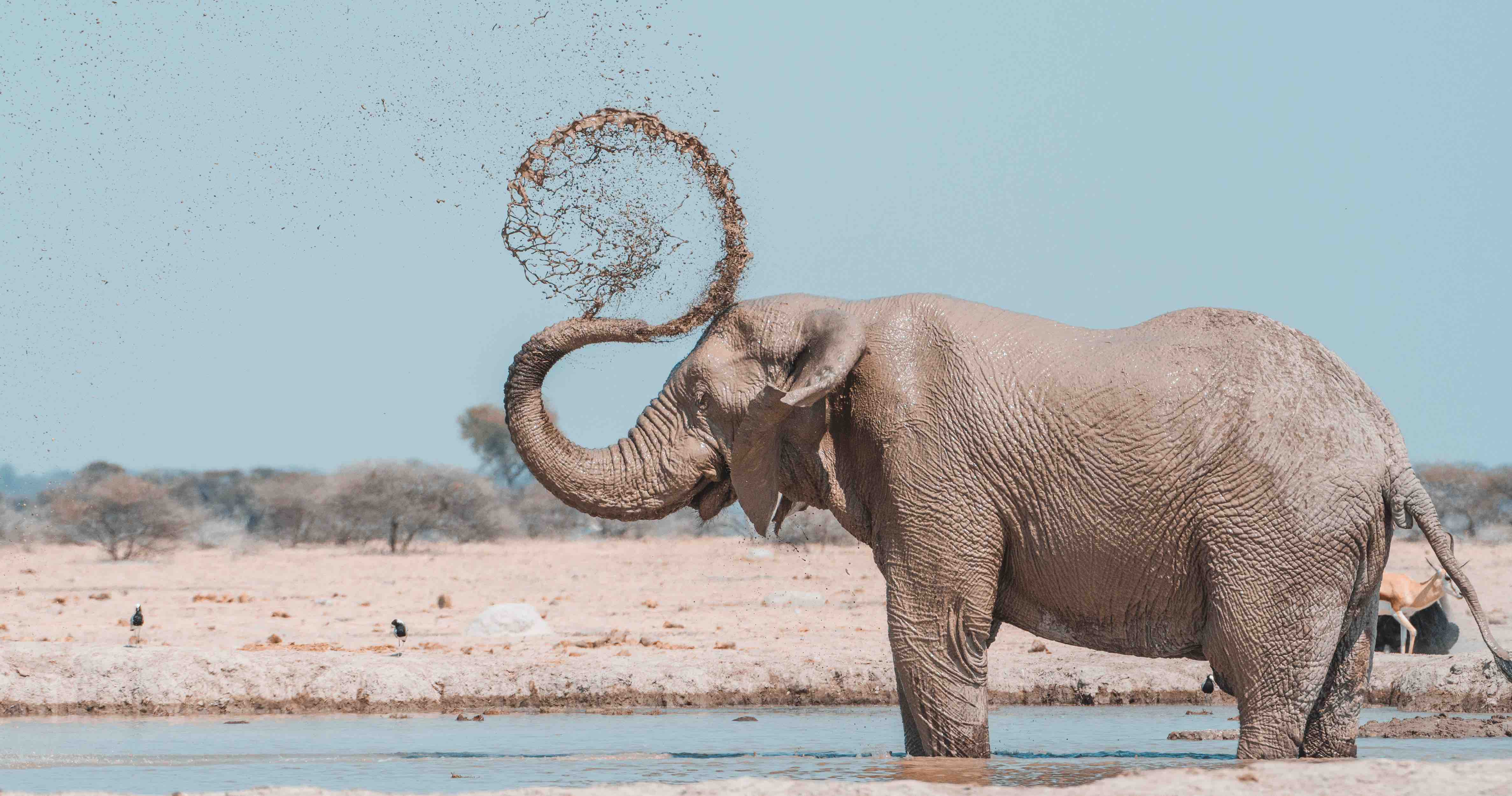 This little park packs a surprising punch. Over a two-day stay, we enjoyed elephants, lions, gracious giraffes, jackals, wildebeest, zebra, impala and springbok (the only place in Botswana where both these antelope species occur) – plus the otherworldly scenery of Baines Baobabs, an island of trees perched at the edge of Kudiakam salt pan.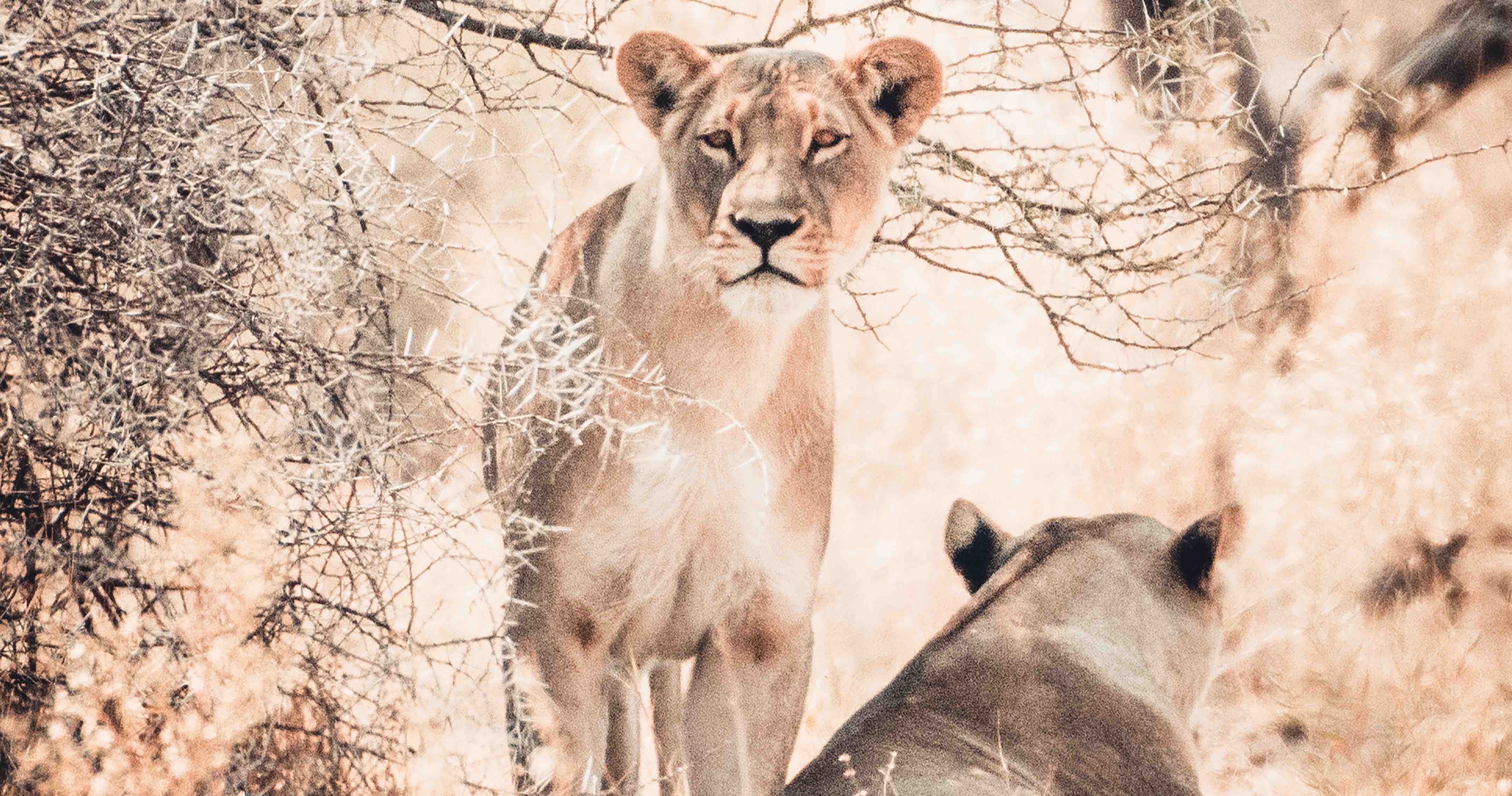 We were blessed with cultural insights too. Our San field guide Thaghi Ditlako (better known as "Shoes") showed us how ostriches survive in this desert and the tricks to trapping a guinea fowl (if ever we had to secure supper).
With festival camping chaos looming just around the corner, we relished the luxury lodgings here – and then all too soon, we had to leave. Like those elephant bulls, I wanted to kick up a fuss of dust in refusal … but I had to save some of my fancy footwork for the upcoming dance floor.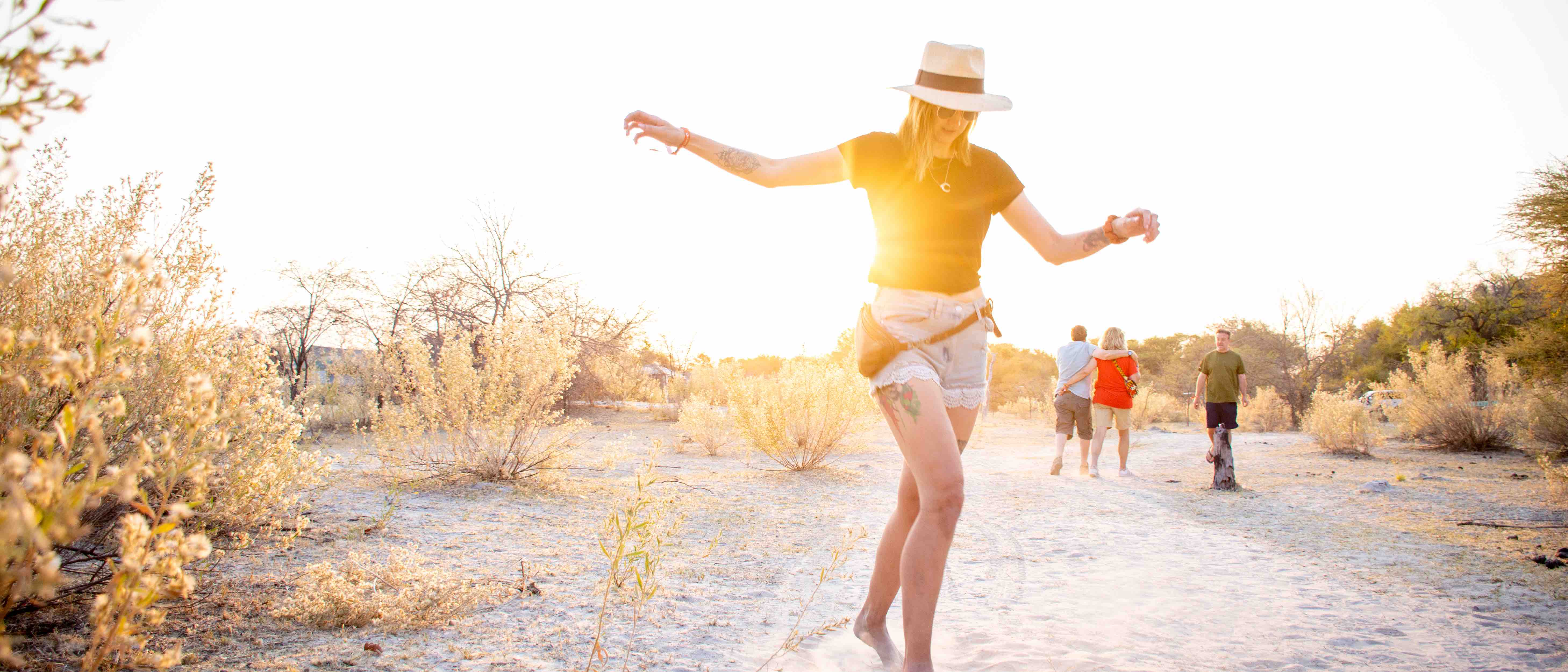 BOTSWANA TRAVEL TIPS
• Botswana is a reliable destination for women, and the country was named the second-most-peaceful in Africa after Mauritius.
• Use the Stockpoort port of entry to get into Botswana – it's much quieter because trucks can't use it. You'll need cash (in Botswana pula) to pay the border-crossing fee.
• Nxai Pan National Park is open all year, but driving conditions can be tricky and ultra-muddy during the rainy season. Ask about directions at the gate; the new road along the park boundary is better than the old road north.
• Draw enough cash for park and entry fees.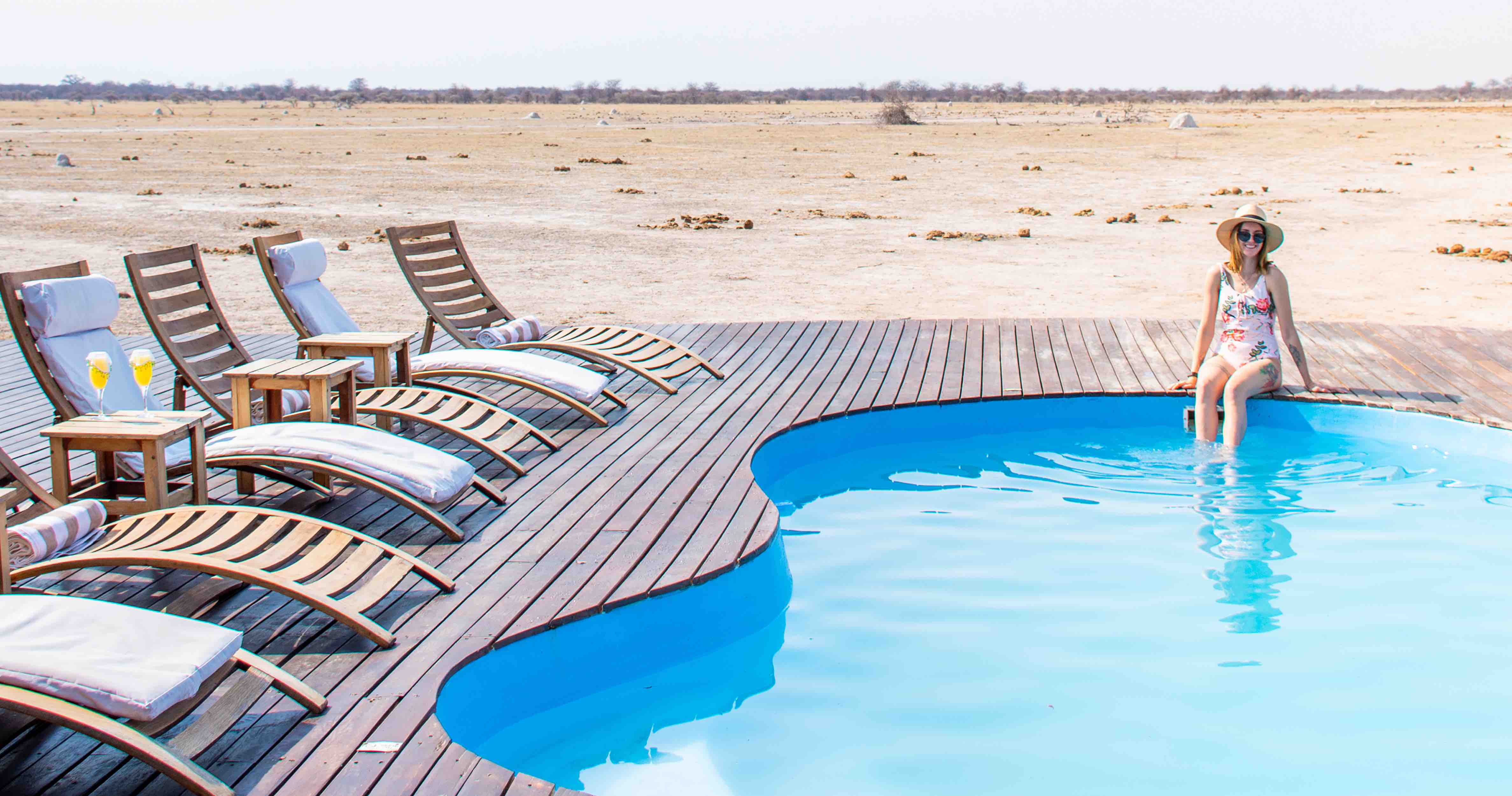 STAY HERE
Nata Lodge
A popular stop for road-trippers between Francistown and Maun or Chobe, this lodge is just 10km away from Nata Bird Sanctuary. Choose a safari-style tent, or stilted chalets below swishing palms with ball-and-claw baths and a sunset-facing veranda.

Nxai Pan Camp
The only lodge in the Nxai Pan National Park, this Kwando Safaris camp consists of nine environmentally considered chalets that provide the perfect base from which to observe the prolific zebra migration during summer. Kwando Safaris is citizen-owned and run; together with local group Mummy's Angels, they help to provide baby clothes and other effects to mothers that need it most in Maun. Ask what to bring with you.
THE OKAVANGO DELTA MUSIC FESTIVAL
The next event is scheduled for 27 to 31 August this year. The festival is kid-friendly but serious about sustainability, so only 1  000 tickets are sold to ensure facilities can cope and areas do not become overly crowded. Do not attempt to drive to the festival in any vehicle that's not 4×4. Bring your own tent and set up camp (free with your ticket), or book a more luxurious glamping experience, which includes private toilets and a hot bucket shower.