Almost every day, early risers across the world make their first stop for a sourdough at Tartine on San Franscisco's Guerrero Street; at the eponymous St Ives Bakery (despite incessant drizzle); and at Berlin's Zeit für Brot on Alte Schönhauser Street for a Dinkel-Vollkorn.
Likewise, Knysna's île de Païn established by Marcus Fabinger quickly became the local paniphile's beloved pilgrimage of choice. To take in the heady smells and scuttling activity of elf-like bakers in the double–volume space with its wood-fired oven and shelves laden with dark loaves of all shapes, is to be in heaven. 
So, when the invitation came to join a workshop during our stay at Babylonstoren's Fynbos Cottages in the Drakenstein Valley between Paarl and Franschhoek, the decision was a no-brainer. The good news was that while the bakers start their day at 3am, we could arrive after breakfast.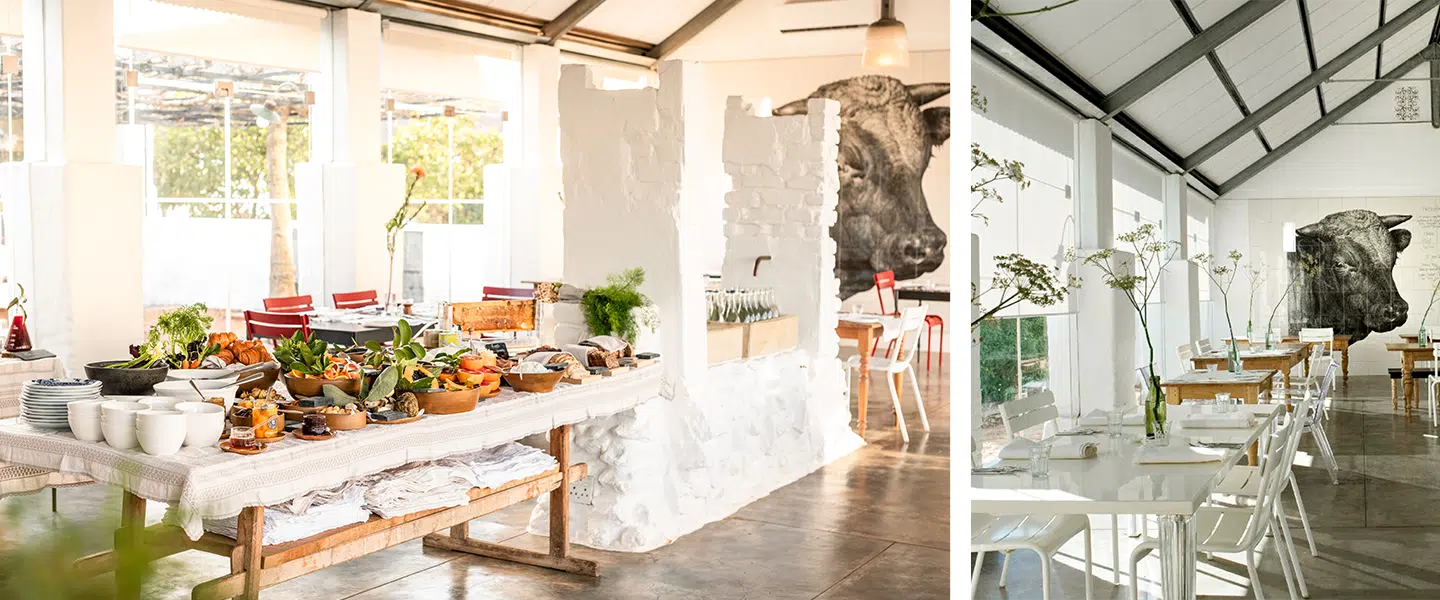 On the allotted morning, our small group is first directed to an anteroom with instructions to wash hands, strap on an apron and don one of those nasty-but-necessary hairnets. Our Mexican companion has wisely brought his cowboy hat while the rest of us look even more like the amateurs we all are.
Selfies done, we're ushered into the bakery itself, to a large marble-top workspace where baker Erica Bedo is slicing a large, plump boule into equal parts. Natural light spills into the space from wall-to-ceiling windows along one side. Subway-style tiles of deep tropical green and ice white run the length of the others. A high shelf displays antique bakery knickknacks. Most of all, it's the heritage of baking that makes this course on this farm so appealing. One interpretation of Babylonstoren might be as a window to the fundamental overlap between wilderness, horticulture, agriculture, kitchen work and wholesome nourishment.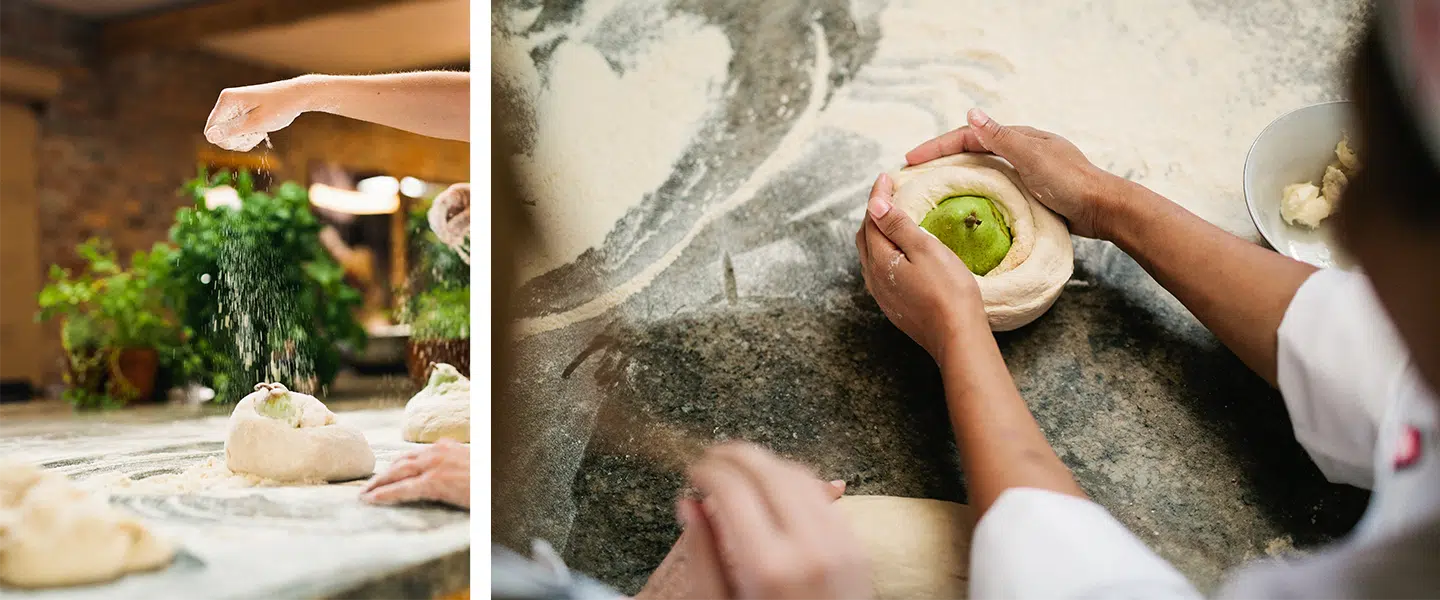 The 1,200-hectare estate, with its diverse crops from rooibos to risotto rice, visitor complex and iconic garden, has been developed over the past 14 years through the lens of Cape Dutch heritage.