I love an occasion. The expectation leading up to that special outing, planning an outfit to ensure that not only your best foot is proffered, but that the whole package shines. Confirming plans with friends on the day, a hint of excitement ever-so evident in your voice as you conflab. And then the event itself… a momentary highlight in the otherwise mundane reality of day-to-day life. 
Back in the day, a visit to a fine-dining establishment was just such an affair, where a distinguished gentleman would arrive attired in nothing less than a suit and tie for a bout of evening frivolities. Certainly not the much-touted puffer-jacket-skinny-jeans-trainers combo loved by so many of late.  
If you long for that sense of occasion too, then gents, hang onto your smoking jackets, and ladies, strap on your stilettos, I've got something that may just float your fancy boat.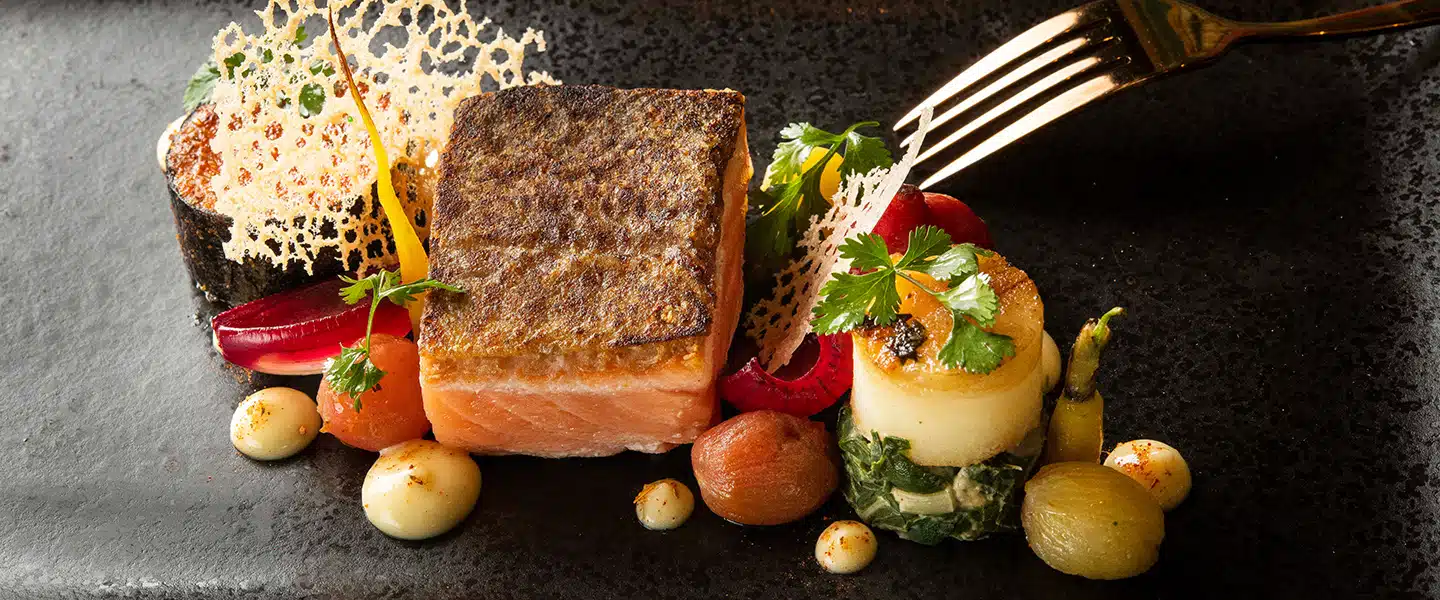 African chic dining
Located in the heart of Sandton, within the recently launched Hotel Sky, Eclipse Restaurant encompasses an African-chic approach to the dining experience. And they are all about the experience. The floor-to-ceiling windows offer stunning views over the sprawling Sandton skyline, complemented daily by the balmy orange and yellow hues of the setting African sun.  
Start your evening in the style of fancy as you meet your dinner guests at the bar for a drink or take your cocktails outside and soak up the sun-drenched open terrace, with breathtaking views towards the Magaliesberg mountains.  
Inside, the interior boasts over-the-top tones, colour and fabric choices that would make Madonna's 80's Material Girl heart very happy. While this may be too much for some, for others with an adventurous spirit, the décor hints at the playful character that underpins this restaurant.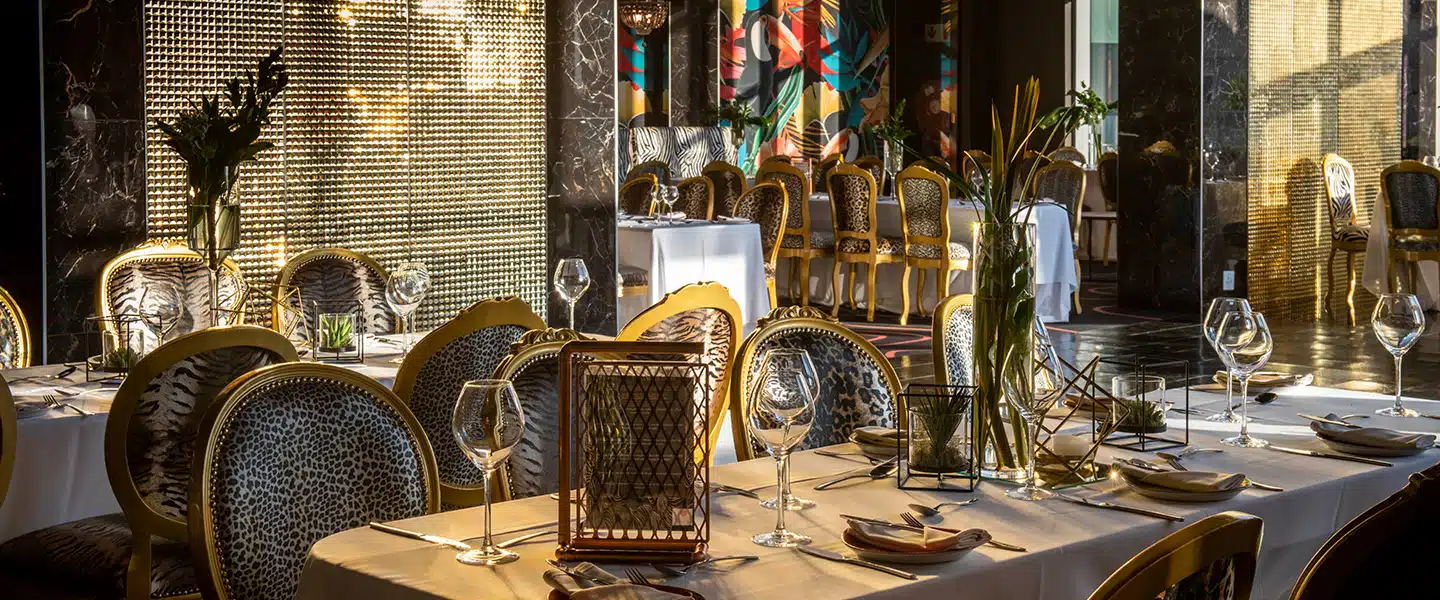 Eatery meets entertainment
Just as an eclipse of the sun and moon create a great spectacle here on our humble planet, so should you expect a great show at Eclipse Restaurant. Showcasing an assortment of live music, cabaret cavorts and burlesque beauties, Eclipse offers glamourous entertainment to accompany your meal. Fancy, right? These monthly mini extravaganzas play out to the delight of those fortunate enough to have secured a booking, adding a dash of sparkle to the City of Gold.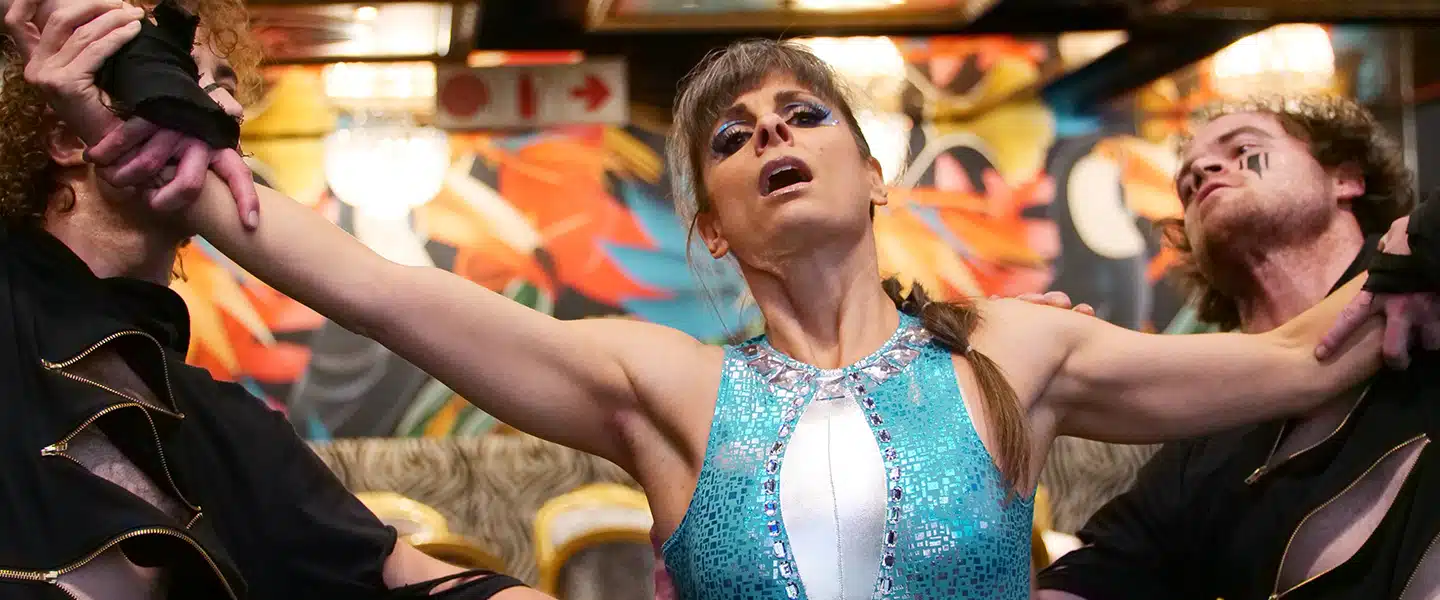 Palate pleasers
The à-la-carte menu is well balanced to cater for a broad range of foodie palates, but each dish has Head Chef Ken Phuduhudu's spirit of inspiration ingrained into it. I started with the grilled stuffed squid, a new taste sensation for me, boasting squid filled with roast peppers and tomatoes, feta, basil and baby spinach with a herb dressing, finished with a grilled baby marrow salsa. The flavours blended well with the tomato, basil and feta, in particular complimenting the slightly fishy taste of the squid.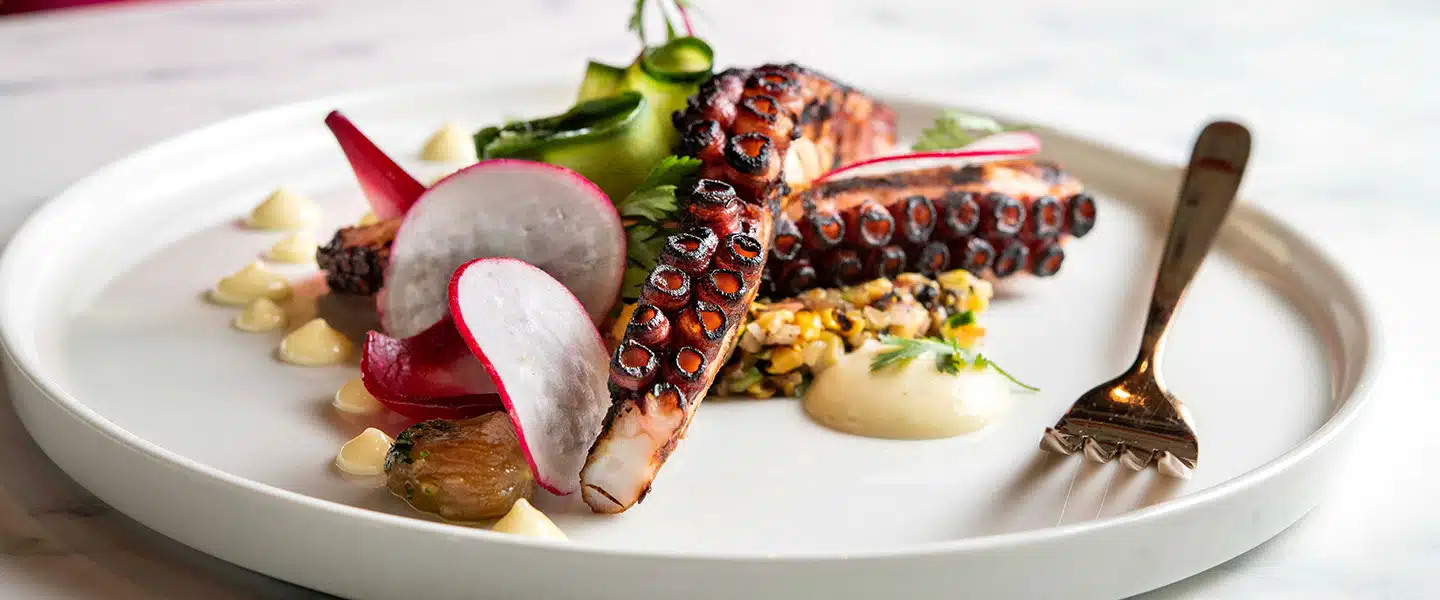 For mains, I selected the deboned and rolled lamb; a melt-in-your-mouth slow-cooked lamb shoulder presented with pommes fondant, seasonal veggies and lamb jus. I enjoy the rather gamey flavour of lamb, so this was a welcome option and served as a hearty mains dish. No dessert for me. There simply wasn't enough time or appetite for such pursuits as those superlative views continued to demand my attention. 
Sky high living
If you're one to take fancy to the next level, why not stay over at Hotel Sky for a last-minute staycation in the city? It's a great way to conclude your evening of decadence as the hotel has a similar, over-the-top décor theme. I loved sleeping in a tropical jungle, thanks to the eclectic wallpaper framing my bed. This bright décor design motif is continued throughout the hotel's public spaces and rooms. 
My quest for a sense of occasion was well and truly satiated at Eclipse Restaurant, and they didn't even require me to don my smoking jacket. Find it inside Hotel Sky at 150 West Street Corner Maude Street, Sandton.