EAST COAST FLAVOUR
Joining her husband John on a South African government delegation to celebrate long-standing diplomatic relations with China many years ago, Erica Platter took offence at a showcase of "local" South African food that completely omitted KZN flavours. "When people think of South African food, they automatically go to the Cape – it's all boboties and waterblommetjies," says the renowned print journalist and long-time business partner to John. (Together, they're responsible for the world-famous Platter's South African Wine Guide, of which 1.5-million copies have been printed since the first edition in 1980.)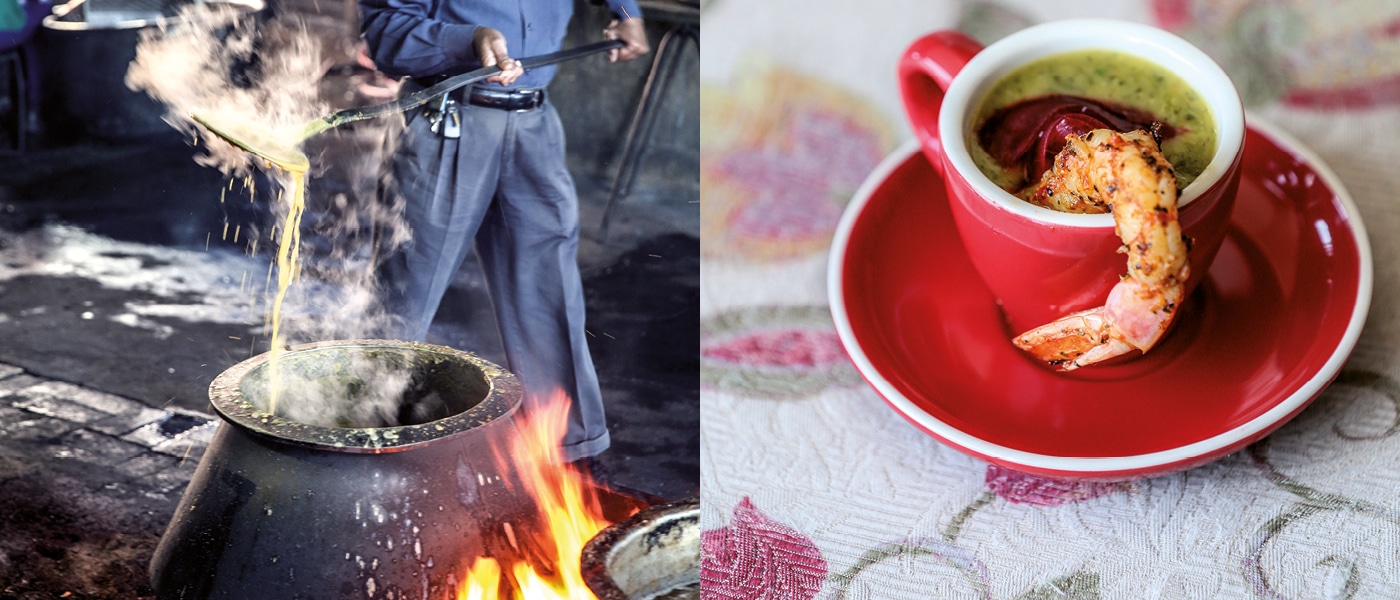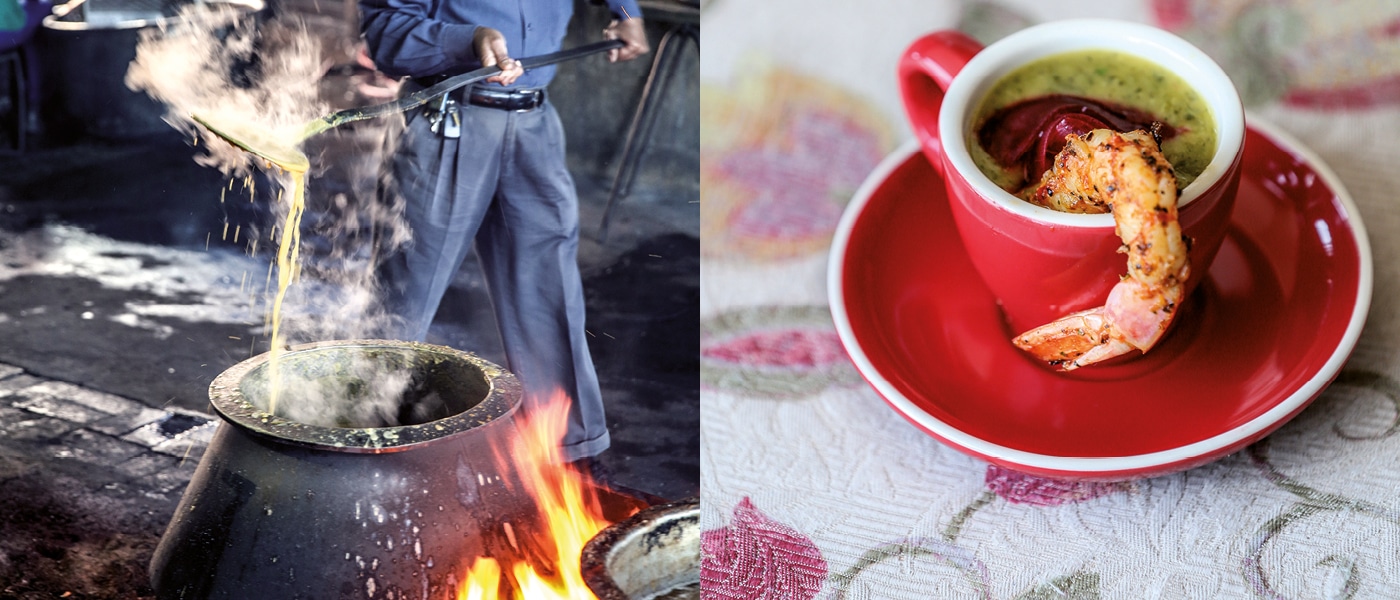 Erica's roots are without doubt in KwaZulu-Natal – and it was her East Coast heritage that influenced her that day in China as she looked at the largely Cape Malay dishes on display. She resolved to do something about it.
What followed was a series of books highlighting the many faces of the humble Durban curry, starting with East Coast Tables in early 2011. It was such a hit that she followed it up with similarly themed books, all offering a different take on traditional food of KZN, and all collaborations between Erica and Clinton Friedman, who is responsible for the visuals.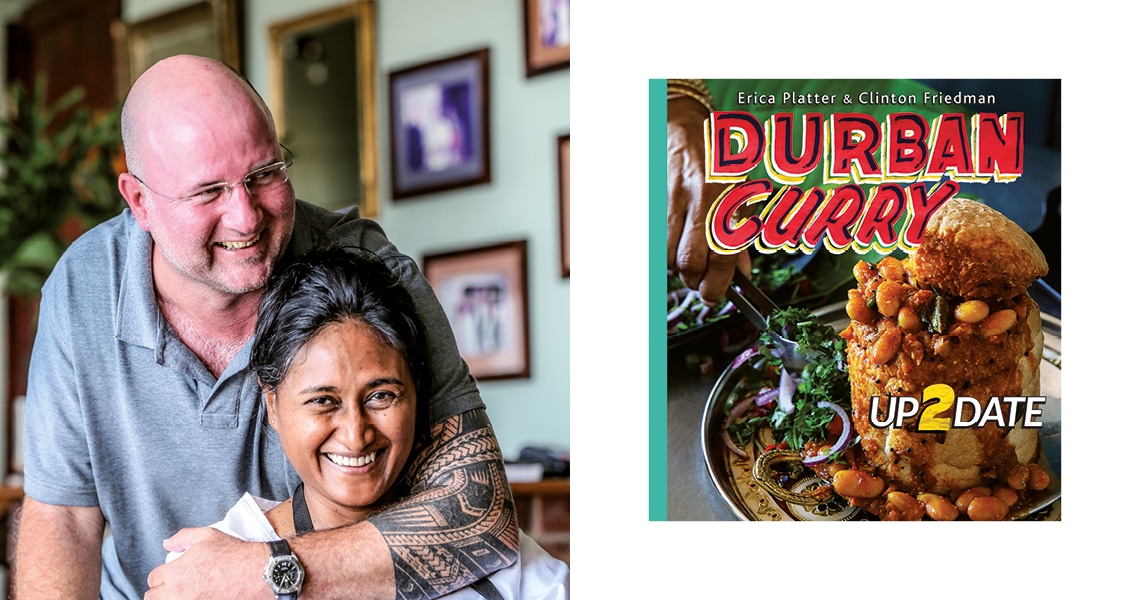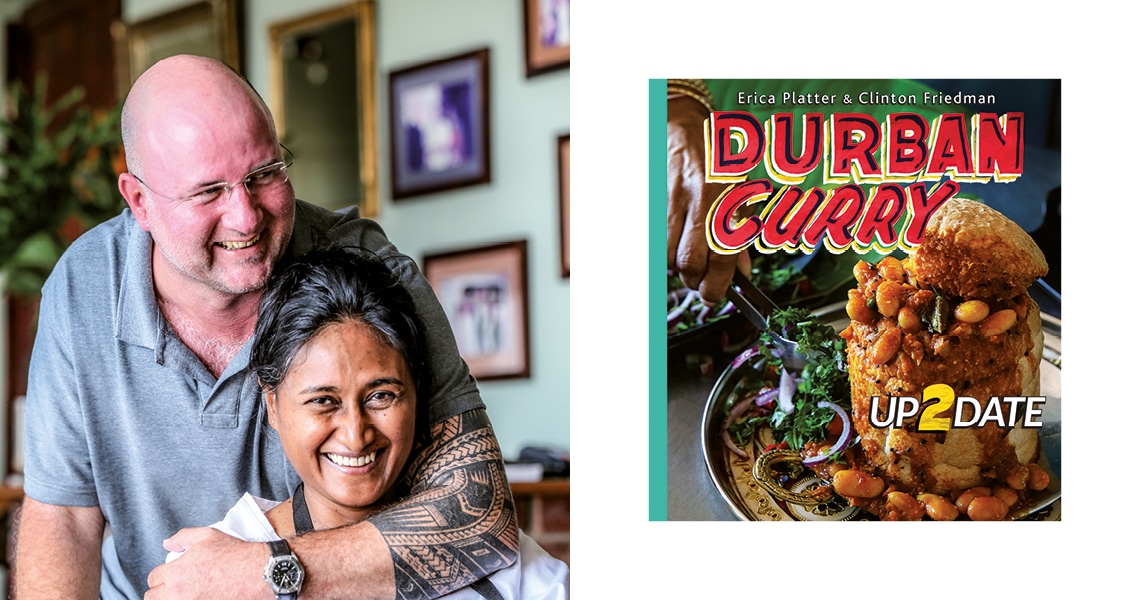 Her latest project is a feast for the senses. Durban Curry: Up 2 Date is "not a cookbook", says Erica emphatically. It's a culinary storybook rooted in the people and places around Durban and the North Coast. Although it does contain recipes, each entry has a story attached to it, with considered portraiture of local restaurateurs, chefs, cooks, café owners, caterers and personalities, as seen through Clinton's lens.
It's a culinary storybook rooted in the people and places of Durban and the North Coast
"Durban curry is a national treasure," says Erica – but there isn't a universally accepted standard for it. This book draws on the complex and nuanced evolution of the dish, and features a foreword by author and UJ professor Ashwin Desai, who places Durban curry politically and historically, with a description of its origins and its significance in Indian-South African heritage. He also touches on the ubiquitous "running fowl", a key ingredient (and, by the sound of things, a sometimes flighty opponent!) in many a Durban curry.
Most Indian South Africans will recognise the "Up 2 Date" tag line as a reference to the variety of potato preferred by curry aficionados. It's also obviously a link to the book's predecessor, Durban Curry: So Much of Flavour, which was published by Jacana in 2015.
Let's just say that if you live on the KZN North Coast, Durban Curry: Up 2 Date will feel like a snapshot of home…
LINDA'S DHAL SOUP

This vegetarian curry-inspired starter can be served in pretty teacups or tiny bowls – or as a hearty winter soup. Yes, it can get chilly on the KZN coast, especially if there's snow on the Drakensberg!
This signature dish of Spice Restaurant on Westbrook Beach was dreamed up by chef Linda Burger.

Ingredients
1 cup yellow split peas
2 cups hot water
½ t each salt and turmeric
4 cloves garlic
1 tomato, skinned, deseeded and chopped
2T olive or sunflower oil
½ t each cumin seeds, mustard seeds and red chilli flakes
2 green chillies, deseeded
1 medium onion, chopped
1 cup cooked spinach, chopped
½ cup fresh dhania, chopped
1 beetroot, cooked and grated, to garnish
Cooked prawns, to garnish

Method
1. Cover split peas with water. Add salt, turmeric, garlic and tomato, and boil until peas are tender.
2. Heat oil in another pot. Add seeds, chilli flakes, fresh chilli and onion, and fry gently until onion is golden.

3. Add spinach, and braise for four minutes.

4. Mix in peas, and simmer gently for 10 minutes.

5. Remove from heat, cool slightly, then blend until smooth.
6. Stir in dhania, place in cups, and garnish with a dollop of beetroot and a prawn.
Durban Curry: Up 2 Date (published by Paw Paw) is available at bookstores for R395, as well as at the restaurants and outlets mentioned in the book. durbancurry.co