The name 'Dakar' conjures up different images, depending on who you ask. For travellers or geography buffs, it's the name of the Senegalese capital, which is home to more than one million people. But to those with petrol in their veins, Dakar is synonymous with the world's toughest automotive race − the Dakar Rally.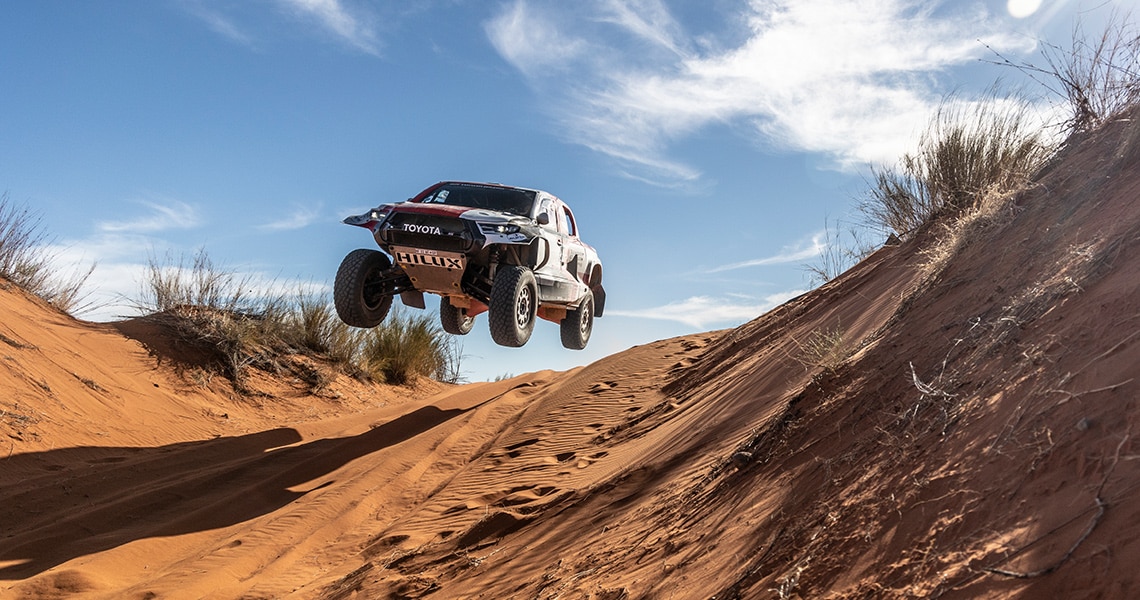 With the 2022 edition of the race around the corner, crews from across the globe are gearing up to heed the call of the ultimate adventure and, in some cases, aiming for Dakar glory. The Toyota squad has been one of the key teams over the past decade. Based in South Africa, it's led by the highly experienced Team Principal, Glyn Hall. 
TOYOTA GAZOO RACING
The team, which adopted the international TOYOTA GAZOO Racing (TGR) name in 2016, won the Dakar Rally in 2019, and remains a force to be reckoned with. In fact, the Toyota Hilux has become the most common production vehicle in the race, and in 2022, the works team will be fielding the very latest version of the vehicle.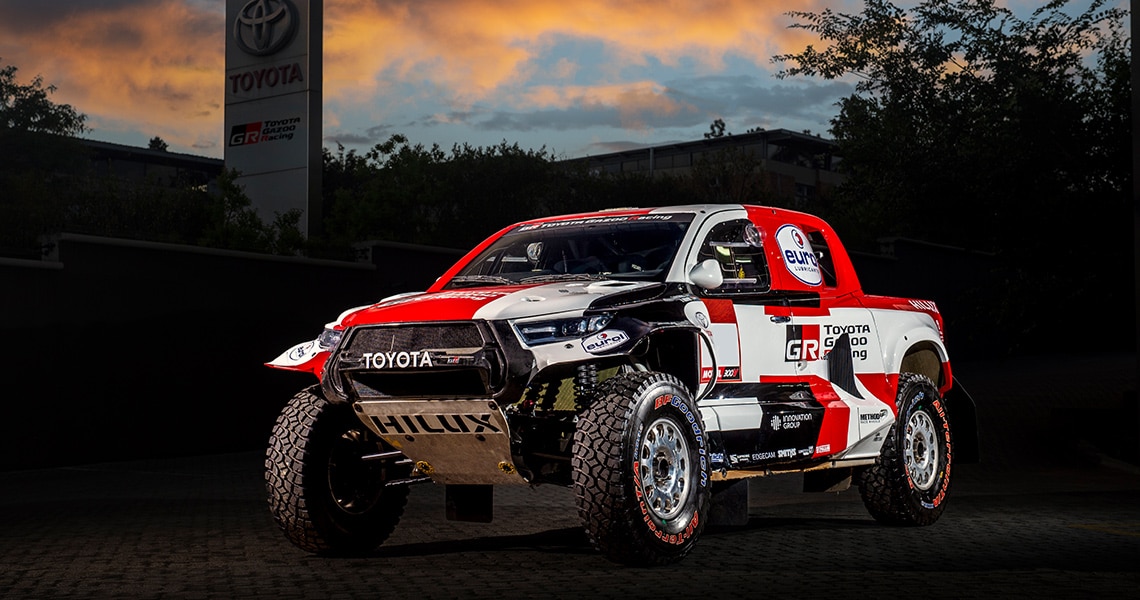 Known as the Toyota GR DKR Hilux T1+, the new model features specifications that truly set it apart from any Toyota Hilux that's come before. It's now powered by the 3.5-litre twin-turbo V6 from the Land Cruiser 300, is shod with massive tyres, and has more suspension travel than ever before. It is a truly breathtaking machine, and in the right hands it can – and will – be a devastating weapon. 
TGR CREW
FOR DAKAR 2022
In 2022, TGR will be fielding four of these new vehicles. Spearheading the attack is 2019 Dakar Rally winner, Nasser Al-Attiyah. He has 2009 winner Giniel de Villiers for company, while young Henk Lategan will be taking on his second Dakar. Shameer Variawa remains with the team, and this will be his third Dakar Rally.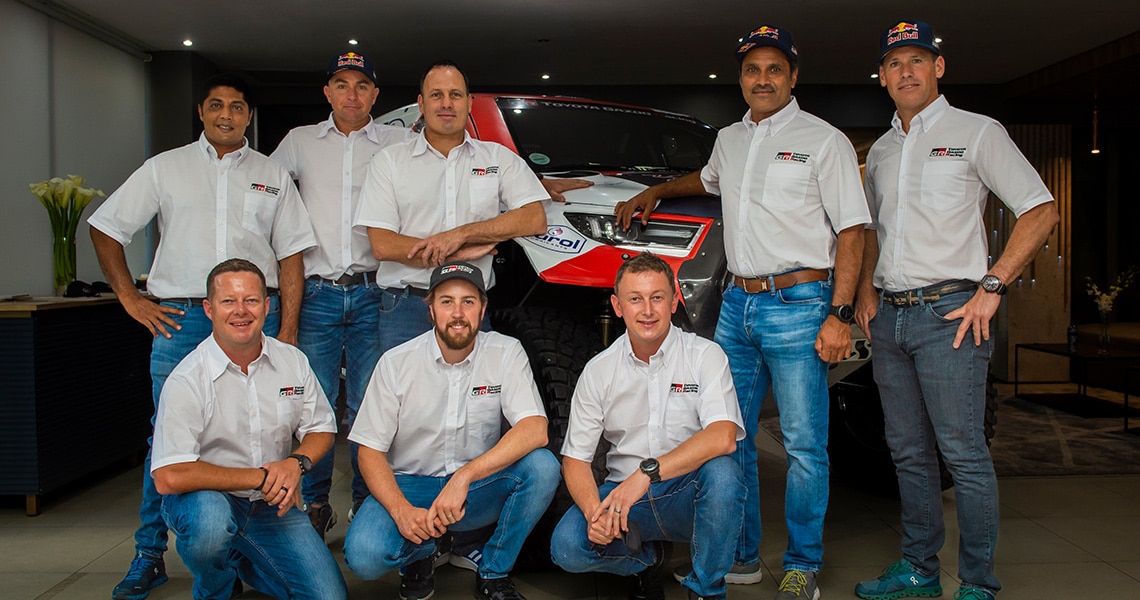 The route for the 44th edition of the race will again see the intrepid crews circumnavigate a large part of Saudi Arabia, with the race following a clockwise rotation this time. The start will take place in the northern city of Ha'il, after which the rally will head south and east to the Saudi capital of Riyadh for the day of rest. A final push will bring the race to an end near the Red Sea city of Jeddah.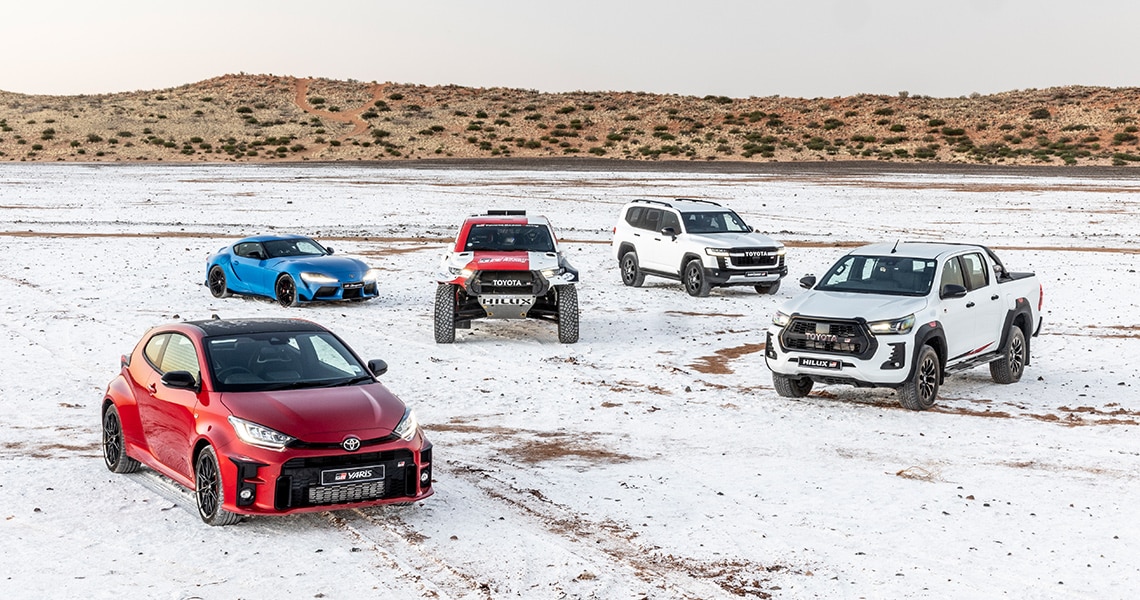 With an exciting new route, the powerful new Toyota Hilux and some of the finest crews in the world, TOYOTA GAZOO Racing is certain to be vying for glory in the sands of Saudi Arabia. And there's no reason that the team can't repeat their achievement of winning the toughest car race on the planet. We wish them all the best.