Depending on which side of the coin you land, you may believe that life indeed begins at 40, or suffer a mild mid-life crisis when you hit the big four-oh. As if tasked with proving that life shouldn't be a matter of either-or, the new Corolla Cross is a seamless combination of innovation and new technologies. Who says you can't have it all?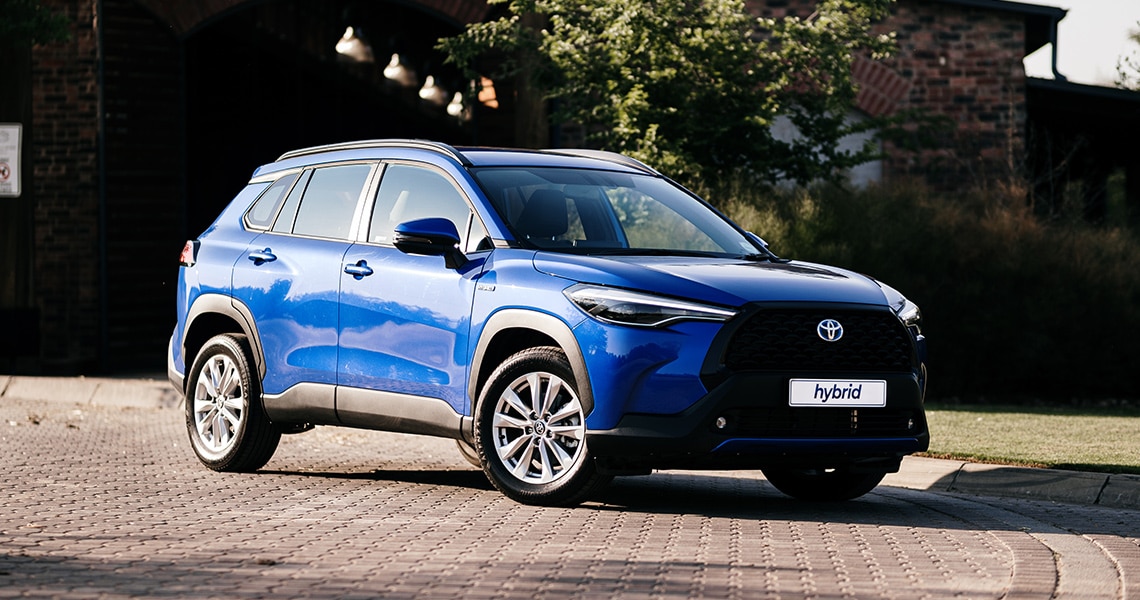 LIFE BEGINS AT 40
When the candles on your birthday cake become merely decorative, and your lungs are incapable of blowing all your candles out in one breath, your outlook on life changes.   
For starters, on some matters life stays black or white, but you'll have lived long enough to realise that, in some instances, there's absolutely nothing wrong with some grey.  
As an eternal optimist, I've completely bought into the belief that life does begin at 40, with 46 being the 'magic' age at which one's life is at its peak. According to this philosophy, all the years I lived before turning 40 were merely a dress rehearsal for the greatest years of my life. Now at 45, I'm just a year away from living my very best life. Before you dismiss my theory as delusional, allow me to share some evidence.  

THE COROLLA LEGACY
First introduced to South Africa in 1975, the Toyota Corolla quickly became a market leader. As it evolved over the years, it remained a trusted sedan that stood the test of time and created memories across generations. Changing with the times, it became more spacious, and launched the latest technology and specs in its class. However, the best was yet to come.  
Corolla Twincam won the first SA Car of the Year in 1986 and the Corolla GLi won same accolade in 1989. Now in its 46th year, the Corolla is living its best life on Mzansi's streets, having morphed into an SUV adaptation with an elevated ride height and an impressive ground clearance of 161mm.   
Building on Toyota's illustrious history, this year also marks the introduction of its first hybrid powertrain production system on our shores, located at its plant in Prospecton, outside Durban.  

URBAN CRUISER
At a time when consumers' outlooks and needs are multidimensional, and "compromise" is a swear word, the Corolla Cross has become a perfect fit, appealing to the motorist who wants it all, every day.  
It is big, bold, athletic and frankly unapologetic. It refuses to be pigeonholed as belonging to a certain type of motorist. Its elegant and modern exterior styling, featuring a bold and distinctive black grille and LED headlamps, whispers premium at every turn.  
BIG ON SPACE
When I was handed the keys to take the 1.8 XS CVT Hybrid for a spin, I found myself dreaming big. I could see myself transformed from a typical school-run mom to a golf-playing executive who holds her own on the greens.  
It's a stylish urban cruiser with ample boot space, good interior room and premium interior styling – functional, but with special touches.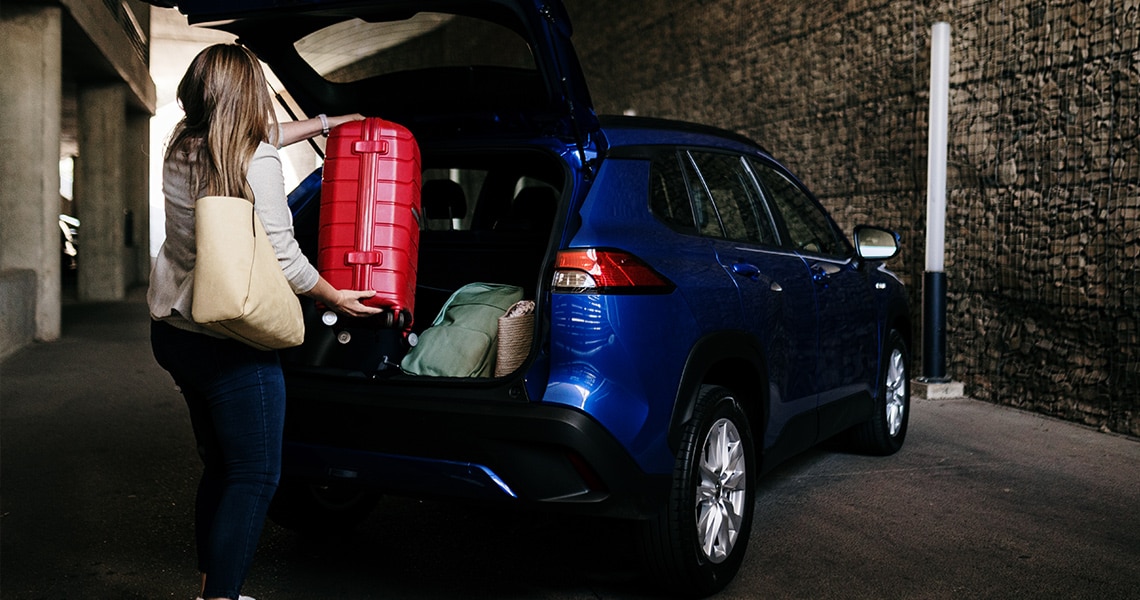 Once inside the cabin, I was struck by how elegant and stylish the interior is. The ergonomic seats are not only comfortable, but also offer elevation that allows for a panoramic view. Despite knowing I was in a hybrid, I still wasn't prepared for the dead-silent take-off and the butter-smooth transmission.  

SMOOTH AND SILENT
All models are front-wheel drive and are powered by a four-cylinder, direct-injection 1.8 litre petrol engine that is seamlessly mated to a Continuously Variable Transmission (CVT). While earlier CVT gearboxes were known for a noticeable lag when changing, the change in the Corolla Cross is instant, allowing you to build up speed quickly.   
One characteristic that stood out for me was the smoothness of the dual engine. It seamlessly combines petrol and electric power to provide maximum performance while saving the environment and, in the long term, some hard-earned bucks. I was so fascinated by the technology that I completely neglected to check my fuel consumption against Toyota's stated 4,3l/100km. 

KEEPING COOL
There's no need for air conditioner wars on a hot summer day thanks to the automatic dual-zone aircon. It allows the driver and front passenger to select their own preferred temperatures.  
The technology that's elevated the Corolla badge to the high-end premium club includes Adaptive Cruise Control and Lane Trace Assist, reverse camera and self-activating, rain-sensing wipers, although these don't all come standard.  
Now, back to my philosophy of the 40s marking the beginning of the best part of life. Toyota has pulled out all the stops. This is no midlife crisis; this is a nod to the exciting path to carbon neutrality. The Corolla Cross enables you to celebrate your inner urban warrior while being good to the planet and keeping your carbon footprint at a minimum. Now that is the future of driving.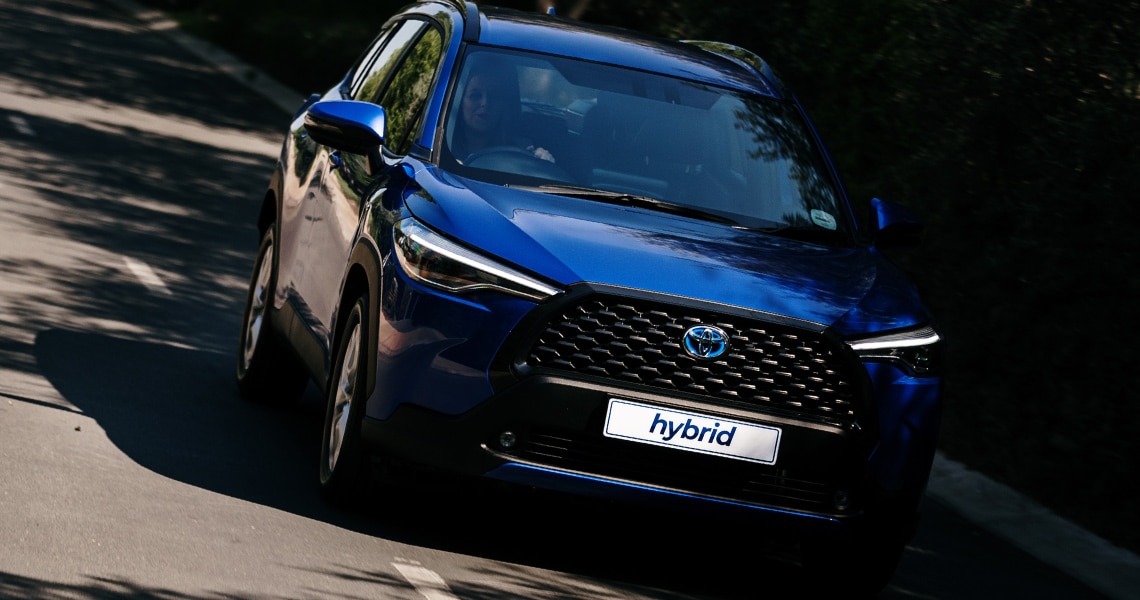 Watch as sports broadcaster, mom and entrepreneur, Cindy Poluta takes the  Toyota Corolla Cross for an urban test drive.