Five years ago, the Toyota Motor Corporation (Japan) formed a partnership with BirdLife International to facilitate conservation work for threatened species. Two vehicles were supplied to BirdLife South Africa for the purpose of enabling critical biodiversity preservation efforts. The first was a rugged Toyota Hilux bakkie; the second is the dramatically styled Prius hybrid.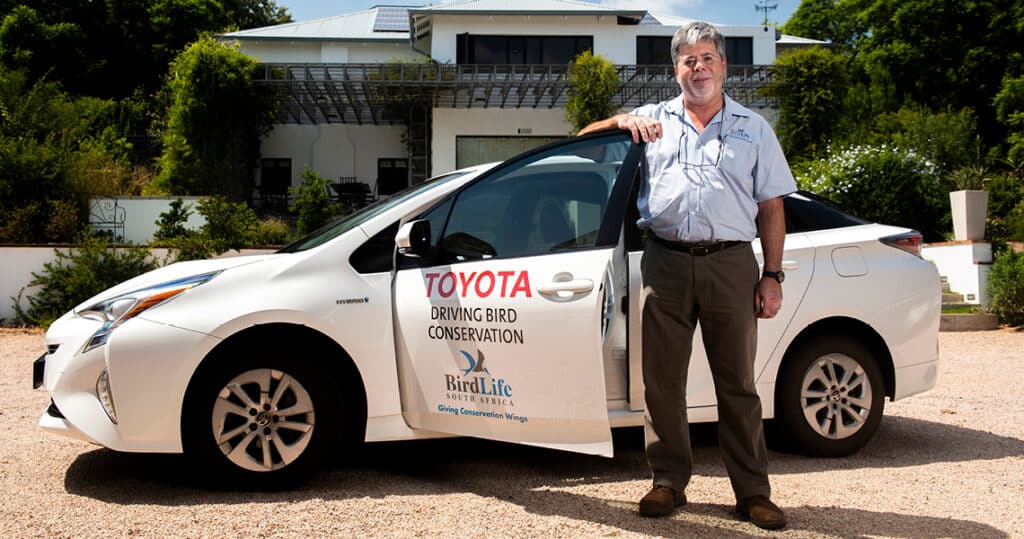 "BirdLife South Africa is the only dedicated bird-conservation organisation in the country," says CEO Mark Anderson. "As part of the BirdLife International partnership, we are one of 115 global organisations that are working together to conserve the world's bird population. Our work concerns the conservation of our country's most threatened bird species – those that are red-listed – as well as their habitats.
"Ours is a membership-based organisation, and it's currently about 6  000 members strong. One of the benefits our members receive is a bi-monthly magazine, African Birdlife."
Anderson's role includes managing the team, working closely with the board, fundraising, and regularly interacting with donors and collaborators. There's also a fair amount of local and international travel involved.
"As a conservation organisation, it's very important for us to practice what we preach – so it made perfect sense for me to go with the Prius," he says. It certainly does: an advanced fourth-generation Hybrid Synergy Drive system paired with drag-cheating aerodynamics allow the Toyota Prius to achieve a combined fuel-consumption figure of just 3.7l/100km, while CO2 emissions weigh in at a mere 87g/km.
Fuel efficiency aside, Anderson has other reasons for enjoying his ecofriendly ride: thanks to its stealth-like silence and lack of vibrations, the Prius is the ideal vehicle for photographing birds.
"I have quite a fancy camera with big lenses," he explains. "In other cars, you usually have to stop and switch off the engine in order to prevent any unwanted vibrations from negatively affecting your shots. In the Prius, you don't have to do this, which saves
me precious seconds and results in fewer missed opportunities when photographing birds at local nature reserves such as Rietvlei and Suikerbosrand."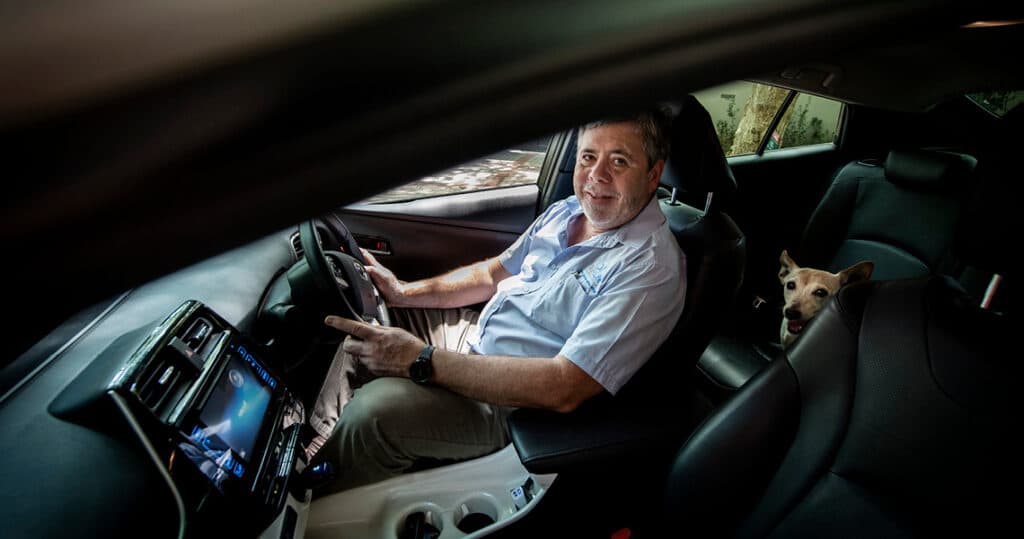 The BirdLife South Africa CEO is also enamoured with the car's performance. The fourth-generation Prius sports a 72kW/142Nm 1.8-litre four-cylinder petrol engine, boosted by a 53kW/163Nm electric motor.
"It's incredibly nifty, and has plenty of power to overtake slower vehicles when the need arises," he says. "And it's a real conversation starter. I find petrol-pump attendants are particularly fascinated by it."
The passionate ornithologist adds that he has to give the car back in a few years' time when he retires from BirdLife South Africa. "I've experienced many different cars, and I must admit the Prius is almost certainly the best car I've ever had," he says. "I think my successor one day, whenever I leave, will be quite pleased when I hand over the keys."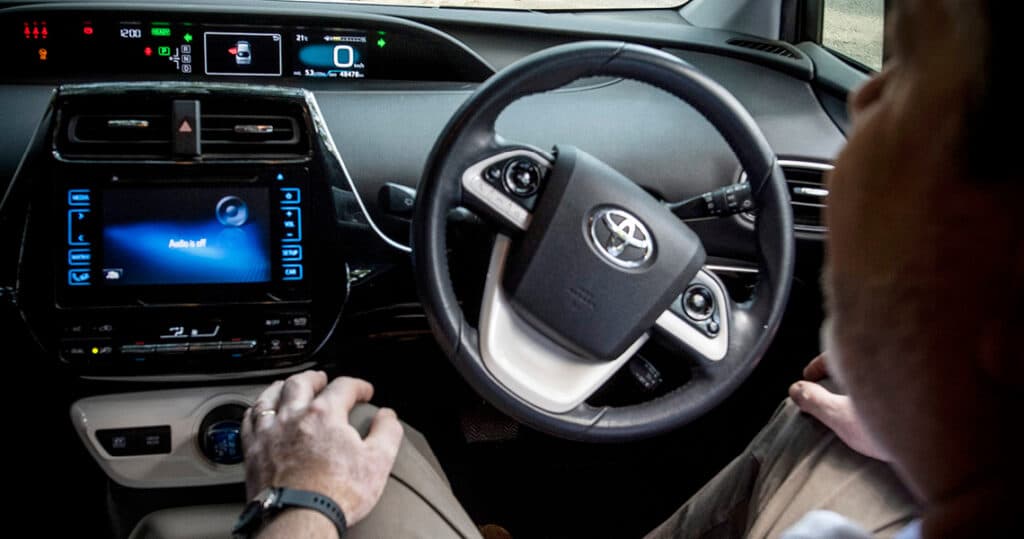 Scoring high in the eco stakes
The world's first-ever mass-produced hybrid vehicle, the first-generation Prius quickly made a name for itself thanks to its low fuel consumption and reduced CO2 emissions. Now into its fourth generation, the secret to this model's success can be attributed to the Toyota Hybrid Synergy Drive system, which pairs an efficient petrol engine with an advanced electric drive system consisting of a motor, generator and battery. The brains of the operation – the power control unit – carefully monitors driving conditions, and tells the power-split device how much torque each of these two systems must send to the front wheels. During low-speed driving (think urban environments), most of the drive comes from the electric motor. However, when maximum power is needed (for example, while overtaking on the highway), the petrol engine is seamlessly brought into the mix.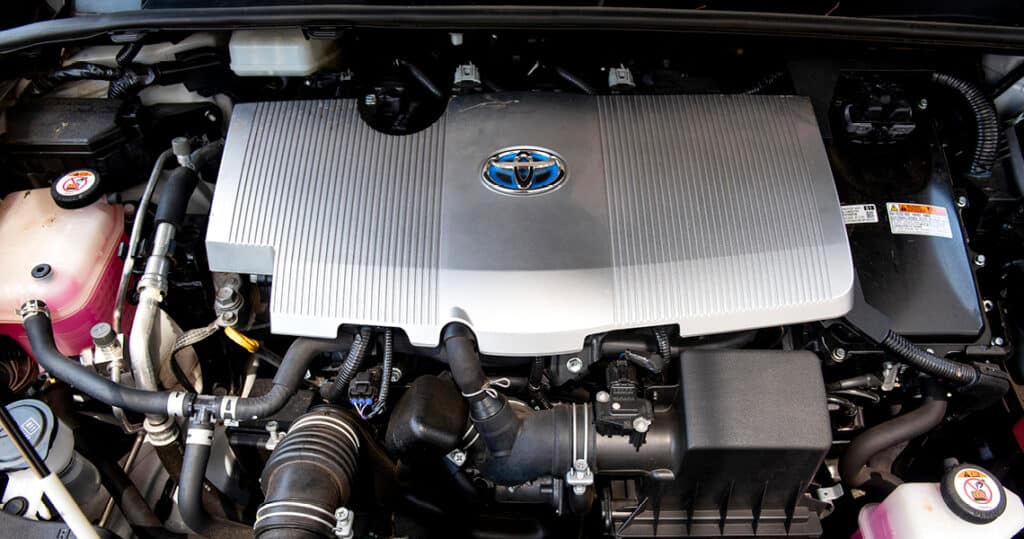 The engine is also used to turn the generator that produces the energy stored inside the battery pack. In addition, said generator harvests the kinetic energy that would otherwise go to waste when the vehicle decelerates. Combined with a drag coefficient of 0.24 and low-rolling-resistance tyres, this technology is what continues to make the Toyota Prius one of the most ecofriendly cars on the market today.