All images: ©Energy Observer Productions​
Former racing catamaran turned ship of the future, thanks to a collaboration with Toyota, the Energy Observer has made waves as it navigates its seven-year odyssey around the world as the first energy-autonomous hydrogen vessel.  
The 31-m, 30 ton ship with its five crew members will dock in Cape Town on June 12 and the public is invited to witness this historical moment and visit the exhibition, which will run from June 12 to June 18 at the Energy Observer Village at Jetty 2 at the Victoria and Alfred Waterfront.
After experiencing an energy blackout in a regular boat in the middle of the Atlantic, founder and Captain of the Energy Observer, Victorien Erussard was struck by the fact that despite being surrounded by the energy of water, wind and sun, he couldn't use them. He realised that he needed to design a smart vessel.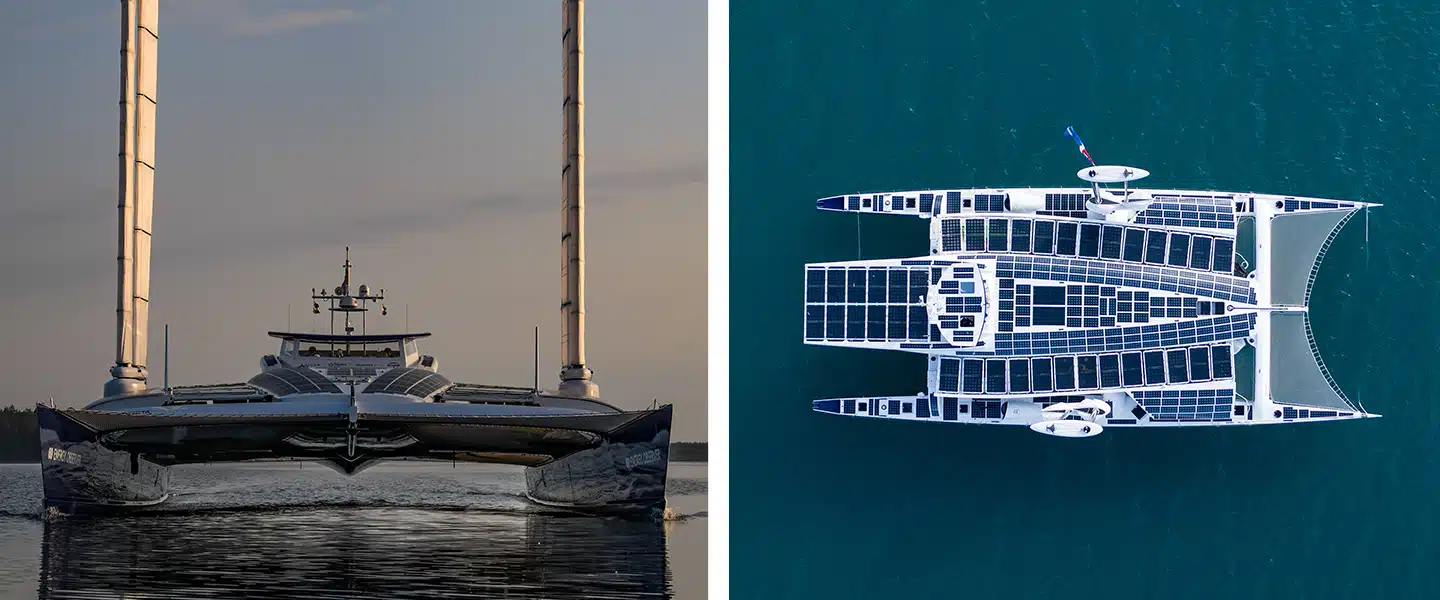 Mapping out a new approach
"I feel passionately about technology and innovation," says Erussard. "We've started to map out a new approach to sea transport: zero emissions, environmentally friendly." When he first outlined his plan, Erussard says people laughed in his face, calling it "utopian". Toyota did not laugh. As the official partner of the Energy Observer and an avid supporter of the project from the start, Toyota has developed a fuel cell system for maritime applications, with its first delivery installed in the vessel. 
"When you have a dream, a conviction, you really have to believe in it to turn that dream into a reality. It's really important, when you see what's happening with climate change, to be a driver of change," says Erussard. 
A blueprint for change
Toyota's fuel-cell system, first introduced in the Toyota Mirai, the world's first mass-produced hydrogen fuel-cell electric vehicle, proves its value as a propulsion system on the road. However, the company has more recently been exploring the use of its fuel cell in other applications such as buses and trucks.

A company that aims to develop a hydrogen society based on its challenge to "Establish a future society in Harmony with Nature" as stated in its Environmental Challenge 2050, Toyota was able to align with Energy Observer's mission to turn this dream into reality. From that common ground, the two worked closely together to establish how a hydrogen fuel cell system could be adapted to maritime applications, which eventually led to the introduction of Toyota's maritime fuel cell technology and system. 
The maritime-specific fuel cell system was developed by Toyota Technical Centre Europe in just seven months. It required a re-design of the Mirai system, followed by the build and installation of the compact fuel cell module. This was accomplished using components first introduced in the Toyota Mirai which were fitted into a more compact module suitable for marine applications. The project successfully demonstrates the adaptability of the Toyota fuel cell technology to a variety of applications, including those outside of land-based vehicles. 
Next steps
"We are proud of the association with Toyota and its fuel-cell system, as used on our ocean passages and tested in the roughest conditions. After seven years and nearly 50 000 nautical miles of travelling, including three ocean crossings, the Energy Observer energy supply and storage system is now very reliable. We believe that the Toyota fuel-cell system is the perfect component for this, industrially produced, efficient and safe. Being an ambassador for the Sustainable Development Goals (SDGs), our mission is to promote clean energy solutions and we share with Toyota the same vision for a hydrogen society," says Erussard.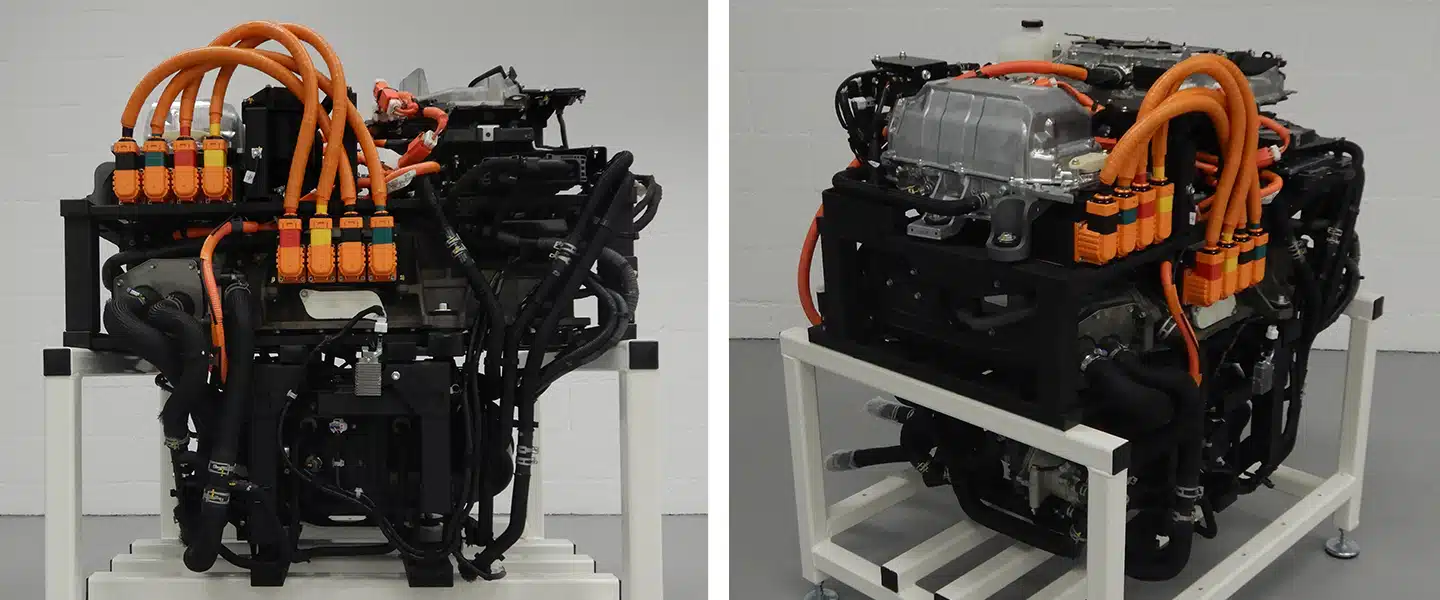 Towards decarbonising
Using the Toyota Fuel Cell System for maritime transportation is  another step closer to the development of the hydrogen society. Toyota believes that hydrogen is the catalyst for energy decarbonisation and the technology acceptance can accelerate with the Toyota Fuel Cell System modular solution, which can be considered for a multitude of applications. 
"We are pleased to be able to further demonstrate the versatility of the Toyota Fuel Cell System. Our European R&D team has worked hard with the team of the Energy Observer to create and install this module in the existing boat. This project shows that the Toyota Fuel Cell technology can be used in any environment and can be spread throughout many business opportunities. It is always inspiring to work with people who aim for the same goals and this project supports even more our vision for a hydrogen society," says Dr Johan van Zyl, President and CEO of Toyota Motor Europe. 
"I think that we are getting very close to decarbonising with the system we are developing. It's a dream of a different future," says expedition leader Jérôme Delafoss. And as Erussard points out, "When you see all these initiatives around the world, you realise that in order to attain a global objective of limiting climate change, all it takes is conviction." When you are driven, anything is possible.  
Beyond zero
Achieving zero and adding new value beyond it as part of efforts to pass our planet to the next generation, Toyota has identified and is helping to solve issues faced by individuals and society, which Toyota calls "Achieving Zero". Toyota is also looking "Beyond Zero" to create and provide greater value by continuing to seek ways to improve lives and society for the future.
For more information about Beyond Zero visit: https://global.toyota/en/mobility/beyond-zero