We came here to win, so we can't help but be disappointed with the final result. Then again, we have three cars in the Top 10, and finished second after a tough battle, so there's plenty to be proud of."
This was Toyota Gazoo Racing South Africa Team Principal Glyn Hall's summary of the 2020 Dakar Rally, which saw defending champions Nasser Al-Attiyah and co-driver Matthieu Baumel finish the iconic race in second place, only 6min 21sec behind the winner Carlos Sainz (Mini).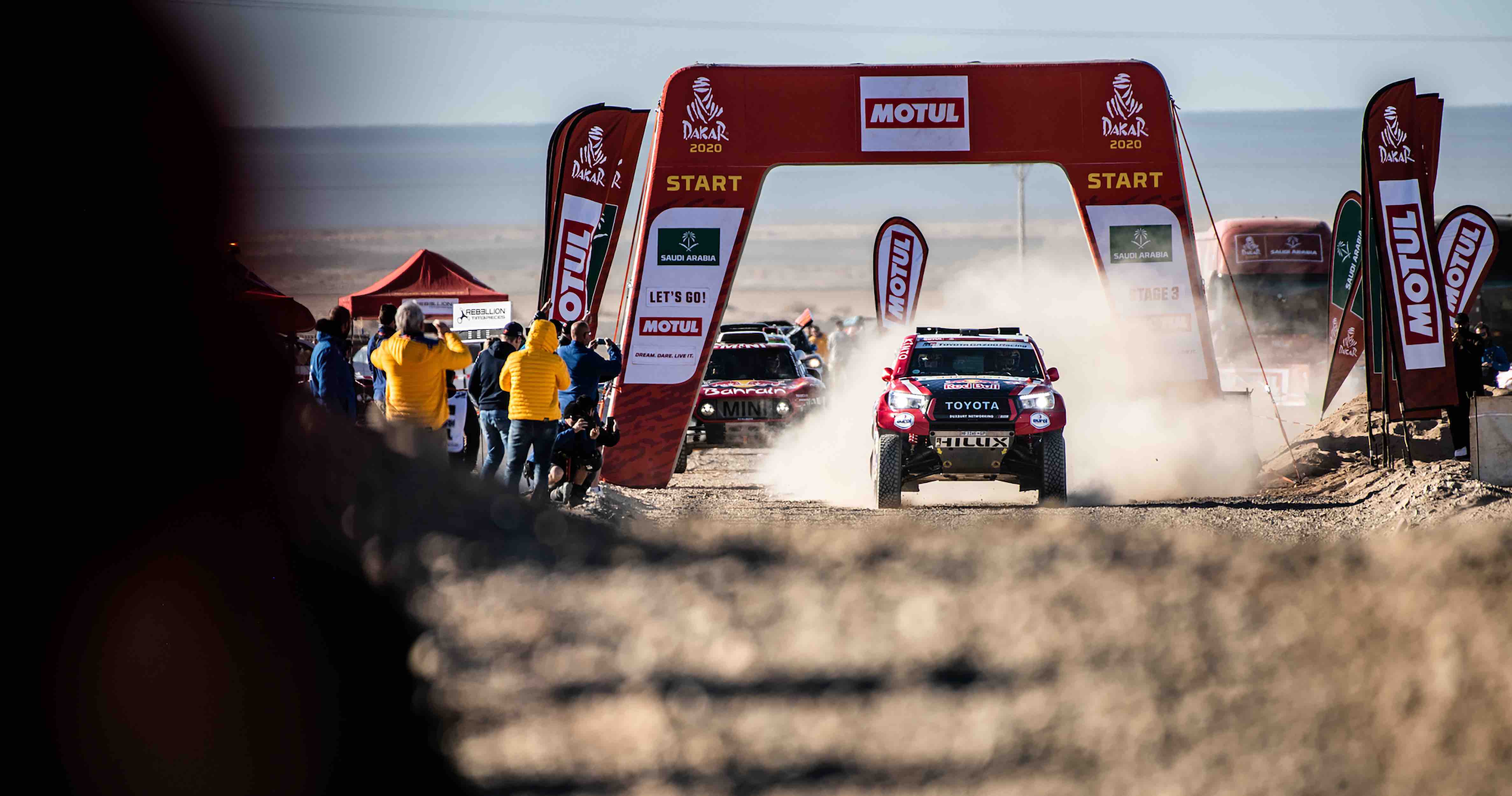 The pair pushed hard over the closing stage, which was shortened to just 167km, in a supreme effort to close on Sainz, who started the day with a lead of 10min 17sec. In the end, the Qatari driver recorded the fastest time of the day, notching up the team's second stage victory of the race and closing the gap by more than three minutes. This was good enough to fend off Mini's Stéphane Peterhansel, who had his eye on second place – but it wasn't good enough to attain the top step of the podium.
Starting in the Red Sea city of Jeddah on 5 January and concluding on the outskirts of the Saudi capital, Riyadh, 12 days later, this year's edition of the legendary desert endurance race provided a new challenge for the competitors.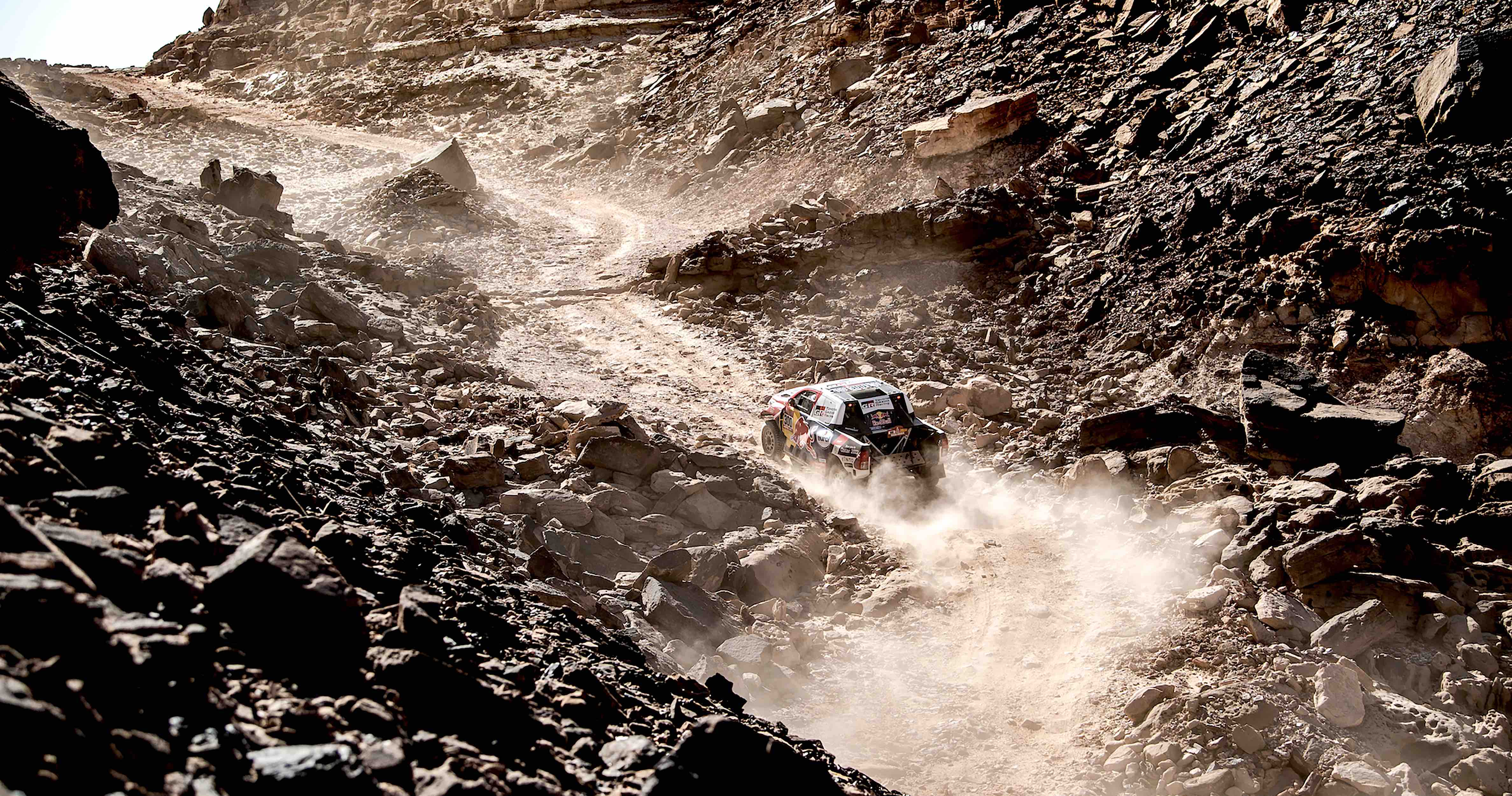 "It was a tough fight," said Al-Attiyah after the race finished in the entertainment complex of Qiddiya, 40km from Riyadh's city centre. "Unfortunately, we lost too much time to punctures, a penalty and one navigational mistake. It cost us the victory – but we'll be back to fight again next year."
Dakar 2020 also saw South Africa's Giniel de Villiers and Spanish co-driver Alex Haro Bravo record a stage win. This came early in the race, when they powered their Toyota Hilux to victory on Stage 2.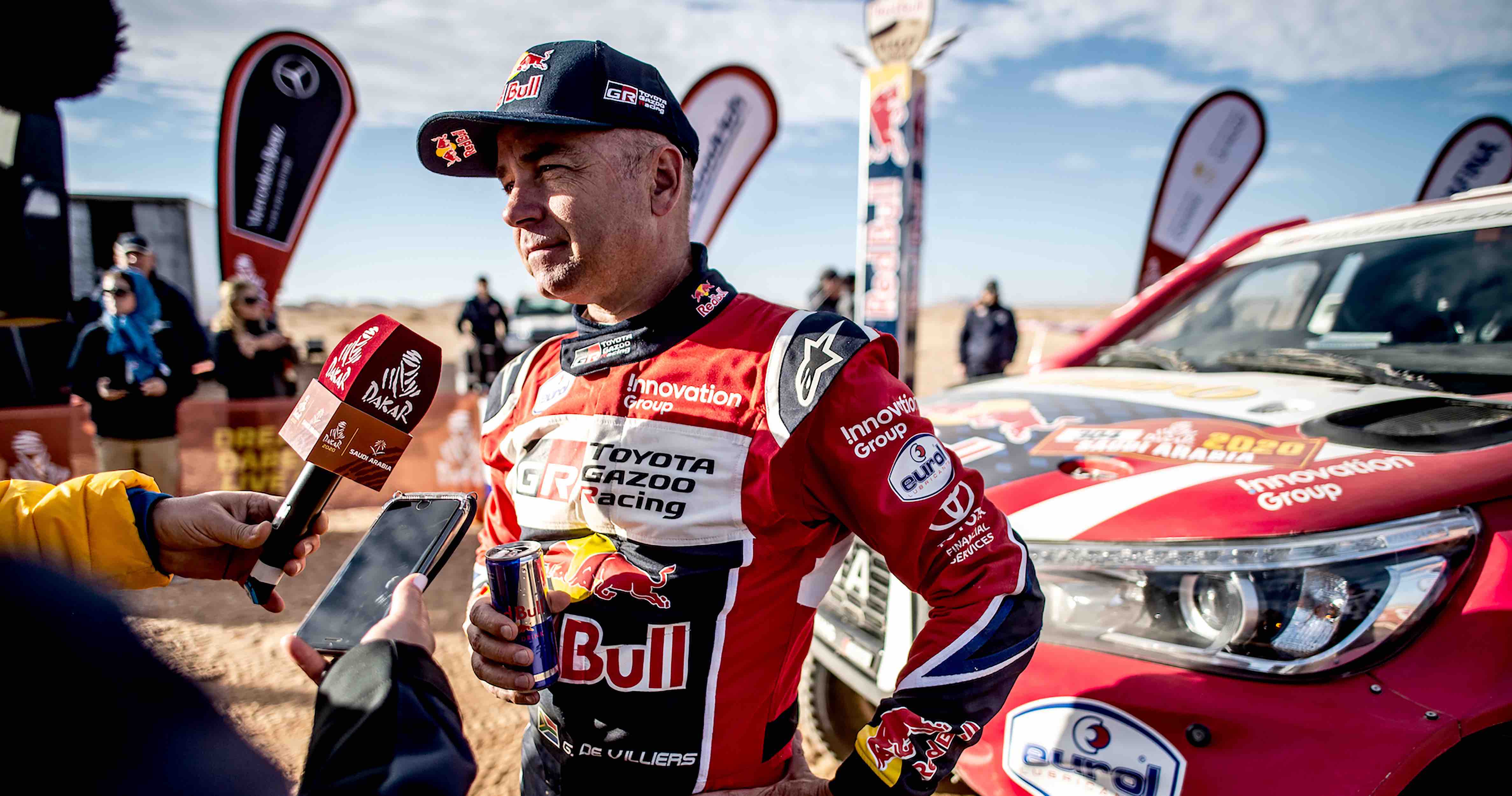 Their progress was also hampered by multiple punctures, especially in the first week of the rally. They did, however, maintain a Top 10 position throughout the event, and finished in fifth place in the overall standings, 1hr 7min 9sec behind the winners.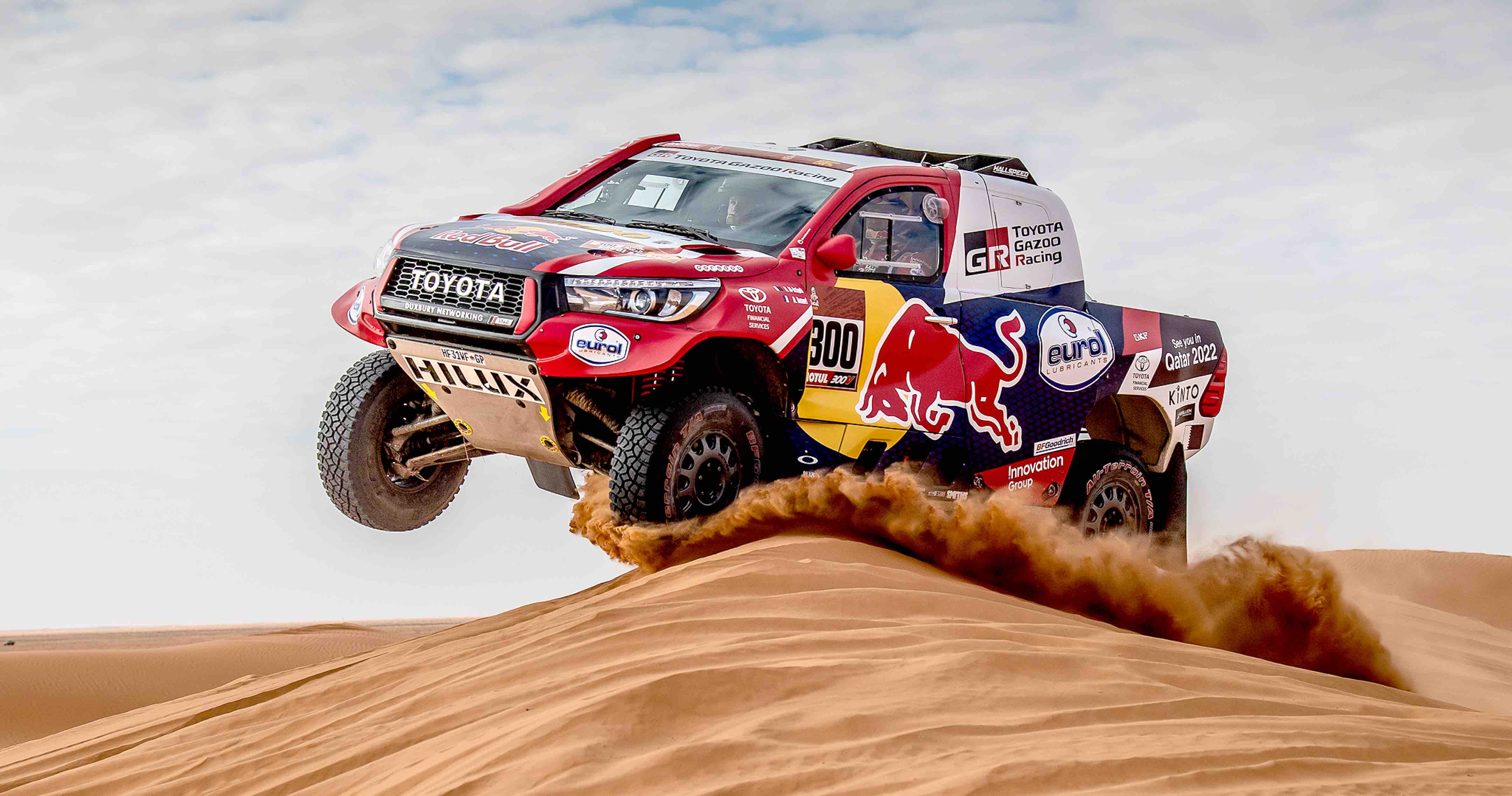 Bernhard ten Brinke, who had two consecutive retirements from the Dakar Rally in recent events, partnered with Tom Colsoul for 2020, and completed the event in seventh place. The Flying Dutchman and his Belgian co-driver were 1hr 18min 34sec behind in the final standings.
"I believe Fernando enjoyed this challenge and being able to fight at the front. I'm glad we could give him this opportunity."– Toyota president Akio Toyoda
Dakar 2020 was also a spectacular effort by former two-time Formula 1 and Le Mans champ Fernando Alonso and co-driver Marc Coma. The Spanish duo not only finished the rally, but Alonso also attained the highest finishing position for a rookie. This was despite the pair suffering a setback on Stage 2 of the rally and losing more than two hours after hitting an unmarked ditch. They again lost time when they rolled their Toyota Hilux on Stage 10, but showed tenacity and determination by not only completing the race, but by finishing in 13th place overall.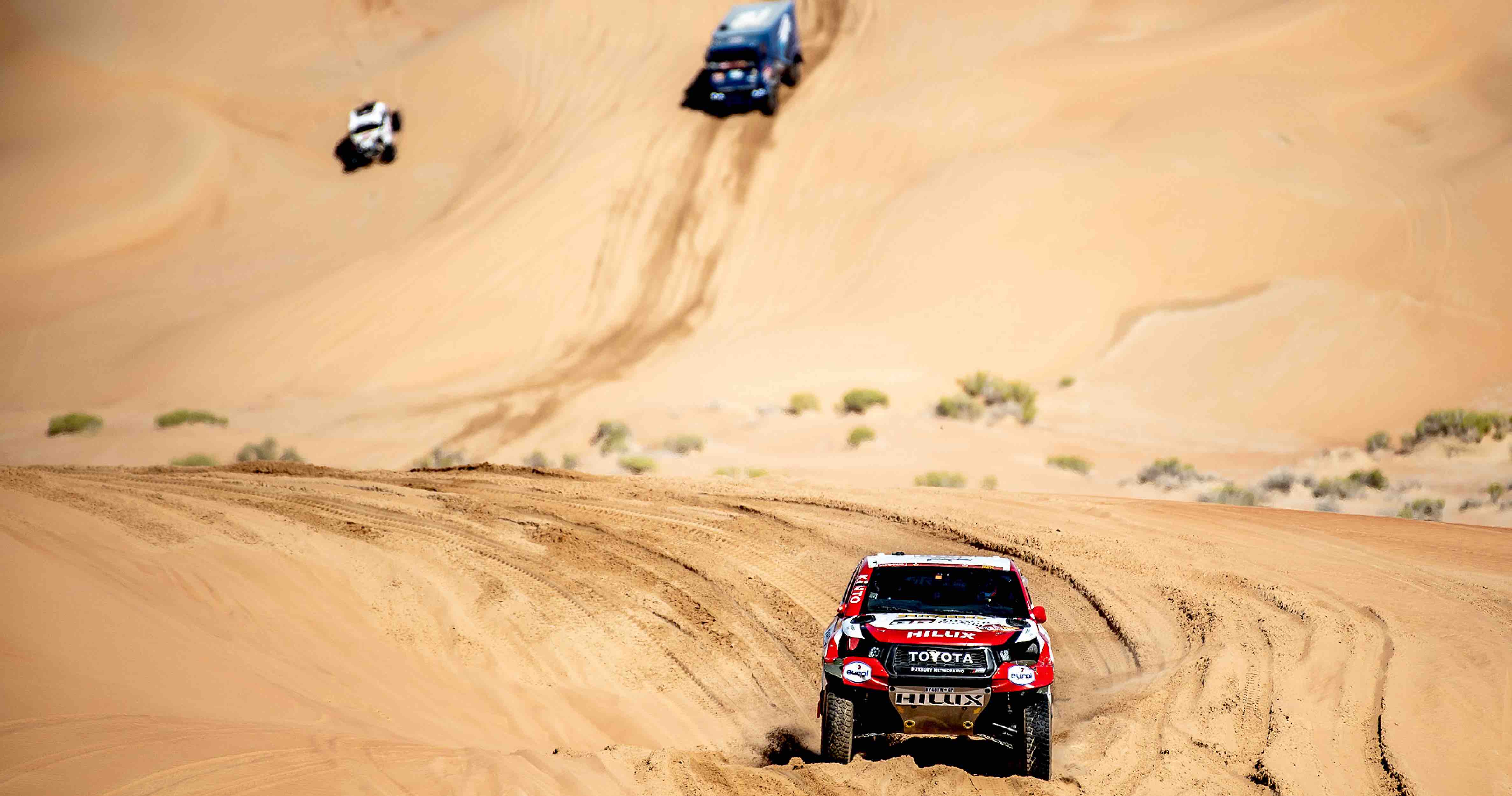 "Early last year, when I met Fernando in Detroit, he told me about his dream to challenge the Dakar Rally," said Toyota Motor Corporation president Akio Toyoda about Alonso's mighty effort. "I watched him take on the challenge, face many difficulties, learn to repair the car. When Fernando rolled, he simply removed the broken windscreen and carried on going, with nothing to keep the dust out. Since he joined Toyota in rally raid, he's driven without a windscreen many times – but I wasn't worried. I knew he was good at driving a car without a windscreen, like in F1. In fact, I was quite convinced he might be faster without one!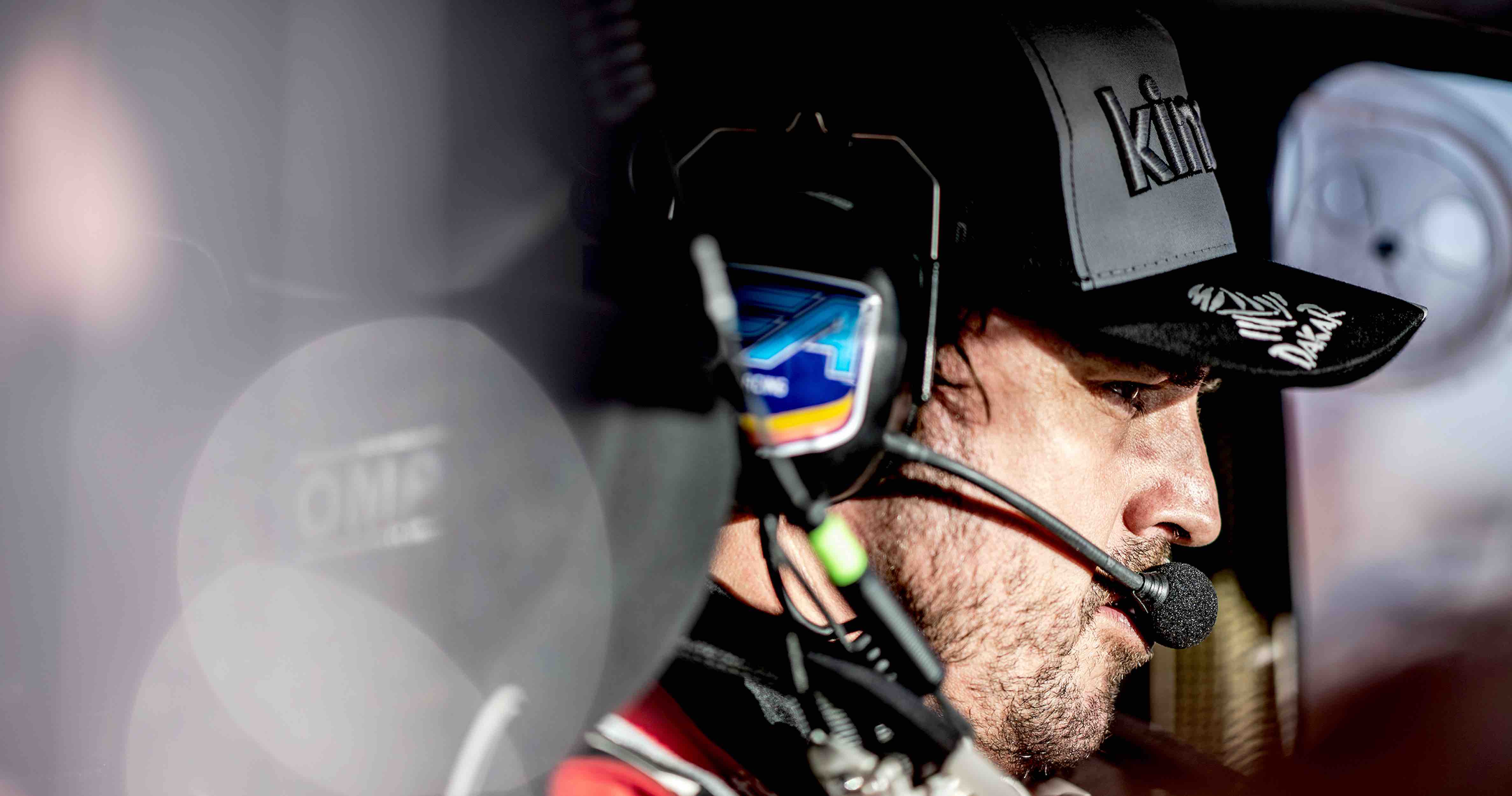 "I believe Fernando enjoyed this challenge and being able to fight at the front. I'm glad we could give him this opportunity."
"In the end, we brought all four of our cars to the finish. That in itself is a great achievement, especially considering the terrain we had to traverse." – TGR Team Principal Glyn Hall