W
ith former Dakar Rally winner, Toyota Gazoo Racing South Africa's Giniel de Villiers as his mentor throughout the test, the legendary Spaniard got to experience a rally raid race car for the first time.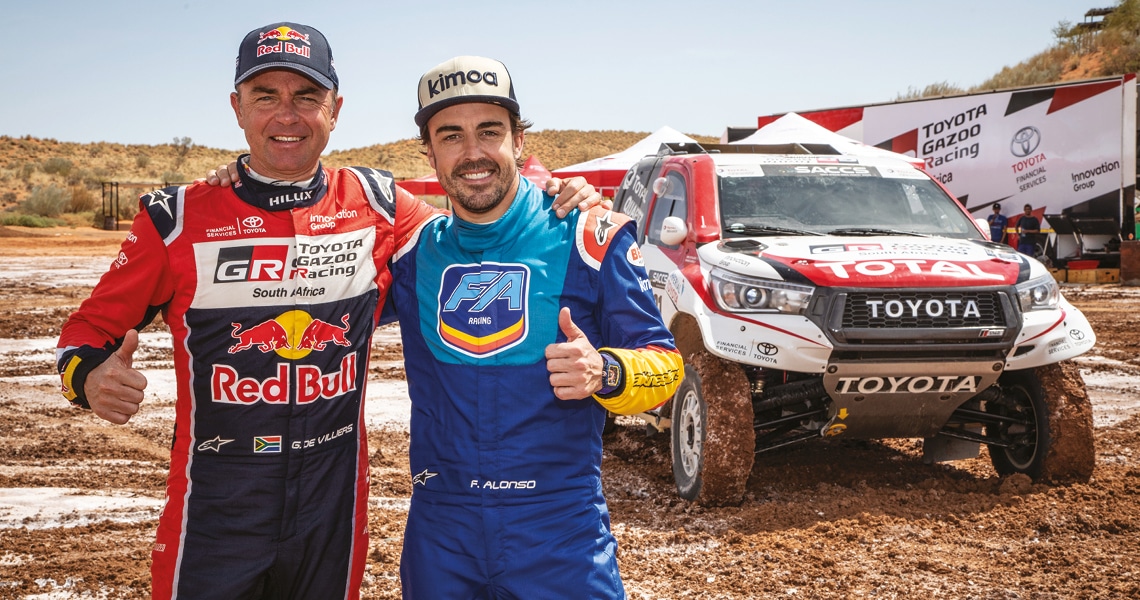 "It has been fun," said Alonso, "certainly different to what I am used to driving, but very interesting.We built up speed slowly, learning lap after lap. It's not easy to read the bumps and to know how much speed to carry but I became more con dent each time. The Hilux feels great; it has good grip and balance, lots of power and impressive braking. It felt incredible to drive this car."
The Toyota Hilux, which won the 2019 Dakar Rally in the hands of Nasser Al-Attiyah and Mathieu Baumel in January, is powered by a 5-litre V8 engine, delivering 385hp (288kW) and producing 620Nm of torque. Fernando drove the car on two layouts around the desert, one of 8km and the other of 17km.