The Toyota Motor Corporation may have become part of The Olympic Partner programme and a Worldwide Paralympic Partner in 2015, but the history of Toyota's involvement with sport goes back to 1937, when the company's first sports club, the track and field club, was established.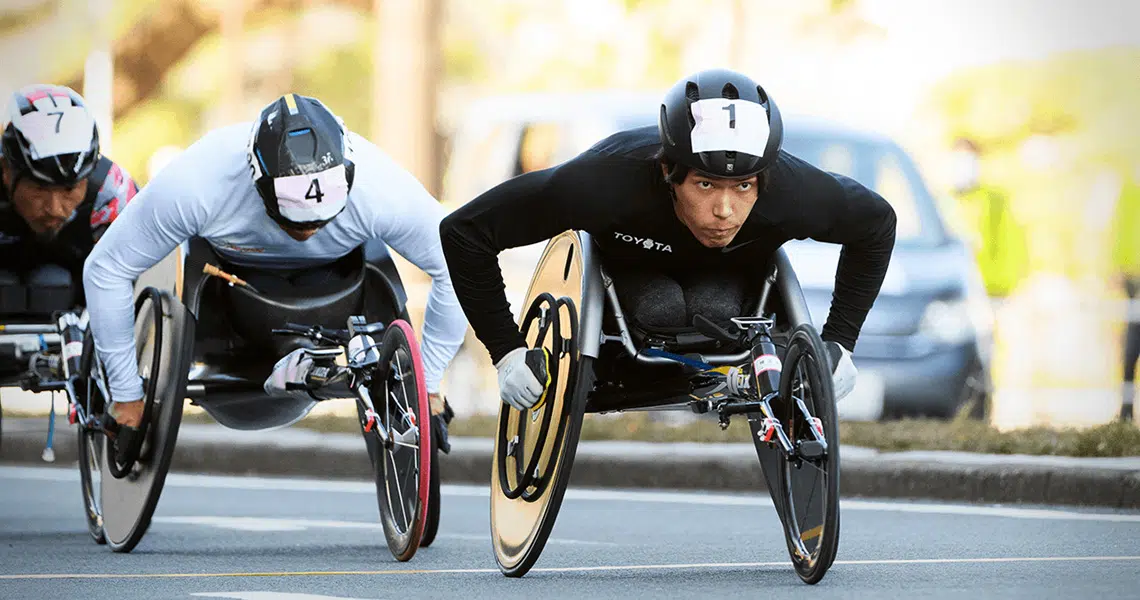 It was the start of a special relationship with sport, and over the years many projects and initiatives have come to fruition. One which continues to gain traction and has certainly gained more attention due to the Games is the Toyota Sports Center, established in 1973 in Aichi Prefecture, Japan. The expansive sports facility has two gyms, three soccer fields, baseball grounds, as well as an athletics stadium and a rugby field, and in 2018, the Reconditioning Center was opened to monitor and rehabilitate Toyota athletes. The Global Team Toyota Athletes are selected from a number of countries around the world, chosen for their embodiment of the "spirit of challenge" and "continuous improvement".  

INJURY PREVENTION
"Before the centre was opened, the trainers at each competitive sports club had to deal with athletes who had problems, otherwise they had to be diagnosed at medical institutions," explains Atsuo Okado, Director of the Reconditioning Center. "There had been discussions about establishing a reconditioning facility at Toyota's sports facilities for over 10 years to prevent injuries and other problems among athletes, and illnesses among employees." 
The key focus of the Reconditioning Center is accumulating in-depth information on the condition of individual athletes. "An athlete may be in good condition now, but if he suffers repeated injuries or problems during the season, or if he undergoes treatment at the club without much improvement, he has to be examined from a different perspective than those of the various clubs," says Okado. "In other words, we're not only responsible for the reconditioning of athletes, but we also act as advisors for trainers and coaches." 

COLLECTING DATA
By quantifying the athletes' condition, the team is able to measure any changes and work accordingly on short and long-term goals. They also carry out annual or biannual functional checks for every athlete, with the aim of boosting performance and preventing injuries and other problems. 
According to Okado, the efforts of the Reconditioning Center have only just begun and he is continually looking at ways to extend its reach. "The experience and know-how cultivated through our involvement with top-class athletes can also be applied, for example, to people in general who suffer from pain in their knees or lower backs. The anatomical structure of the body is the same, whether you're a sturdy athlete or an ordinary employee. So, that's the kind of area I want to apply my skills to." 
It's one more reminder of the message behind Toyota's Start Your Impossible initiative: "when you are free to move, anything is possible".