At the beginning of this year, Tim Hulme, a 35-year-old professional photographer and filmmaker based in Johannesburg, sold his house, furniture and most of his camera equipment to finance an expedition through some of the most beautifully rugged countries the African continent has on offer. All that was left to be done was to convince his girlfriend, Bianca Brombin, to ride shotgun (she graciously agreed) and purchase a vehicle up to the task of traversing a mixture of challenging terrains. This box was also quickly ticked.
"It's always been on my mind, but I was never sure if I could make it happen due to the cost and by all the day-to-day expenses and commitments of everyday life," says Hulme about this trip of a lifetime. "But when everything aligned to make it possible, the actual decision was completely spur of the moment. I bought a Toyota Fortuner at the end of January, took it to Front Runner to be kitted out, and left within two weeks. The biggest hold-up was the turnaround time to get a carnet from the AA." Hulme explains the duo were meant to be on the road for six to seven months, travelling from South Africa to Botswana to Zimbabwe, to Zambia and then up the western edge of Tanzania, entering Rwanda. Upon arrival in Rwanda, Hulme was going to fly to London for work and then return to the nation's capital of Kigali where he had agreed to shoot a malaria awareness film for a billionaire philanthropist.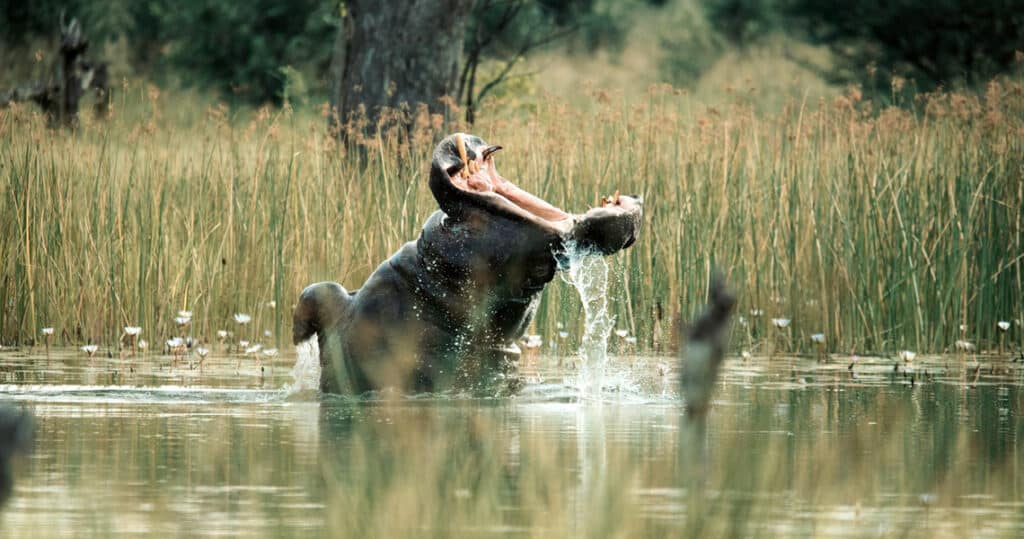 "After the film shoot, we planned to head to Uganda to see the gorillas, then into the Maasai Mara in Kenya, before crossing into the Serengeti and Ngorogoro in Tanzania, stopping in Dar es Salaam to join up with our scuba club's trip to Zanzibar, before heading south through Malawi and down along the coast line of Mozambique." It's a gruelling trek that requires a capable vehicle.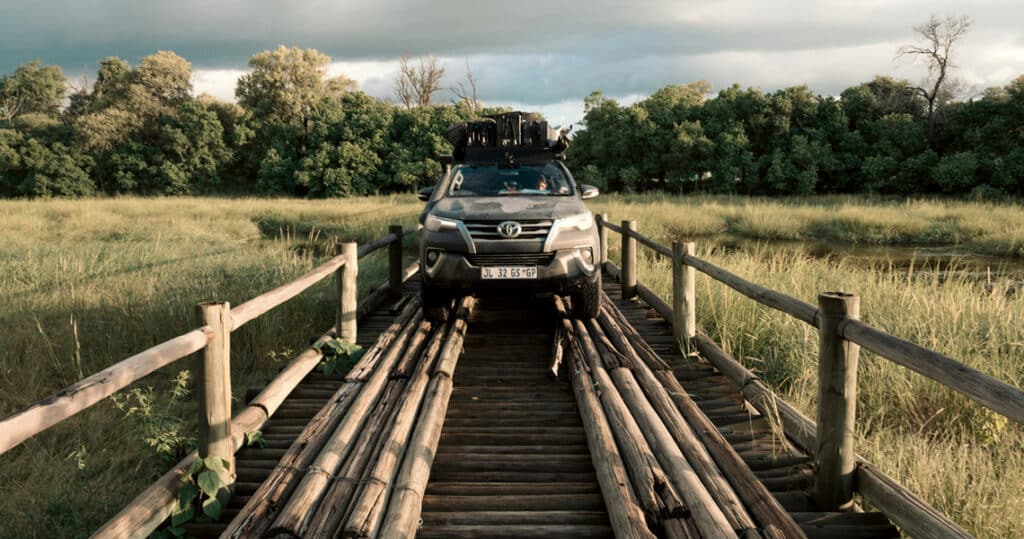 "A Toyota is a no brainer if you travel in Africa," Hulme says of his choice of steed. "Not only do they tend to take a lot of the beating you can expect on African roads, but if you have a problem, there are service centres in almost all major towns." The lensman adds that he settled on a Fortuner as it's a comfortable all-rounder. "She feels at home in city traffic and waist deep in muddy water in the Okavango," he says of his ride.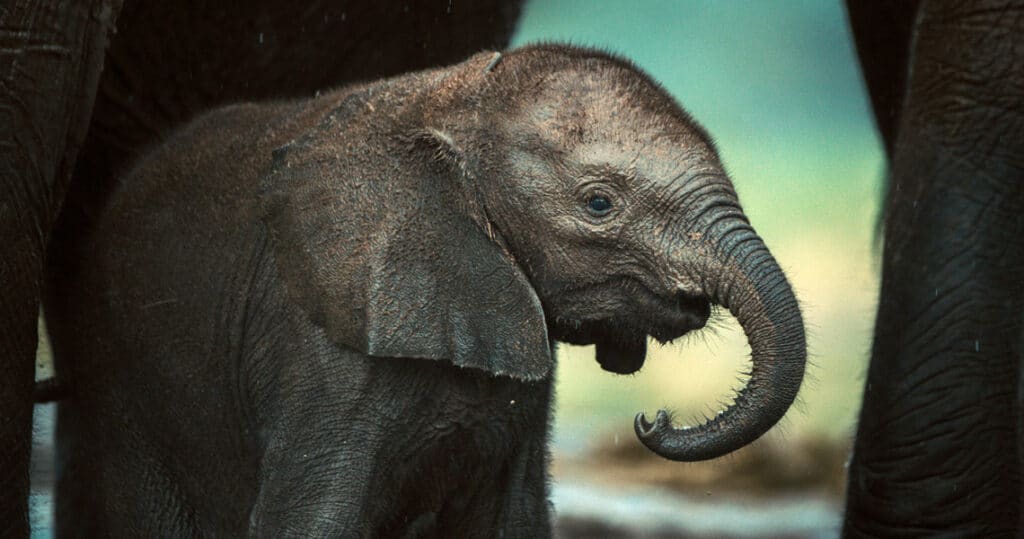 What about modifications? Surely any vehicle travelling through the continent needs some upgrades?
Hulme says that he's done little to the Fortuner; the single biggest tweak is the fitment of a height- adjustable suspension system. 'We went for this as the car will be heavily loaded for the trip, but I also want to adjust the suspension when I'm using her as a run-around in Cape Town next summer.'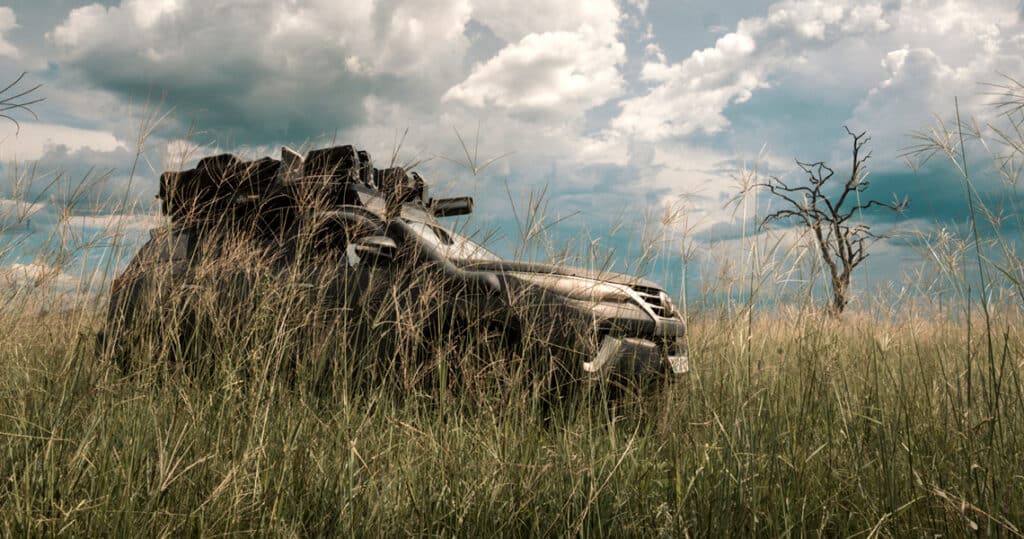 Other modifications are mostly to the exterior and include a Front Runner roof rack with a roof top tent, gas canister mount, and 40-litre tanks for diesel and water. "Inside, we removed the back seats to make room for a 50-litre water tank and 70-litre fridge freezer. In the far back we have the brilliant double-draw system that Front Runner installed for us, as well as a second battery that runs the fridge and charges off the alternator. Oh, and a mounted high-lift jack for just in case."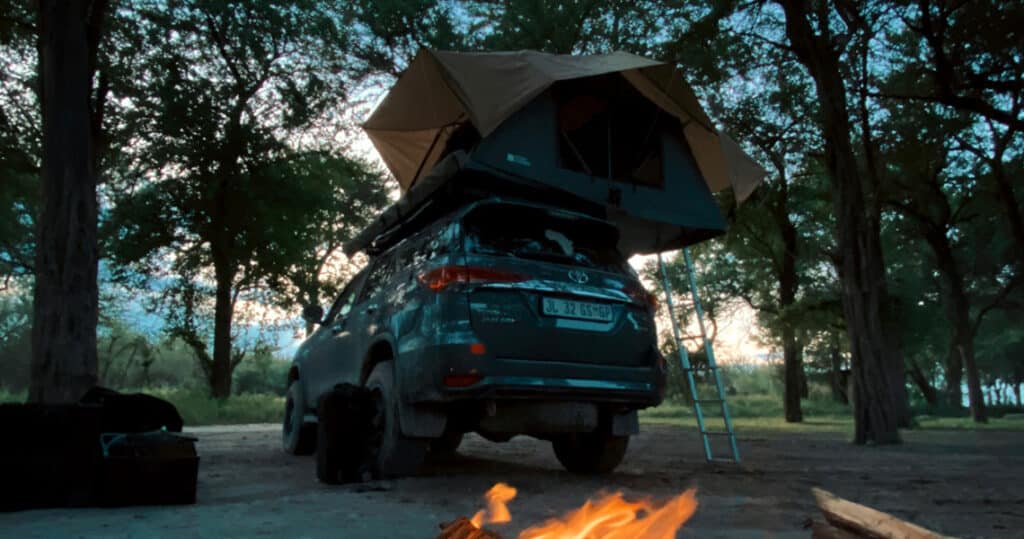 Unfortunately, it looks like all this gear won't be put to the test anytime soon as the COVID-19 pandemic shifted into top gear just two weeks into the journey. "At first everyone was telling us to stay put; that we were better off in the bush than being back home," Hulme recalls. "But as the seriousness sunk in I realised we needed to get back into SA before lockdown commenced. We stocked up on everything in Kasane in the very north of Botswana, refilled all the water and fuel tanks, and drove across Zimbabwe in a single day. We reached my friend's farm in the north of Limpopo at 3am the day before lockdown."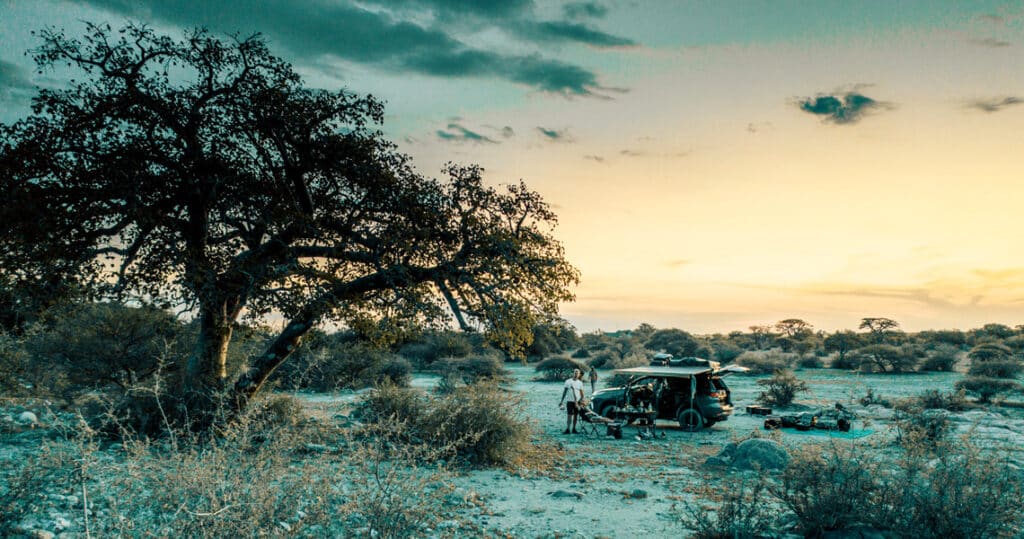 So what's next for the intrepid couple? "I think for now we'll head to Cape Town, lick our wounds, restock the bank account and try head out again this time next year. My heart is still on the open road so I am going to do absolutely everything I can for us to continue the trip as soon as the borders reopen."