Some call it the Elephant Coast. Other refer to it as a "Place of Miracles and Wonder". In years gone by, locals knew it as Tembeland or Thongaland. All you need to know is that iSimangaliso Wetland Park should be at the top of your local travel list.
Undulating savanna plains brim with kudu, zebra, giraffe and elephant. Stands of age-old sand forest, abuzz with the raucous calls of purple-crested turaco, and with one of the densest populations of leopards anywhere on the sub-continent. Shimmering wetland lakes where hippo and crocodile play hide-and-seek…
You may think you're getting the "big picture", but this is just a superficial glimpse of the natural wonders you will experience when you venture to iSimangaliso. This 332  000-hectare natural playground – officially declared as our first World Heritage Site in 1999 – nestles in the northeastern corner of KwaZulu-Natal where South Africa borders Mozambique, and it's a space in which you can lose yourself. Literally.
This is no joke: iSimangaliso really is vast beyond belief. The park stretches all the way from the southern edge of Lake St Lucia to the Kosi Bay lake system, a good 300km to the north. And with eight interlinked ecosystems, you'll be blown away by a new biome around every corner.
Officially, there are "10 Jewels" to experience within iSimangaliso. These include Cape Vidal, Kosi Bay, uMkhuze, Lake Sibaya, Sodwana Bay, False Bay, Maphelane, the Coastal Forest section, Charters Creek, and the Eastern and Western Shores. The thing is, you'll need a minimum of three weeks to do the whole park justice, so rather get up close and personal with a few selected gems.
In a natural space as beautiful as this, it may seem unfair to have a favourite area – but Kosi Bay is it for me. The breathtaking waterway comprises a network of four interconnected lakes, ranging from freshwater to saline, which link to the ocean a few kilometres south of Mozambique.
This section of the Greater St Lucia Wetlands Park encompasses an area unequalled in pristine splendour – and it's little wonder that it is often described as a "wonderful aquarium with a most gorgeous aviary". The border is a proverbial hop, skip and a jump up the coast, so this is as far northeast in South Africa as you can book holiday accommodation,
This part of the country still remains relatively unexplored and, because it is situated within the iSimangaliso World Heritage Site, you can bargain on a natural and cultural experience bar none. The royal Tembe clan – ruling members of the Tsonga people – have lived here for more than 250 years, and their influence has shaped traditions that hold sway to this day.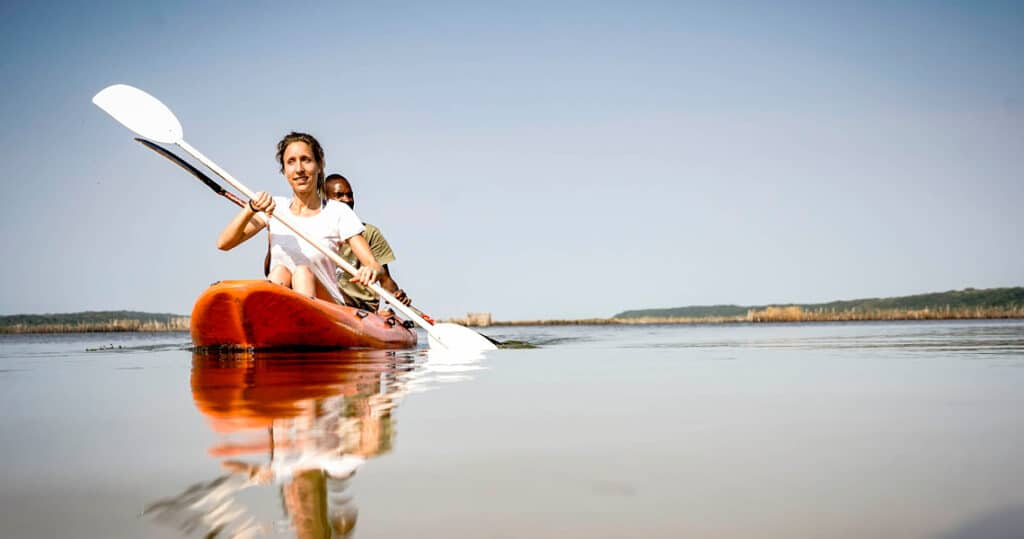 You can relax at the community-owned Utshwayelo, a lodge named for the many ancient fish kraals that dot the nearby Kosi Bay estuary. There are prime camping spots around the lodge, and accommodation ranges from family chalets and well-appointed luxury tents to bungalows, covering everything from rustic to elegant. The area is protected by the provincial Ezemvelo conservation agency, starting at the lodge gate, from where a two-kilometre sand track connects you to the Kosi Bay Nature Reserve.
The snorkelling here is off the scale – you can spot dozens of moray eels while drifting on the estuary tide, and enjoy the unique thrill of being surrounded by countless tropical fish (more than 200 species have been listed).
And the best way to do it? The Thongaland Travel crew offer anything from snorkelling, fly-fishing, trail-running and surfing outings to cultural fish-trap experiences, palm-wine tastings and bush cuisine.
On these guided outdoor experiences, enthusiastic twitchers have a chance of ticking off pink-throated twinspot, rufous-bellied heron, Livingstone's turaco, dwarf bittern, Rudd's apalis, southern banded snake eagle and palm-nut vulture. Those who prefer chunkier wildlife can watch out for the young hippo bulls that frequent the deeper channels.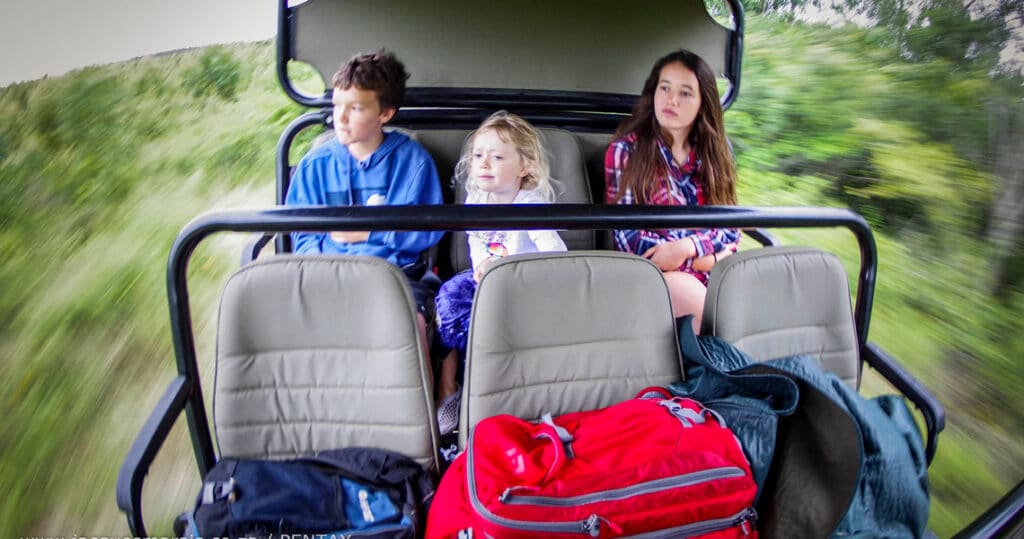 And while you're there…
Go Hike (or Run)
Tramp onto a handful of top trails and walks out to Hippo Lakes or via the extensive wetlands. Start from the Utshwayelo gate and head over the dunes until you reach the beach and the traditional fish traps gracing the mouth of the lake system. Spectacular panoramas are guaranteed, with distances to suit everyone. A multi-
day hike or trail run is also possible, with qualified guides to accompany you through coastal forests and wetlands, past Hippo Lakes and the whole of the Kosi Bay lake system.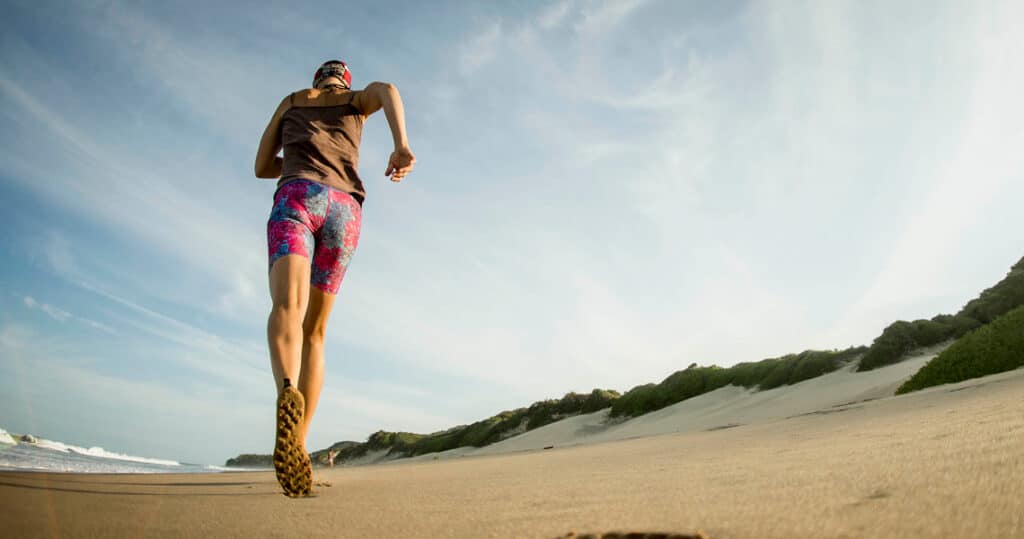 Go Turtle
The beaches near Kosi Bay are breeding grounds for both leatherback and loggerhead sea turtles. These humongous creatures – weighing up to 450kg and growing to more than two metres in length – leave the ocean at night to dig a hole and lay their eggs, and witnessing this is a bucket-list experience. Guided turtle tours take place on most evenings from October to February (dependent on weather).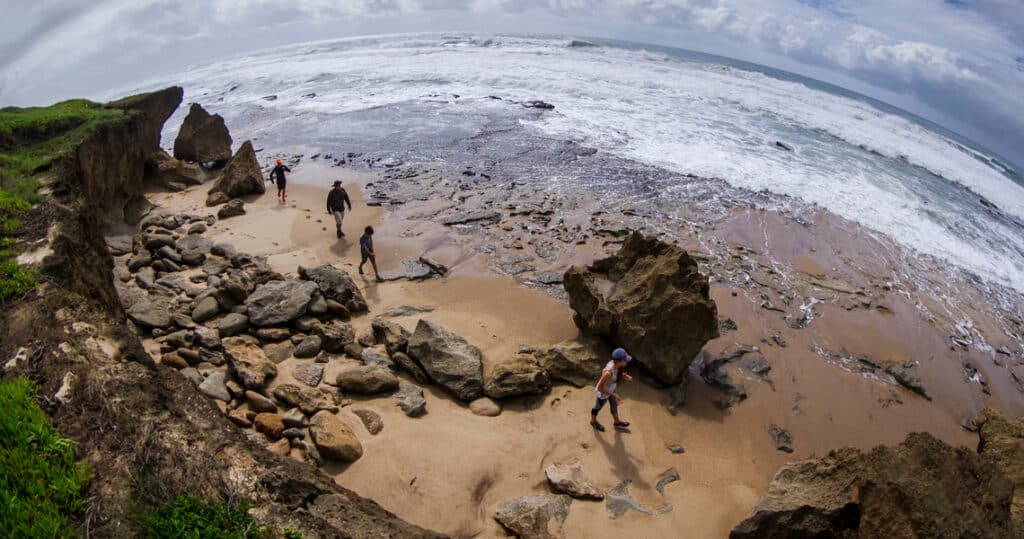 Go Snorkel
Snorkelling the pristine turquoise waters of the estuary is like being inside an aquarium – and this is why the favourite snorkel spot is called exactly this. More than 200 species of fish have been spotted, making it a magical experience. Tides and weather can affect visibility, but chances are you'll get lucky at either Kosi Mouth, Second Lake or Pundwini. The water is crystal-clear, and traditional Tsonga fish traps offer perches for cormorants, ospreys and a dazzling array of aquatic birds.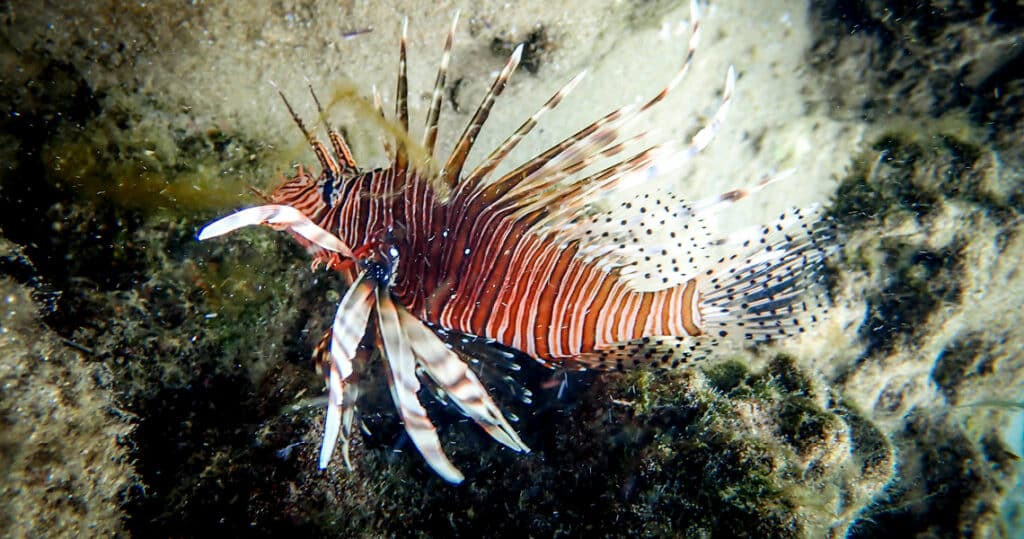 Go Bird
Kosi Bay is home to the rare palm-nut vulture because it's one of only two places in South Africa where raffia palm – a favourite food source – is found naturally. Add Pel's fishing owl and "big easy" species such as pelican, flamingo and osprey hawks, and more than 250 other feathered friends, and you'll be twitching like crazy.
Go Fatbike
Riding along the beaches and coastal trails of the reserve has only recently been ratified, and a seaside crank towards the Mozambique border is top-class. Just make sure it's on a fatbike, because you're in for a sandy adventure of note.
Go Fish
The angling at Kosi Bay is great literally everywhere (from the beach, in the mouth or the lakes, and from the rocks). A visit to the traditional Tsonga fish traps is a must – this is how the Tembe community has sustainably fished for centuries. Try to book a bush meal and palm-wine tasting as part of your fish-trap experience – they're fantastic.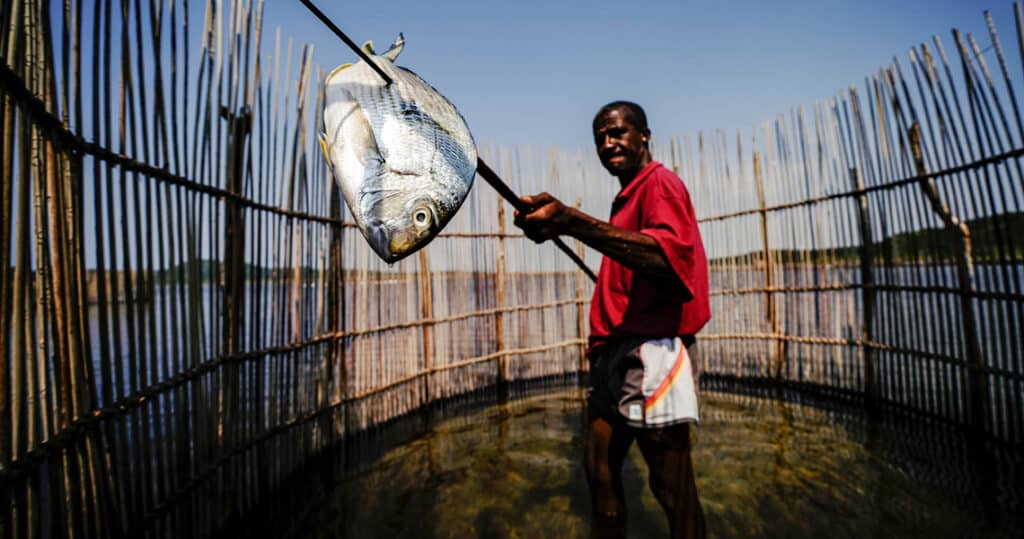 GETTING THERE
Take the N2 from Durban and head for the Farazela Border Post with Mozambique along the R22. Do not turn at the Kosi Bay Camp sign. You eventually turn right onto a gravel road 600m before the border post, and travel the last 4.5km to Utshwayelo Kosi Mouth Lodge & Camp.
BEST TIME TO VISIT
Summer is the go-to season, but you can bargain on heat and humidity for most of the year. Fortunately, the ocean acts as a giant, organic air conditioner.
Access Tar and good gravel road for the last 4.5km
Utshwayelo Kosi Mouth Lodge & Camp coordinates S 26 53'33.15" E 32 51'30.81"
Cell reception Good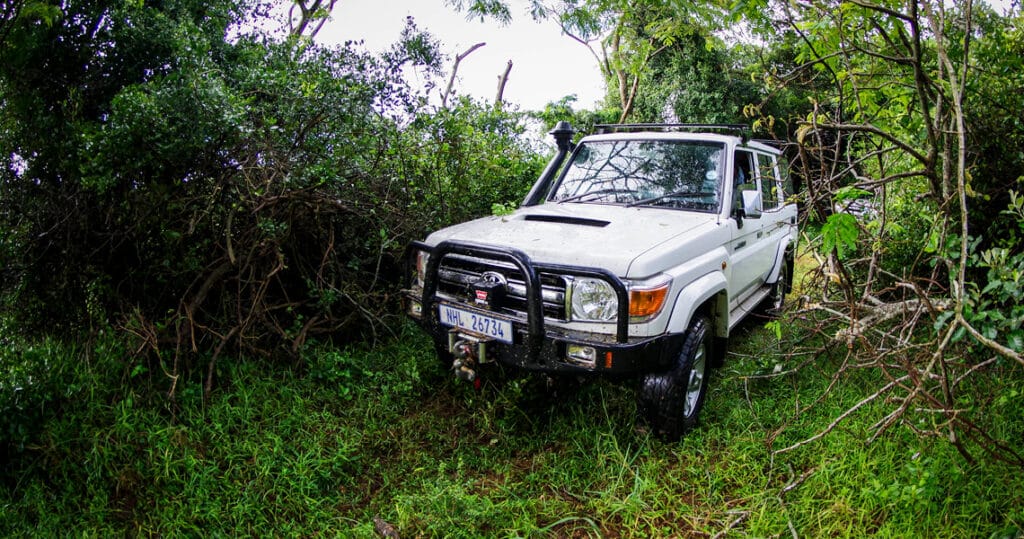 MORE INFO