Locals refer to the Eastern Cape as the "adventure province" for a reason. Landscapes range from primal forests and dramatic peaks to wild coastlines and the Jurassic cycads of the unexplored Zuurberg region. This area lies at the heart of "frontier country", with endless single track to explore on foot or by bike.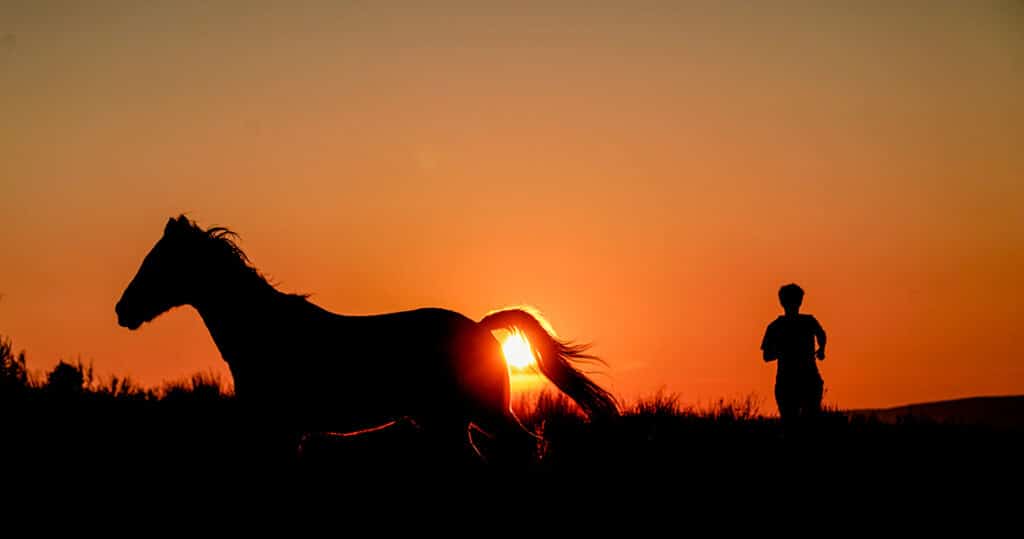 THE TECHNIQUE
Sunrise and sunset come packaged with superb soft light, and photographers often plan shoots at exactly these times to create magic. Sublime illumination generally lasts longer around sunset, with amber tones, low contrast and diffused rays adding warmth and radiance to an image.
There are two schools of thought: either shoot your subject basking within the golden glow or moving through 180 degrees to shoot directly into the sun. Both make for excellent photographs.
Portrait shots work best while using the sun as a massive soft-box, beaming in from over your shoulder to illuminate your subjects. (A 45-degree angle will ensure they won't have to squint into the glare.) Landscapes often work better shooting into the sun, using a low angle and backlighting to silhouette key objects against the sky.
Modern full-frame sensors have been developed to handle exceptional dynamic range, and will ensure that you retain detail, even in shadowy areas, if you bracket your exposure accordingly. In effect, the latest mirrorless cameras should be able to handle at least eight to 10 exposure stops, meaning fewer burnt-out highlights.
One way of hitting the sweet spot is to utilise your camera's on-board auto-bracketing feature. You can preset this function to vary anything up to three stops and across a number of frames. You can also play around with high dynamic range (HDR), either in-camera or during your post-production process.
GETTING THE SHOT
You can plan every nuance of a specific photo in your mind before you head out, but you need the light, the subject and the landscape to merge in order to make the image pop. This photograph happened spontaneously when I came upon free-ranging horses high up in the Zuurberg mountains during a sunset trail run shoot.
TECH SPECS
Equipment
Camera Sony Alpha a7R III Mirrorless
Lens Sony G-Master 20mm f1.8
Shutter Speed 1/2 500 second
Aperture f1.8
LIGHTING n/a
Technique Engage autofocus tracking for continuous sharp focus
Post-production
Final post-production was done in Adobe Lightroom.
More information at sony.com/za.
THE EXPERT
Jacques Marais is a professional photographer and author who regularly contributes to a wide selection of premium adventure, travel and outdoor magazines, both in South Africa and abroad. You can also find his work at jacquesmarais.co.za.