SOMI 2019 gave South Africans a first glimpse at
Toyota
's personal mobility vehicle (PMV), the i-Road.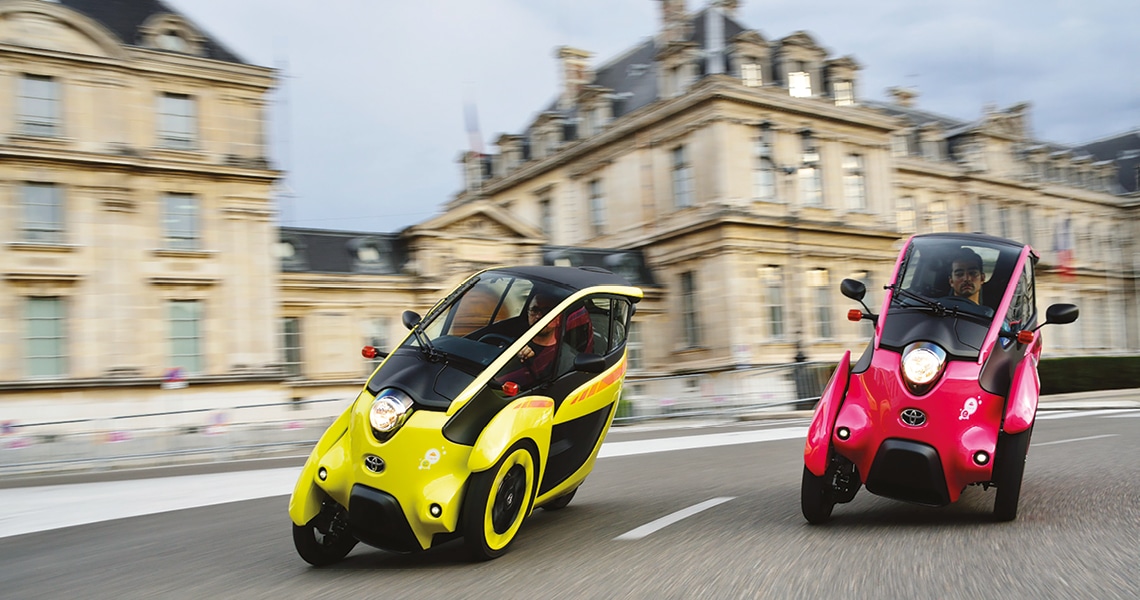 First shown in concept form at the 2013 Geneva Motor Show, the i-Road has been transformed into a road-legal version – capable of circumventing city congestion and creating enhanced mobility with zero-emissions and low running costs.
This revised i-Road concept has improved visibility, weather proofing, manoeuvrability and general user-friendliness.
The doors have gained manually operated windows, making i-Road completely weatherproof and giving it a considerable advantage over conventional two-wheelers in that it can be driven without a helmet or protective clothing in all weather conditions.