Retired teacher Bobby Govender has been a Toyota driver since 1980 – and he's passed on his love for the brand to the next generation.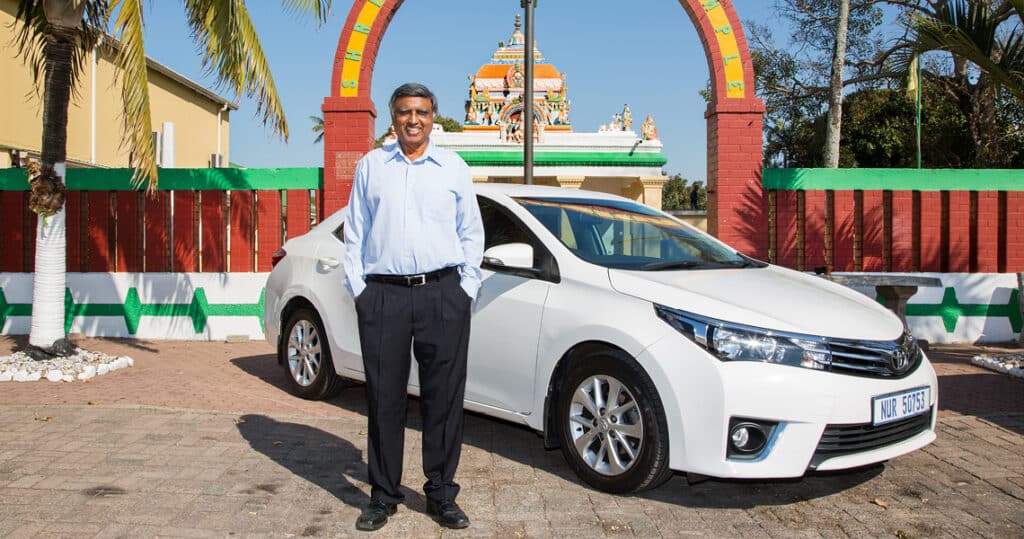 Throughout the 1980s, 1990s and early 2000s, Bobby Govender was a fixture at the high schools of the greater Durban area. Working as Mr K Munsamy (his father's surname) he was a popular and successful maths teacher. Outside the classroom, you could instantly recognise his car in the teachers' parking lot: it was always a Toyota.
"I was a school principal for more than a decade, so I suppose if I wanted to, I could have afforded one of those German cars that some of the other principals were driving," he says. "But I never left Toyota. I loved the reliability. None of my Toyotas ever let me down."
Govender's love affair with Toyota began in 1980, when – after a few years of driving some of those other marques – he purchased a new Toyota Sprinter. "I bought it from a dealership on Monty Naicker Road in Durban," he recalls. "It cost R6 000 – which doesn't sound like a lot in today's money, but you have to remember that I was earning only R120 a month back then. I got a good deal on it – and I've bought most of my Toyotas from that dealership for the past 40 years."
When he talks about that 1980 Sprinter, it's clear that Govender fell in love – hard. "That Sprinter is still my favourite car," he says. "It was orange, with those famous stripes down the side."
In the early 1980s, the sub-compact Sprinter was marketed as a sportier version of the Toyota Corolla, and is often mistaken for its better-known stablemate. But thanks to its 1800 engine and 5-speed transmission, the Sprinter is remembered fondly by those who drove it back in the day.
"YOUNG PEOPLE TEND TO LOOK FOR STYLE OVER SUBSTANCE; THEY DON'T APPRECIATE HOW IMPORTANT RELIABILITY IS IN A VEHICLE."
Govender taught at eight schools in total, including in Umkomaas, Mount Edgecombe and Chatsworth. "I taught twice at Arena Park in Chatsworth," he says. "I was a good maths teacher, but if I wasn't learning from the principal, I would move on. I didn't want to waste my time." He ultimately settled at Avonford Secondary School in Phoenix Unit 15, northwest of Durban central. "I taught at Avonford for 33 years – including many happy years as principal – until my retirement about 10 years ago," he says.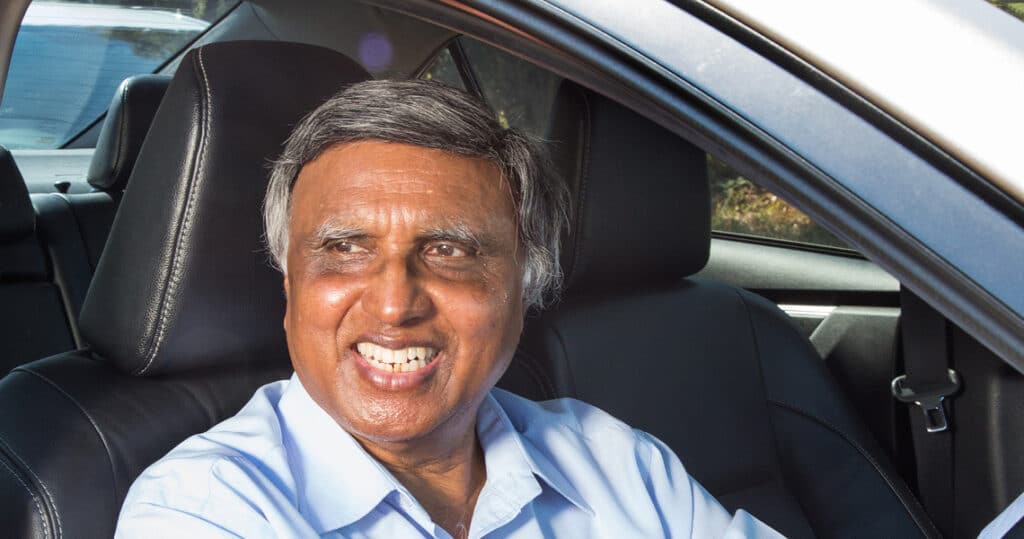 During that time, teachers and learners got used to seeing a Toyota in his parking bay. "It may have been the Verso, which I drove for a while, but it was usually a Corolla," he says. "And whenever fellow teachers asked me, I always recommended Toyota. Colleagues would tell me they were thinking about buying this car or that, and I'd always tell them, 'You'll wait a year for parts for that car. You should get a Toyota, if for no other reason than reliability. You can't beat it.' Young people have a tendency to look for style over substance; they don't appreciate how important reliability is in a vehicle."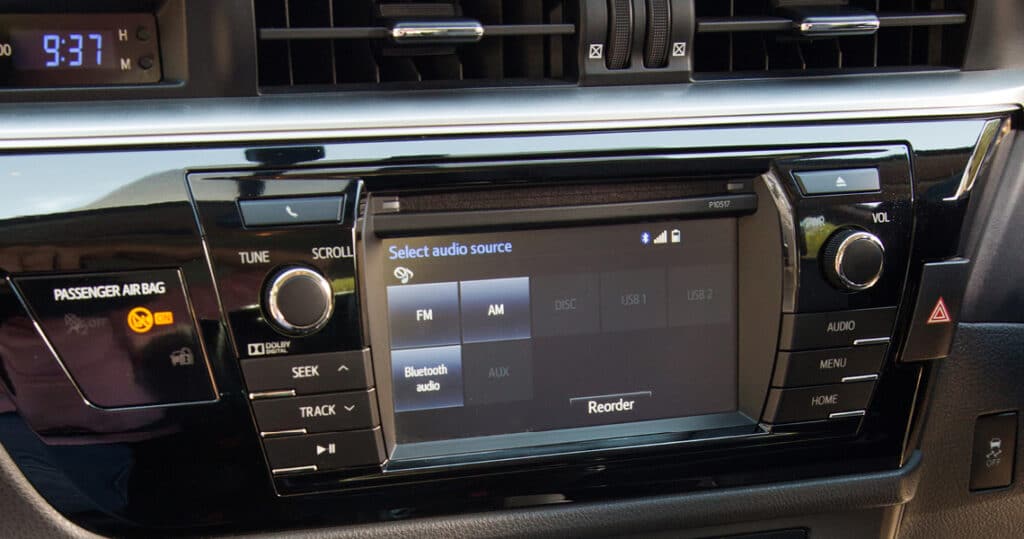 A family man, Govender has six children – three of whom drive Toyotas.
"There are four Toyota vehicles in the family," he says. "My eldest son Jevendren drives a silver 2002 Corolla 1.6 GLE. Magandren, who lives in Cape Town, drives a silver 2013 Sprinter 1.6; and Sumeshen drives a bronze 2016 Corolla 1.8 CVT."
As for Govender, he too is still driving a Toyota. "My current car is a super white Toyota Corolla 1.8 GLE automatic," he says. "It has the CVT transmission system. I've always had a manual; it was one of my sons who recommended I try an automatic. I have to say I love it – especially in stop-start traffic. I'd never trade it!"
Govender has bought all his Toyotas brand-new. "I don't buy second-hand cars," he says. "I know that this means I have to pay a bit more, but my philosophy is this: why should I buy second-hand, and entertain other people's problems? With a brand-new car, at least I know I'll take care of it."
Given his 40-year track record, you can trust that he's telling the truth.